Nearly 10 Years Later, "Superbad" Co-Stars Emma Stone And Martha MacIsaac Are Still BFFs
From award shows to ice cream dates, they've been through it all!
There's a weird feeling of gratification that comes over my body when I discover some of my favorite TV and film besties are actually friends off set too.
So, when I discovered Superbad co-stars Emma Stone and Martha MacIsaac have remained friends after all this time, I couldn't help but smile.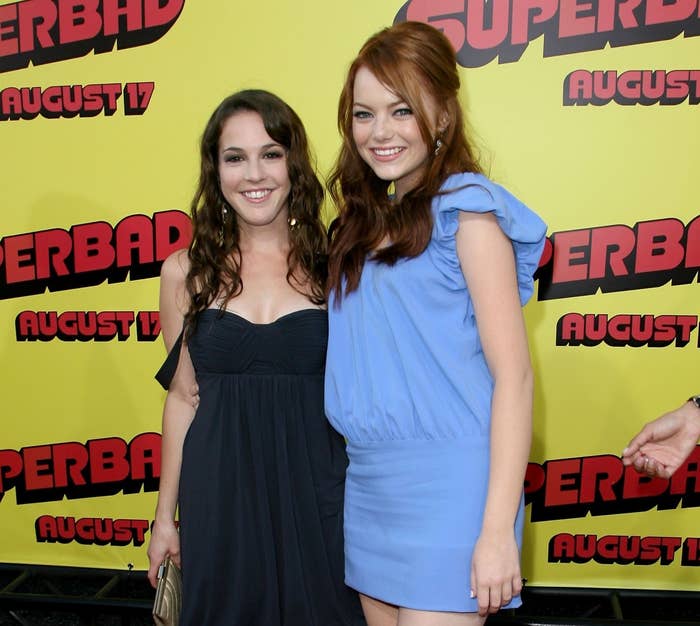 Martha was right by Emma's side at the 2017 Oscars, where Emma took home Best Actress in a Leading Role for La La Land.
She even helped Emma prep before the big award show.
The Golden Globes were no different: Martha was there to support, too.
Last October, they hit up the epic classic rock festival Desert Trip in California to listen to a few music legends.
And when Halloween rolled around, they gathered their squad and hit the streets in black and white–themed costumes.
As everyone knows, friends who stuff their faces together stay together.
And they clearly know the value of a great selfie and an even better filter.
Especially when that selfie barely shows your face, because of girls' night festivities.
And if you can't play nostalgic clapping games with your partner in crime, can you even call them a friend?
Now that we've all got our daily dose of the feels, I can stop stalking her page.
Cheers to friendships that stand the test of time!