Just when I thought I'd have to rely on reruns of Sex and the City to get my Big and Carrie fix...
...Instagram surprised me with something even better: a non-scripted exchange between the actors!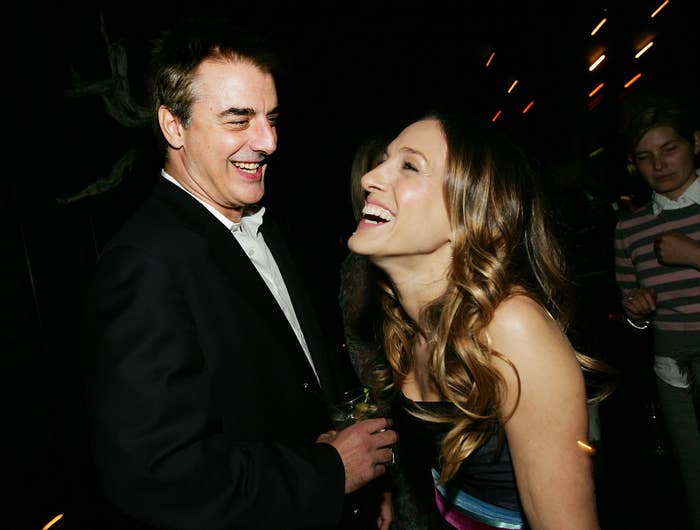 Last week, Chris Noth posted this enticing photo of himself in the gym.
And that unintentional thirst trap eventually led to his former costar Sarah Jessica Parker leaving some love in his comments.

What made it even better is that I imagined her typing that comment while doing this:
And clearly Chris read my mind, because he responded to her with a winky-face AND a kissy-face emoji.

But I wasn't the only one in my feelings. Fans couldn't get enough of it either:



And although Sarah and Chris are both happily married to other people...
...it was still cute to see Carrie and Big still going strong in 2018.