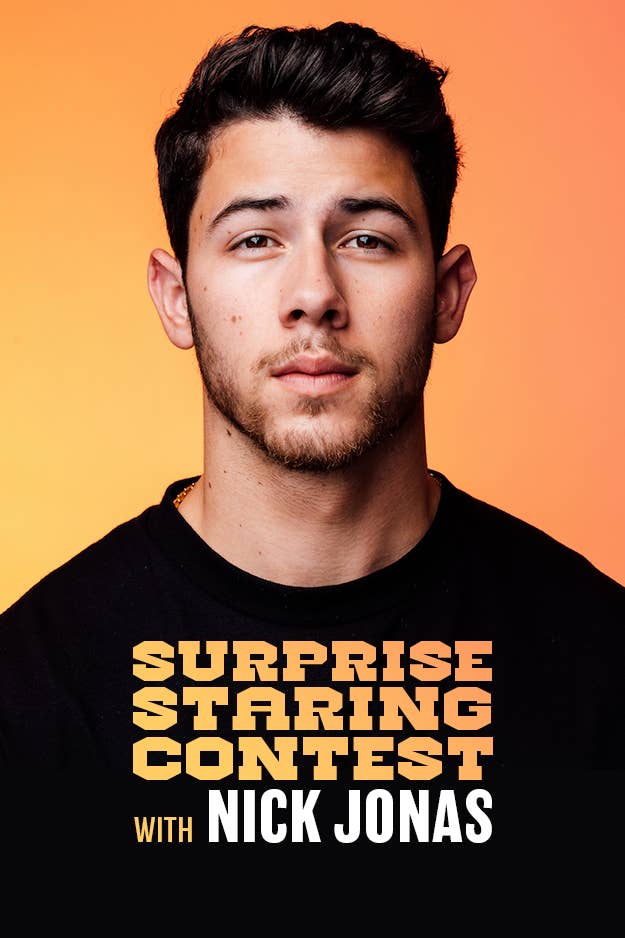 We're back with another round of Surprise Staring Contest, where a mystery celebrity battles it out with BuzzFeed employees for the title of Staring Contest Champion!
If you aren't familiar with how we play, here's a quick breakdown of the rules:
• Don't blink
• Trash talk is allowed
• Don't blink
Oh, and the best part about the game: NONE of the BuzzFeed employees know which celebrity they'll be competing against.
So, expect to see a lot of this...
...and even more of this!
Thanks for playing, Nick!