Last night, Missy Misdemeanor Elliott took home the Michael Jackson Video Vanguard Award at the 2019 Video Music Awards.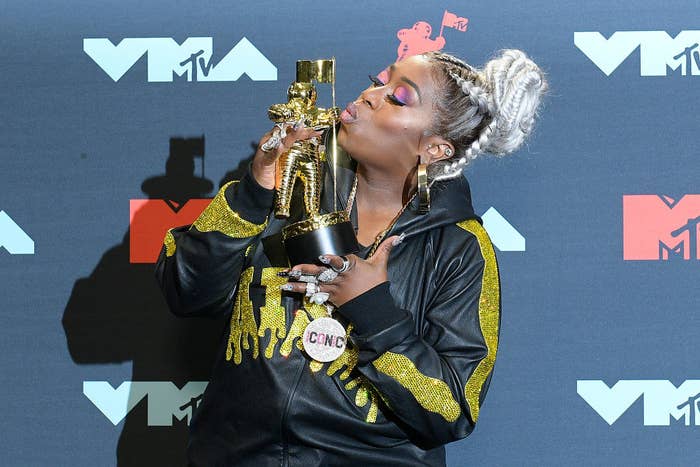 With more than two decades in the music industry, Missy has remained a vital and influential source of creativity. Whether she's rapping, producing, songwriting, or dancing, you can always count on her to DE-LI-VER!
The Virginia native is known for a lot of things, but there's something about her videos that sets her apart from the rest. Watching her visuals on-screen is an experience all its own, causing an immediate knee-jerk reaction to get up and dance.
I mean W O W! No comparisons needed, Missy is literally in a league of her own.
But I'm not the only one in awe of Missy Elliott. Here's what people on Twitter were saying about the female phenom: