Call me a mush, but I absolutely love when actors take their on-screen friendships and mold them into something real off-screen.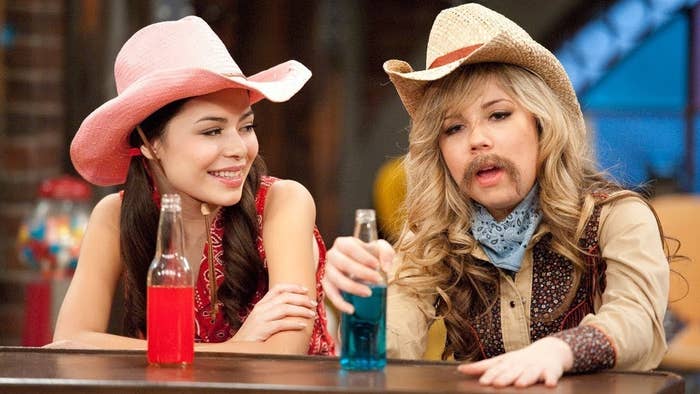 So, when I saw Miranda Cosgrove post a photo with her former iCarly costar, Jennette McCurdy, my heart almost went into nostalgic shock.
According to Miranda's Instagram caption, they took a road trip with their friend and fellow actor, Mia Serafino. Mia starred in the TV series Crowded with Miranda.
And although we have no clue where they were headed, we DO know they took the cutest photo booth picture along the way.
But this is nothing new for Miranda and Jennette, seeing as they show each other love on the 'gram all the time. Like their birthday shout outs:
So, even though they've left Sam and Carly in the past, it's good to know we'll always have Miranda and Jennette to carry on the memories.