NBCU really outdid themselves this time with casting! John Cameron Mitchell has officially signed on to play Joe Exotic in their new Tiger King series.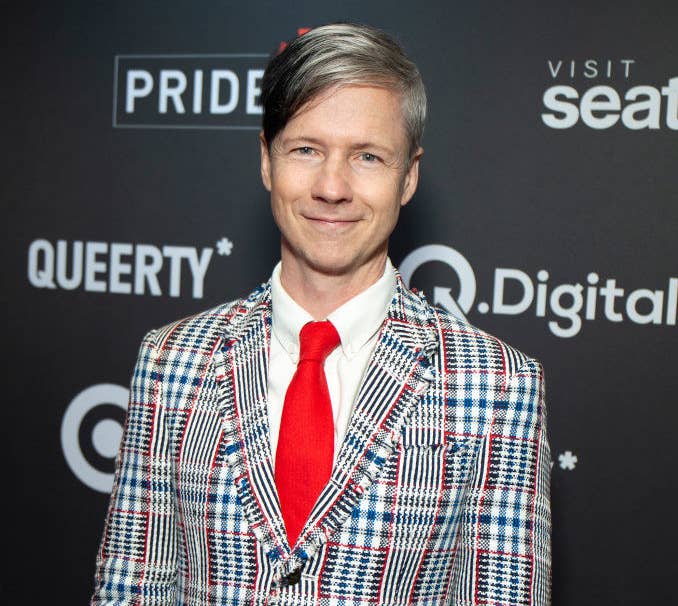 Am I trippin' or is the resemblance uncanny? John looks like he could possibly be Joe's long-lost brother.
But it wasn't just the physical attributes that had me sold. John is also a multifaceted entertainer, with titles like actor, director, and playwright under his belt — and that's just to name a few.
"I'm thrilled to take on the role of this modern folk antihero," John told Deadline. "Joe and I are the same age and like him, I grew up queer in Texas, Oklahoma, and Kansas."
"I feel like I know a little bit about this guy and his desperate attempt to conquer an inhospitable world."
Here's what we know about the series so far:
The current working title of the series is Joe Exotic, and it's based on the popular Netflix documentary, as well as the Wondery podcast.
And the premise of the show will focus on the rivalry between Joe Exotic and Carole Baskin, according to Deadline:
Carole Baskin (McKinnon) learns that Joe "Exotic" Schreibvogel (Mitchell) is breeding and using his big cats for profit. She sets out to shut down his venture, inciting a quickly escalating rivalry. But Carole has a checkered past of her own, and when the claws come out, Joe will stop at nothing to expose what he sees as her hypocrisy.
I'm excited for this! Tiger King was a moment, so I'm really interested to learn more about their story.
What do you think of the casting and the show itself? Let me know in the comments below.