In case you didn't know, Jason Momoa and Lisa Bonet have been together for 12 years.
And although it was rumored they tied the knot in 2007, the couple didn't legally marry until last month.
And during a Thursday night appearance on James Corden's The Late Late Show, Jason couldn't help but gush about his new bride.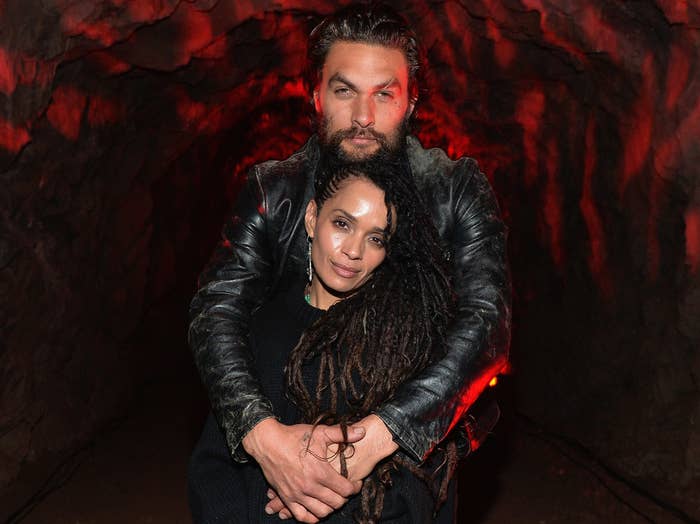 But before pouring his heart out, the 38-year-old Frontier star made sure to show off his new wedding ring.
Then the Hawaii-born actor explained why his feelings for Lisa went way deeper than "love at first sight":
"I was 8 years old and I saw her on the TV and I was like, 'Mommy, I want that one."
"I was like, 'I'm going to stalk you for the rest of my life, and I'm going to get you.' I'm a full-fledged stalker."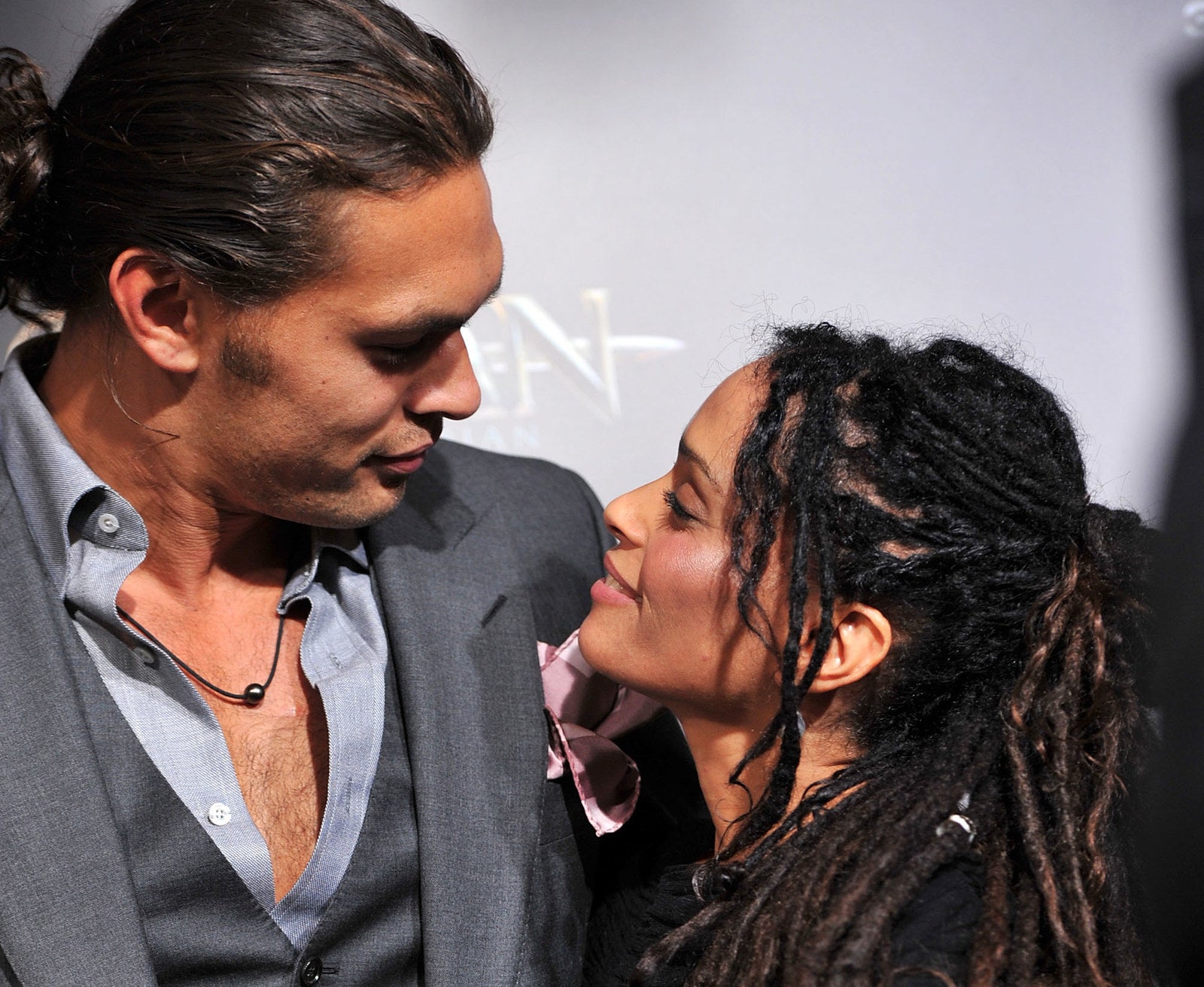 "I didn't tell her that until we had two babies otherwise it would have been creepy and weird."
Jason and Lisa have two children together: a 10-year-old daughter named Lola Iolani and an 8-year-old son named Nakoa-Wolf Manakauapo Namakaeha.
The 49-year-old actor also has her daughter Zoë Kravitz from a previous marriage to musician Lenny Kravitz, and Jason has taken on the role of stepfather.
The two met in 2005 at a New York City jazz club through mutual friends. He even admitted to getting dreadlocks back then, because of her. She rocks the style so effortlessly, so who could blame him?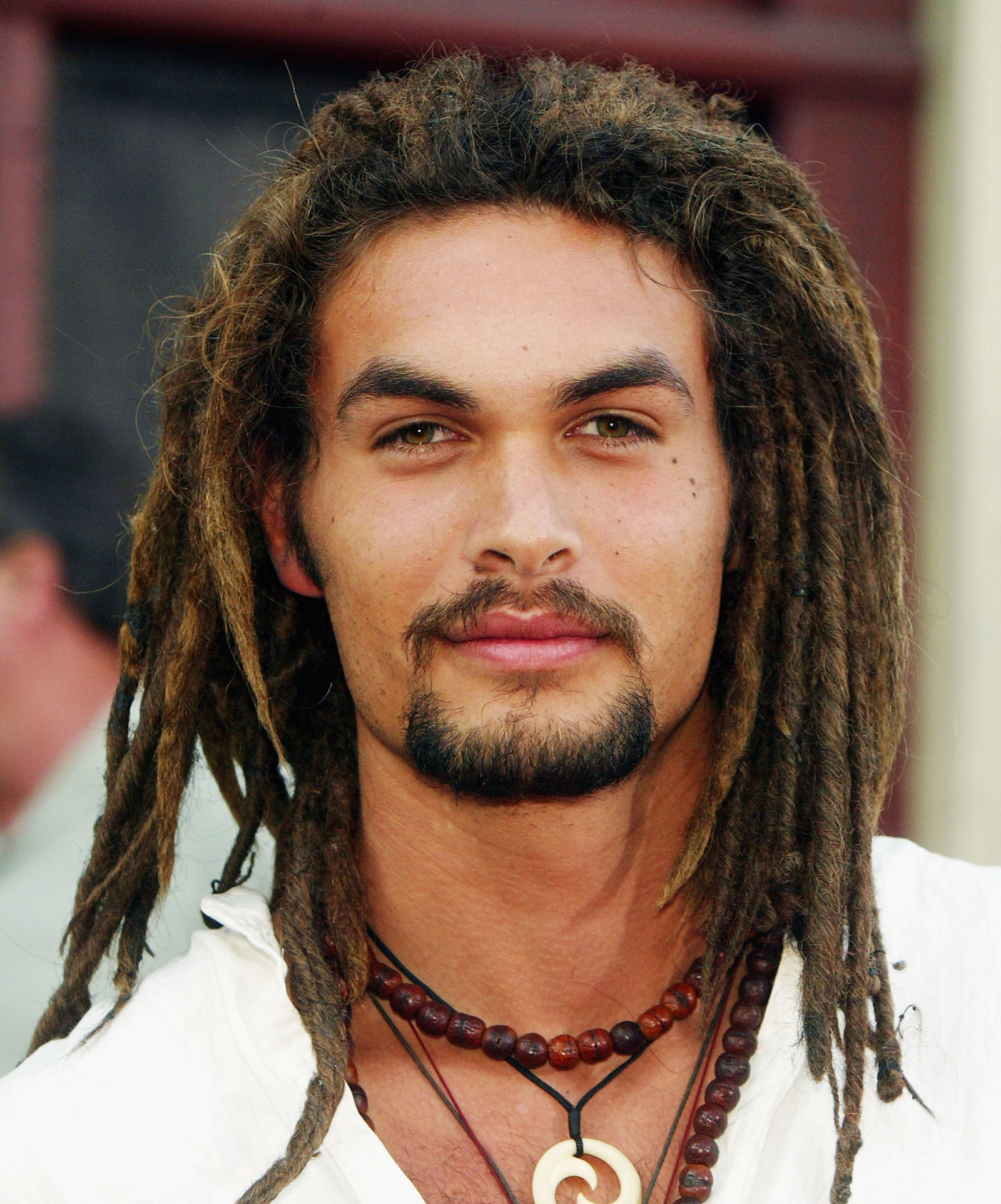 "I literally turned around and I see her and she goes, 'I'm Lisa.' I turned around to my friend and I pretended to scream. I had fucking fireworks going off inside, man."
He convinced her to give him a ride home, because he was living in a hotel at the time and didn't have a car. She said yes and the two ended up sharing drinks and a meal at Cafe 101 that night.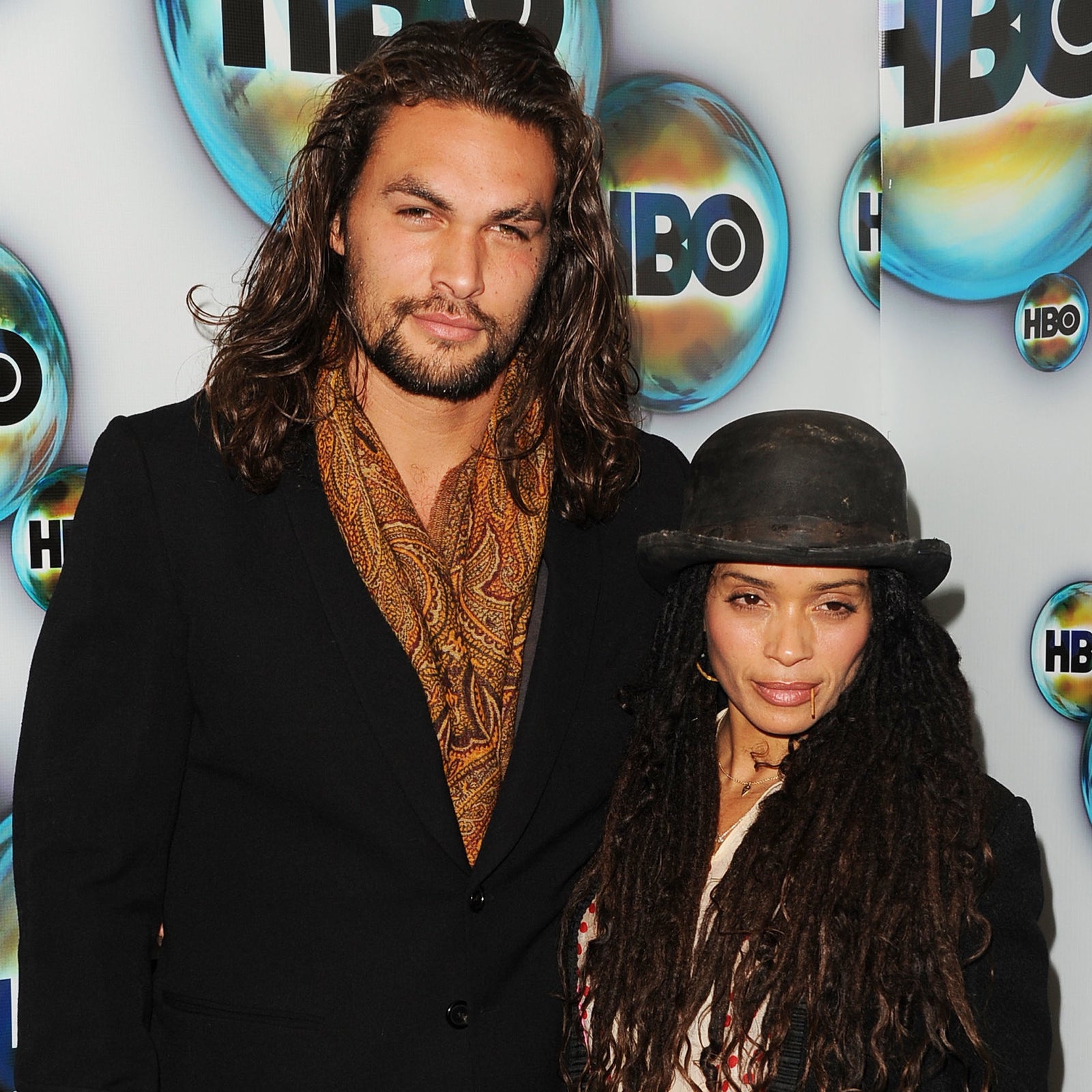 "We sat down, she ordered a Guinness, and that was it. I beyond love Guinness."