After five gloriously exciting seasons, Jane the Virgin filmed its final (and 100th) episode on Wednesday.
And just when I thought I'd cried my last tear, I logged onto Instagram to find the cast members sharing their heartfelt memories about their time on the show. That's when I lost it.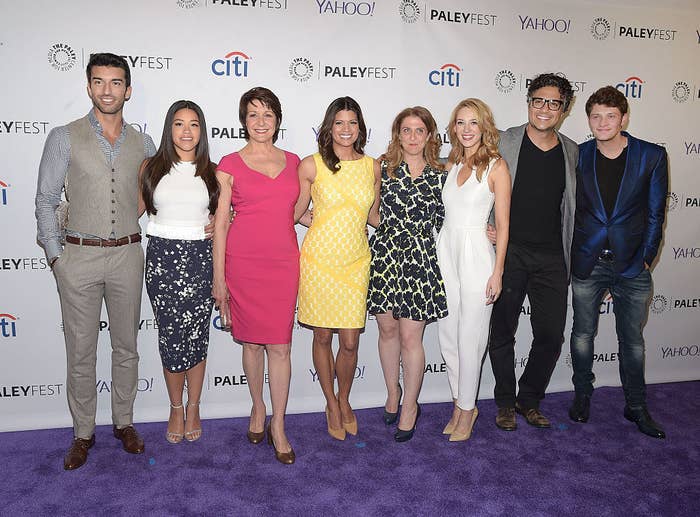 Let's start with Gina Rodriguez, who celebrated the series' feat with a giant bottle of champagne...
...an adorable group photo with her day ones...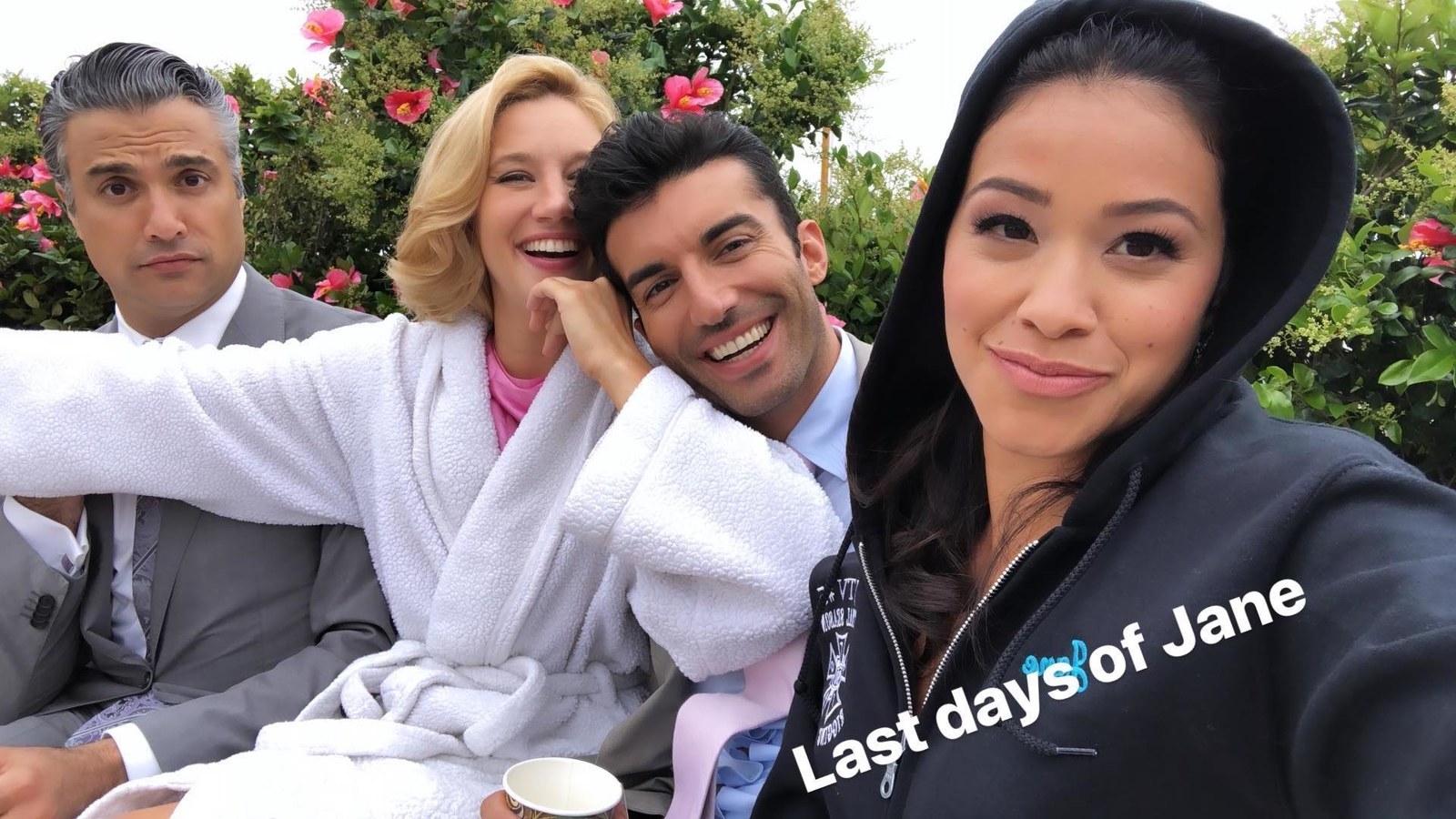 ...her first onscreen son...
...and the woman who started it all, director Jennie Snyder Urman.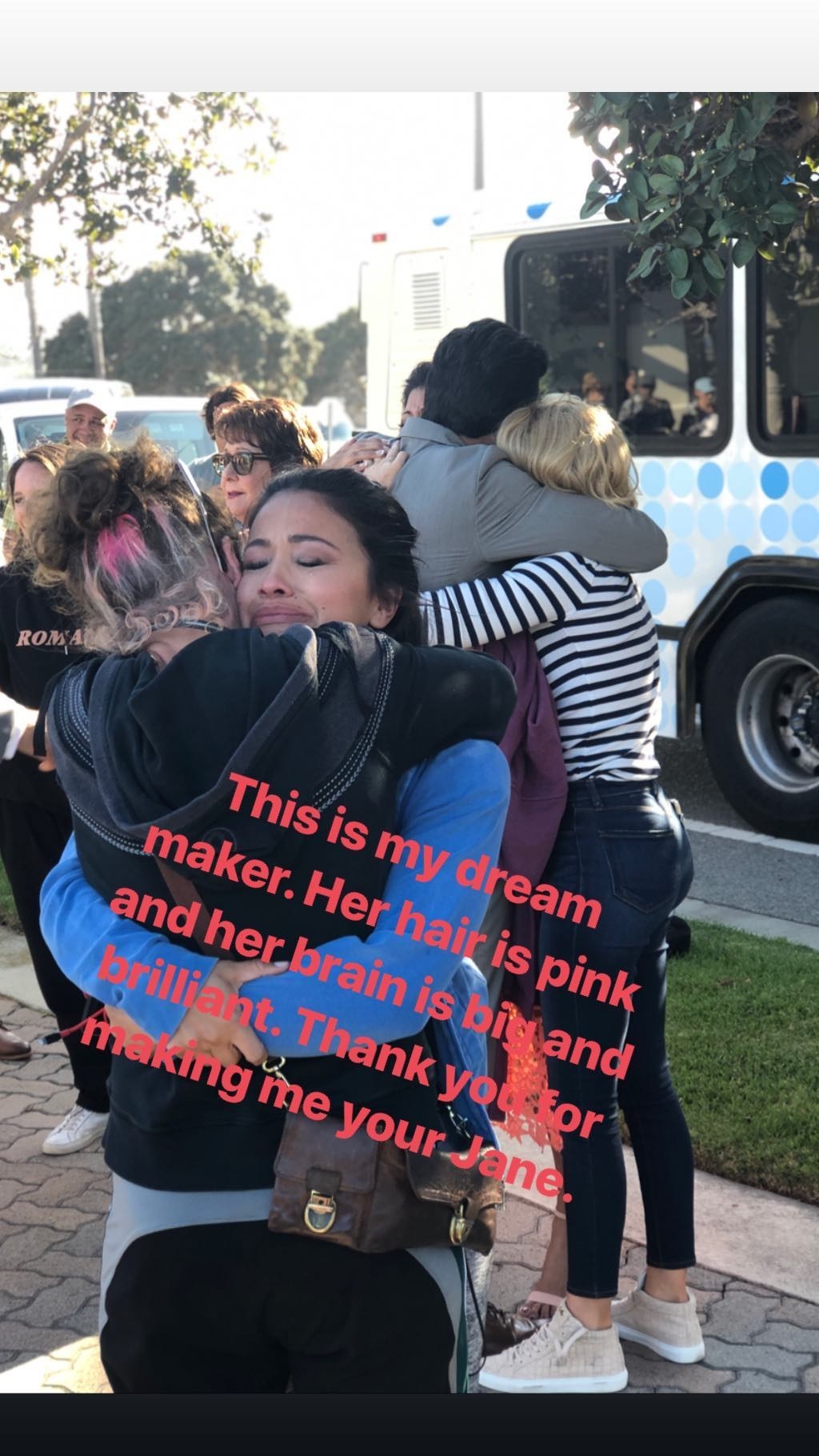 Justin Baldoni reflected on what a wild ride it was playing Yael Grobglas's "baby-daddy-ex husband"...
...forming an unbreakable bond with Jaime Camil...
...the time his real-life parents made their way to set...
...oh, and his real-life sister.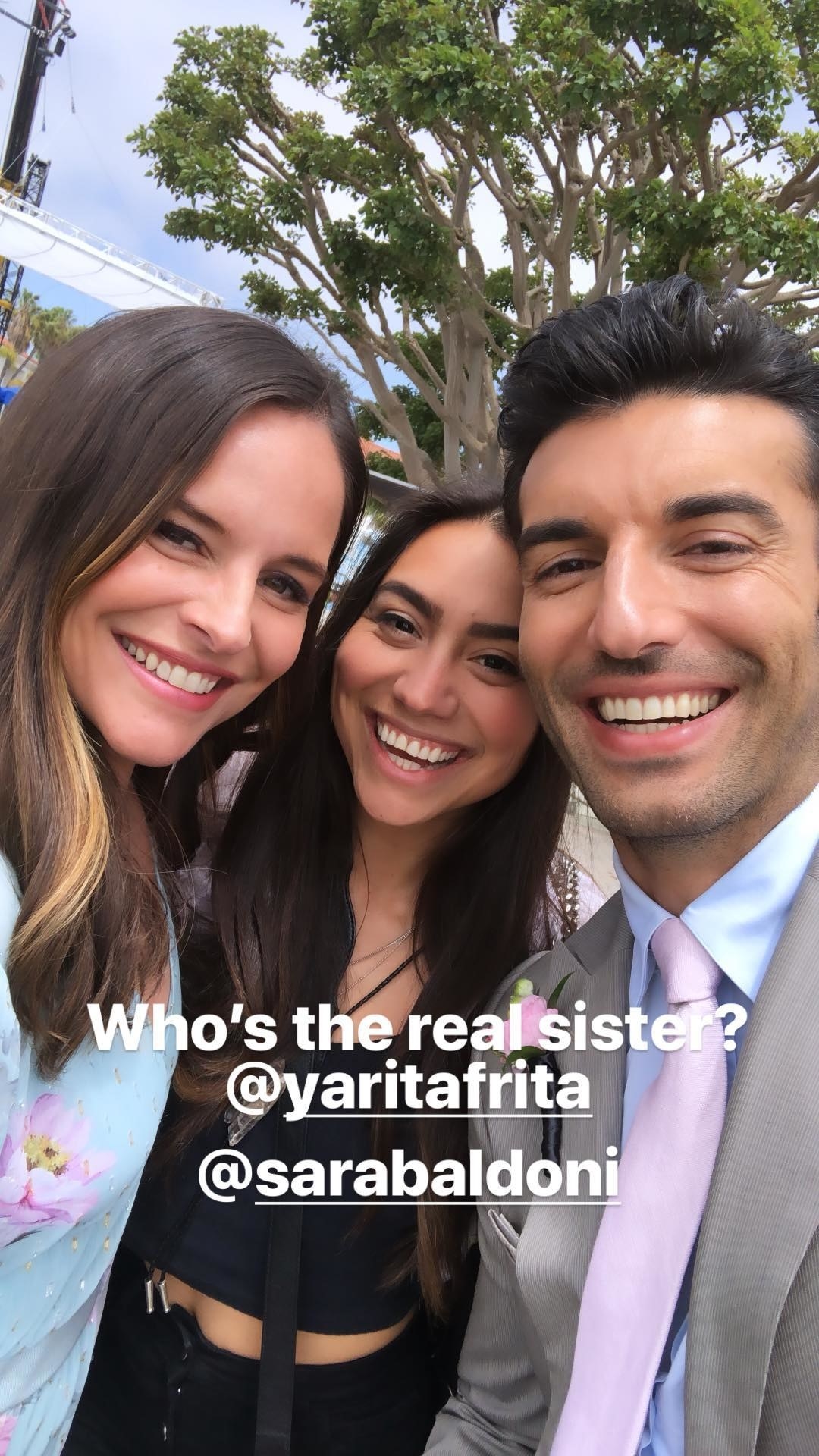 Yael Grobglas also shared this sweet photo of Justin Baldoni, with her own equally emotional message...
...and then twisted my heart a little more with this amazing group hug.
But on a lighter note, she nabbed a shot of their dressing room party, filled with more champagne and snacks.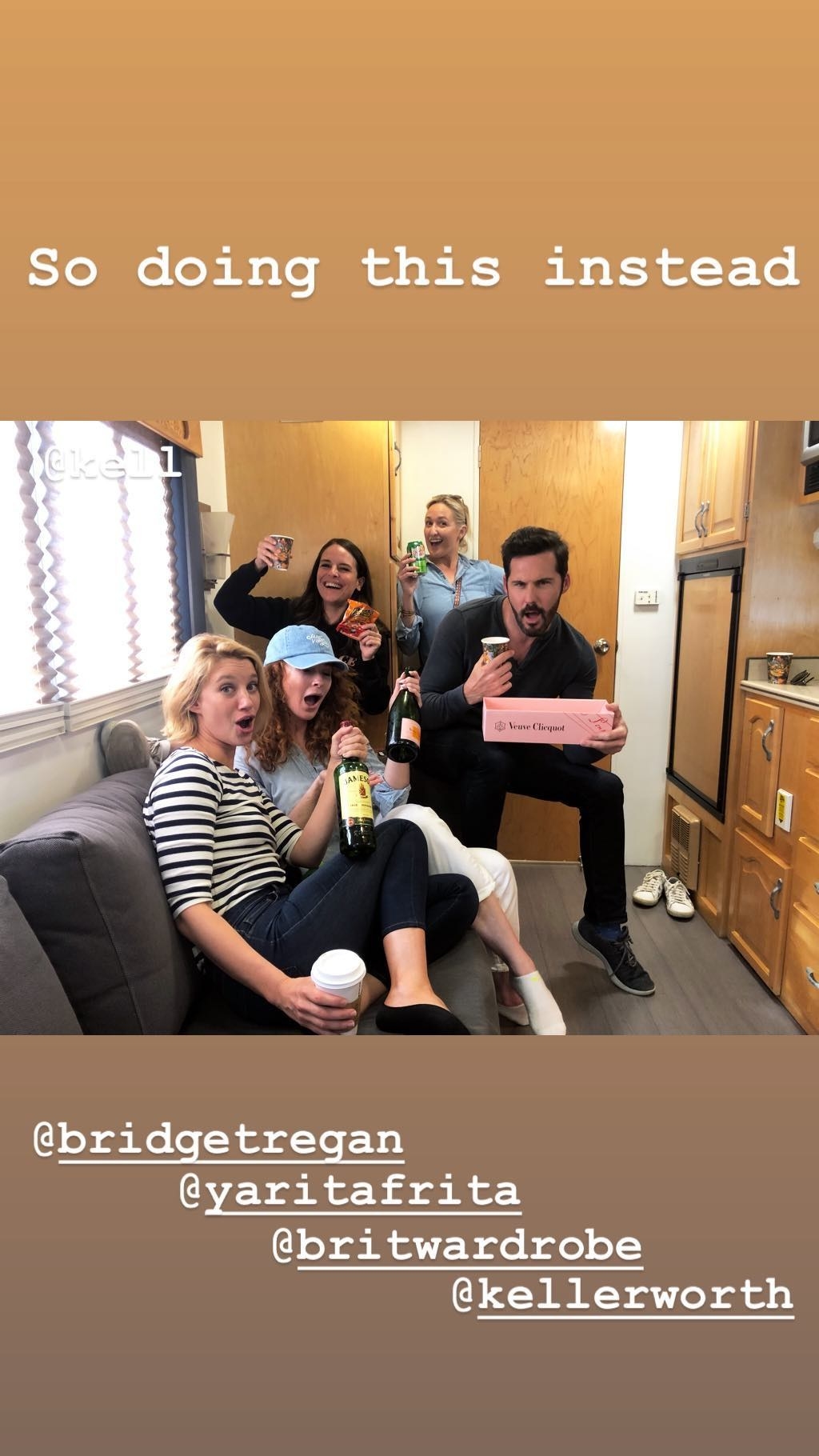 Bridget wasn't even scheduled to work that day, but she obviously couldn't miss this big day.
She captured some really cute keepsakes too, like this one: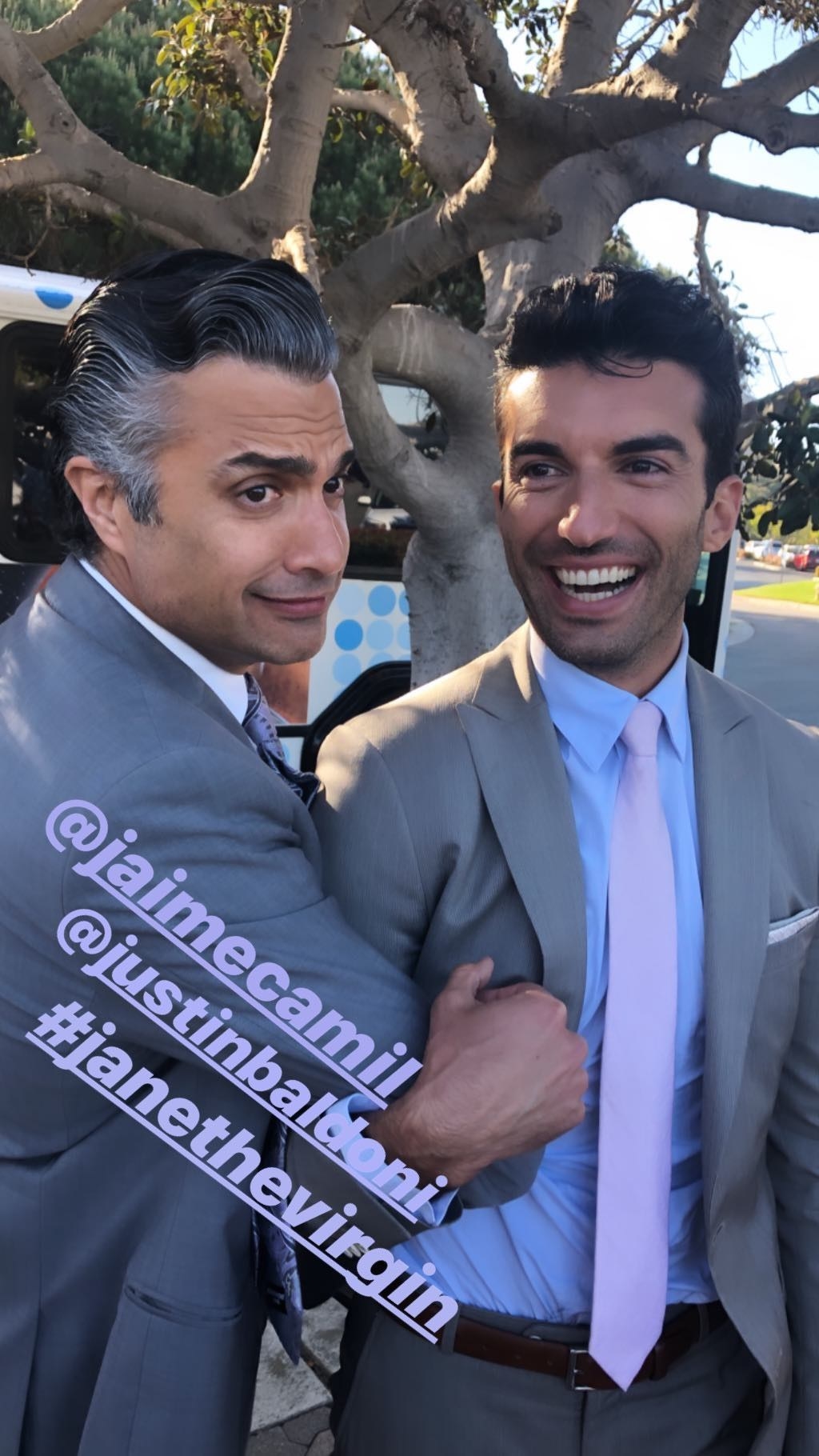 And this epic shot of Queen Villanueva!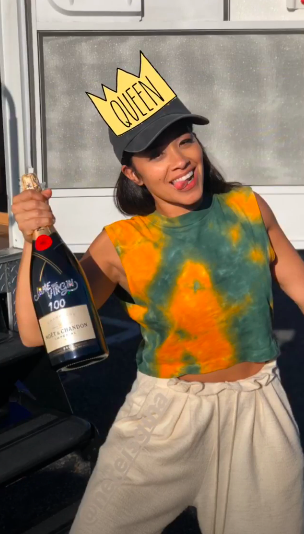 Bridget's onscreen lover, Yara Martinez, was also full of emotions.
Okay, well, I just used my last tissue, so let's end this on a good note, shall we? Rosario Dawson put a smile back on my face with this beautiful shot to commemorate the last day of Jane.
Luckily we can still watch our favorite modern-day novela, as Season 5 of Jane the Virgin continues on the CW, every Wednesday at 9 p.m ET.