Gabrielle Union holds many titles: actor, producer, author, wife, step-mom, survivor, activist, red carpet-slayer, and more.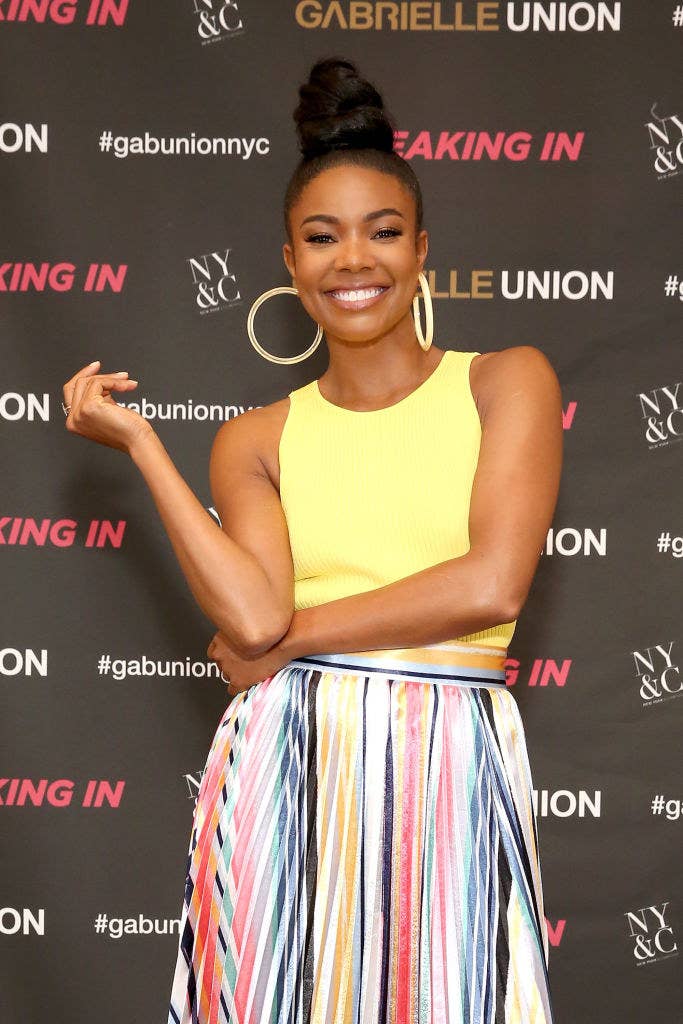 But there's one moniker you might not have known she holds extremely close to her heart: dog lover. She owns five.
Gabrielle recently sat down with James Corden on The Late Late Show to talk about one of her favorite and eldest pets, a Maltese named Bobby Hurley.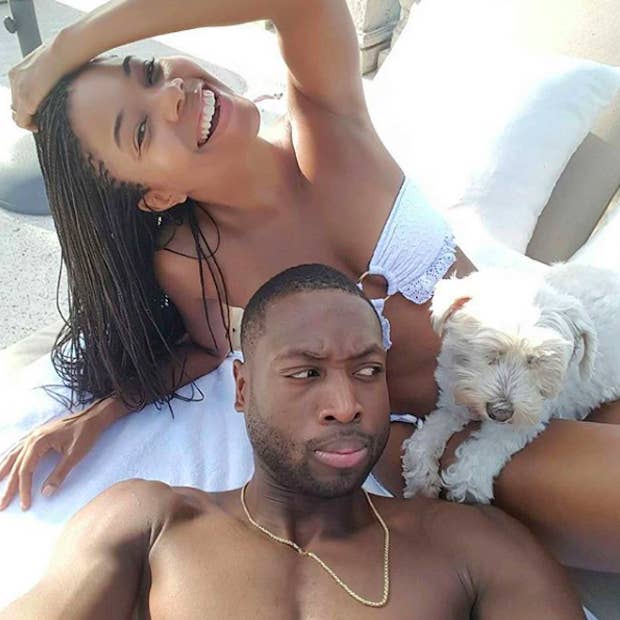 Hurley was diagnosed with cancer and the veterinarians told Gabrielle his expected life span would be very short.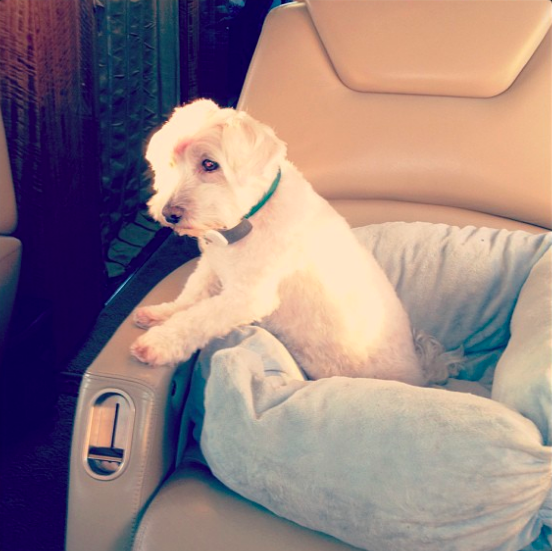 But Hurley had different plans. He barked a big "F U" to cancer and was ultimately able to live to see a clean bill of health.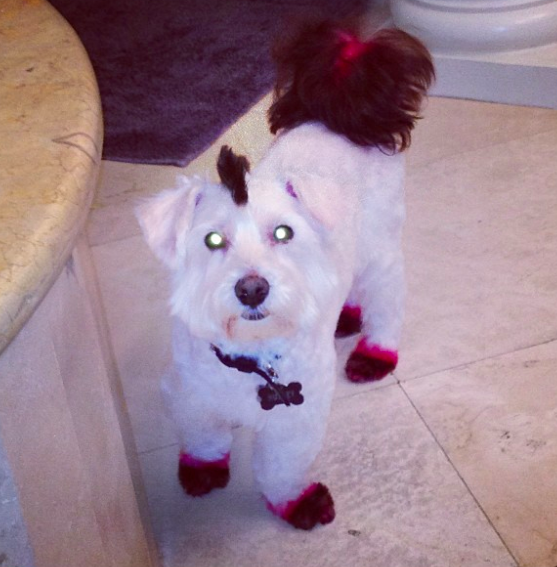 Well, that wouldn't be last obstacle Hurley would face. The Breaking In star revealed that shortly after going through chemo, Hurley's "red rocket" appeared and just wouldn't go away.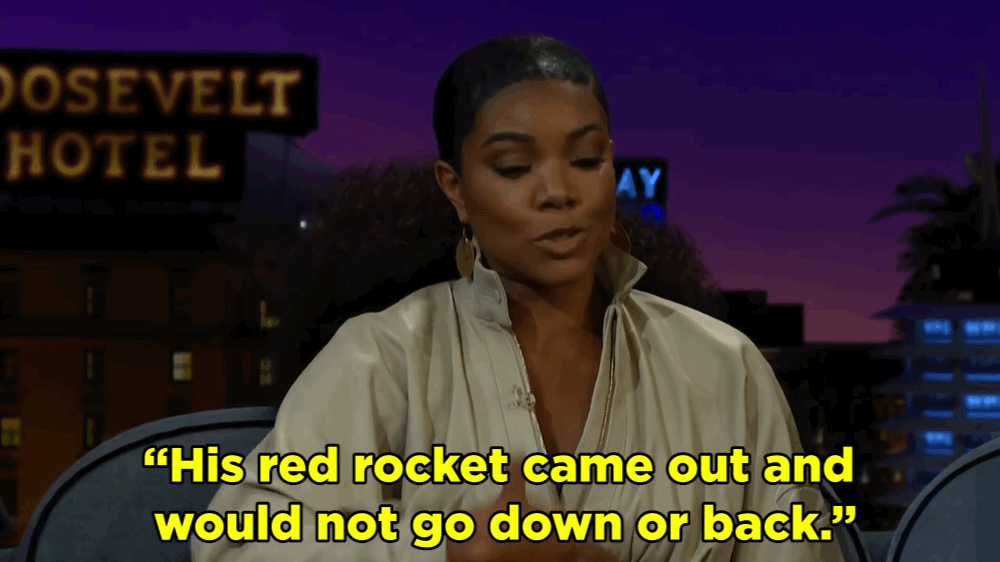 That's right, Hurley has a permanent boner.
Gabrielle and her husband, NBA star Dwyane Wade, soon became quite alarmed by the situation, so they called their emergency vet for some advice.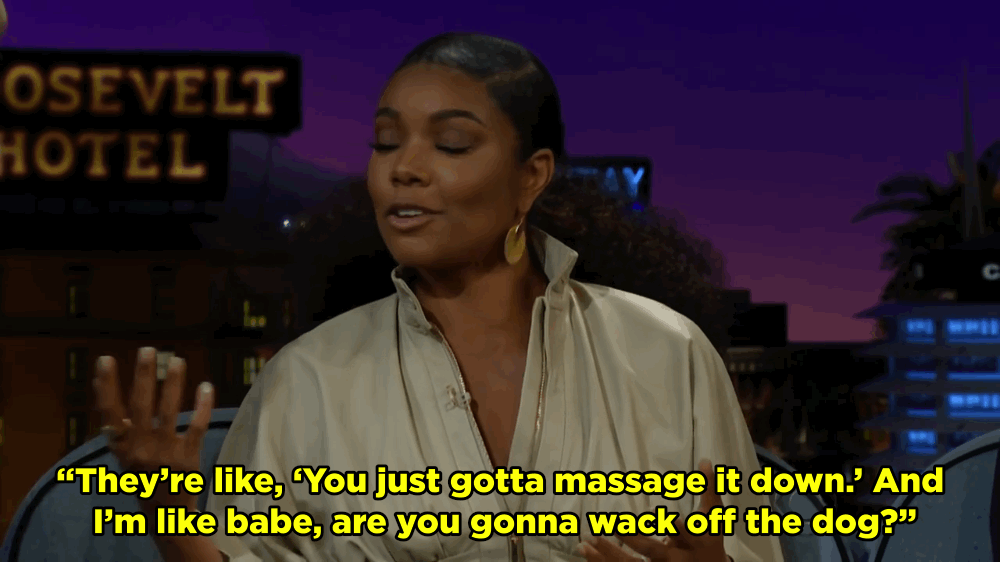 They tried to get one of their kids to do it, but as you can imagine, there were no volunteers. Something tells me their facial expressions looked a little like this.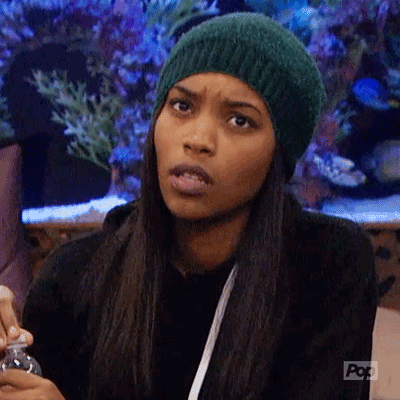 So, they decided to take Hurley to the one person who would be willing to fix it: their vet. Hurley underwent a procedure so his skin would cover the "red rocket."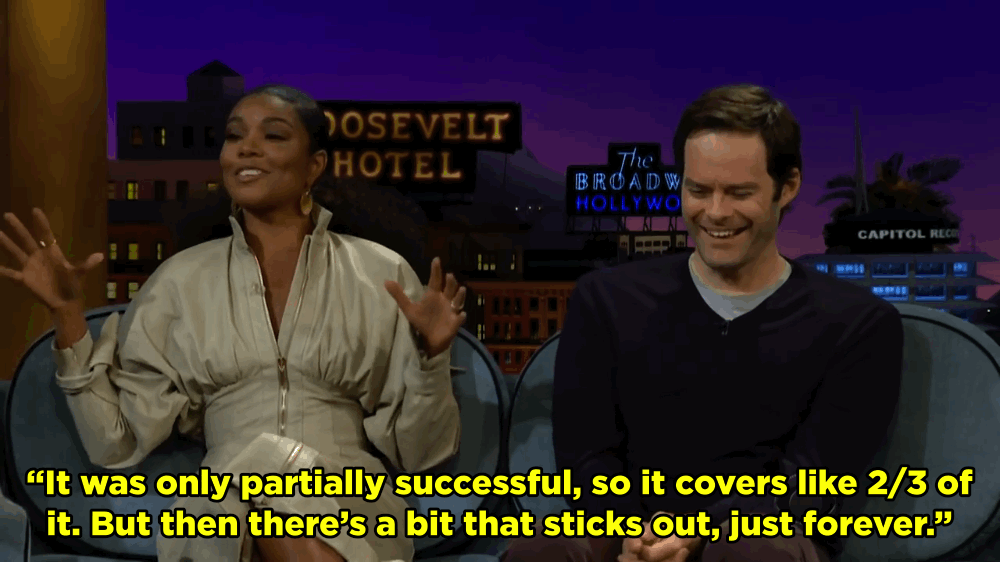 But the unintentional exposure hasn't gotten in the way of his popularity with strangers. Hurley is still a fan favorite.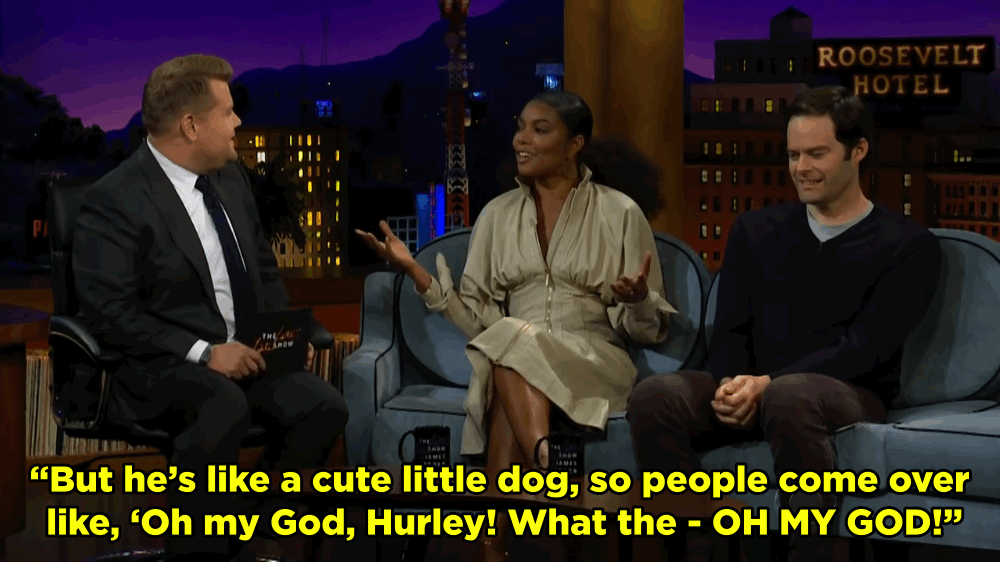 At the end of the day, we're just glad Hurley is okay.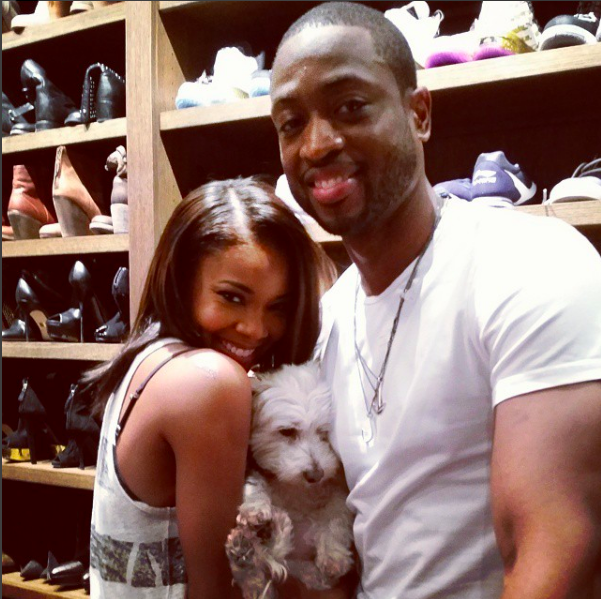 Because if the Union-Wade family pups are happy, then we're happy.