If you've ever scrolled through your favorite celebrity's comment section on Instagram, then you know some of them can be quite cruel.
And while some celebrities choose to ignore the negativity, others live for a good clapback, like Gabby Sidibe.
The Empire star was minding her own business Sunday, when she decided to post a little #BlackGirlMagic photo with her girlfriends.
Based off of the looks they were serving and the iconic tongue pose in the back, the ladies looked like they were having a fun and flirty night.
But sometimes when you're enjoying yourself to the fullest, there are people out there who'd love to rain on your parade. And that's just what happened under Gabby's photo.
Although the majority of the feedback she received was positive, the 34-year-old actress couldn't get past one Instagram troll:

The Instagram user didn't receive a response to her first comment, so she decided to turn the rudeness up a notch.

That's where Gabby drew the line.
But instead of reading her to filth, the actor and author decided to hit her with a classy response, which included a prayer.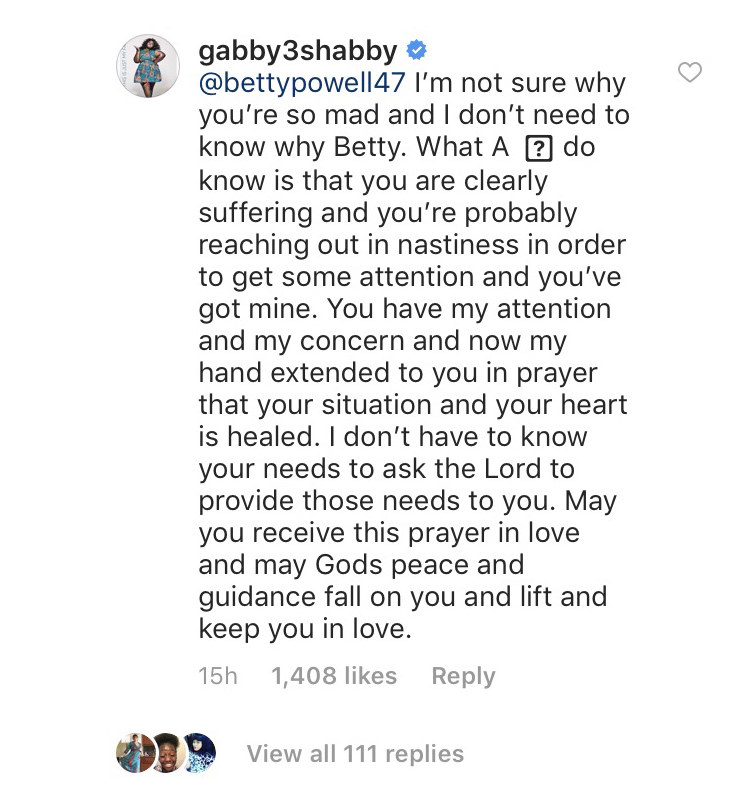 She blessed "bettypowell47" with the Father, the Son, and the holy clapback. AMEN!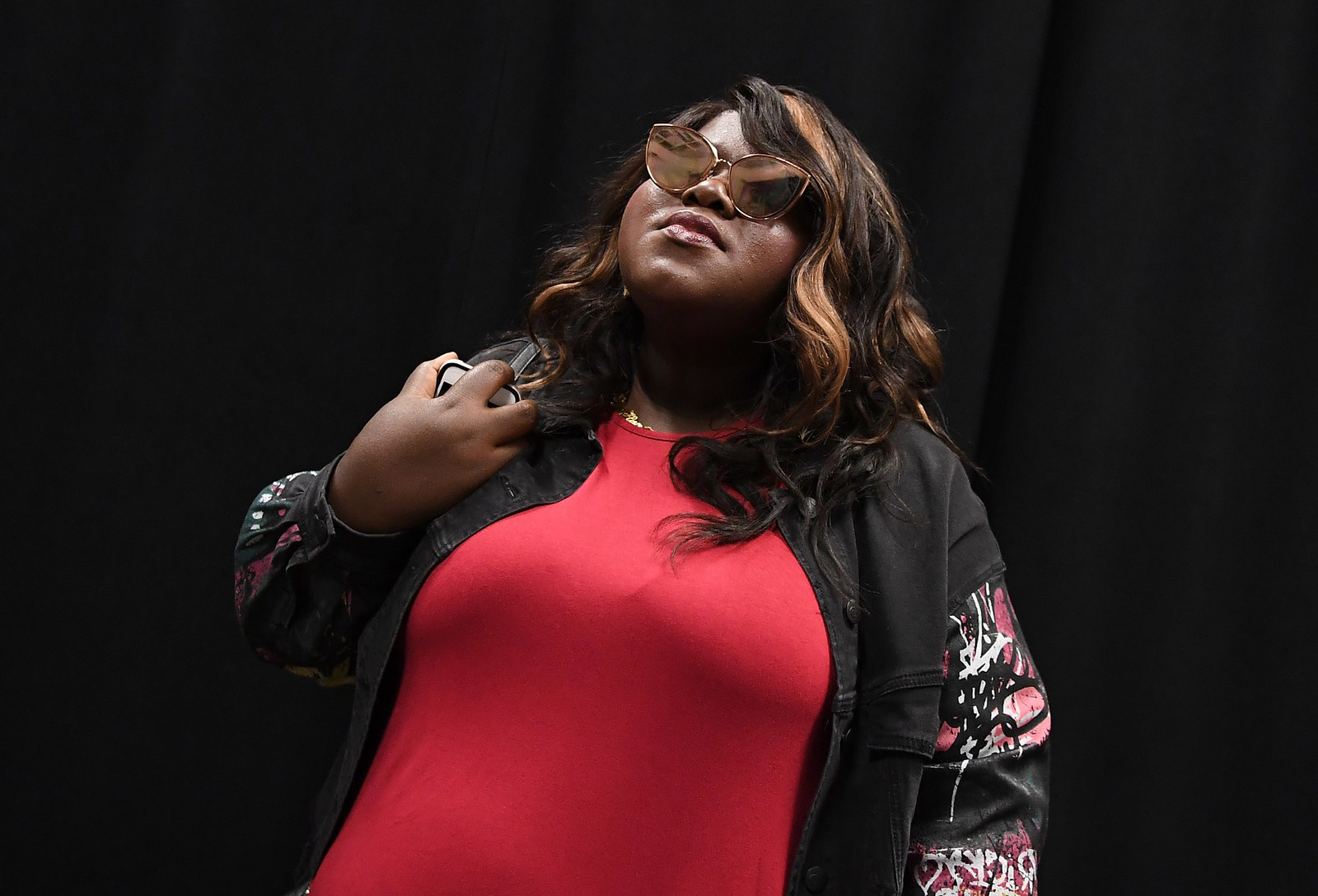 Fans later showered Gabby with praise for handling the situation with such grace. And as for the Instagram troll: