Chance The Rapper Sent The Sweetest Message To His Daughter With Help From "Sesame Street"
Cuteness overload!
Ok, so by now you probably know I can't get enough of Chance the Rapper and his beautiful 2-year-old daughter Kensli.
And seriously, can you blame me?
But just when I thought I couldn't love this father-daughter duo any more, Chance went and proved me wrong.
The 24-year-old artist and philanthropist recently filmed an episode of Sesame Street.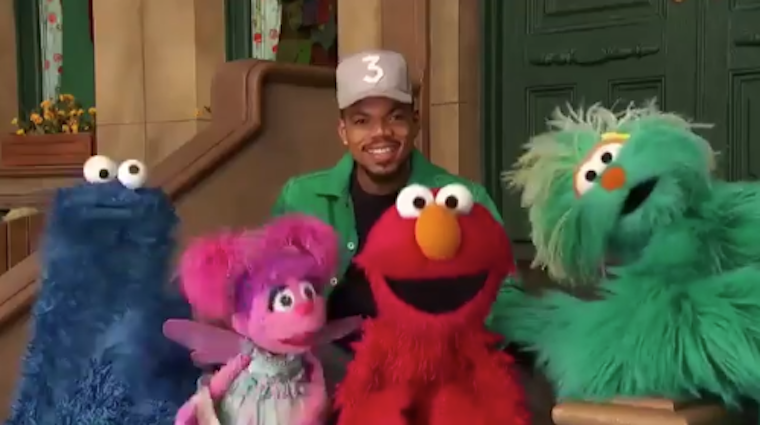 Knowing Kensli's a huge fan of the show, Chance couldn't just film with the nostalgic puppets without doing something special for her. So, Chance, Elmo, Cookie Monster, Abby Cadabby, and Rosita sent Kensli a special message.
My inner-child was literally screaming after watching this video. Who wouldn't want a hug, a big kiss, a cookie, possibly a unicorn, and "I love yous" from the best puppets in town?
And that isn't the first time the Chicago native surprised his little girl with her favorite TV friends. For her birthday, Chance danced alongside Elmo, Elsa, Olaf, Bob the minion, and Poppy the troll to celebrate her big day.
Well, I gotta' go. My heart just bursted into confetti. BYE.