Ariana DeBose just made history by becoming the first openly queer Afro Latina to win a Best Supporting Actress Oscar!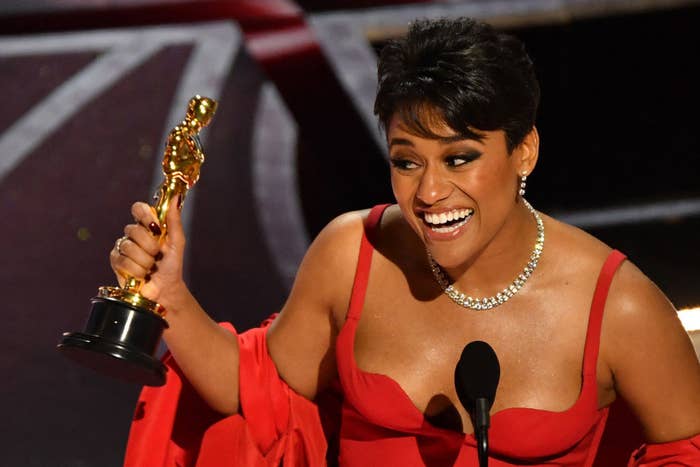 Ariana took home the award for her performance reviving the iconic role of Anita in Steven Spielberg's West Side Story.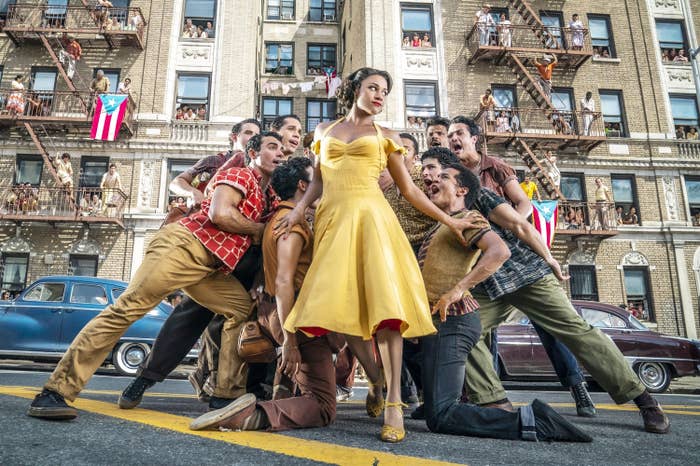 The crowd roared with excitement as her name was called, including Rita Moreno, who originated the role in the 1961 film adaptation of the popular Broadway play. Rita and Ariana are among a small group of people who have won Oscars for portraying the same role.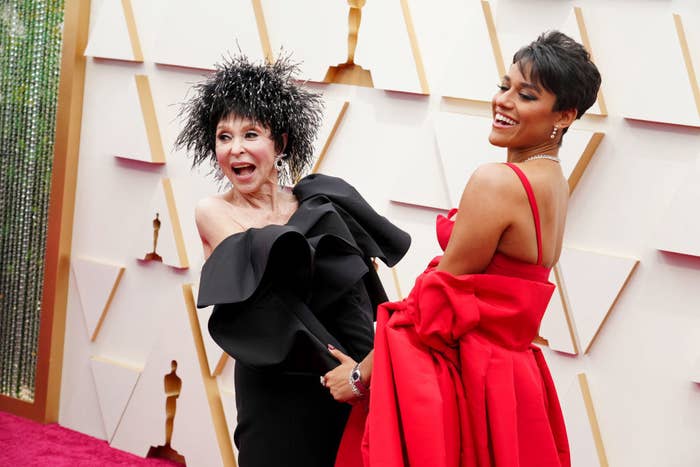 And while the honor made all of our hearts smile, it was Ariana's acceptance speech that really warmed our hearts.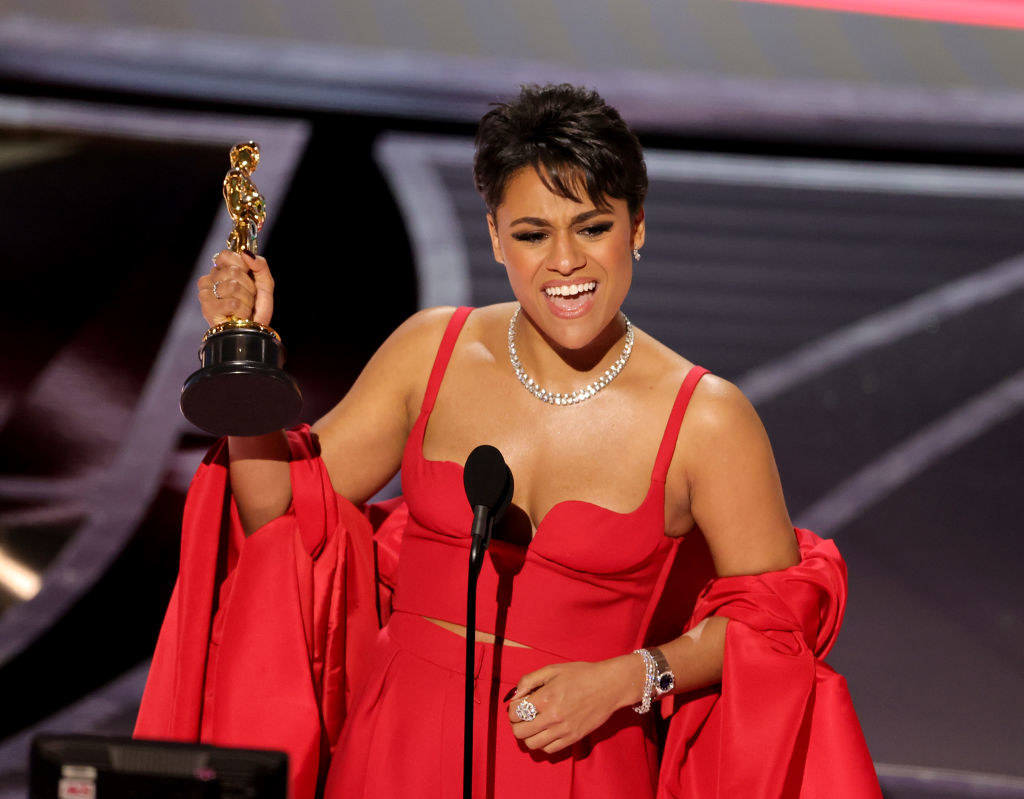 "You know, what, what is this," the 31-year-old actor and singer asked. "You know what, now I see why that Anita says, 'I want to be in America' because even in this weary world that we live in, dreams do come true. And that's really a heartening thing right now."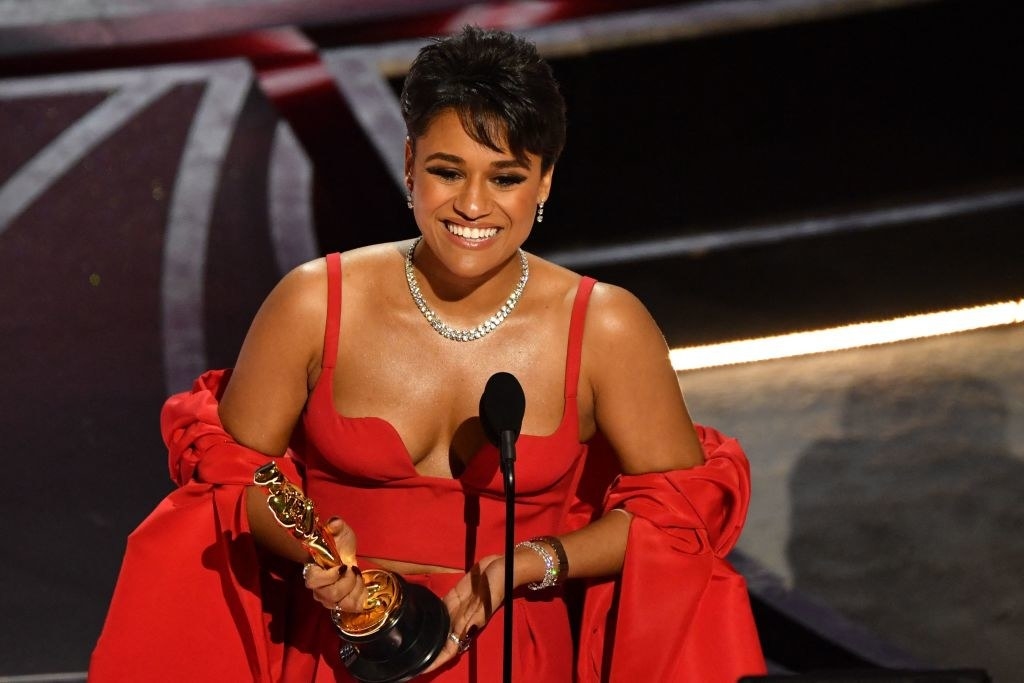 "Imagine this little girl in the backseat of a white Ford Focus, look into her eyes: You see a queer, openly queer woman of color, an Afro Latina who found her strength in life through art."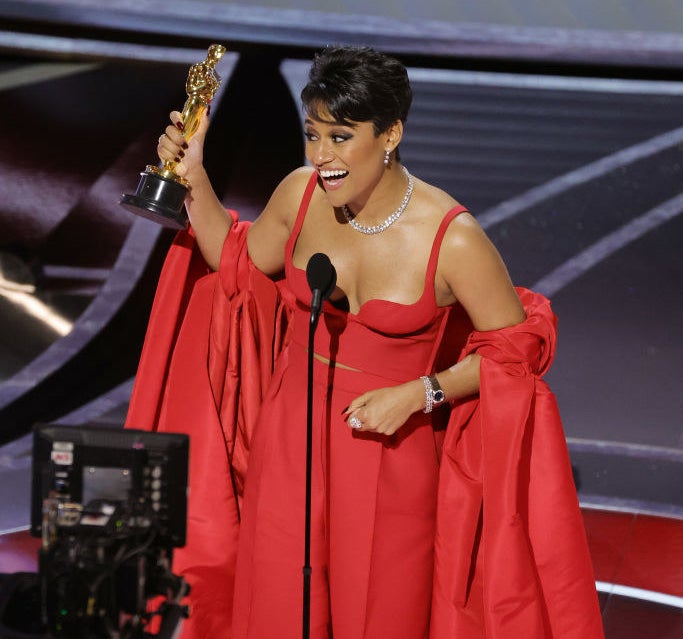 "And that's what I believe we're here to celebrate," concluded Ariana. "Yeah, so, to anybody who has ever questioned your identity ever, ever, ever, or you find yourself living in the gray spaces, I promise you this: There is indeed a place for us."