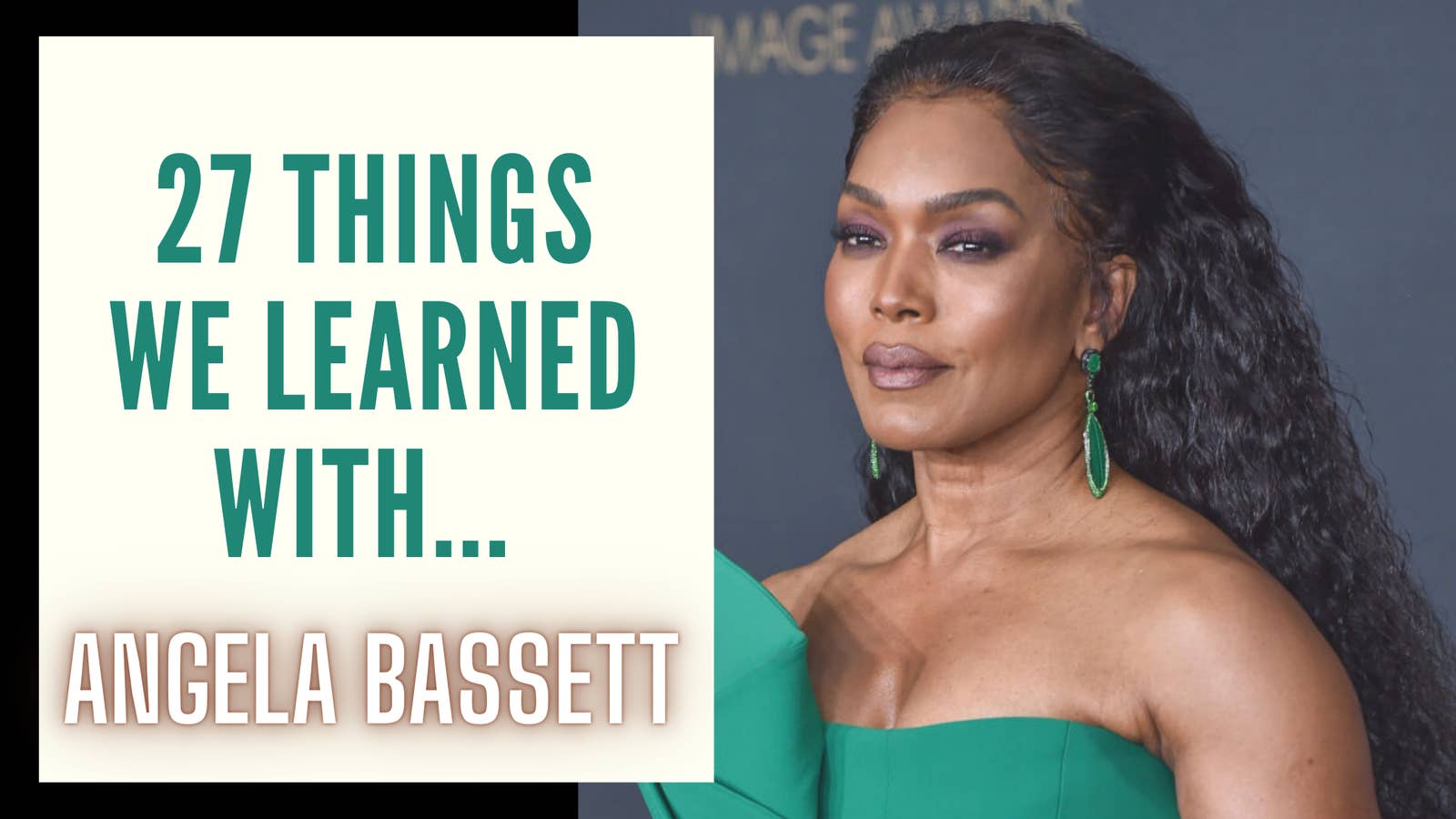 Angela Bassett has a gift for transforming a character and making it her own, which is how she was able to cement herself in Hollywood as one of the most respected and talented actors in the game. As she prepares for the upcoming release of her new Disney Pixar film Soul, Angela is also working on her most inspirational role yet: an American Diabetes Association and American Heart Association partner. Inspired by the loss of her mother, the Golden Globe winner is looking to spread awareness about the disease.
Last week, I chatted with the living legend to learn a little more about the woman behind the celebrity name and about her work with the Know Diabetes by Heart campaign. Here's what we learned:
1. What was the last TV show you binge-watched?
Oh my gosh, Lovecraft Country!
2. Which emoji do you use the most?
You know how you can make your own emoji [Bitmoji]? So me, with my tongue out.

3. Which artists have you been listening to lately?
Sir.
4. Have you picked up any skills or hobbies during the pandemic?
Learning to say, "No."
5. The characters you've played in the past have delivered countless memorable lines that live rent-free in a lot of fans' minds. What's one line that fans always say to you?
"Eat the cake, Anna Mae."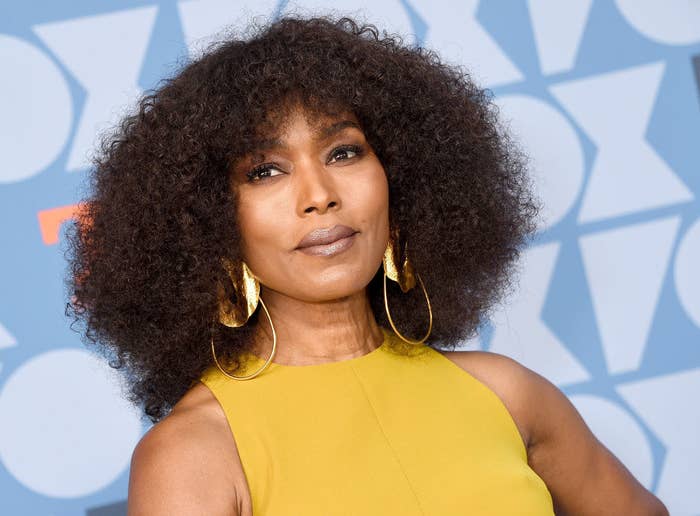 6. Throughout your illustrious career, you've portrayed everyone from Betty Shabazz to Michelle Obama. Is there any additional pressure when you take on real-life stories and people versus fictional characters?

Oh, yeah. You don't want to upset their fanbase or their mama! It's just an honor to serve the moment, serve them, and serve the spirit of their life...even if it's Michelle Obama in animation.
7. If you could star in another biopic, whose life would you want to bring to the screen?
I think people may be surprised when I say that I would love to bring to the screen the story of Queen Nefertiti of the 18th Dynasty of Ancient Egypt, whether in front of the camera or behind the camera. I'm drawn to the legend of her power, intellect, and beauty. It would be amazing to explore the historic journey of a woman of such strength, mystery, and intrigue.
8. If you could choose any actor to portray you in a story about your life, who would you pick?
That's tough! I can't even speculate on that one! Keke Palmer comes to mind for me. I worked with her as a young actress. She has so much vitality and vulnerability.
9. Do you have a wild fan story that really sticks out to you?
Oh, little Patrick from Scotland. I think he was a 9-year-old boy at the time. While [I was] on vacation, [he was] with his parents in the islands and he said, [attempts her best Scottish accent] "Daddy, there's the queen!" And he had such reverence in his voice and in his eyes. I just had to take that embrace. It was cute. It was lovely. Oh my gosh, how far we've come – it's a new day.

10. That's beautiful that you're being recognized as Queen Mother of Wakanda in countries around the world. What was one of your favorite memories from the Black Panther set?
Warrior Falls! They built this incredible design of mountains and three waterfalls cascading down, and there were drummers drumming. There's Chadwick [Boseman] and Michael B. [Jordan], Forest [Whitaker], Lupita [Nyong'o], and Daniel [Kaluuya], Letitia [Wright], myself, and a cast of black folk, just splendidly adorned, and we are just rockin' and chillin' all day. Talking and chillin'. We were filming 10 hours a day and there's a lot of waiting on film sets, but I've never been on a set where it felt like a 10-hour party. All day there was just so much love in that moment. Oh God, so much soul! So much soul.

11. What's one of your fondest memories of working with Chadwick?
I would have to say that my most fond memory of Chadwick was sitting in our shared makeup and hair space on the set of Black Panther every morning, watching him as he prepared for the day. Chadwick always showed true commitment. It was the little things that resonated most, such as when he worked on his accent, even to the point of calling a friend or consultant in Africa. He worked around the clock to make sure he delivered because he fully understood what Black Panther meant, not just for him but for all of us, for black people on film.
12. And what's one thing that might surprise fans about your time on set?
There at Warrior Falls, after shooting all day, lights were beaming down on us to make us glow — as we do — to enhance our glow. But the next day, we all had sun blindness because those lights reflected on the water, which then bounced up into our eyes. We thought it was the chlorine in the water to keep us safe, but it was actually what they call "snow blindness" [when your eyes experience a temporary pain after being overexposed to UV light]. But I guess we weren't all skiers, so that wasn't the first conclusion we [arrived at]. So we're like, "This is why our eyes are bloodshot red and Daniel is actually bleeding from the eyes. This is why I can't look at the lights in the trailer without blinking and rubbing." So from then on out, we had someone yelling, "Shades down! Shades up!"

13. You previously mentioned soul, can you tell me what drew you to the character of Dorothea Williams in Pixar's Soul?
Oh, jazz music! It's one of my favorite genres.
14. And what would you tell fans that don't know a lot about voice acting?
That it's harder than you think. I don't have any of the other distractions. We don't have your gorgeous face, your impeccable physique to sell it. There's no set. And, actually, there's nobody there with you in the room. There's one room with a microphone. So, you have to get yourself excited and turn yourself on.

15. What's one thing on your bucket list?
Going back to Broadway.
16. Tell me one actor you haven't worked with but really hope to one day?
Mahershala Ali.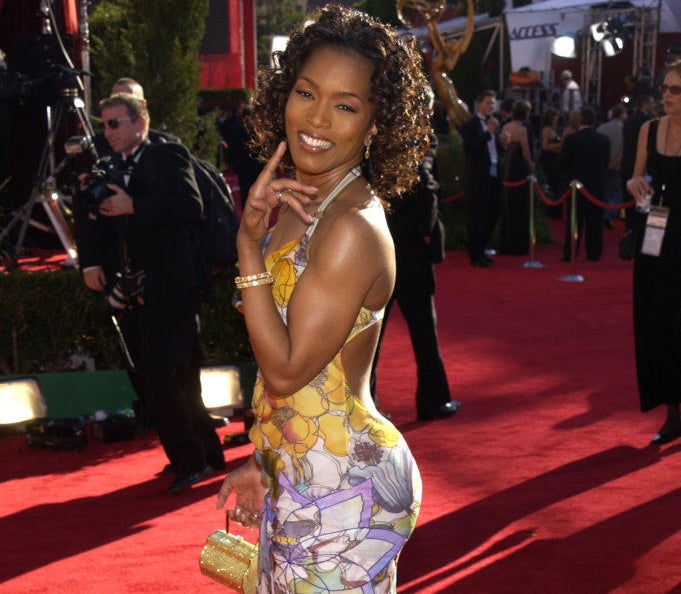 17. What's one role people would be surprised you auditioned for?
Pirates of the Caribbean: Dead Man's Chest. I think it was the role that Naomie Harris ended up getting.
18. You currently star on 9-1-1. Do you do your own stunts?
None of the car stunts. No, none that involve the car. I'm usually in the back seat. And I have a very capable sista driving, and when she stops, I jump out and act like I did it.

19. With reports about police brutality and COVID-19 updates being released almost every week, do you believe these stories involving first responders are important now more than ever?
Absolutely, beyond a doubt! You know, we take a lot of the sacrifices and them putting themselves out there, for us and for our safety, for granted. So yes, I think it's really important. So look to see more of some of those stories being highlighted on our show. We're currently working with an ad agency to build some content and commercials around first responders. You know, it takes a chain of events and people to get our food on our table every night. We just think it's us going to the store to pick up groceries, but there are a lot of people in place who make great sacrifices for themselves, and for their families. Some of them don't have a choice...they have to get out there. And they're willing to get out there. So yeah, it's very important.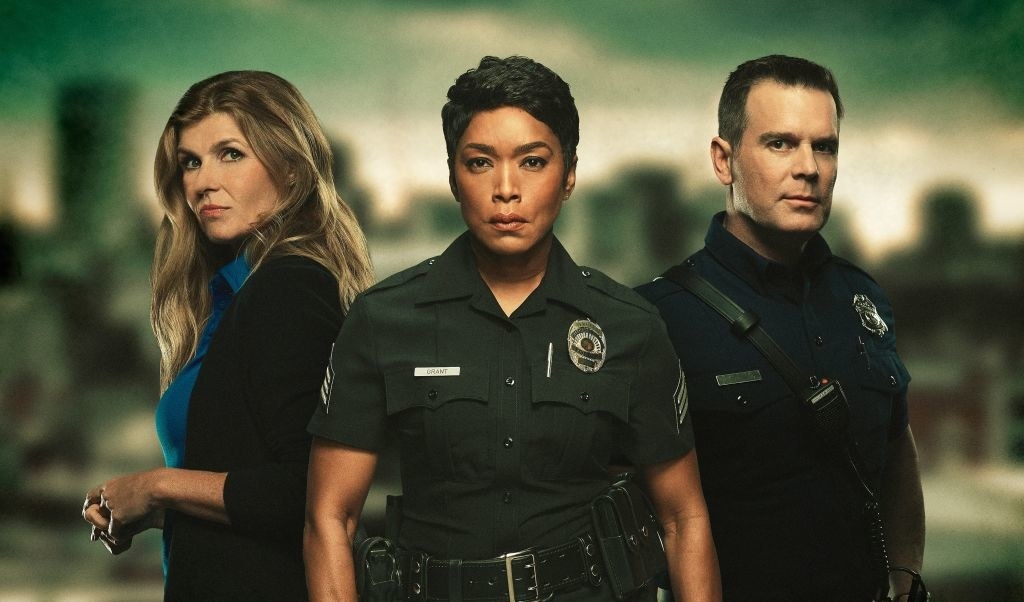 20. With the current state of our social climate, what do you do to maintain your mental health?
I definitely move my body and work out. I was told by a doctor that I have no excuse for not exercising, so I have to and so I do that. It also helps to keep connections with your friends. Just, you know, talking, communicating. A simple, "How are you doing?" can't be underestimated. You know, wine and chocolate can only do so much, and then it turns on you. But a good girlfriend is always there.

21. Why was it important for you to partner with Know Diabetes by Heart, and what would you like people to know about the disease?
I teamed up with Know Diabetes by Heart, which is a joint initiative between the American Heart Association and the American Diabetes Association, because I lost my beautiful mother to heart failure caused by Type 2 diabetes. My family and I have learned that you can thrive with diabetes, but you have to address it head on. It is so important to understand the link between Type 2 diabetes, heart disease, and stroke, and to talk to your healthcare provider about managing your risk. KnowDiabetesByHeart.org is a great resource to help you have those conversations and learn more.
22. What's one genre of film or TV that you're really looking to do more of?
Comedy. I had a few little forays into that with Master of None and A Black Lady Sketch Show. I even got an Emmy nod behind that one. It surprised me. But, yeah, definitely comedy.
23. What does a perfect day look like for you?
I'd wake up early, put on some music, make coffee, while reading a good script with an actual offer or an opportunity to do something I've never done before — whether it's to support [or] produce someone doing something great. [I'd also be] talking to my girlfriends, kissing my kids...they're making their own breakfast, and [planning] a trip somewhere. No, that would take more than a day. Go to work — I love to work, especially with a great cast and phenomenal crew, and we'd laugh and enjoy being around each other. No drama. No drama there. No drama, no trauma. Mm...yeah. Then I'd come home and eat a great healthy meal, drink a glass of wine, take a hot shower, and wash the day away. I wouldn't stay up too late, because I get up early in the morning, and none of those people will help me get up.
24. What's the best thing about being a celebrity?
The best thing is the unsolicited love from strangers — their appreciation and respect. I just feel so blessed and I don't take it for granted, because there are people who would love if someone gave them a call or if a random stranger said, "Hello." That's what we're all looking for: to be appreciated, to be validated. You know, to be loved, to be in fellowship with someone authentically.
25. And what's the worst thing?
The worst thing is that people try to take advantage of you. Sometimes, you wish you were just a regular person, because then they wouldn't come at you with all these insane price quotes. They would try to read you and take your temperature, and they are wrong!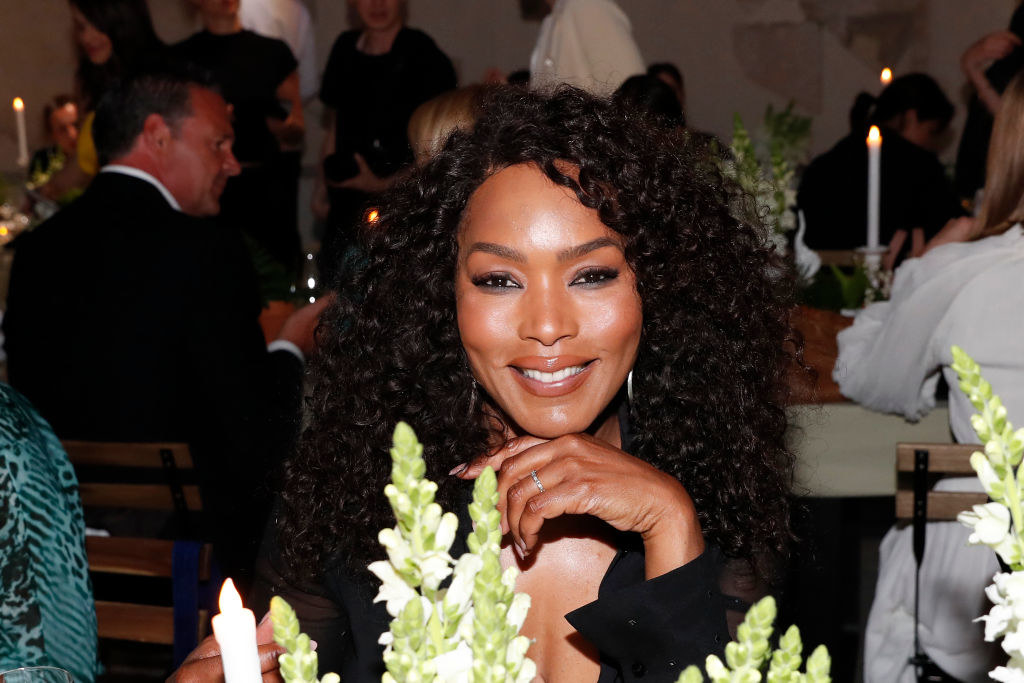 26. What's the best piece of advice someone gave you?
The best piece of advice I've received was from the late Lloyd Richards, who was the former dean of the Yale School of Drama. He once said, "When in front of the camera, don't wave the rubber chicken!" What this spoke to was the idea of subtlety, which has its place and power on stage, in film, and in life.
27. Lastly, this year has been a strange learning experience for all of us. What's something you've learned about yourself in 2020?
In addition to having an opportunity to spend much-needed downtime with my family during these past few months, I also learned that I need less than I think in order to be satisfied. I think that's true for so many of us. The simple things in life can really be the most precious.
Be sure to watch Soul when it debuts exclusively on Disney+ on Christmas Day. And if you're looking to learn more about Know Diabetes by Heart or how you can manage your Type 2 diabetes, you can visit the website or text HOLIDAY to 22639.