Sam Smith has already won two of the six Grammys he's nominated for this year: Best Pop Vocal Album and Best New Artist. During his Best Pop Vocal album speech, he spoke of his self-esteem issues and the freedom he found in simply being himself.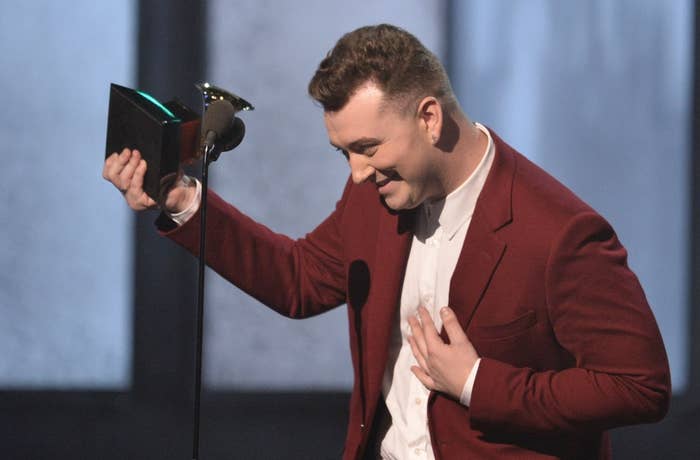 To celebrate the success afforded by his now carefree attitude, he took to Instagram with two simple posts: the first, emoji-heavy "!!!!!!!!!!!!!😭😭😭😭😭😭😭😭😭😭😭😭😭!!!!!!!!!!!"
And the second, a notably more explicit "2 FUCKING GRAMMYS!!!!!!!!!!!!!!"
He then posted this image with Taylor Swift, his BFF and the very person who presented him the Best New Artist Grammy.
Congrats, Sam! We look forward to seeing what you'll post if you win those four other Grammys!