In the latest episode of Kanye West and Taylor Swift's new friendship, the pair were spotted dining together in NYC last night. Though they were photographed separately, sources say they ate together inside.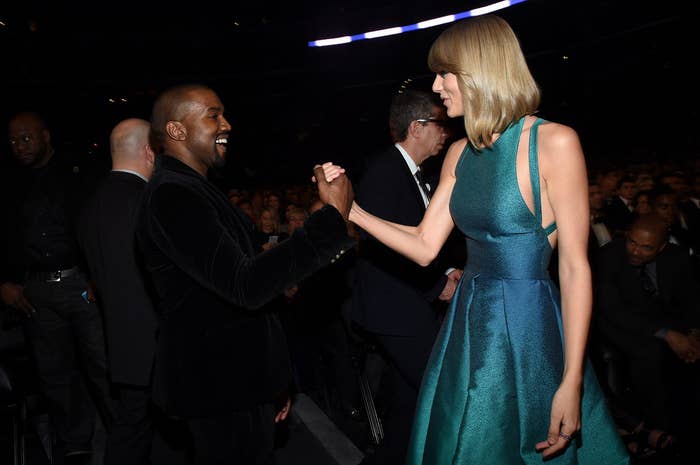 At the Grammys earlier this month, the pair were spotted talking, ending their famous feud over Kanye's 2009 VMA interruption. 'Ye even cracked a smile. Say it with me now: awww.
No word on what the two discussed at dinner, but a musical collaboration is on the horizon, according to West. A Kanye remix a la Lorde? A full-on duet a la Rihanna? Either way: bring it on!
(Now if only Taylor could get Jay Z to come to brunch.)