Three days ago beloved '90s girl group TLC launched a Kickstarter campaign to fund their final album, and, thanks to eager fans, the project has already exceeded its goal of $150,000.
"It's amazing," Chilli said in an interview with BuzzFeed News. "It's totally a blessing. It really shows us that our fans not only love us, but they believe in this project."
The success of the campaign means that supporters who helped fund it are entitled to ~exclusive~ rewards from T-Boz, Chilli, and co. We asked Chilli to break down some of the juicier ones!
TLC AT THE MOVIES: What do Chilli and T-Boz want to see? Action films? Sappy romantic flicks? Horror movies? "I'm all three," Chilli says. "Tionne's [T-Boz's] favorites are horror and bang-bang movies. She's not really a fan of romantic movies, but I broke her in a little bit with The Notebook. That year I bought 20 copies of the movie and gave them to everyone I knew. I told T-Boz, 'When you watch this movie, you're going to cry. Call me.' I forgot about it after a while, but one day Tionne called me up crying. I had no idea what was going on. She said, 'You were right!' and she hung up on me!"
THE ONESIE!: Onesies are a big deal to both T-Boz and Chilli. And if that statement conjures up images of 1-year-olds in cribs, don't worry: These are purely an adult matter. "They make grown-up onesies with the feet in!" Chilli explains. "I sleep in a onesie every single solitary night until spring comes." When it becomes too warm for footsie pajamas, Chilli swaps hers out for footless onesies. The onesie reward includes a handpicked onesie from T-Boz and Chilli's large collection, signed and delivered. But don't expect the onesie Chilli's mom gave her for Christmas: "That one is special to me."
TLC SLUMBER PARTY: "We'll watch a movie, have some snacks, real one-on-one personal time," Chilli says. "Those kinds of moments I love; you get people comfortable and they can talk about things they're going through. We love giving advice. Girl talk is so therapeutic. I'm always trying to help people look on the positive side." And yes, she'll even talk about that episode of Millionaire Matchmaker.
VOICEMAIL BY TLC: Tired of saying your name and the basic "leave a message after the beep" for your voicemail greeting? Let TLC take care of it. "I switch my own message [greetings] up and they're always funny," Chilli says. "It's the prankster gene in me. I'll change my voice and come up with some crazy accent, or sound like some country guy talking. The voicemail greeting on my phone is me whispering, and then I do a crazy laugh at the end. It gets a little scary." To leave a voicemail or to not leave a voicemail? "It depends. If I'm in a hurry, I'll hang up. But if I need to get my message across, I'll leave a voicemail and send a message."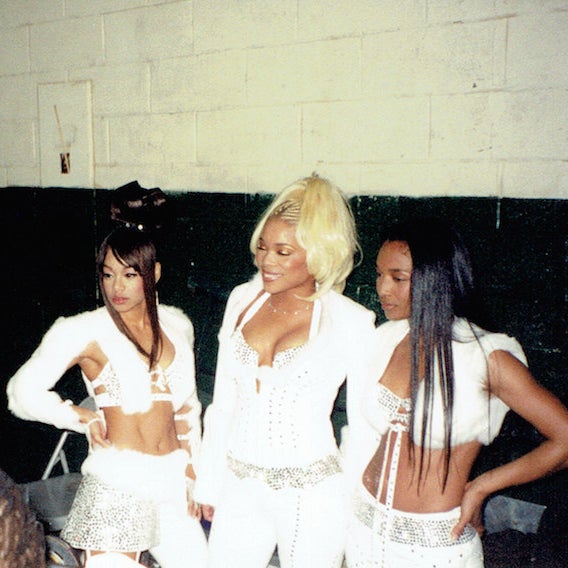 DANCE SCHOOL: The dance school reward is a video tutorial led by T-Boz and Chilli where you can learn their favorite moves step by step. Pressed on who is the better dancer between T-Boz and herself, Chilli takes the diplomatic route. "We have different styles," Chilli explains. "When we did our 'Creep' dance back then, and Left Eye was with us, Left Eye's [dance] looked different. [T-Boz and I] dance very hard, we dance like boys." As far as CrazySexyCool goes, Left Eye embodied crazy in her style. "T-Boz's style is more cool. I think I have more sexy in my style."
THE DIGITAL ALBUM: "The sound will always be the TLC sound, and that sound is currently T-Boz's voice and my voice," Chilli says. "As far as the type of music we'll do, we like to stick to our style where we go into the studio and start from scratch. We don't like to reference other songs. We don't want something that sounds like someone else's music." Their Kickstarter page hints at collaborations with the masterminds behind their '90s hits, including "No Scrubs" creator and part-time Real Housewife of Atlanta Kandi Burruss. On the lyrical front, Chilli won't shy away from controversial issues; the group famously touched upon HIV/AIDS and the illegal drug trade in "Waterfalls." "We're not trying to be controversial, but certain subjects just are." Recording for their final album is slated to begin early February.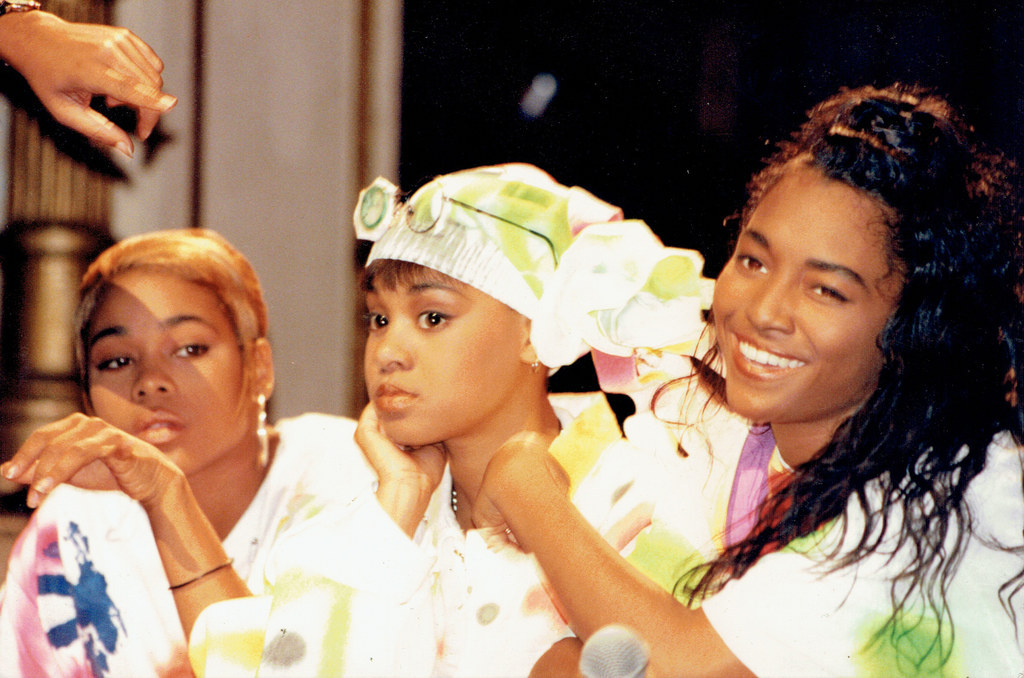 TLC's Kickstarter campaign is still going until Thursday, Feb. 19, leaving superfans plenty of time to get involved.
For those who don't have thousands of dollars lying around, a $5 pledge gets you exclusive behind-the-scenes updates via Kickstarter. In addition, you'll have the chance to vote for the TLC song you want to hear remixed on their final album. Not exactly a hair-braiding, gossip-and-wine-with-Chilli sleepover, but it'll help everyone get their real reward: a new TLC album.