50 Surprising Facts In Black Music History
James Brown's dance moves don't mean what you think they mean. 1. Prince reportedly sent Weird Al Yankovic a telegram back in 1986, commanding the comedian to avoid eye contact with him during the entirety of the American Music Awards show.
2. Though little was known about eating disorders in his heyday, Louis Armstrong showed signs of bulimia. He binged and purged with the help of laxatives; he was often pictured with his laxative of choice, Swiss Kriss, and recommended it to his friends with the catchphrase "Satch says: Leave it all behind ya!"
3. As a teen, Gil Scott-Heron wrote a number of short detective stories in the vein of Agatha Christie.
4. Snoop Dogg reportedly sold weed to Cameron Diaz back when the two attended Long Beach Polytechnic High School.
5. Lil Wayne's debut album The Block Is Hot, released when the rapper was only 17 years old, is nearly profanity-free because of his mother's wishes.
6. Nas almost had Jesus in a headlock on the cover for his 1994 album Illmatic.
7. B.B. King named every guitar he owned Lucille after an incident at one of his performances. Two men had a physical altercation over a woman named Lucille; during the scuffle, they knocked over a barrel of kerosene that heated the venue and subsequently set the venue on fire. All persons inside were evacuated, but King ran back into the burning building to rescue his $30 Gibson guitar. The guitar thus became known as Lucille, as a reminder to King never to run into burning buildings or fight over women. 8. At the height of McCarthyism in the '50s, Lena Horne was blacklisted as a Communist over her participation in the Civil Rights Movement and her friendships with fellow activists Paul Robeson and W.E.B. DuBois.
9. Getting fired from Office Depot inspired Janelle Monae to write "Letting Go," the song that would reach the ears of OutKast's Big Boi and launch her career.
10. When a drunken emcee announced The Sledge Sisters as "Sister Sledge" on stage, the quartet rolled with it and went on to use the error professionally.
11. James Brown's famous dance moves were coded directions for his stage band; every hand movement meant Brown had noticed a bum note or had seen a pair of unshined shoes.
12. Jimi Hendrix often switched up the frequently misheard lyrics to "Purple Haze" in his live performances; he swapped out "kiss the sky" for "fuck the sky" during a Seattle rainstorm, and for "kiss this guy" during another performance as he pointed to drummer Mitch Mitchell.
13. Using a modified board with elevated squares, Ray Charles frequently played chess with friends and band members. In 2002, Charles faced off against (and lost to) chess grandmaster Larry Evans.
14. Chuck Berry supplemented his musician's income by working as a trained beautician.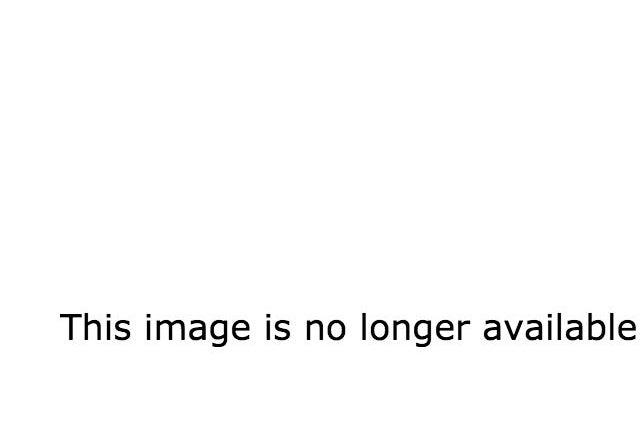 15. Billie Holiday was inspired to write "God Bless the Child" after she and her mother had an argument over money.
16. Marvin Gaye once shaved his head in protest of boxer Rubin "Hurricane" Carter's wrongful murder conviction.
17. In The Last Days of Left Eye, Lisa "Left Eye" Lopes of TLC voiced her objection to the glorification of revenge-cheating in the group's hit single "Creep." Left Eye threatened to wear pieces of black tape over her mouth during the filming of the music video, but she let her resentment creep away.
18. Stevie Wonder led the campaign to have Dr. Martin Luther King Jr.'s birthday designated as a national holiday.
19. Mary J. Blige's debut album title What's the 411? was a shout-out to her former job as a directory assistance operator.
20. Despite his lyrics to "In Da Club" and "P.I.M.P.," 50 Cent abstains from alcohol and drugs, citing a "bad experience" with alcohol and an outsider's view of what drugs can do to a person.
21. Remember that video of a fresh-faced Nicki Minaj acting out a monologue? Before her rap career blew up, Nicki Minaj pursued acting and was cast in the off-Broadway play In Case You Forget.
22. Gloria Gaynor won the first and only Grammy for Best Disco Recording with "I Will Survive"; the recording academy discontinued the category after disco fell out of public favor.
23. UPenn graduate John Legend turned down admission offers from Harvard and Georgetown at the tender age of 16.
24. Aretha Franklin's fear of flying kept her from attending her Rock And Roll Hall of Fame induction ceremony.
25. In spite of his fame and wealth, Ludacris drove his '93 Acura Legend for over a decade, racking up over 244,000 miles on the vehicle.
26. Biggie Smalls learned that another rapper had trademarked the name "Biggy Smalls" years earlier, so he changed his moniker to The Notorious B.I.G.
27. When presented with the instrumentals for eventual hits "Are You That Somebody?" and "Try Again," Aaliyah initially didn't like them, but recorded the songs.
28. Ol' Dirty Bastard once saved a 4-year-old girl who was trapped under a car that hit her; Dirty and his friends lifted the car off the girl, who was then rushed to the hospital for her injuries. 29. Smokey Robinson got his stage name from his childhood nickname Smokey Joe, a "cowboy" nickname bestowed upon him by his uncle.
30. Miles Davis performed with his back to the audience; it made it easier for him to give his band signals.
31. Public Enemy's Flavor Flav can play 15 instruments, from French horn to oboe to xylophone.
32. Kanye West was ~internationally famous~ before The College Dropout hit store shelves. He lived in China for a year as a child — his mother Donda was a visiting professor.
33. Willie Mae "Big Mama" Thornton recorded "Hound Dog" and "Ball 'n Chain" long before Elvis or Janis Joplin did.
34. Frank Ocean credited his Bernese mountain dog Everest as the executive producer of his critically acclaimed album Channel Orange.
35. Missy Elliott accidentally filmed "Work It" while drunk; director Dave Meyers forgot to replace the wine glass in the restaurant scene with water. After the shot had been filmed seven times, Missy was thoroughly inebriated. 36. As a student at the Baltimore School of Arts, Tupac Shakur took ballet classes.
37. Jazz legends Ella Fitzgerald, Dizzy Gillespie, and Illinois Jacquet were all arrested for gambling in a racially motivated sting set up by the vice squad of Houston's police department.
38. Salt-N-Pepa's "Push It" began as a joke. Producer Hurby Azor came up with the synth line: Salt-N-Pepa's Cheryl James and Sandra Denton found it "corny" and added the now iconic "Ooh, baby, baby" to mock it.
39. Michael Jackson's groundbreaking music video for "Billie Jean" was the first music video by a black artist to appear on MTV.
40. Janet Jackson initially balked at the idea of collaborating with brother Michael, citing a desire for her own fame separate from the Jackson name, but eventually caved in. Thankfully she changed her mind; the siblings went on to give us "Scream."
41. Dizzy Gillespie's signature cheek pouches, caused by his blowing techniques, are now considered a medical condition.
42. Beyoncé, who is now recognized as a style icon for her red carpet looks, was a staunch tomboy who refused to wear dresses as a child.
43. As a high school sophomore, Lauryn Hill appeared on daytime soap As the World Turns as Kira, a troubled teen.
44. Erykah Badu was fined $500 and charged with a misdemeanor for public nudity during the filming of her music video for "Window Seat." Badu intended her nudity to be a statement of liberation against groupthink.
45. At the height of its popularity, Chubby Checker's "The Twist" was explicitly forbidden in New York City Catholic schools because of the song's "un-Christian" nature.
46. Mariah Carey's high school nickname was "Mirage," thanks to her many absences.
47. Nat King Cole was the first black American to have his own television show. The Nat King Cole Show ran without national sponsors on a network-supported basis, and was eventually done in by a lack of financial support.
48. Contrary to popular belief, Jay Z's stage name does not come from the J and Z lines that run by his childhood home in Brooklyn's Marcy Projects. Jay Z had been known as Jazzy, but he adopted his current moniker after Jazzy became too "glittery."
49. The phone number in Alicia Keys' "Diary" was her old phone number, which led to a number of headaches for Georgia resident J.D. Turner, who had Keys' old number (albeit a different area code.)
50. Whitney Houston nearly became a member of the Huxtable clan. She auditioned for the role of Sondra Huxtable, the eldest daughter on The Cosby Show, but lost the role to Sabrina LeBeauf.