If you've ever dabbled in buying or selling something on an app, I don't have to tell you the total mayhem that takes place there.
Yes, people sell strange things: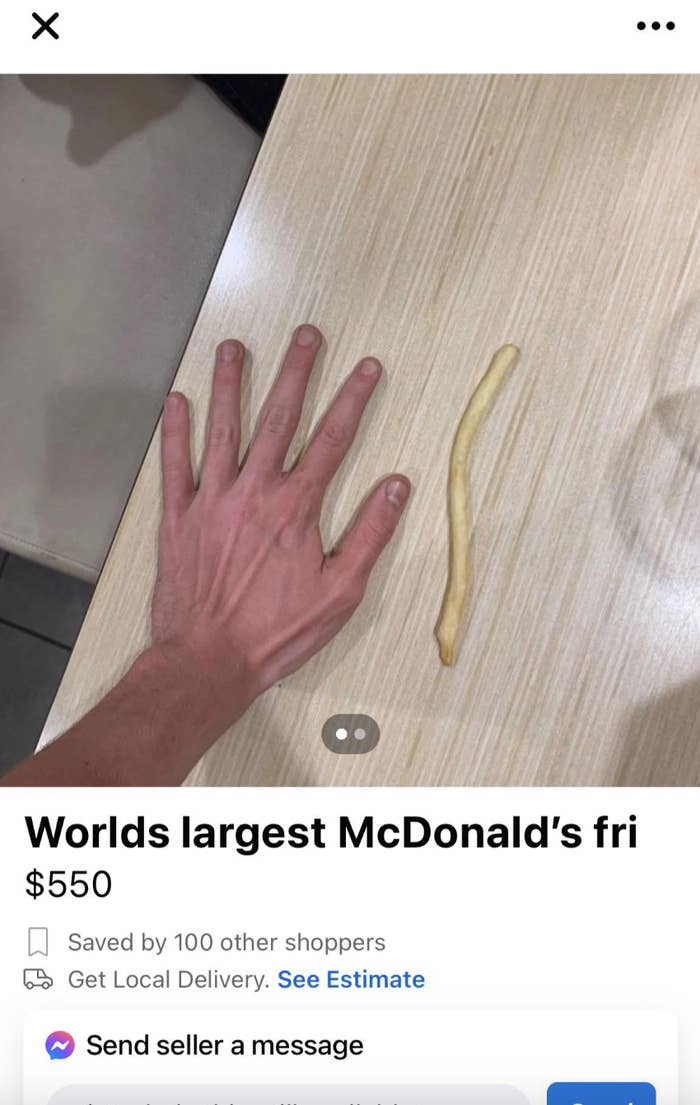 But A LOT of the absurdity comes from simply having to message other buyers and sellers. Here are just 26 of these interactions:
1.
This overreaction: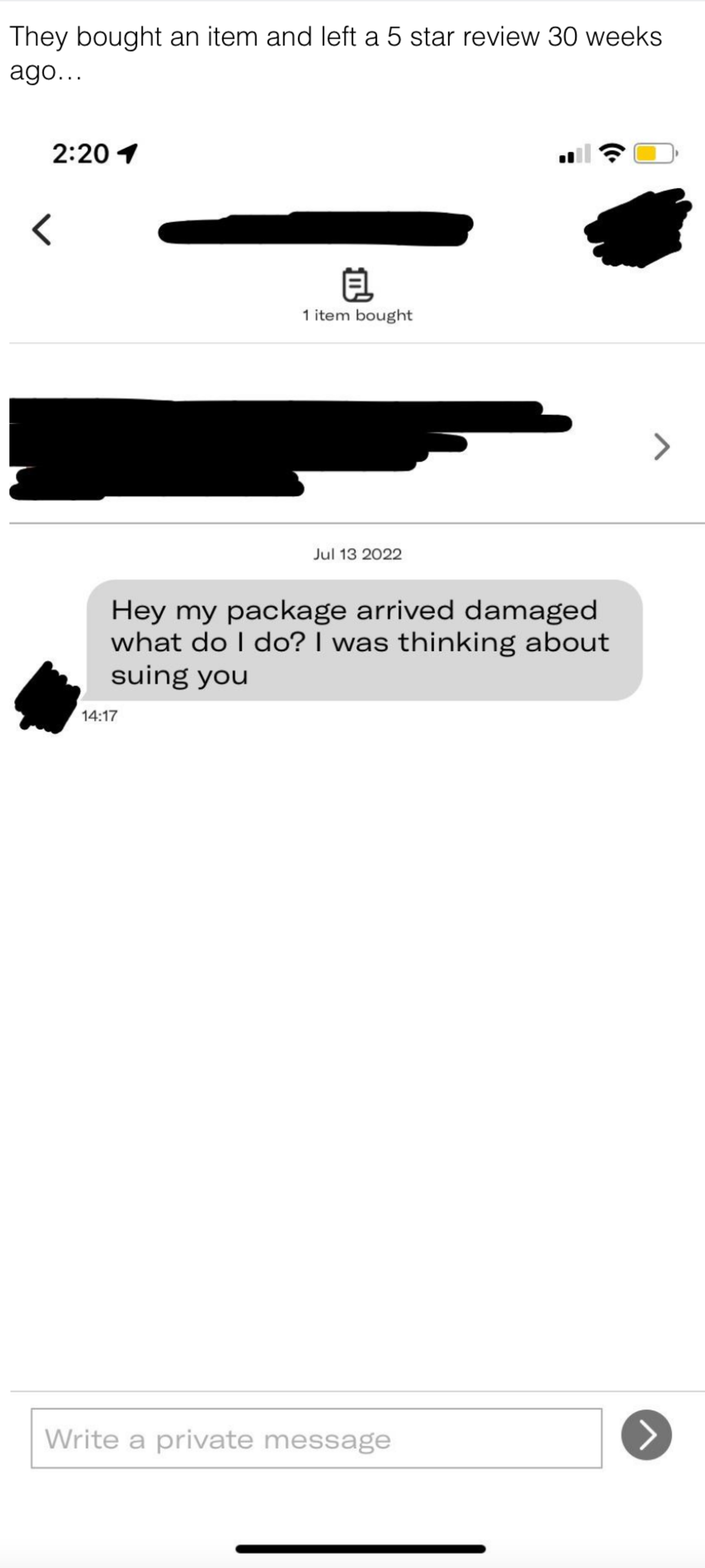 2.
This perceived overreaction: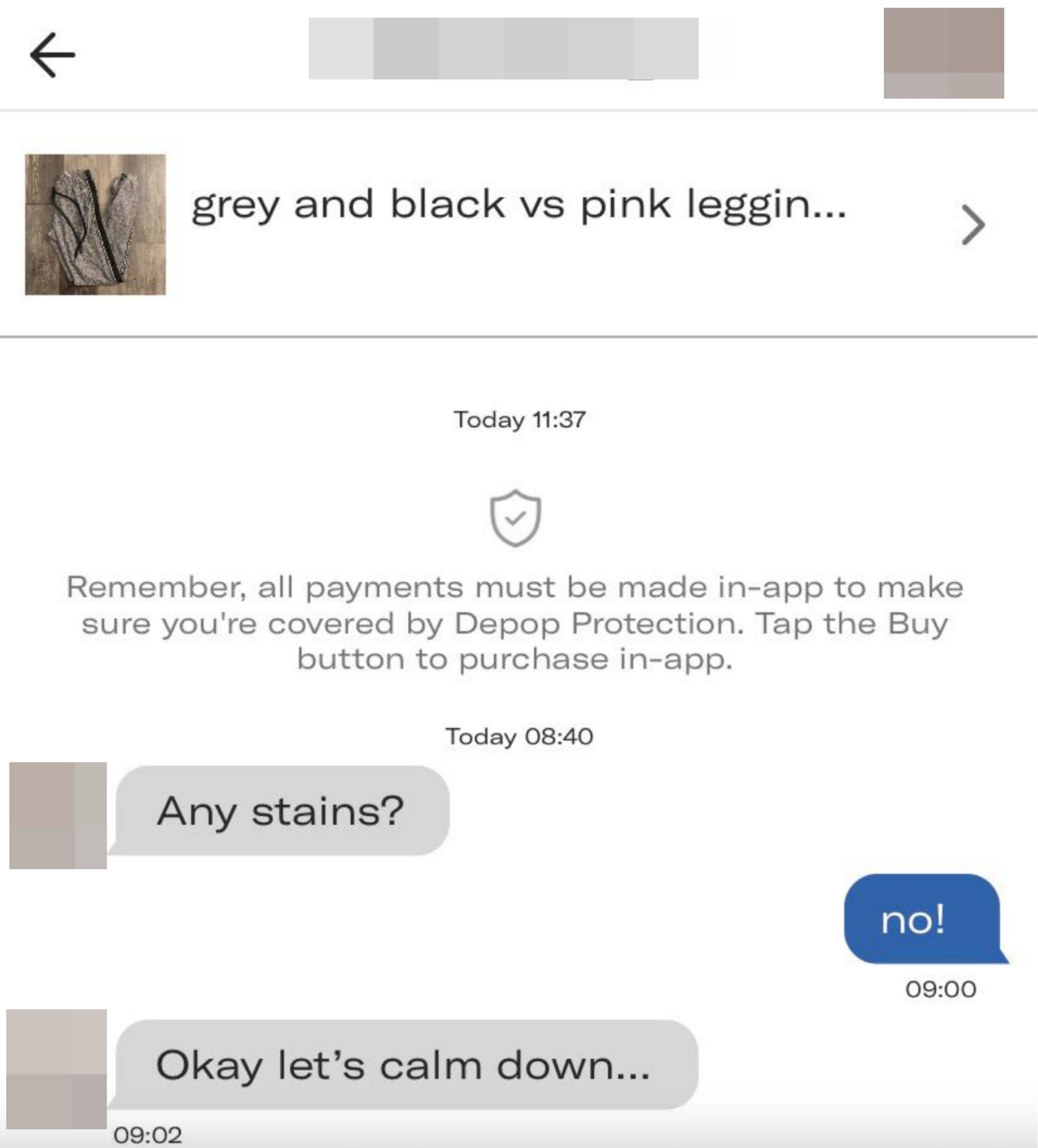 3.
This mid-convo forgetfulness: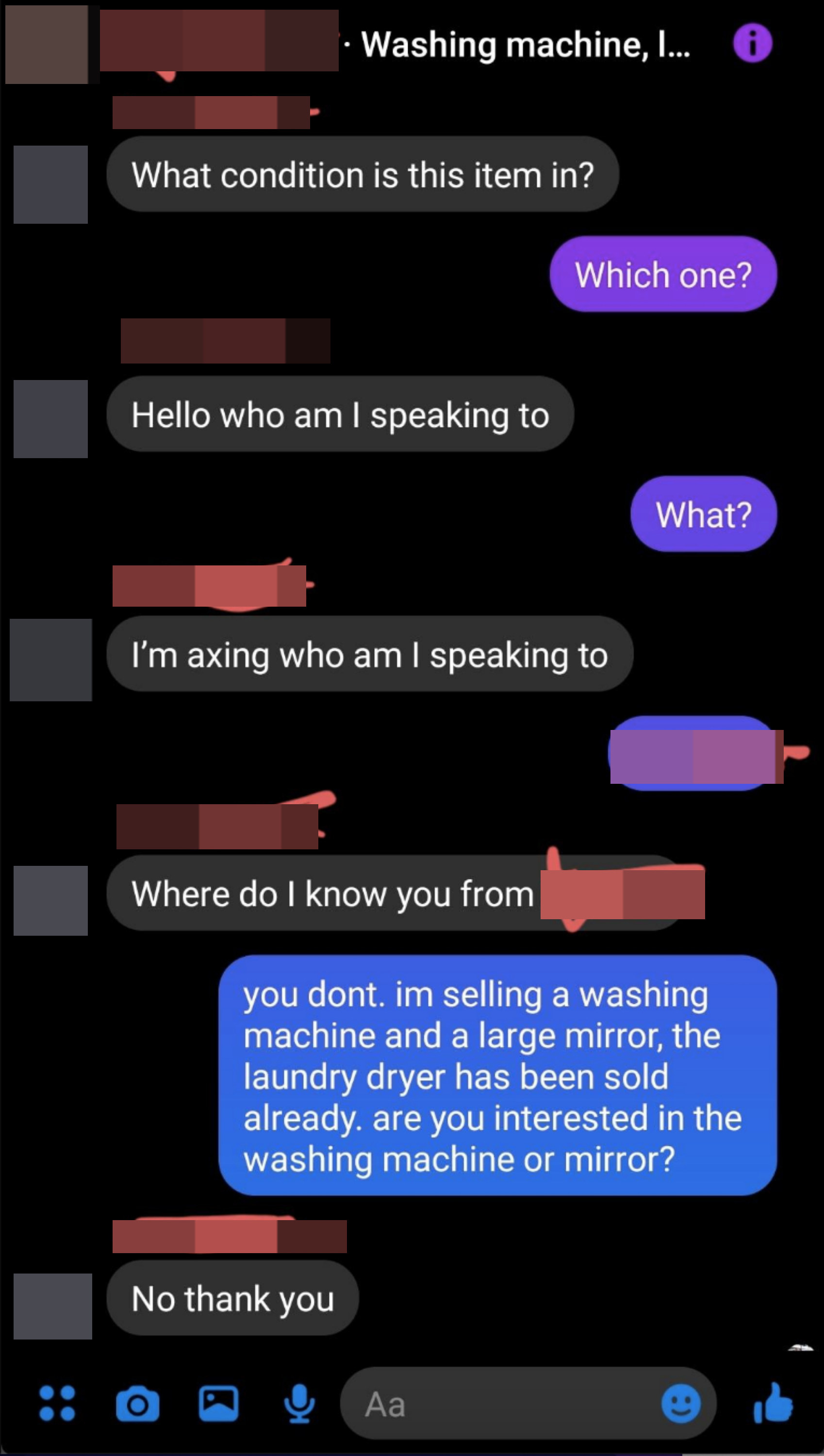 4.
This 100% even trade: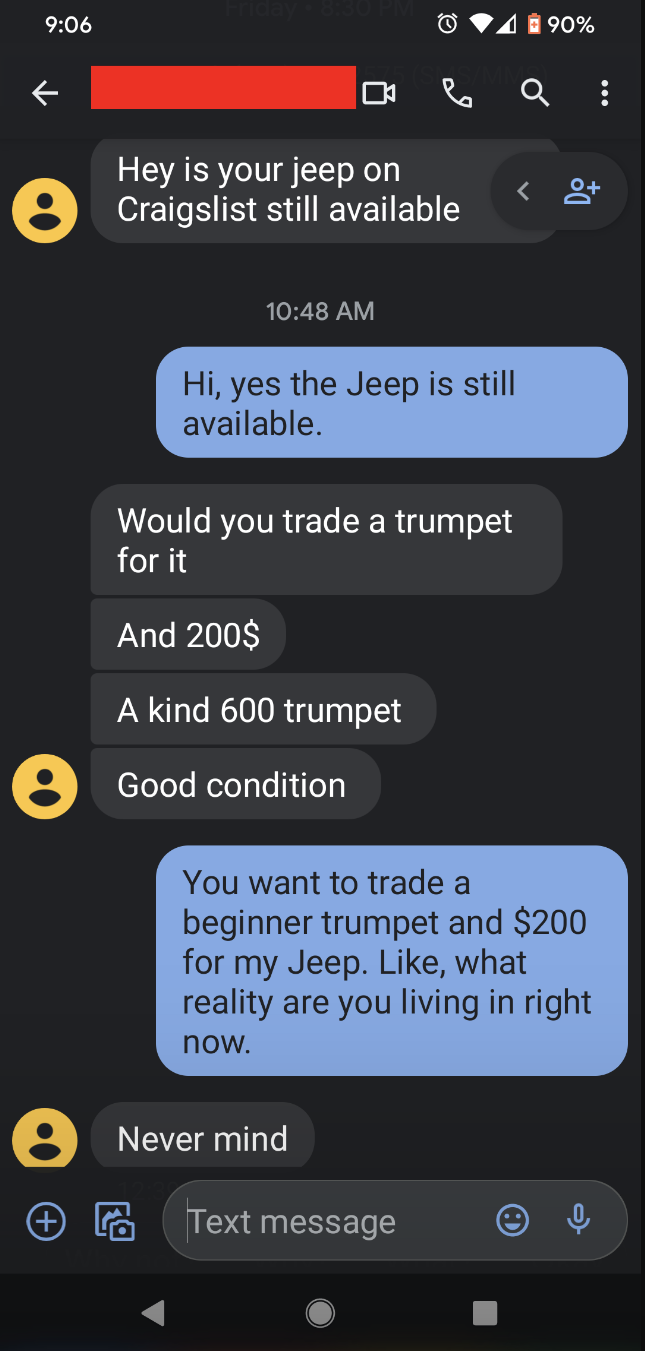 5.
This perfect response to a low offer: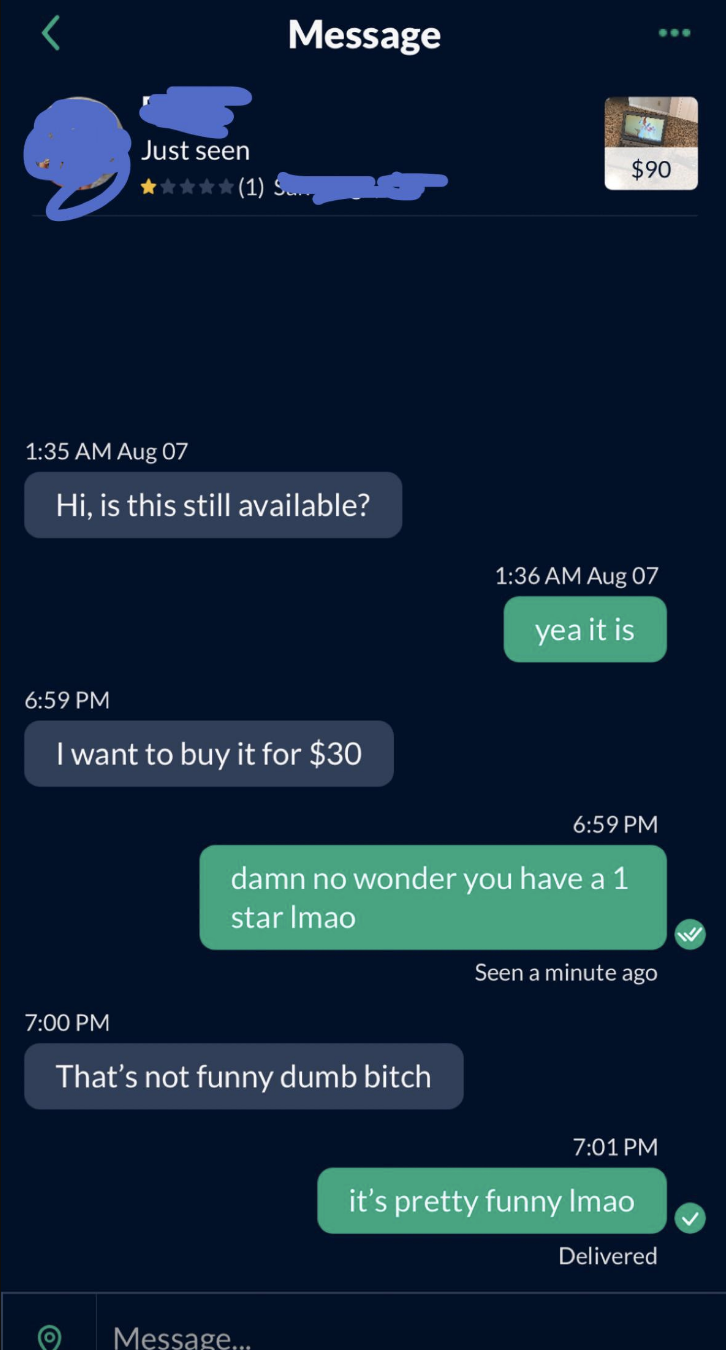 6.
This stealthy move: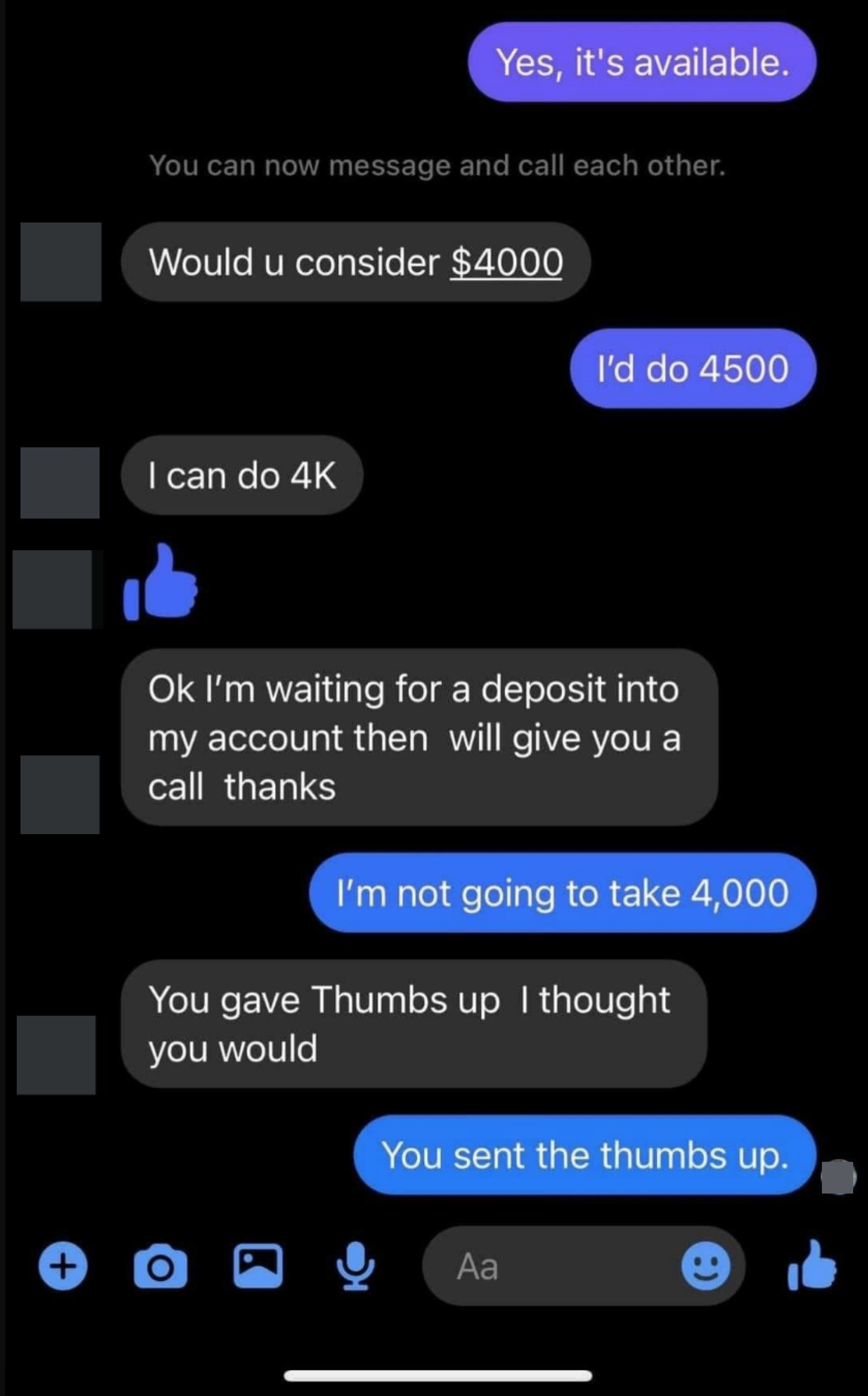 7.
This kind of comforting misunderstanding: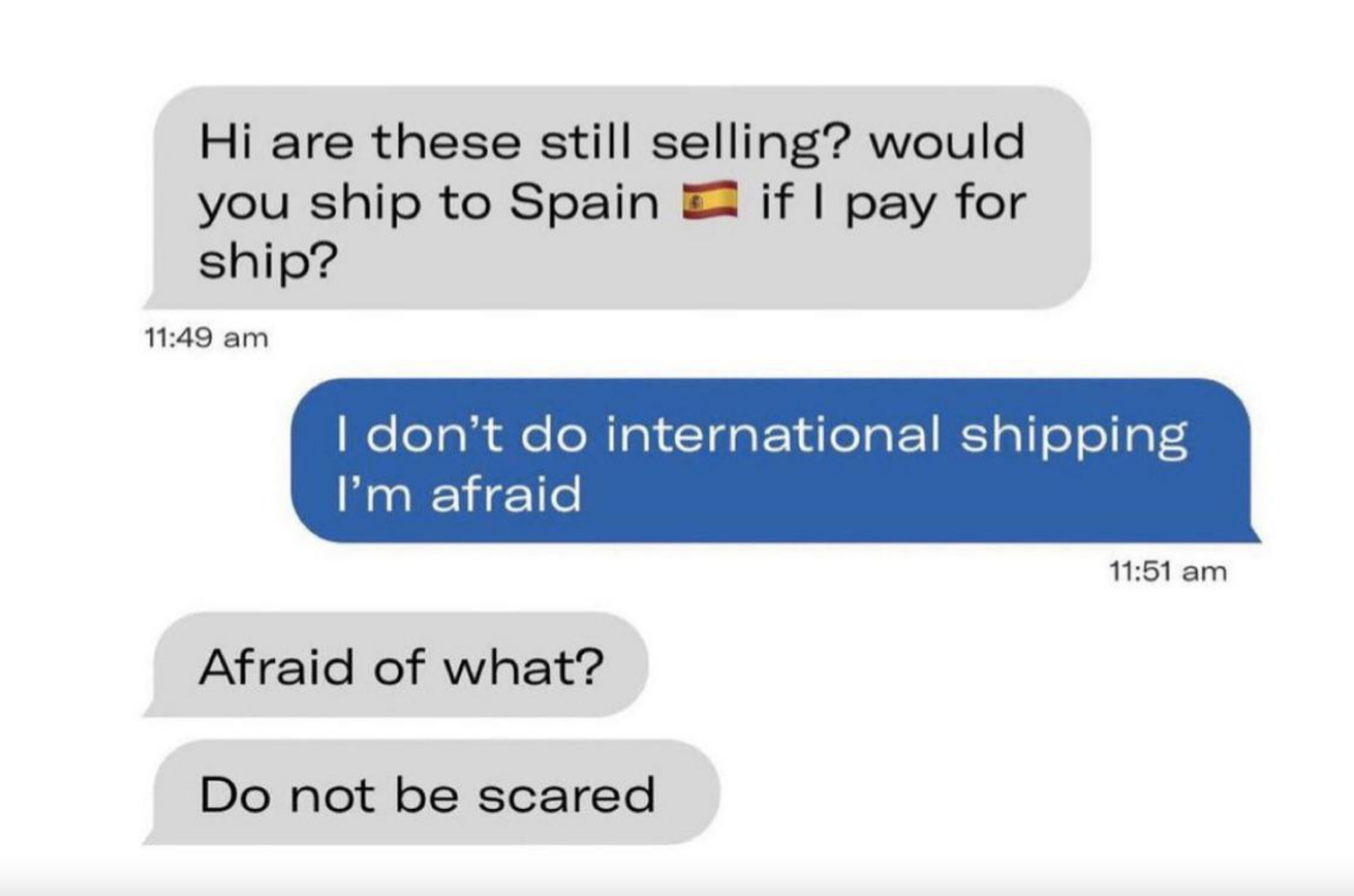 8.
This (actually pretty reasonable) clapback: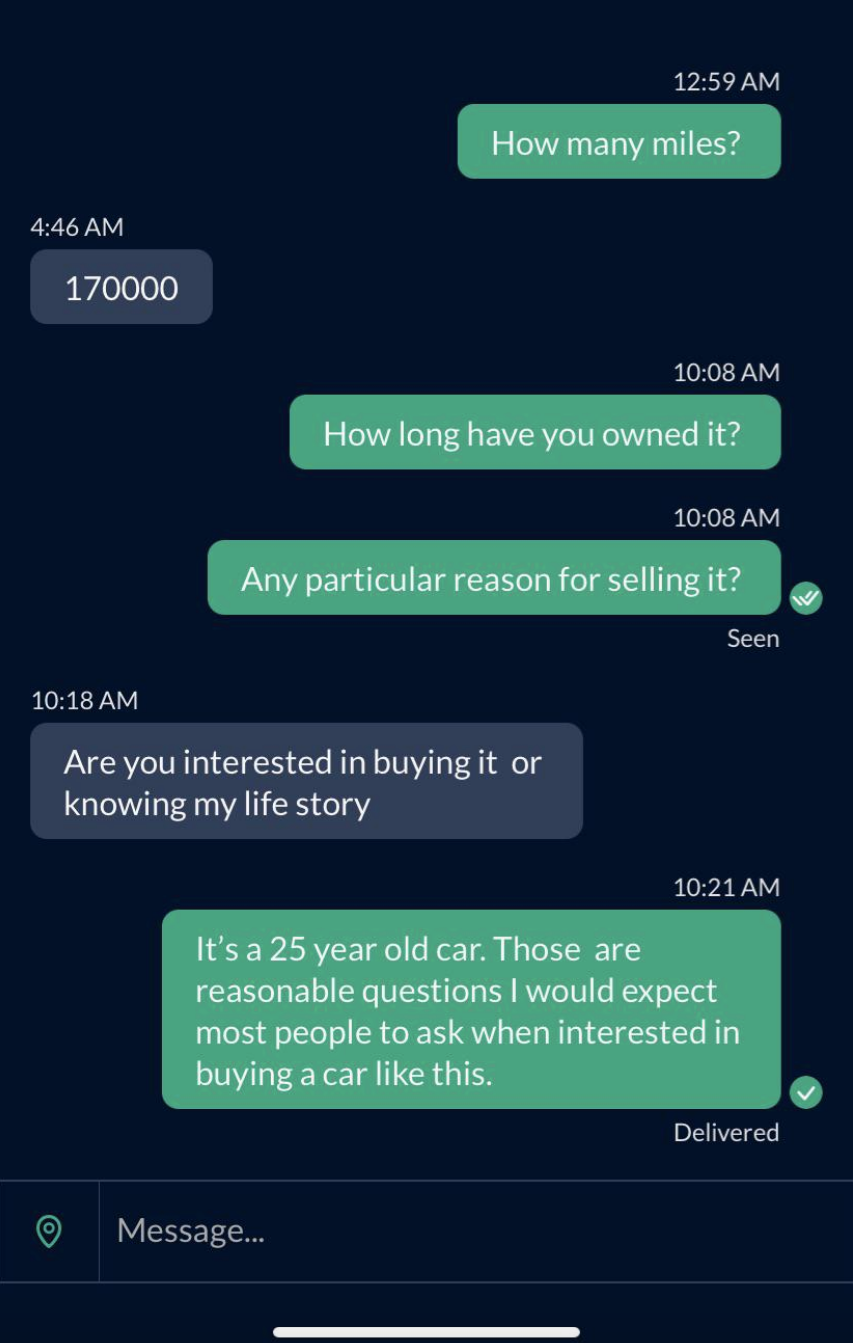 9.
This kind of clever but extremely violent threat: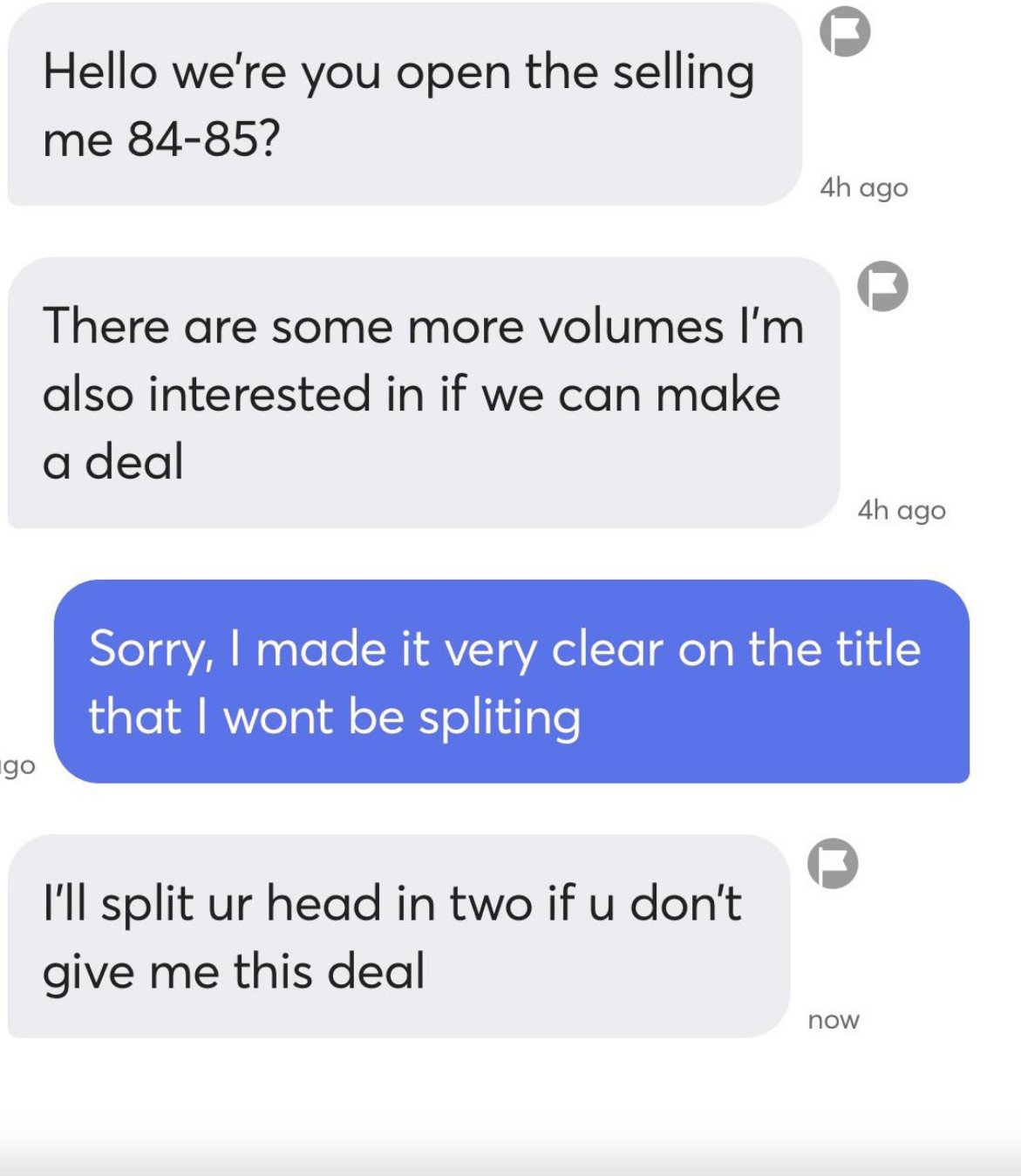 10.
This skepticism turned into negotiation: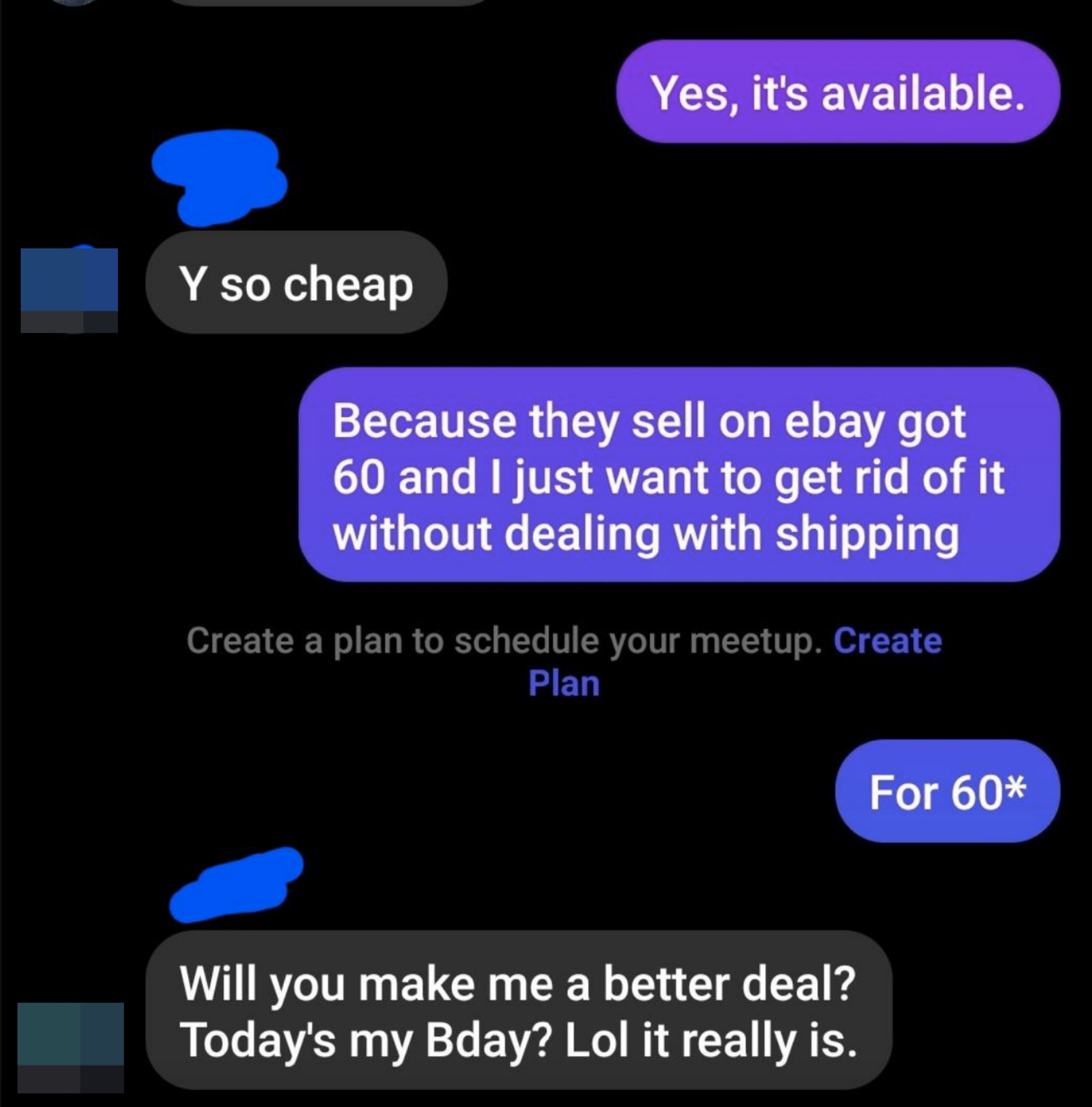 11.
This desperation: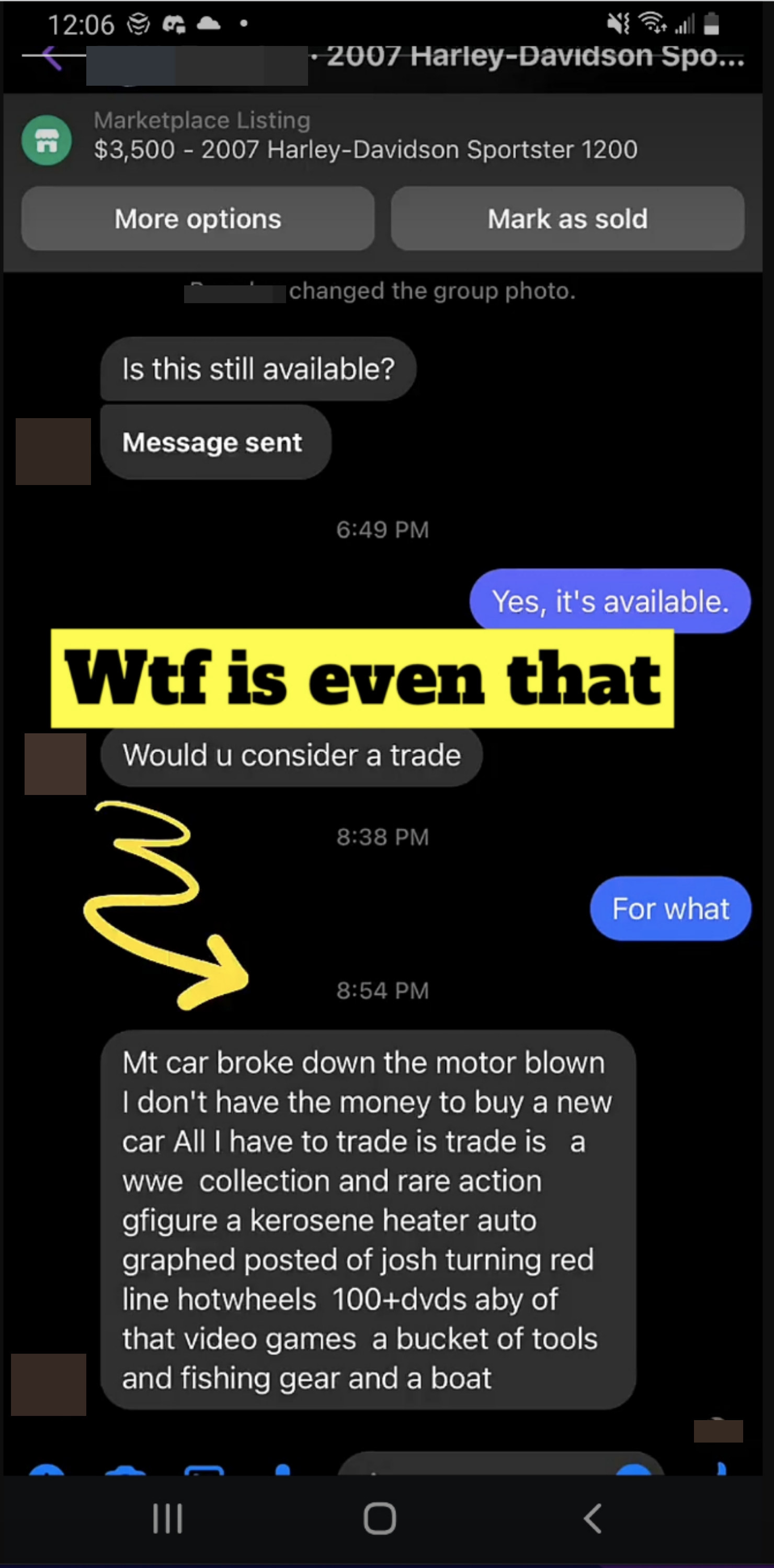 12.
This sudden hotheadedness: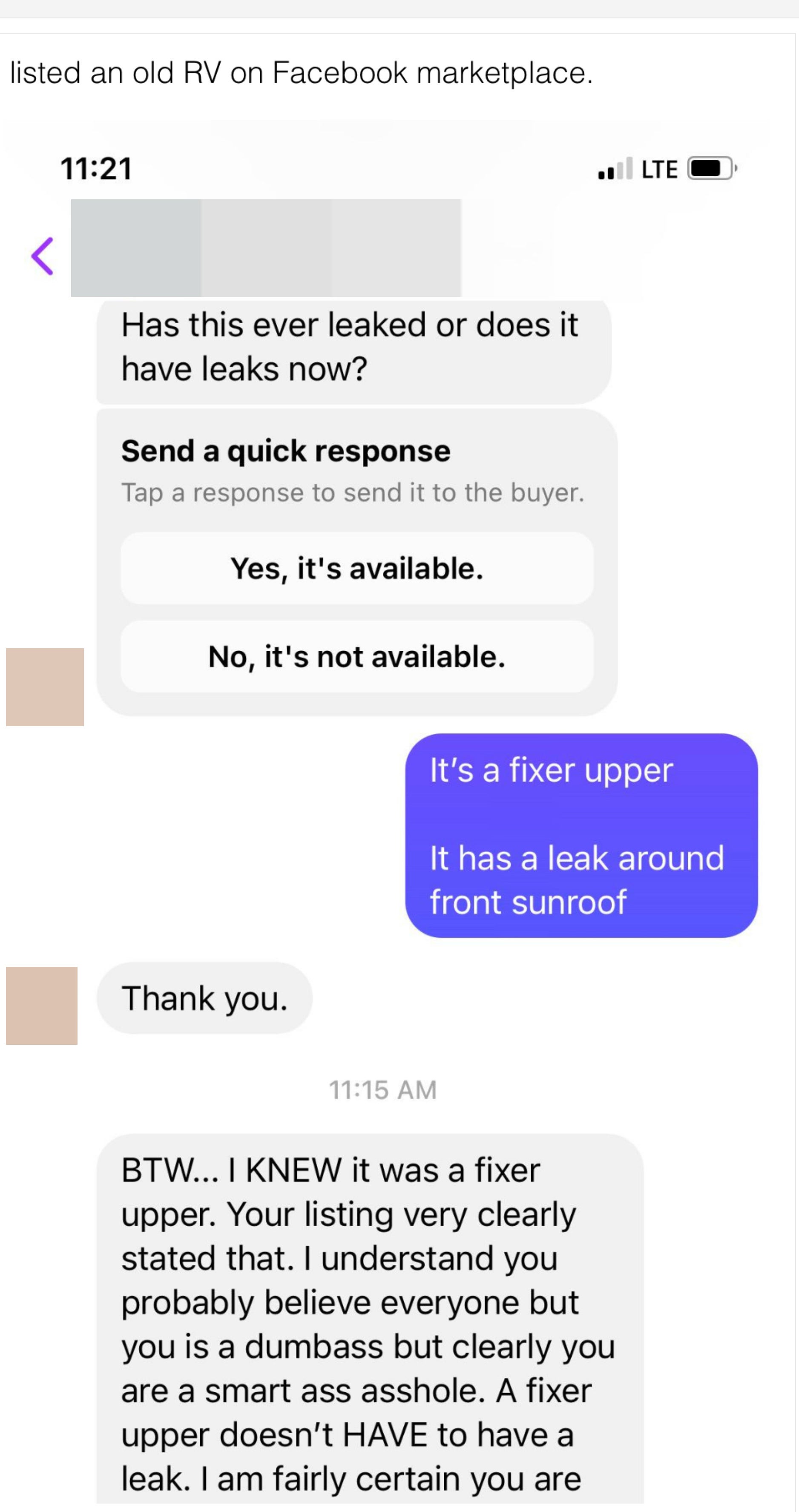 13.
This surprisingly G-rated name-calling: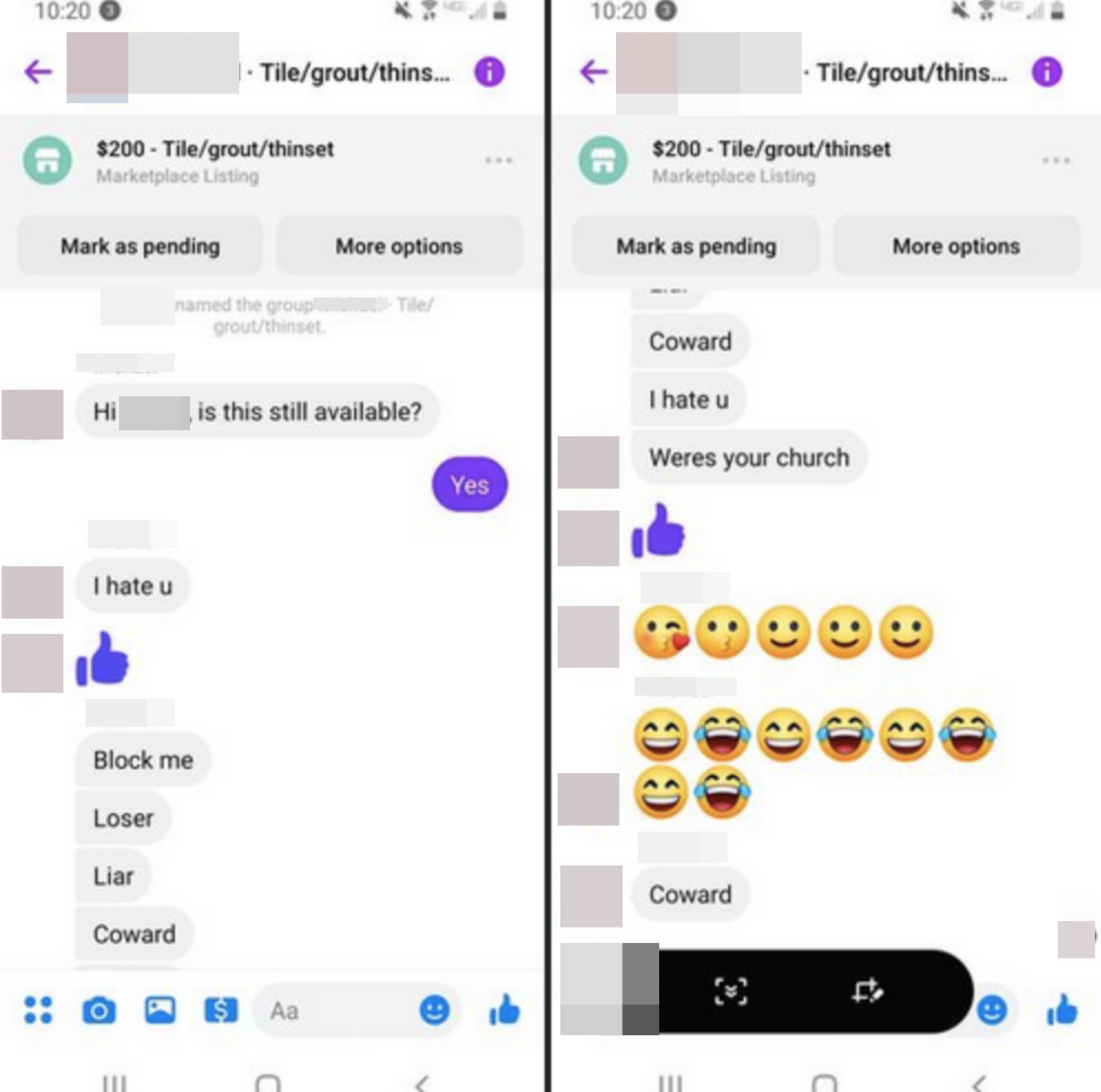 14.
This low-effort scam attempt: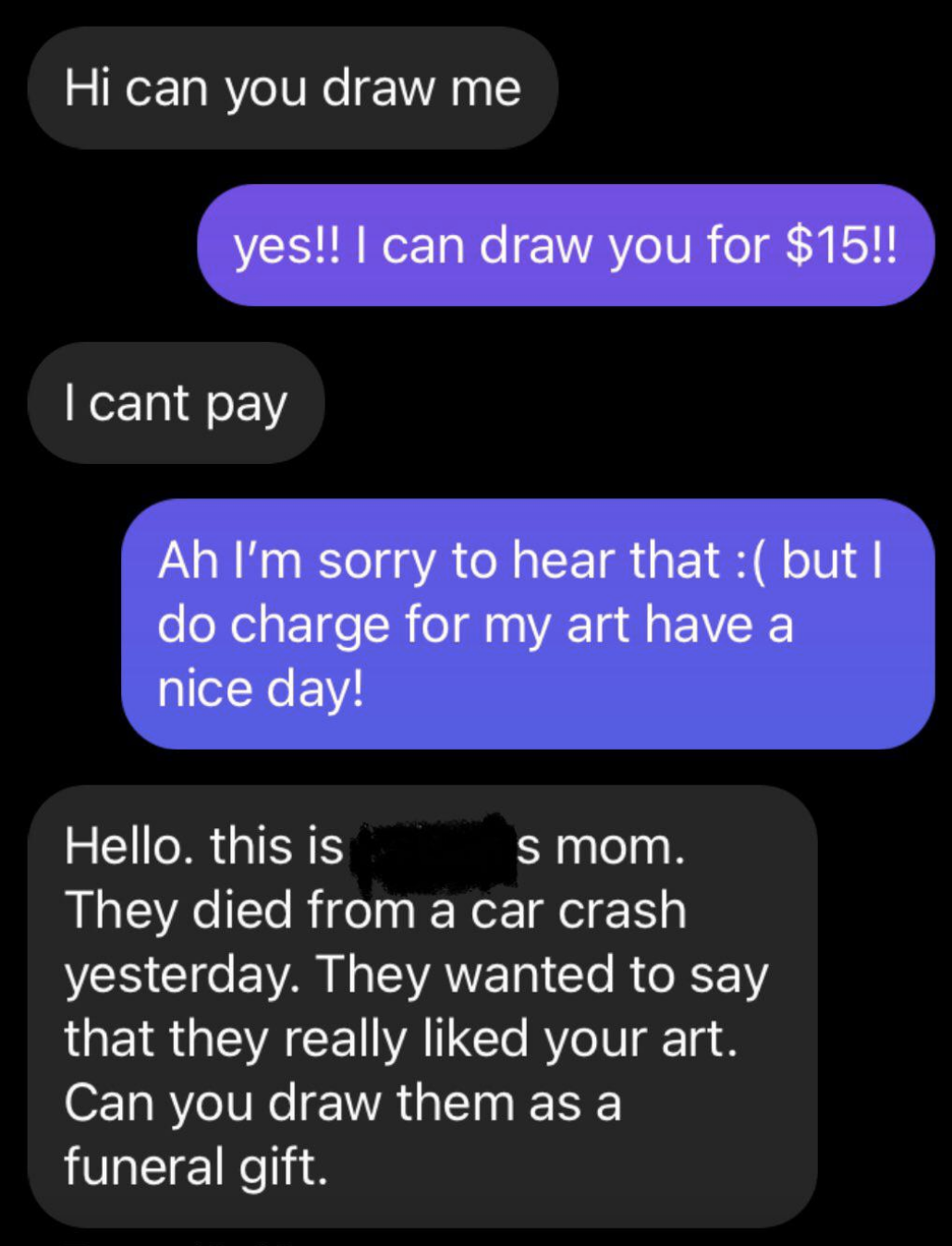 15.
This simple exchange:
16.
This extreme "I saw it first" mentality: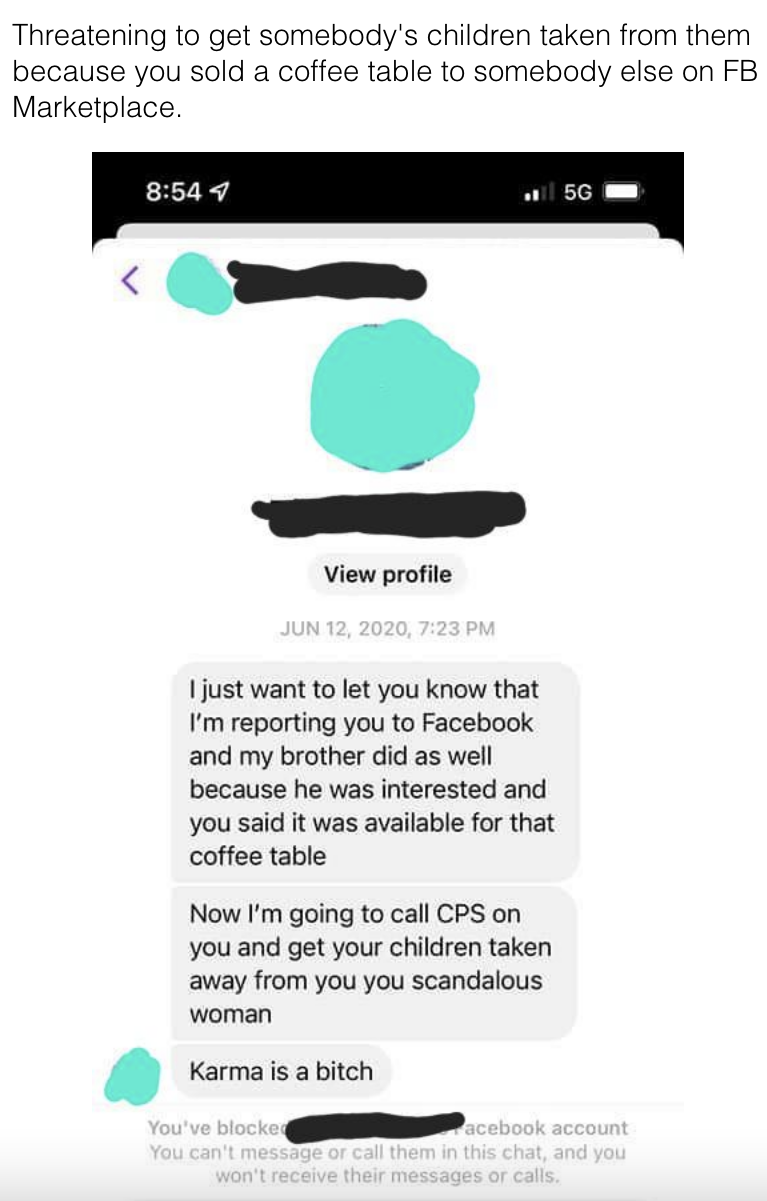 17.
This Squishmallow rant: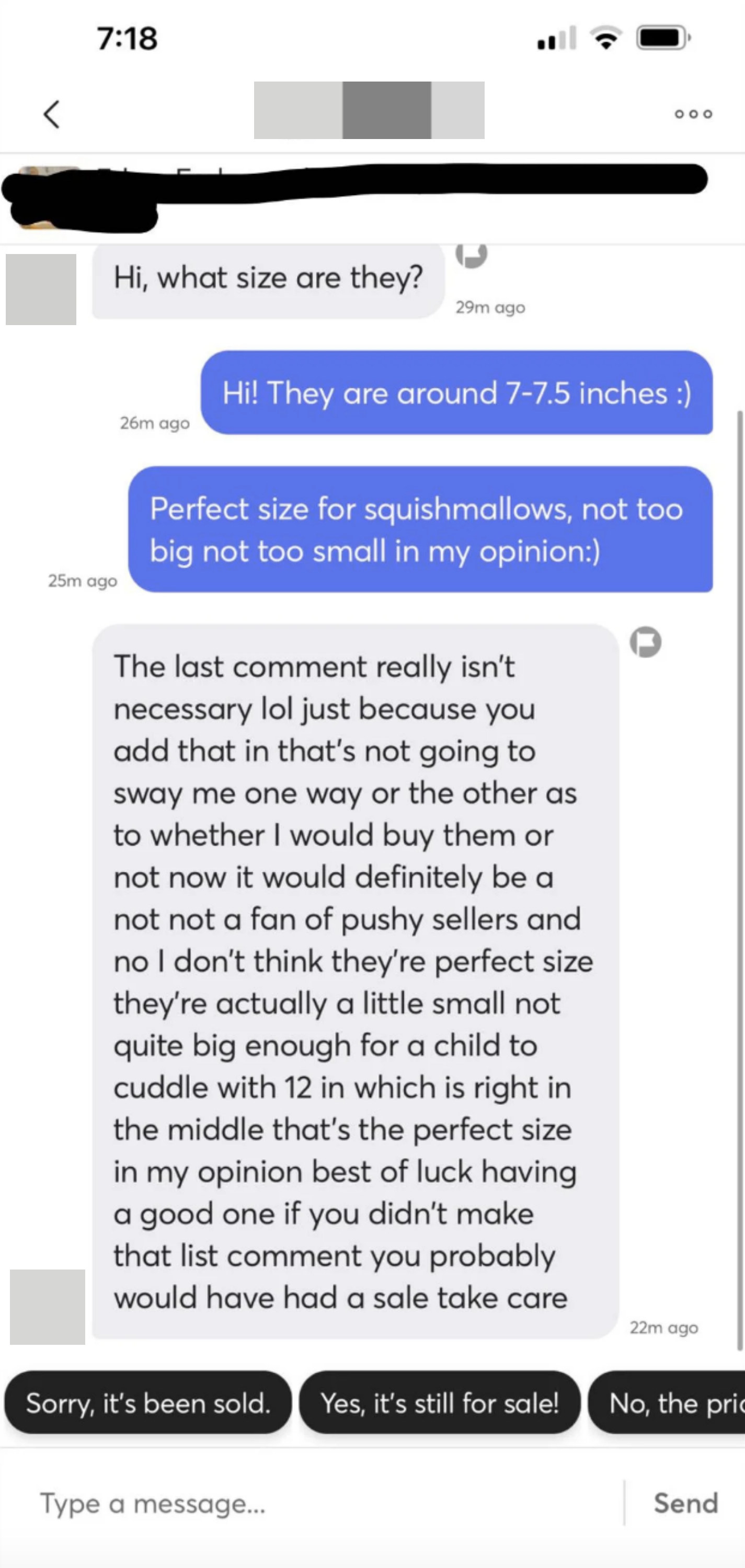 18.
This kind of endearing optimism: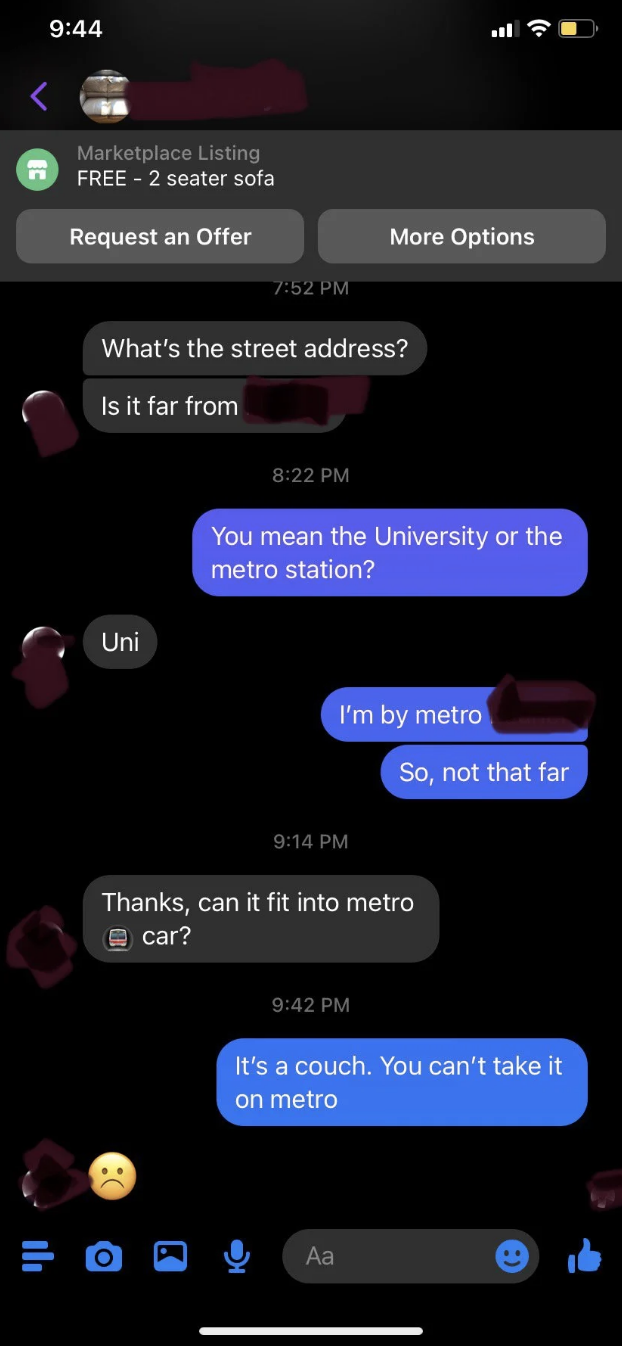 19.
This blunt honesty: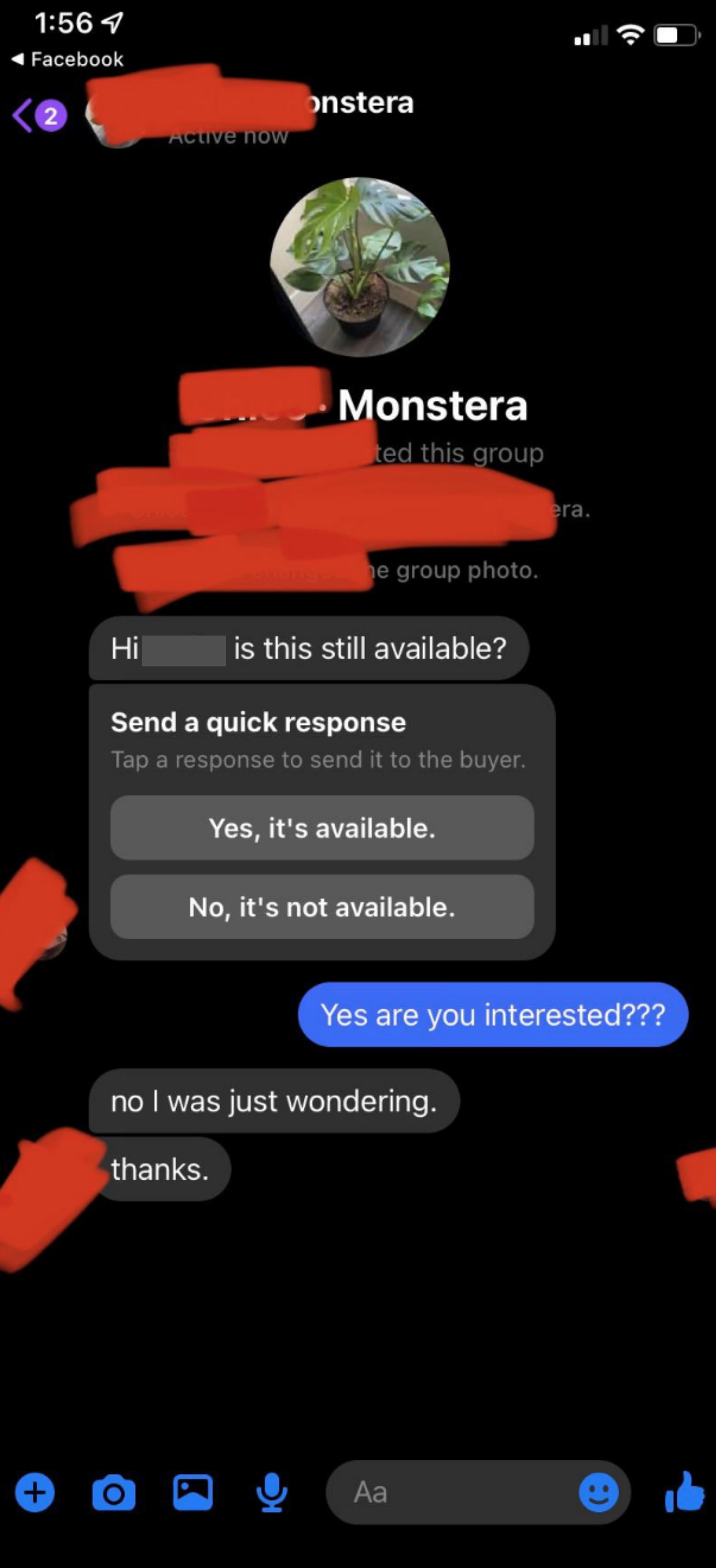 20.
This determination: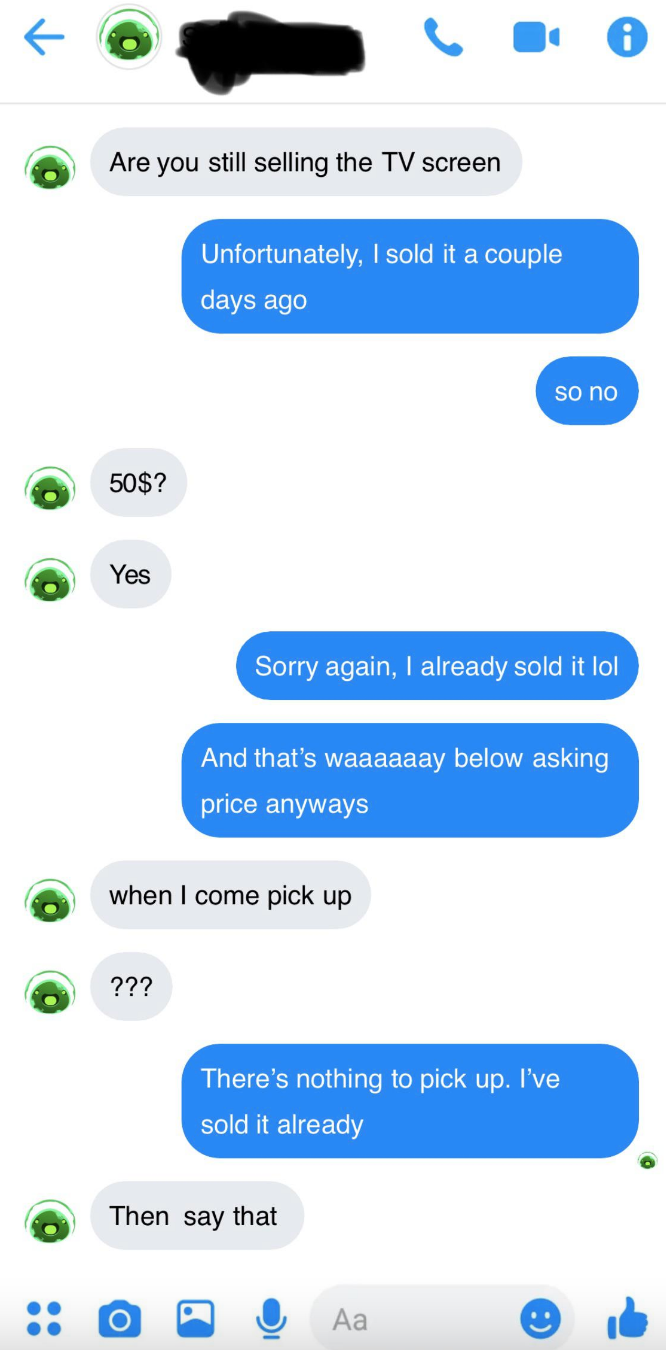 21.
This plea: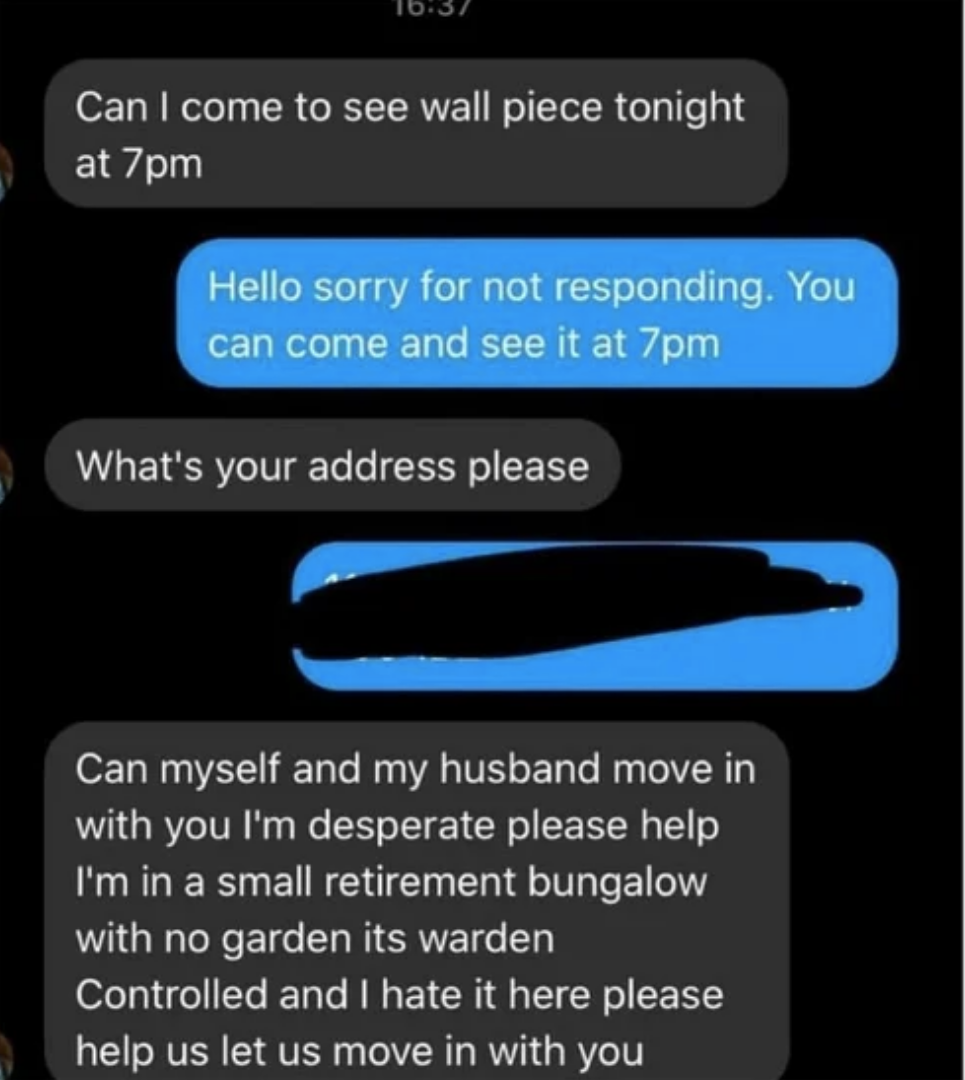 22.
This hypnosis attempt: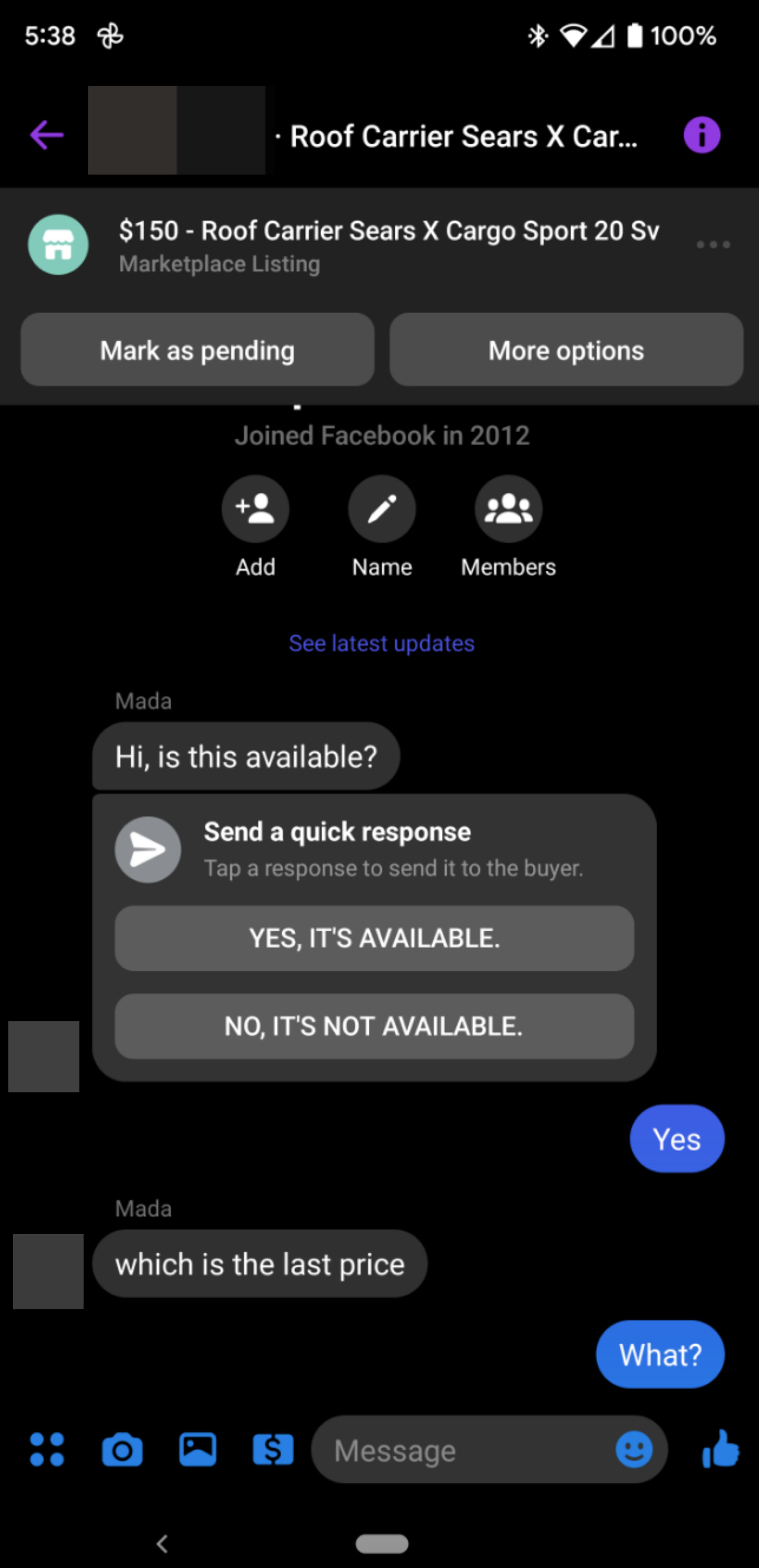 23.
This series of rapid-fire texts that ends in some good old-fashioned blackmail — all because someone took a little too long to rate their purchase: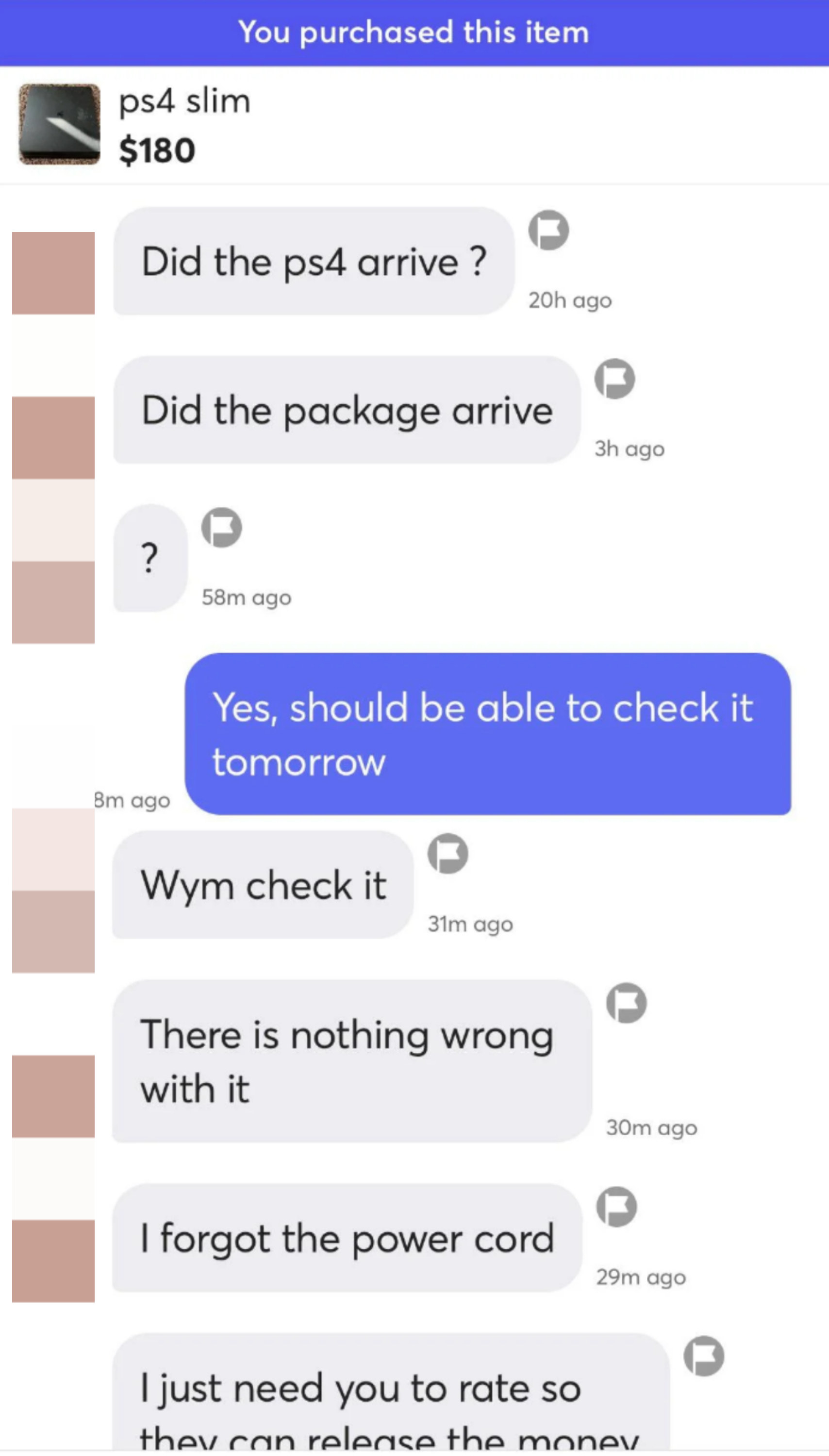 24.
This pretty good deal: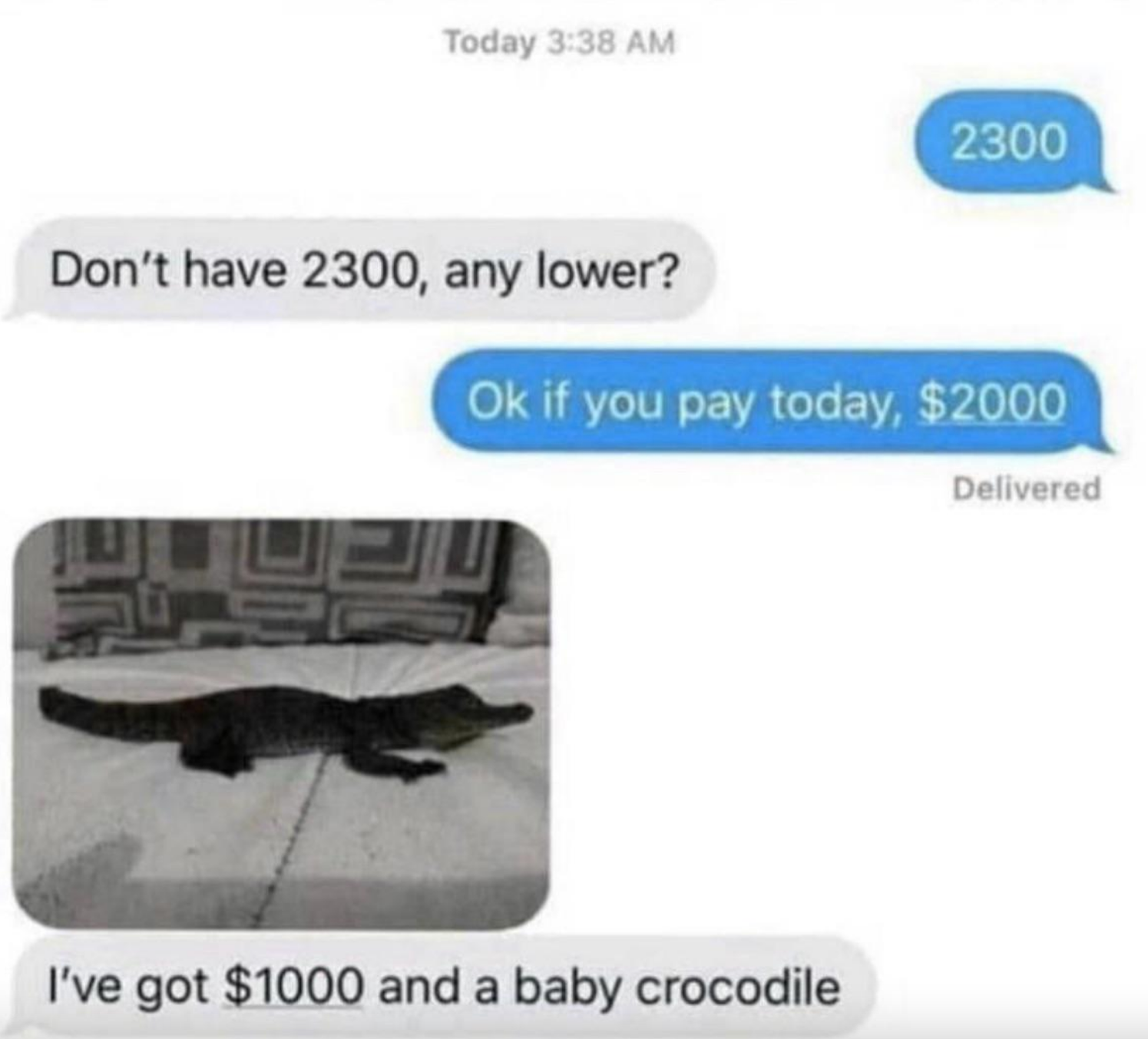 25.
This little mix-up:
26.
And finally, this lovely piece of advice just in time for the holidays: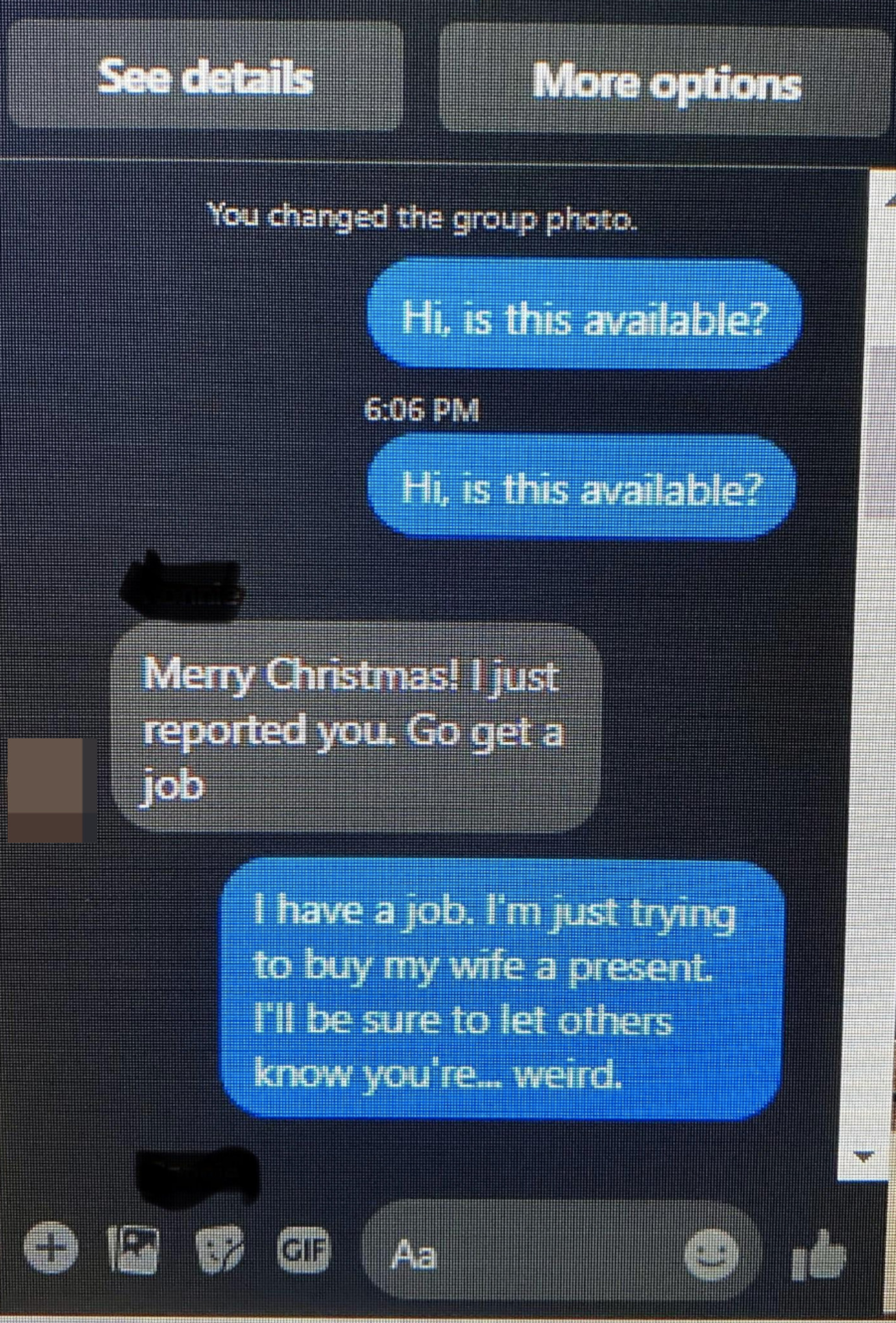 Have you had any frustrating experiences buying or selling online? Let me know in the comments below!