Remember What Not to Wear? You know, the show where an unwitting participant was nominated by a friend or family member, secretly filmed, had every facet of their style (and sometimes their lives) torn apart by hosts Stacy and Clinton, and then was forced to throw out every piece of clothing they owned.
Still not ringing any bells? It also unforgettably showed Stacy sniffing a high heel in the opening credits.
Well, this show was everything to me and convinced me that I, a child, needed to be wearing pencil skirts and structured blazers. But that was almost 20 years ago, so do the outfits that Stacy and Clinton suggested to the participants still hold up?
Not exactly. Here are 13 outfits from What Not to Wear that, to me, are particularly heinous:
1.
This big-ass blue bubble look: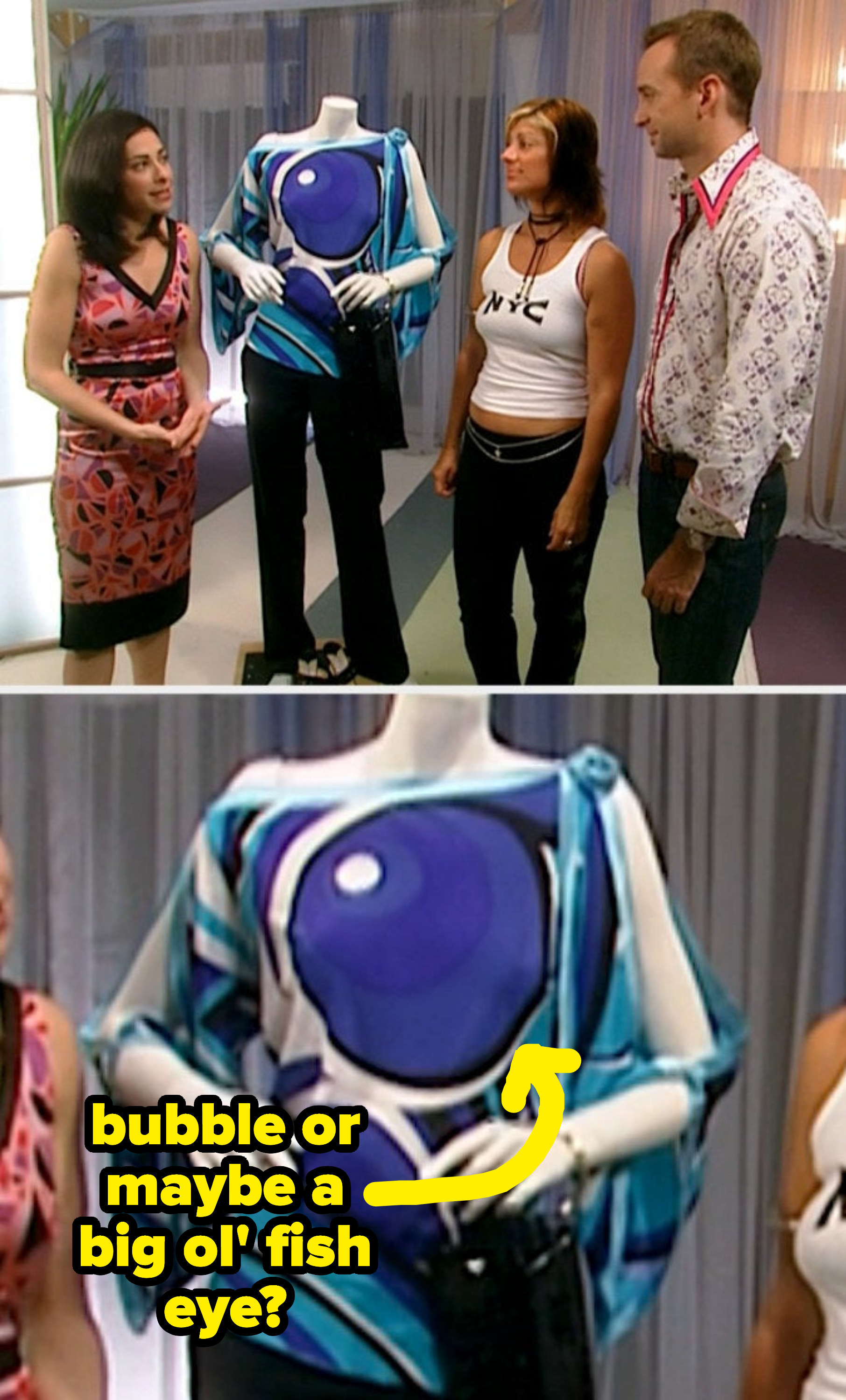 If you disagree with me, just look at how Gina was dressing beforehand: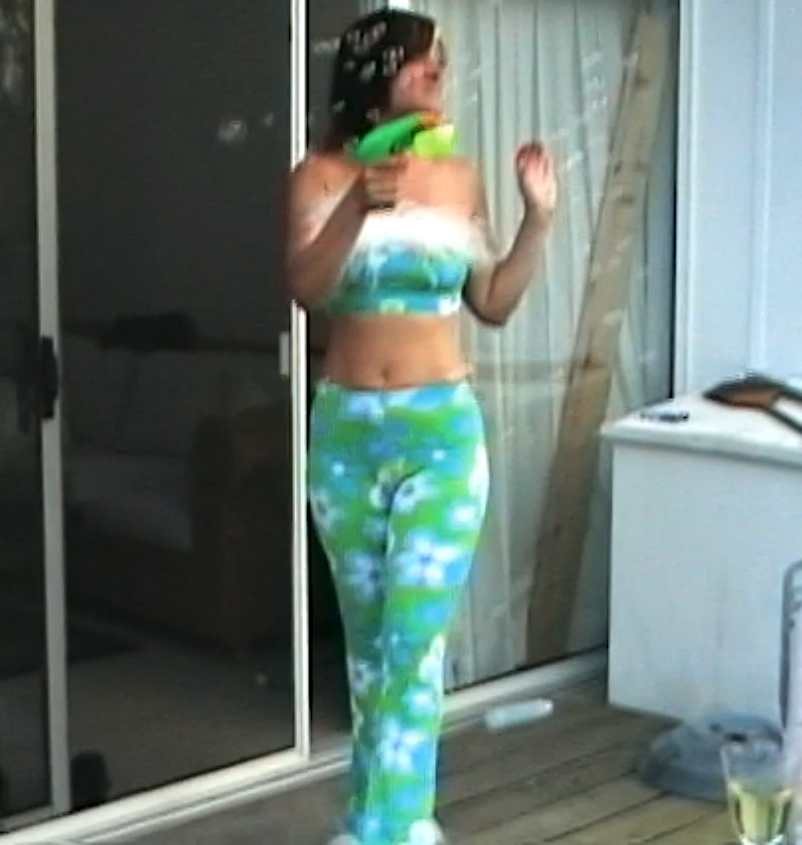 2.
This '00s screensaver look: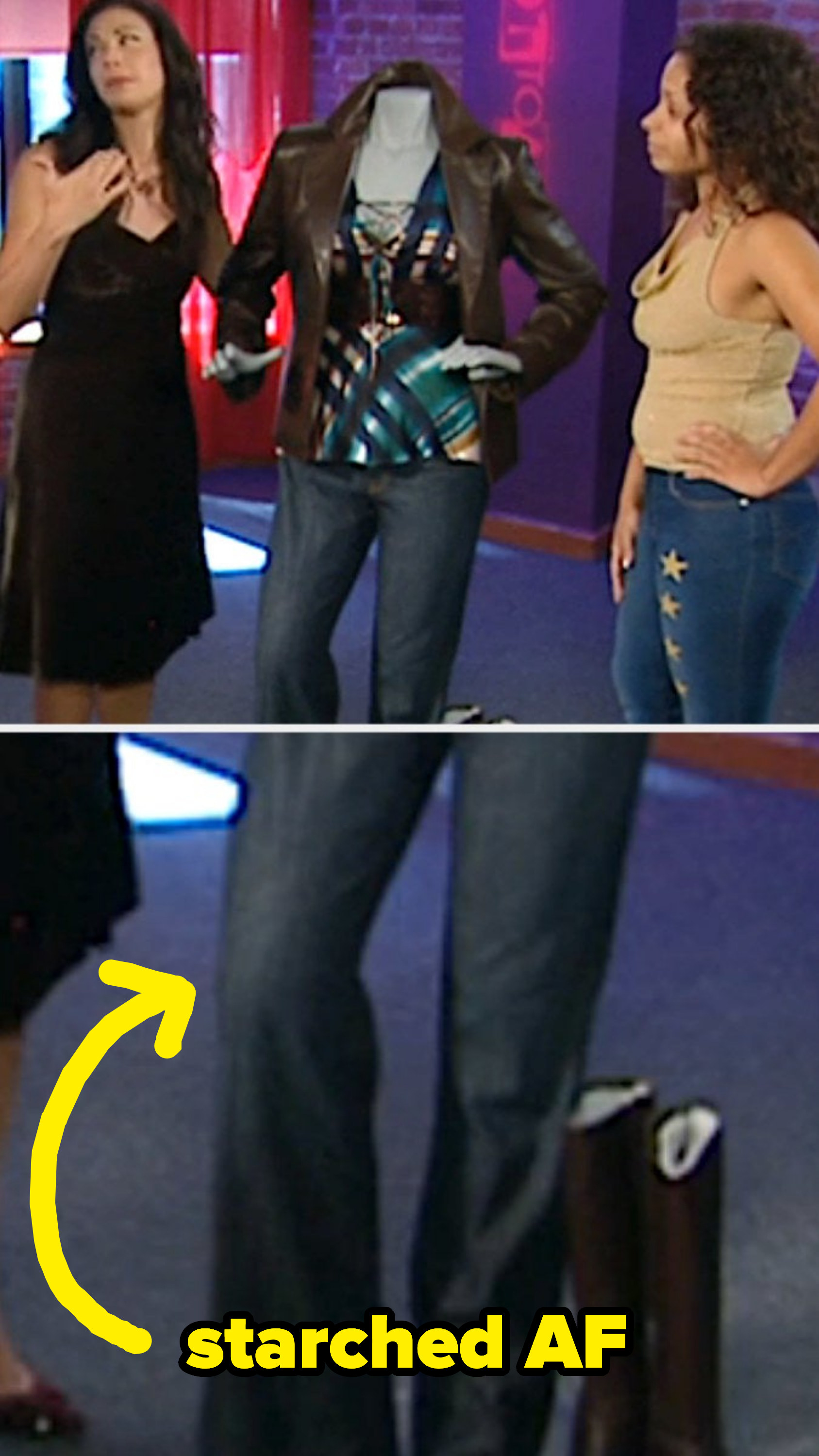 3.
This "parts of a tree" shift dress: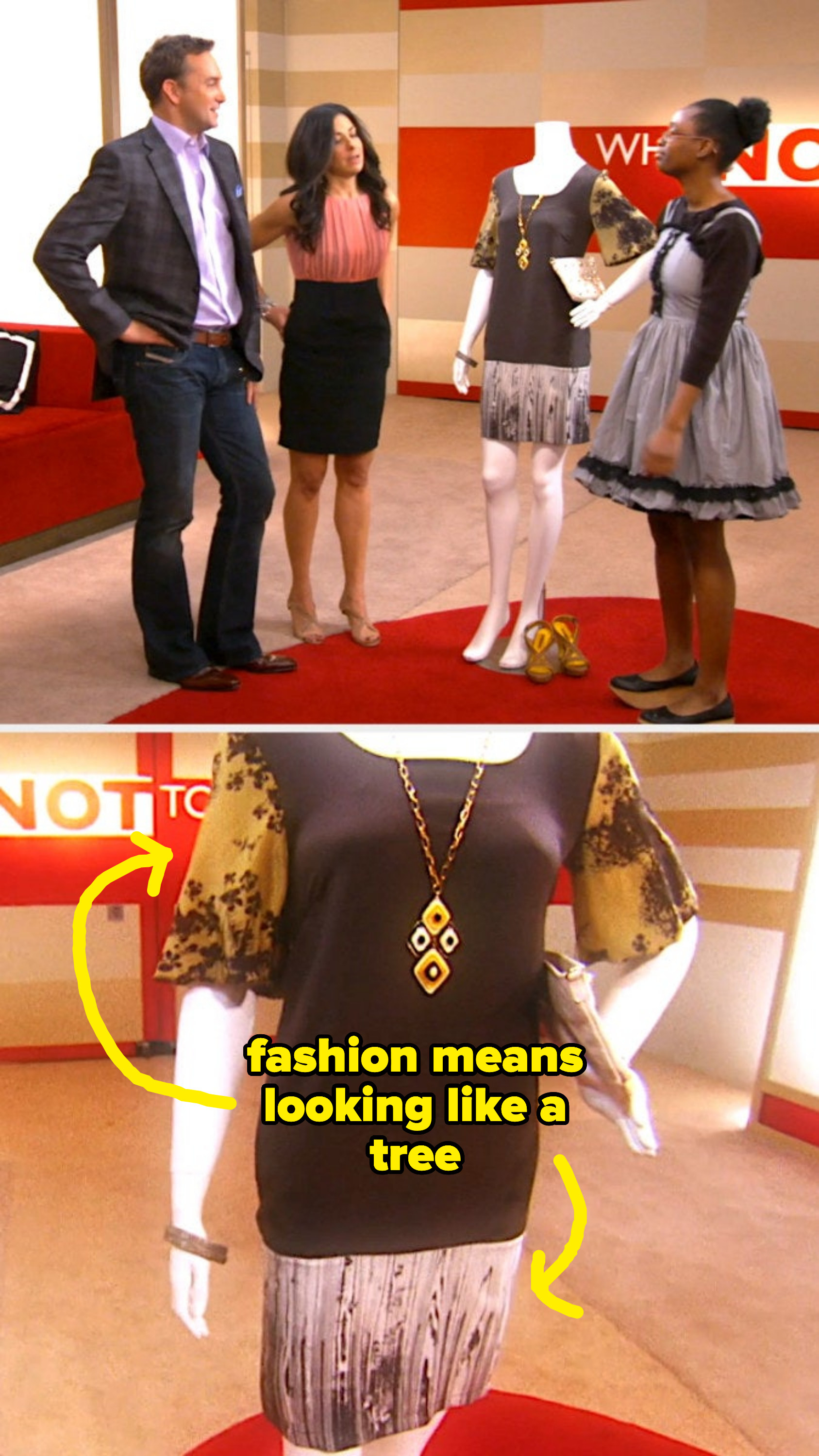 4.
This mold dress: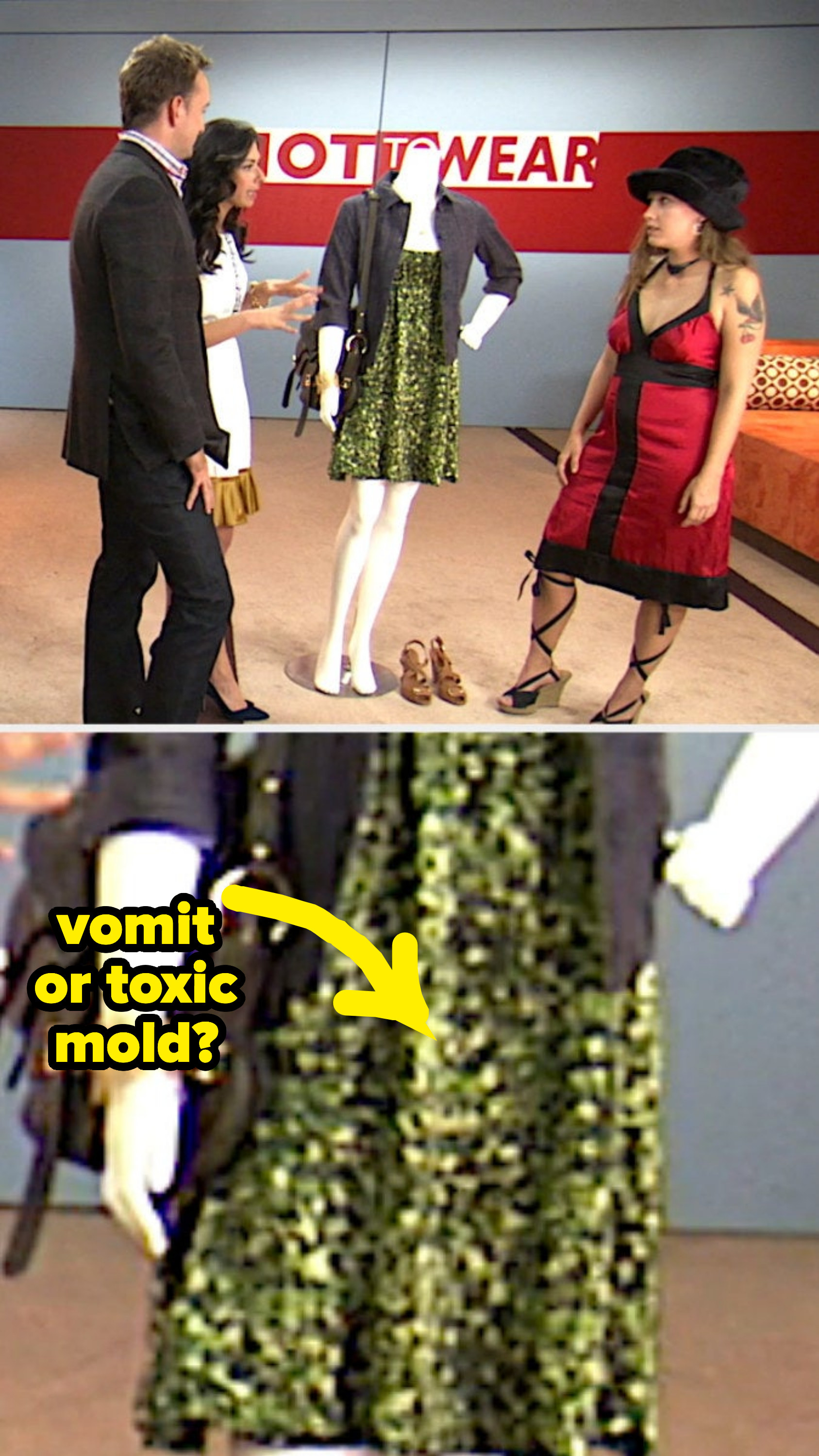 5.
This loOoOong cardigan: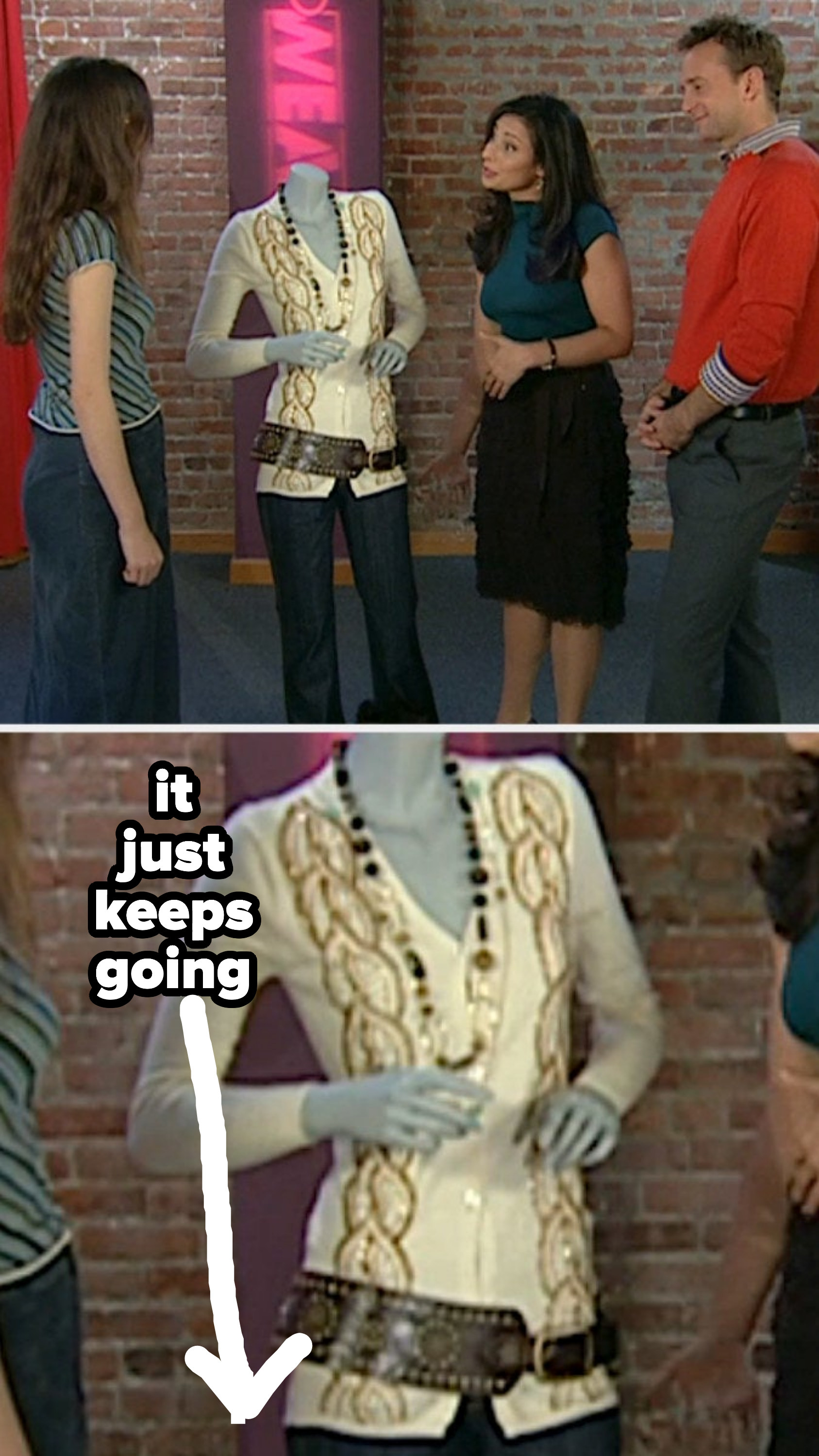 6.
This "let's take away your entire personality" jeans and pocket square combo: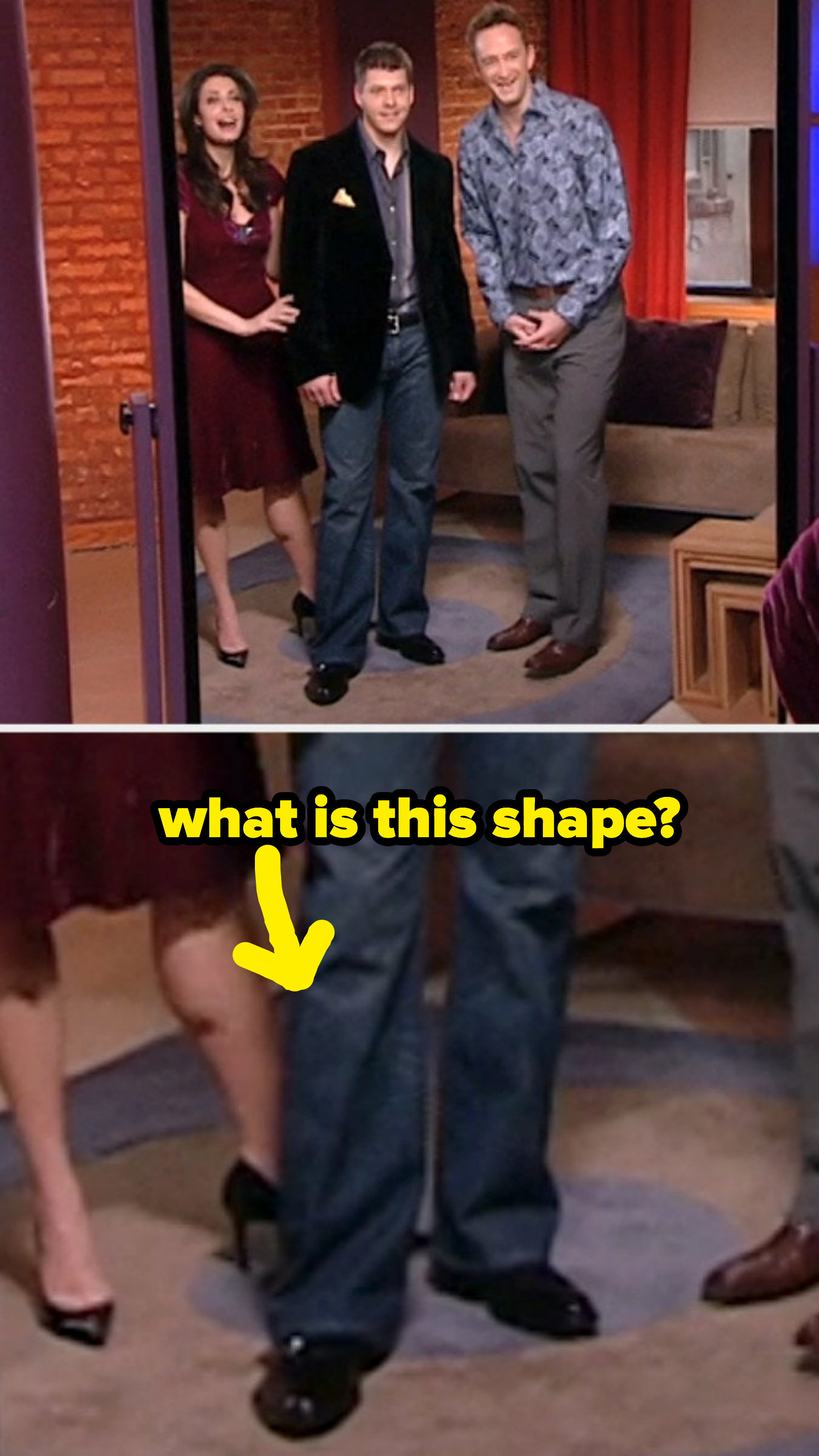 Look at him pre-What Not to Wear: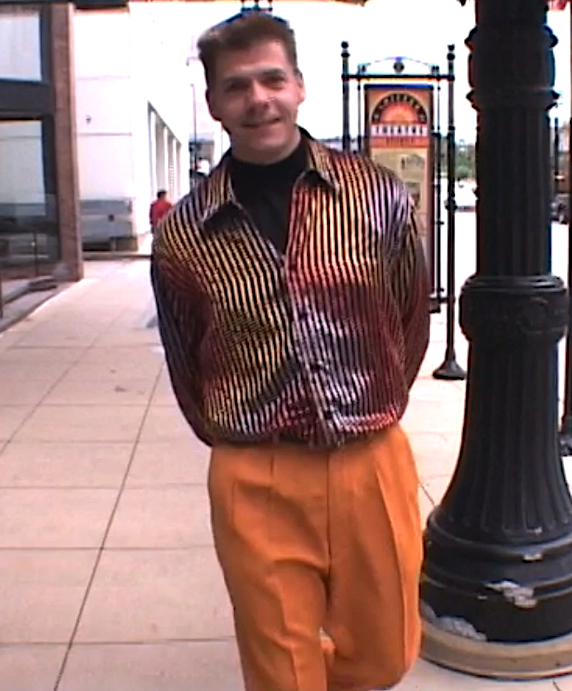 7.
This bloody scab top: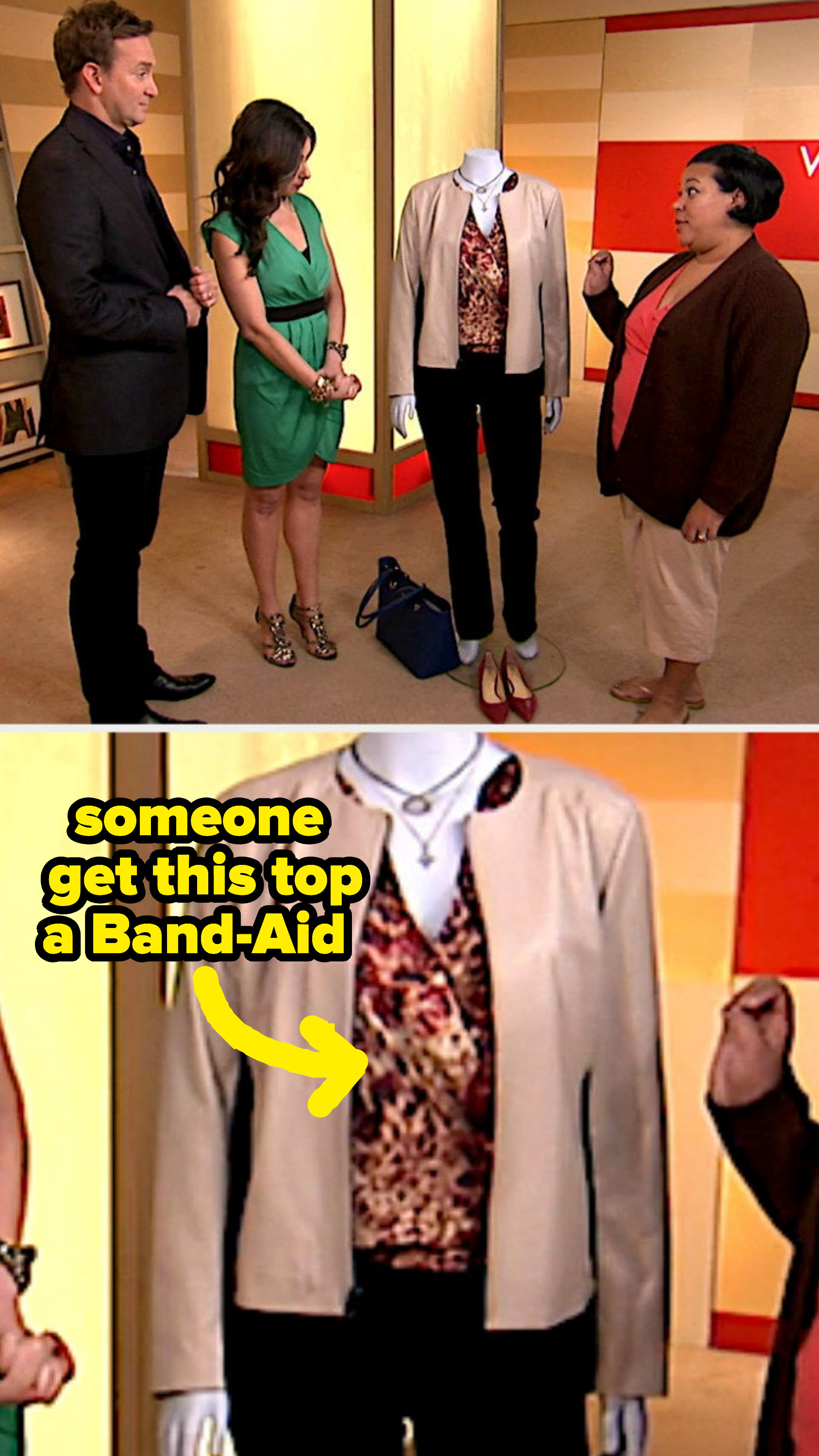 Like, oozing sores on loose skin.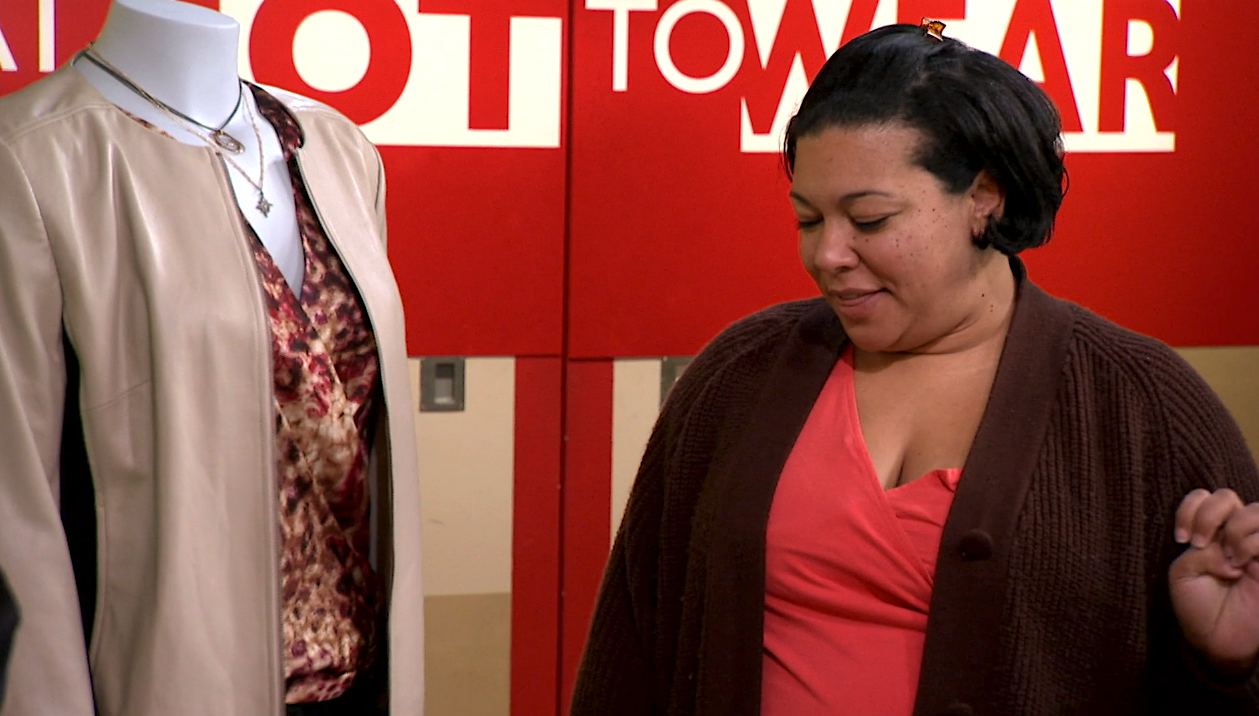 8.
This "I'll take one of everything at New York & Company" outfit: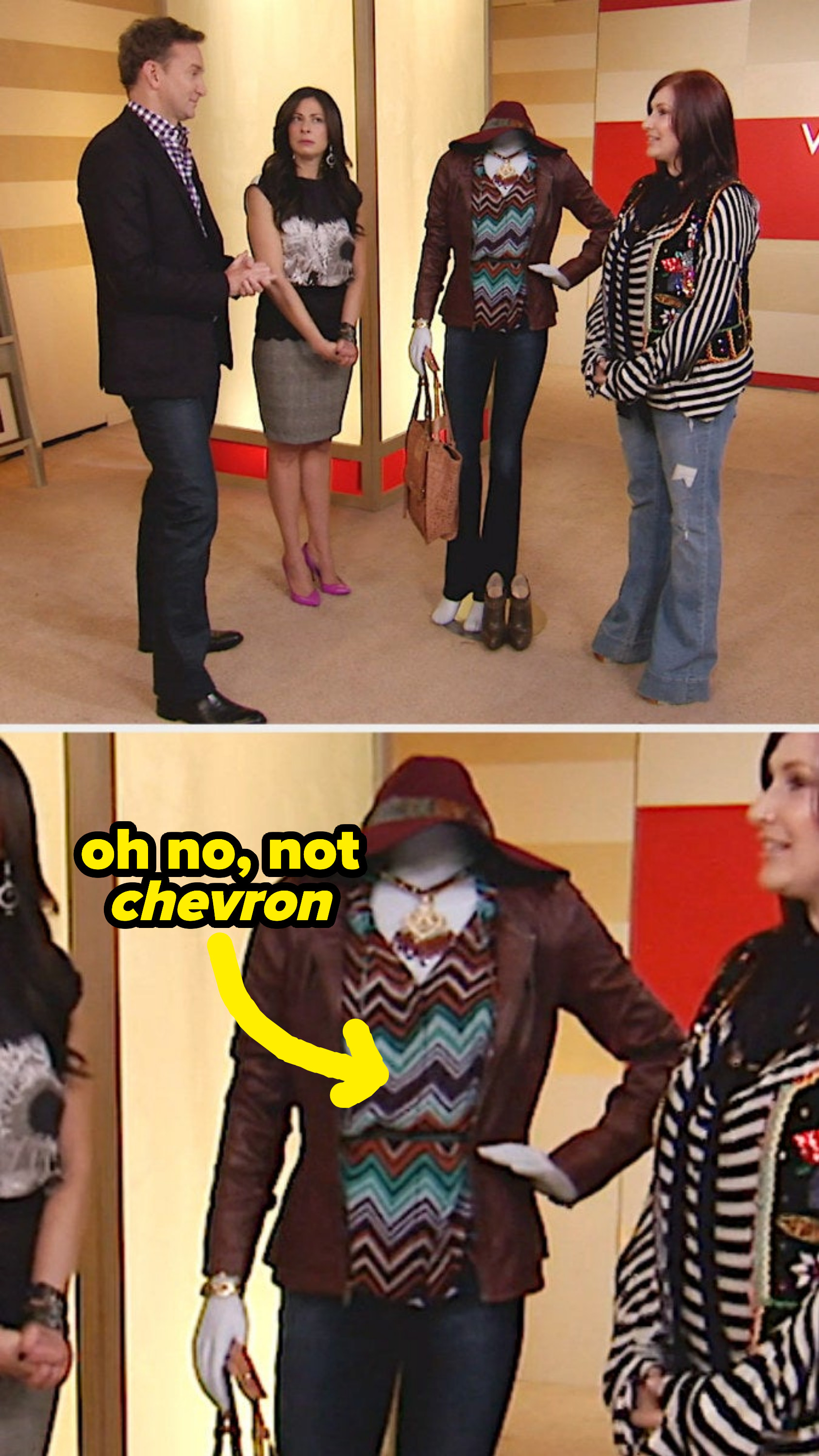 9.
THESE: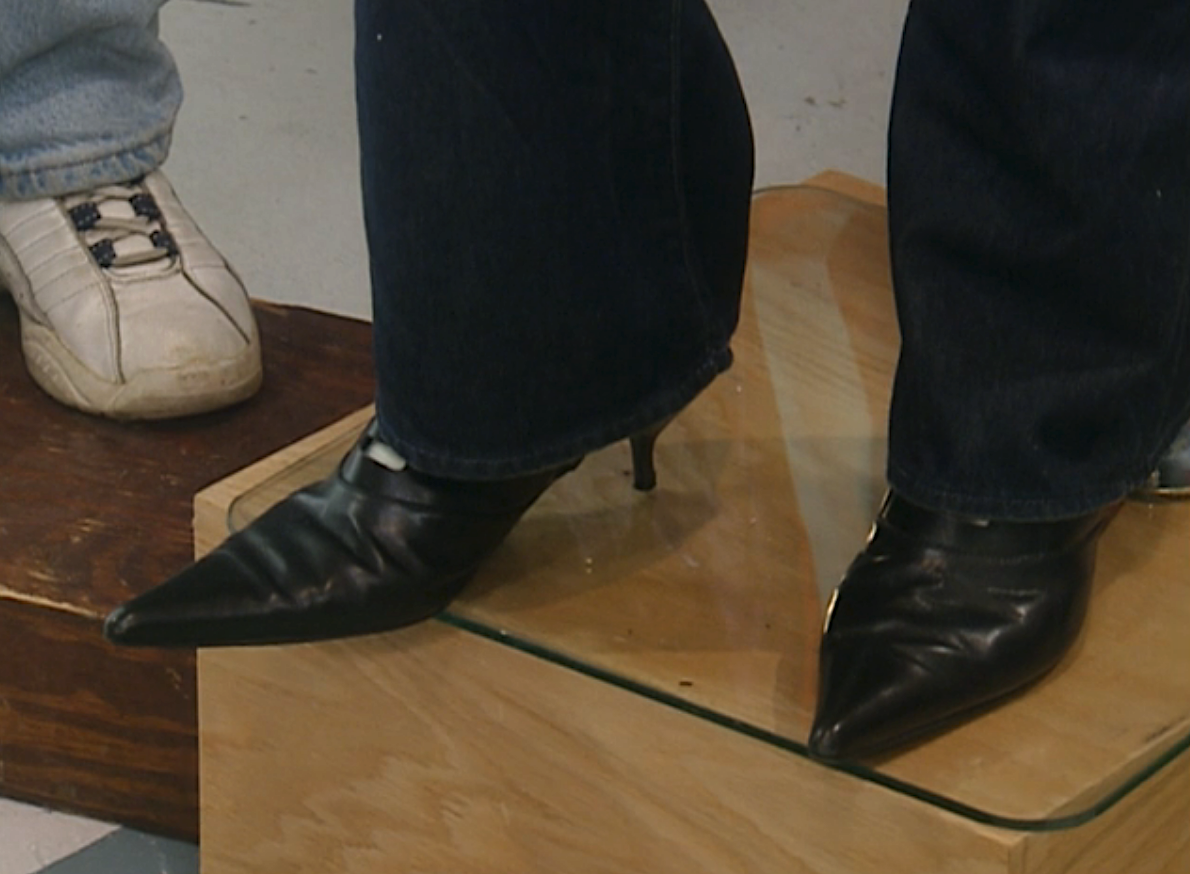 This is the outfit they belonged to: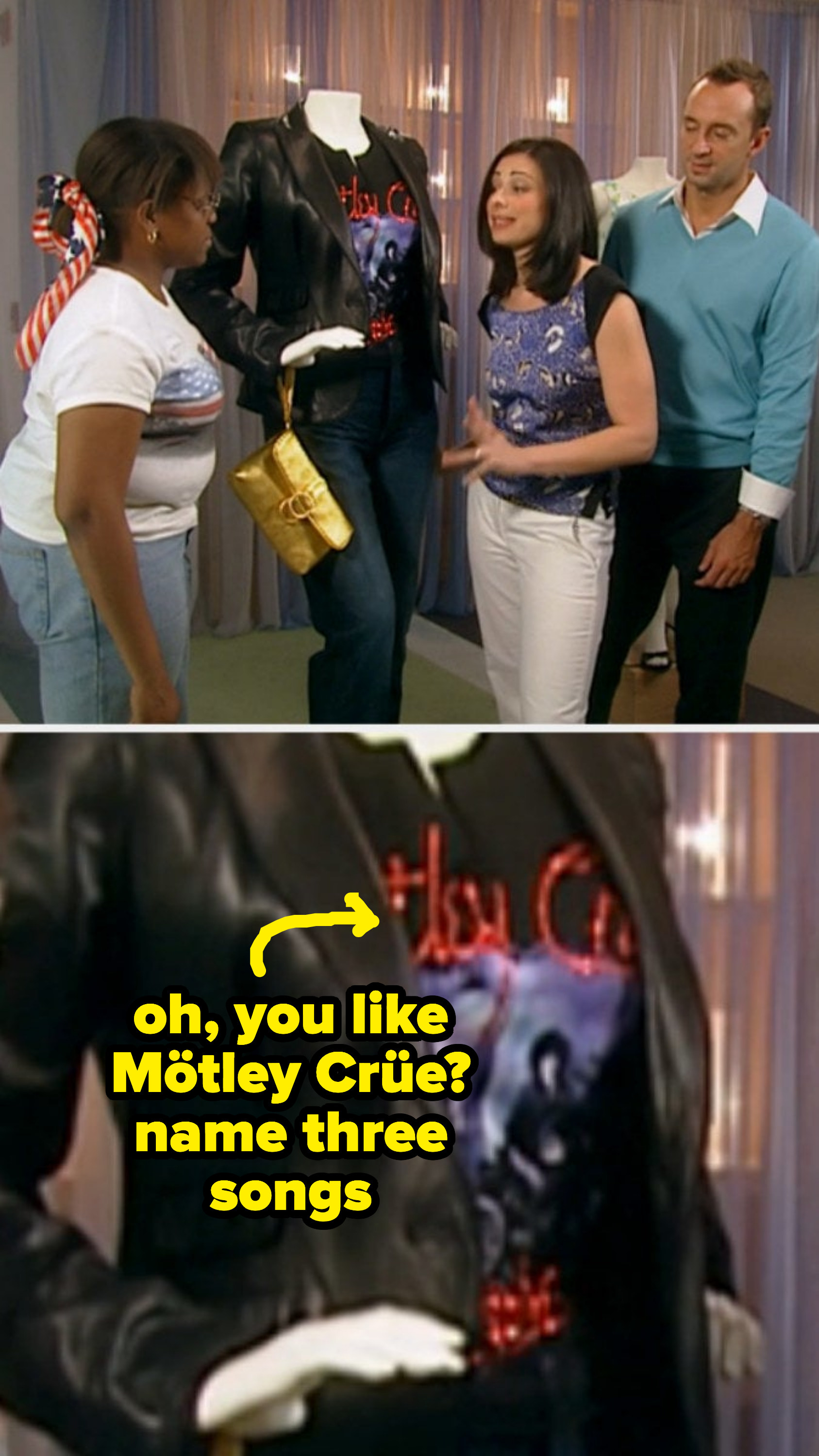 10.
This "I can't be bothered to keep rolling up my sleeves, so I'll force them up with a button" top: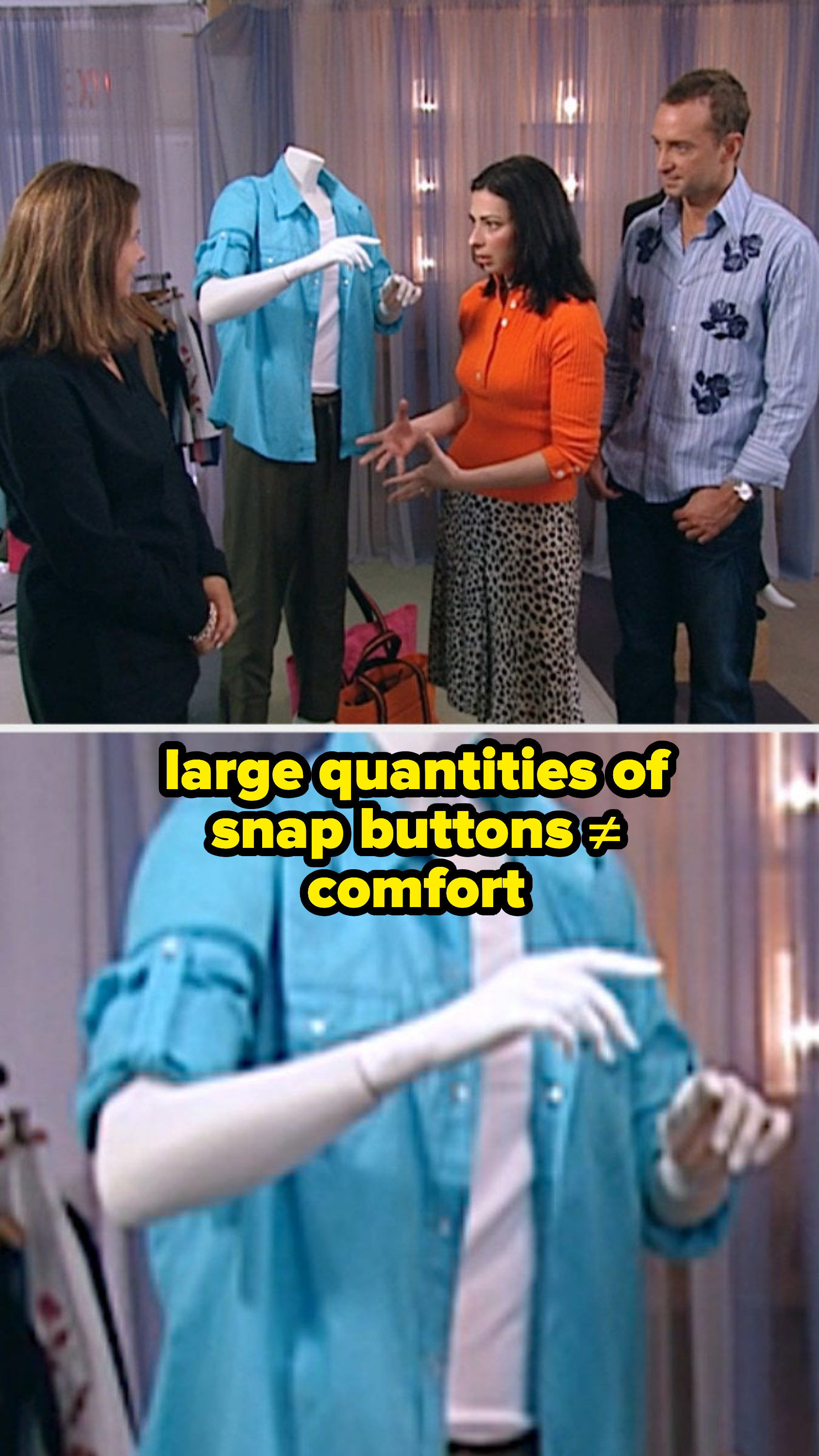 11.
This cheetah-print statement stole: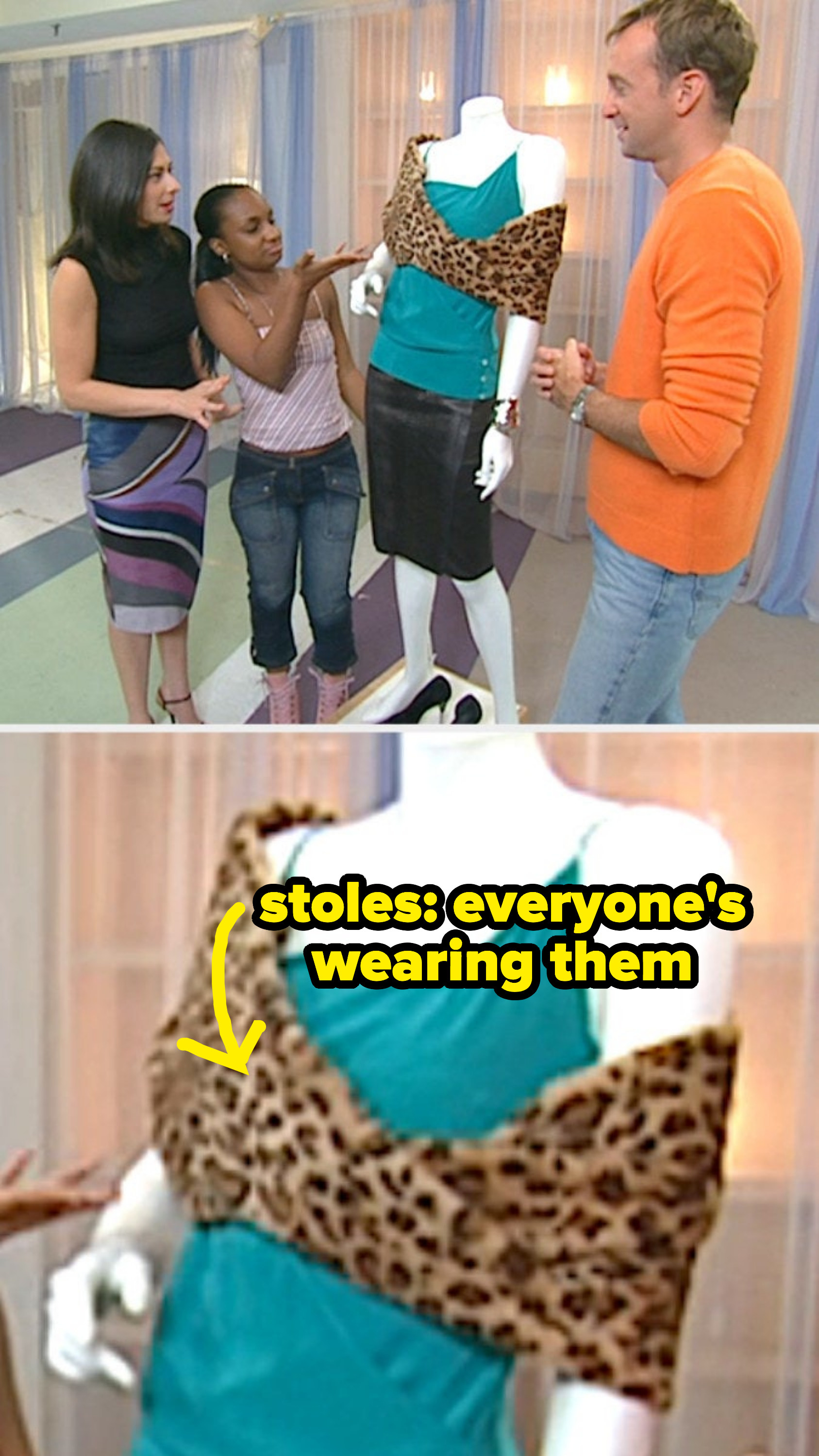 12.
This "looks like the outside of a Panera Bread" striped button-down: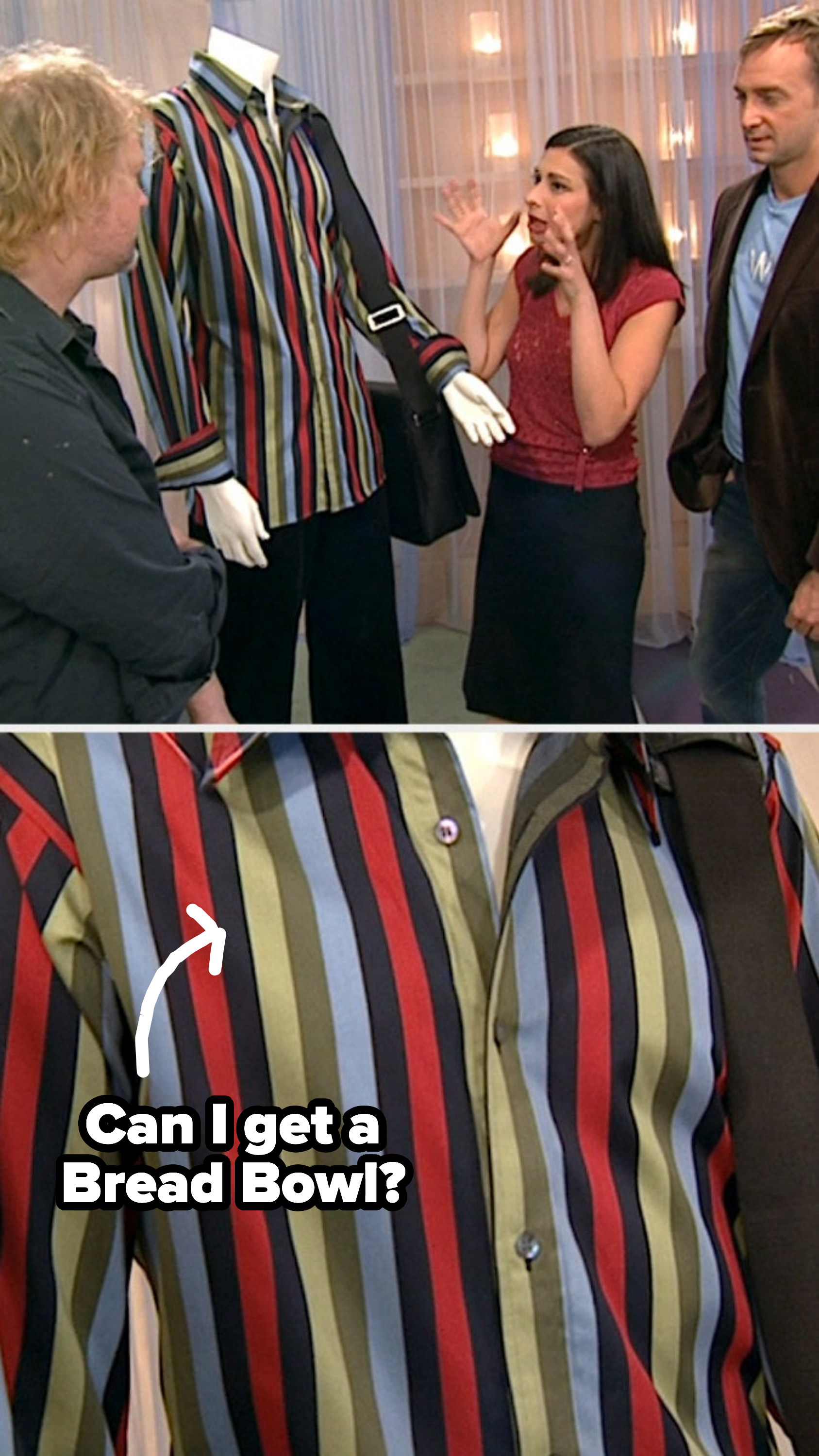 13.
And finally, Clinton's mold spore button-up: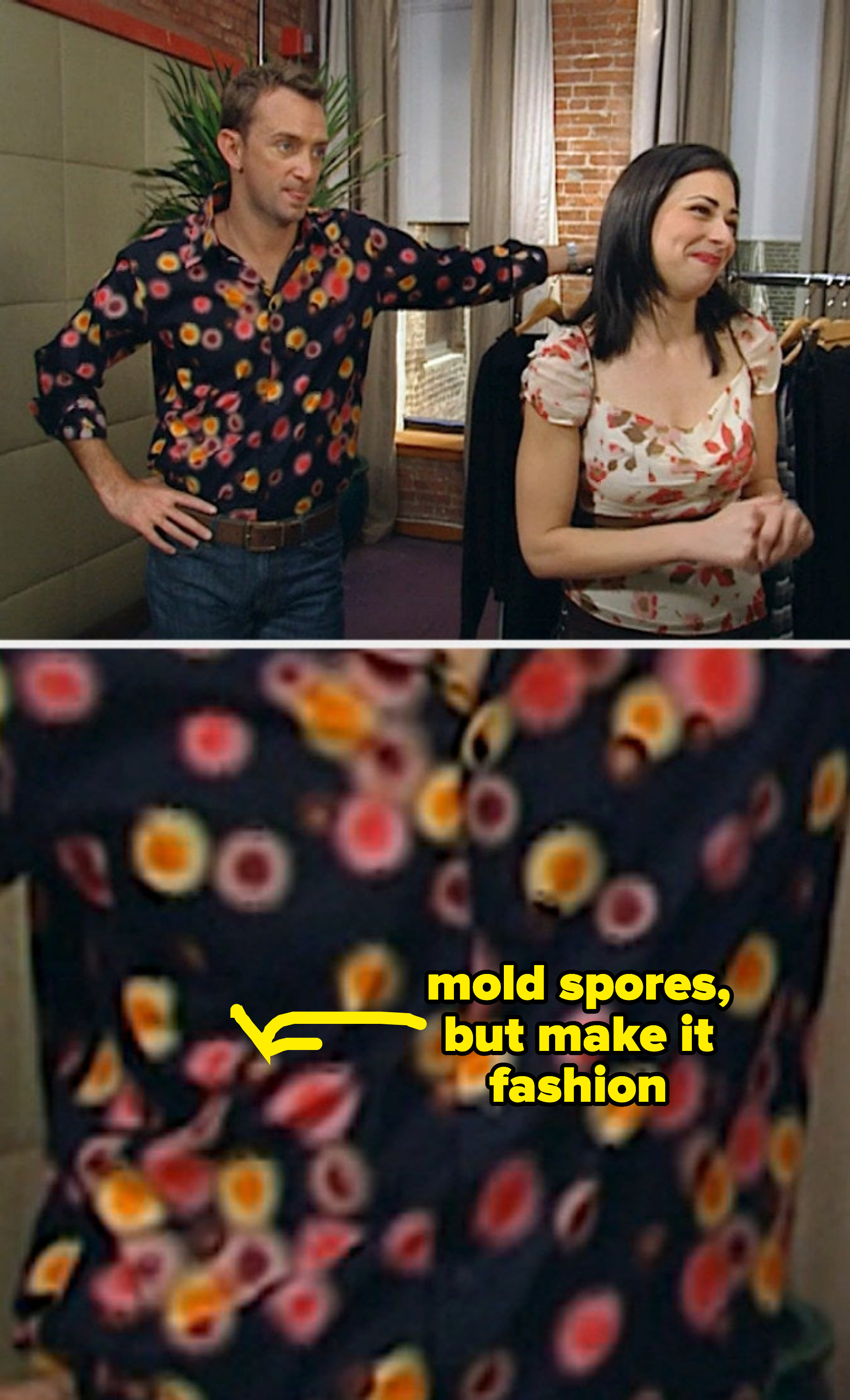 What do you think of these outfits? Would you wear any of them? Let me know in the comments below!