A long long time ago, in early 2012, a video made by Justin Bieber and friends lip syncing the Carly Rae Jepson's Call Me Maybe #Broketheinternet.
Uploaded to YouTube by Big Time Rush's Carlos Pena, the video featured America's one-time Teen Sweethearts: the Biebs and Selena Gomez, Ashley Tisdale, Pena's bandmates Logan Henderson and Kendall Schmidt, Alfredo Flores, and many others.
Since the video was released three years ago, it has amassed over 70 Million views and Call Me Maybe has lived on as an iconic track.
Carly Rae Jepson disappeared into the world Broadway soon after releasing her first album...
BUT WAIT!
Who are the new people in Bieber's video? Along with Selena, friends like Big Time Rush and Ashley Tisdale have been replaced by Kendall Jenner, Lance Bass, and Ariana and Frankie Grande. Does that mean Selena got Disney and Nickelodeon, sans Ariana (who is arguably more famous as a recording artist than Nick teen star, anyway) in the break-up?
Bieber entourage member Flores is the only returning member of the original tribe.
In addition, Biebs added his dad, blonder hair, and obscure internet celebs and childhood friends.
The least shocking thing missing from the video is Bieber's shirt, which has been missing since mid-2013. It probably fled after Selena and remains outside her L.A. house, longing for the glory days of 2012.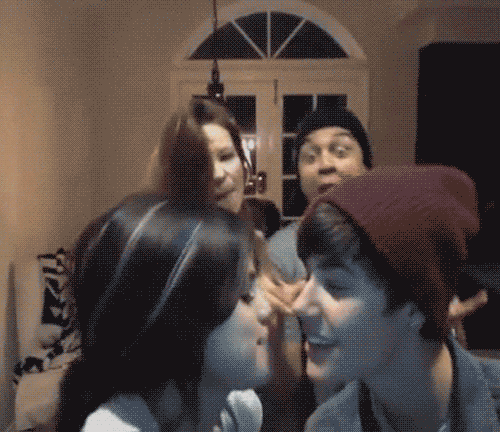 Oops. Something went wrong. Please try again later
Looks like we are having a problem on the server.
Do you like the video?
NO, this video is shit. #TeamSelena

I liked the "Call Me Maybe" video better
This post was created by a member of BuzzFeed Community, where anyone can post awesome lists and creations.
Learn more
or
post your buzz!