This Person Is Going Viral For Roasting People Who Visit Popular Cities, And It's Funny Because We All Follow Someone On Social Media Like This
This is literally me every time I've been to LA.
Pavel Grozdov has been all over my TikTok "For You" Page lately.
The Russian-born, Australia-based content creator has gone viral multiple times for his "no one" x "me" format, which honestly he has nailed.
But it's his videos poking fun at people visiting popular cities that really, truly have me laughing.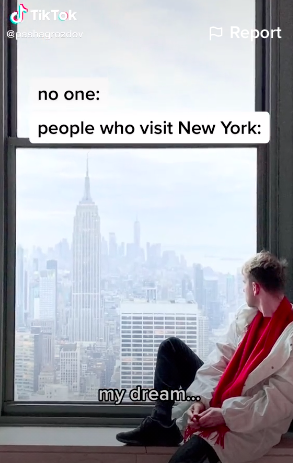 Anyway, I just really like these videos and truly can relate to them. You can follow Pavel on TikTok here!