On July 28, 2019, Nicki Minaj said "Big boobs?!" and the rest is history.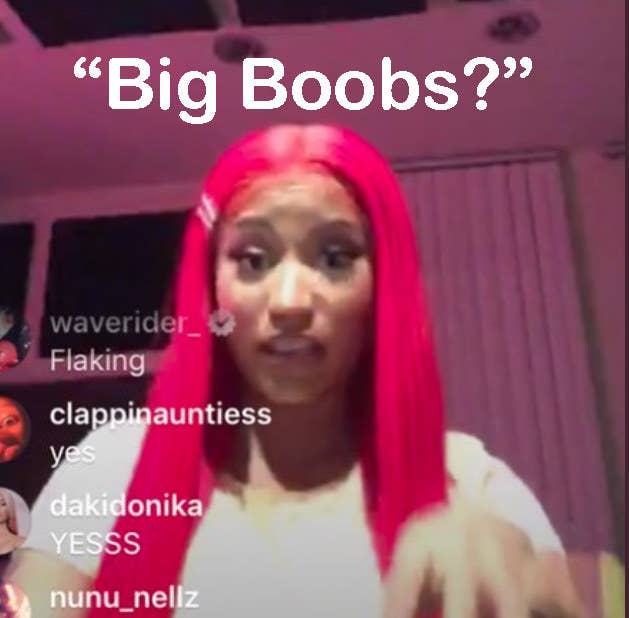 The story goes like this: Nicki was doing an Instagram live, someone commented "big boobs," Nicki saw it, was confused, said "big boobs? What?...Um child anyways" and a new meme was born. Watch it here:
The eight-second long video is, for some reason, the greatest thing I've ever seen.
Lives were changed, minds were altered, history was made.
And I'm not the only one.
People can't stop saying "big boobs."
It's a movement.
It's a way of thought.
It's a state of being.
This person whispered it in class.
This person's dad won't stop saying it.
And this person did it in Polish.
I have no idea why it's so great but I can't stop watching it, so watch it again:
It's even more funny when it's distorted:
In conclusion, thanks to whoever commented "big boobs." We owe you.