These Pictures Of Scientists Demolishing A Murder Hornet Nest Are An IRL Sci-Fi Novel Come True
Good for your teeth AND finding murder hornets!
Murder hornets.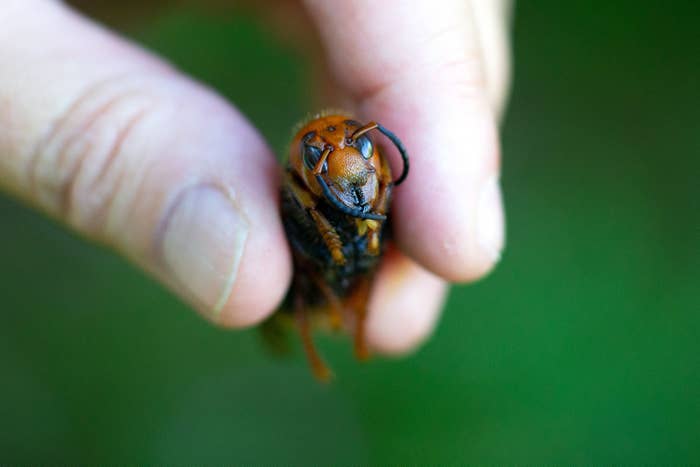 As TMZ says, "'Memba them?"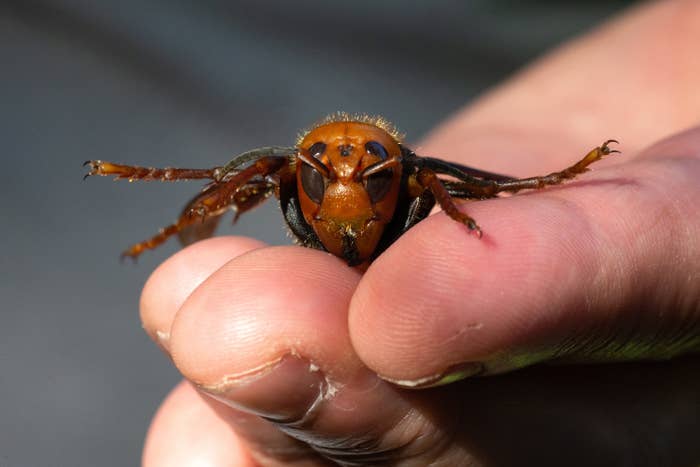 Well, unfortunately, the first actual nest of them was discovered in Washington state.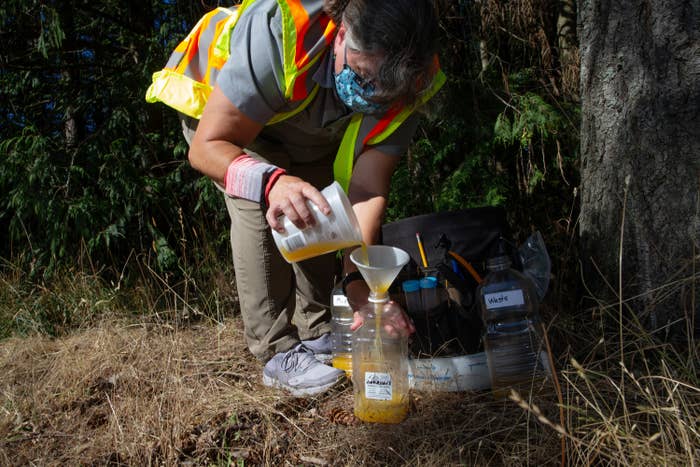 But good news, they got 'em.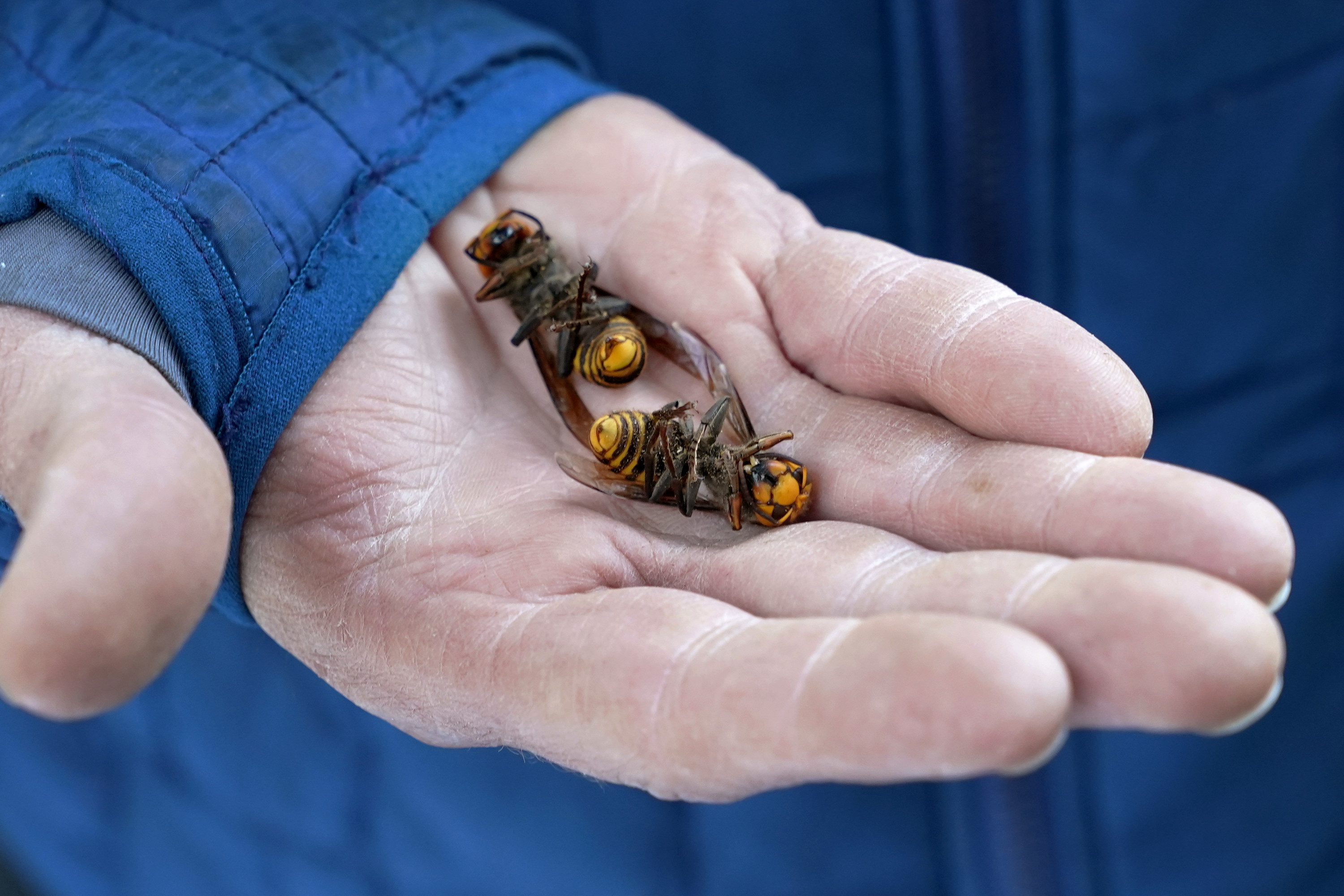 But I'm here to talk about two things: 1. The suits the scientists used, and 2. How they discovered the murder hornet nest to begin with.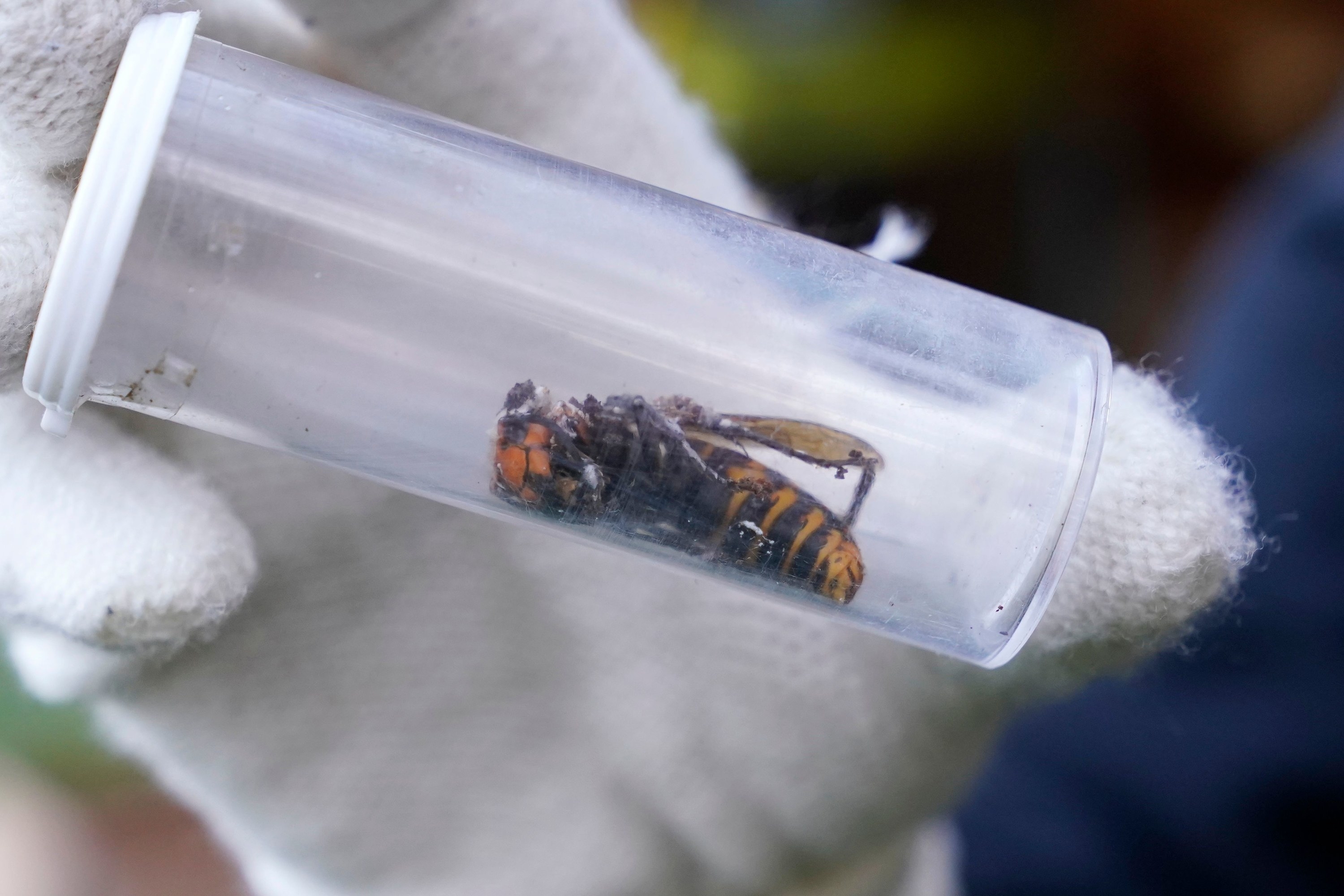 First of all, the suits.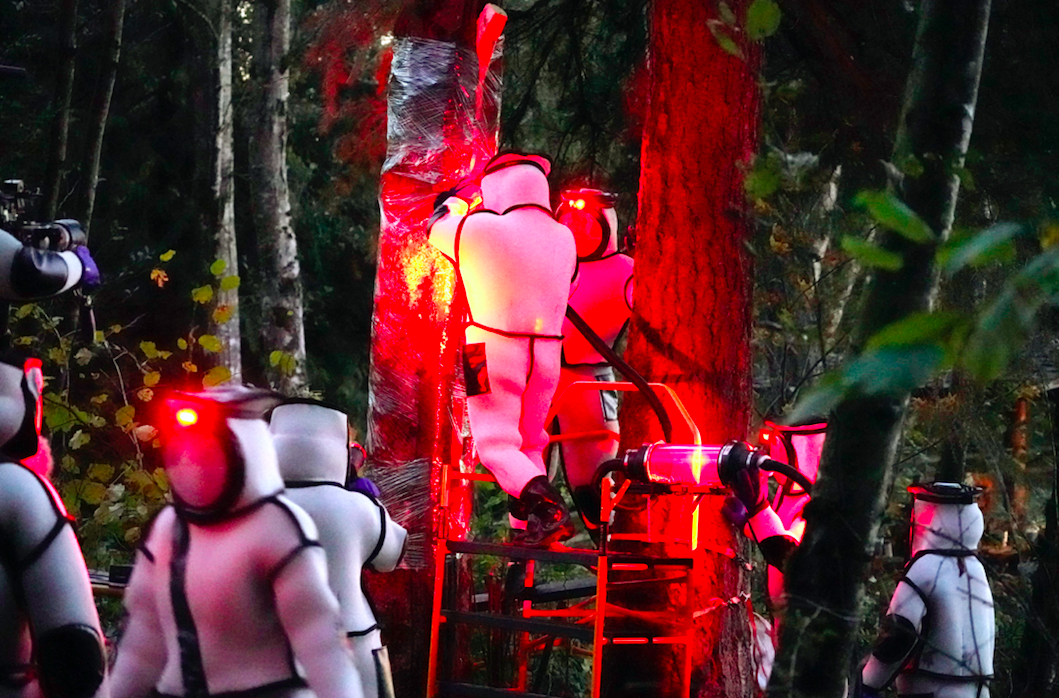 It's like the marshmallow man in a lil' G-string.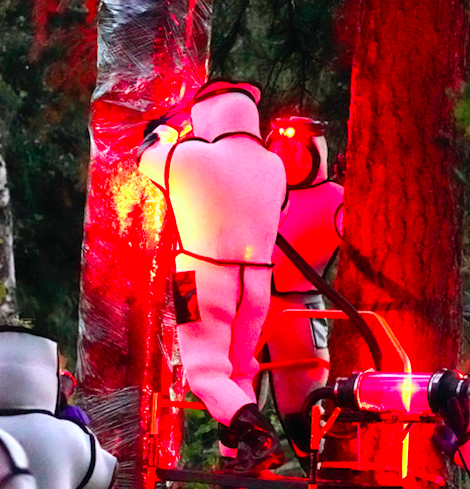 It's like a low-fi space suit.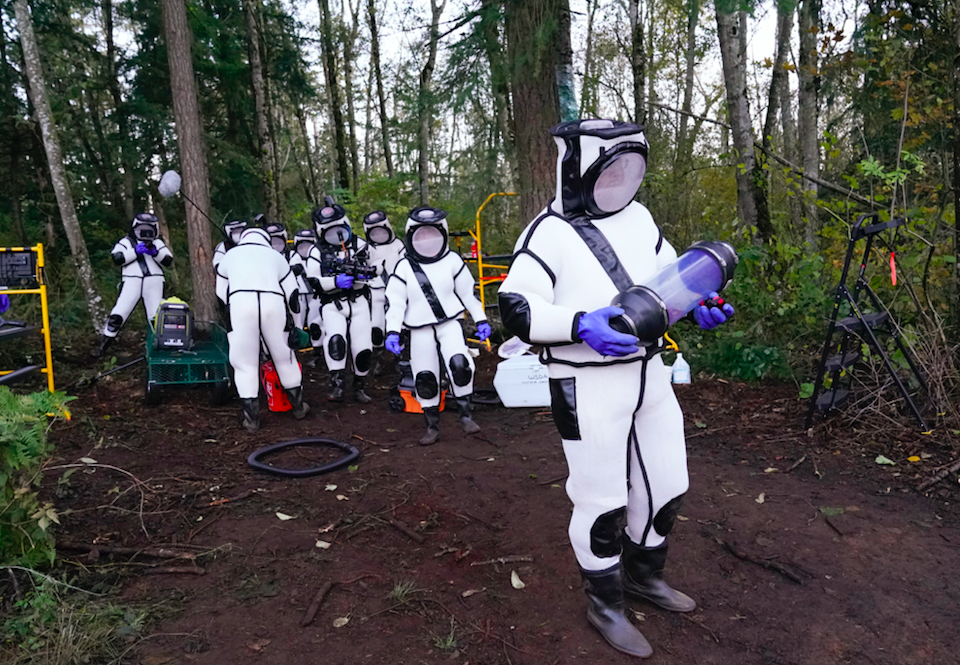 I'm into it!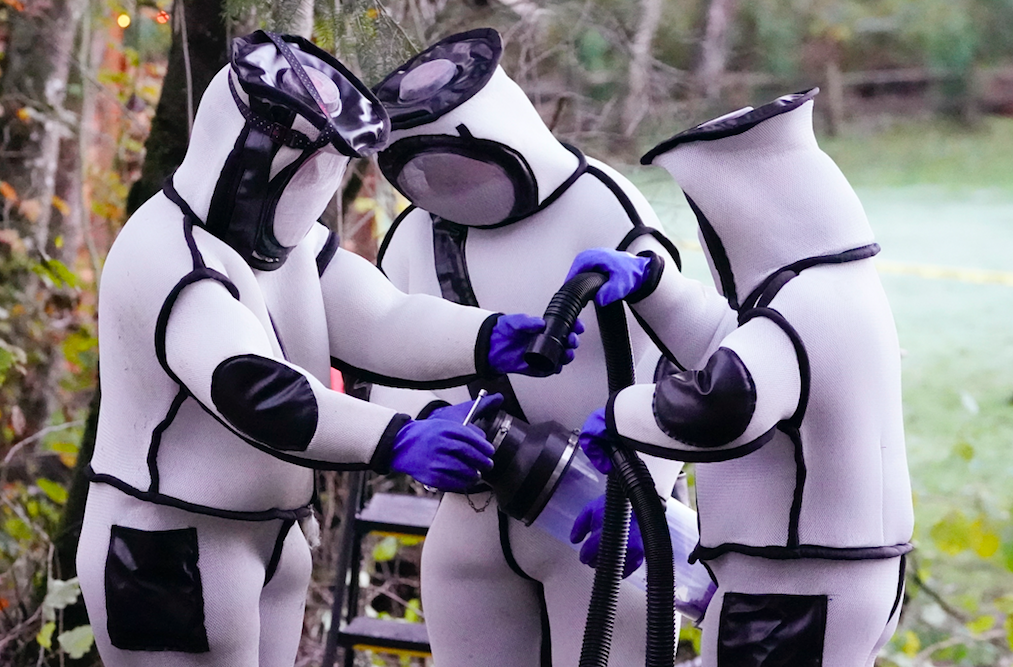 And now, for what I personally think is the craziest part: How they discovered the nest to begin with.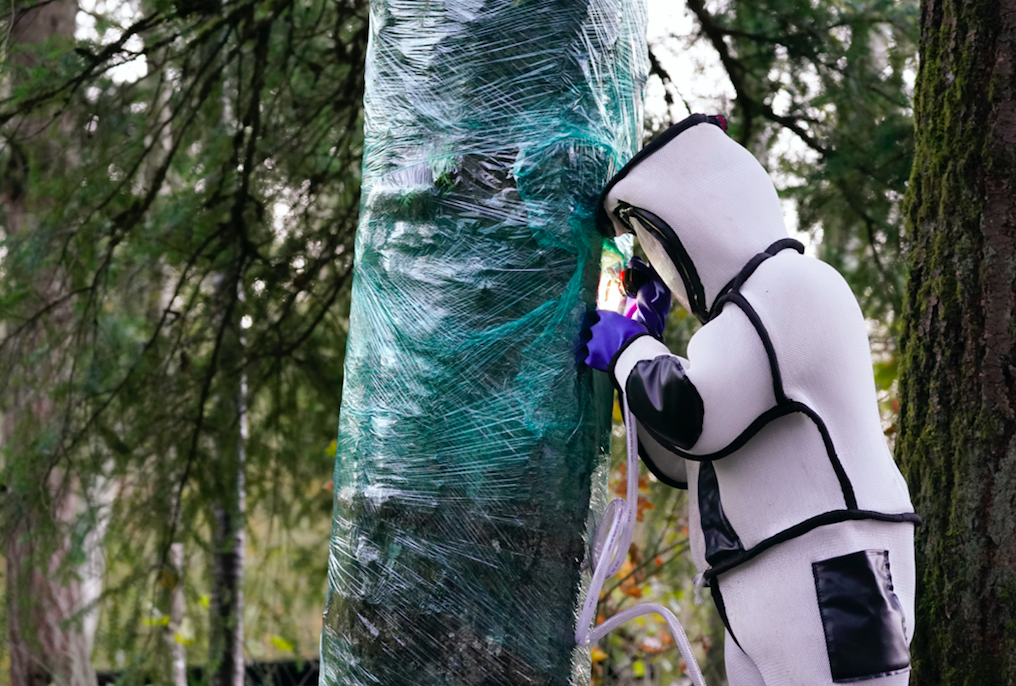 So, scientists attached teeny tiny radio trackers to murder hornets using dental floss.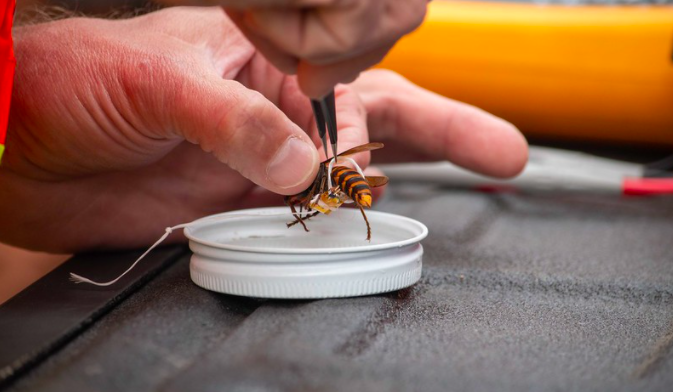 The hornets were let go in the wild and, luckily, the floss/radio transmitter led them to the nest.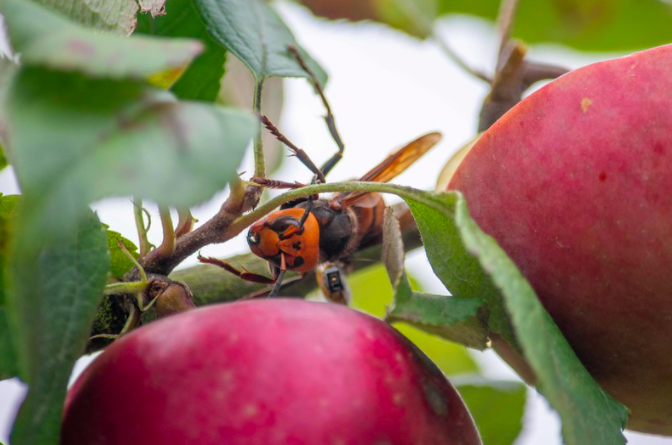 Also flossing does too!