Two "non-human" bodies were presented to Mexico's congress the other day when Mexico held hearings about UFOs just like the US did a couple months ago.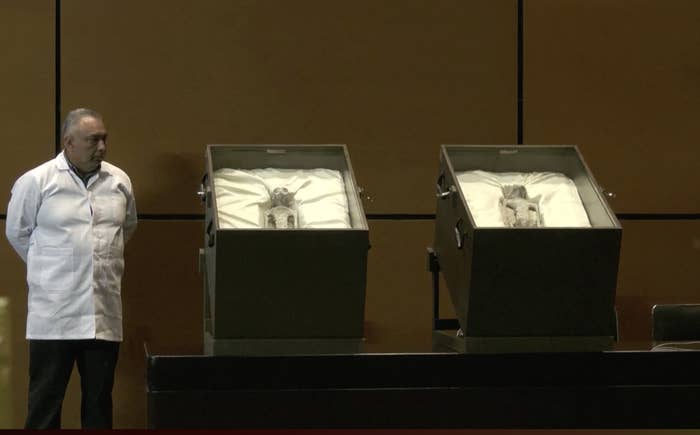 The little critters were supposedly found in Peru in 2017.
One of 'em is said to be 700 years old and the other is said to be 1800 years old.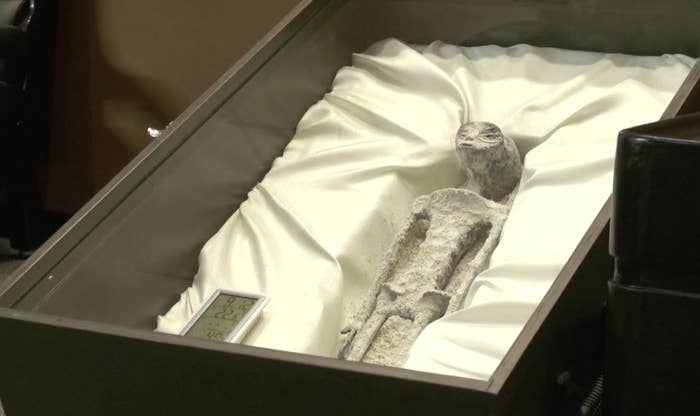 Here are some of the funniest reactions: