Good news, poor people! Kim K is 40!
Kim was feeling extra humbled and blessed (her words), so she shared some snapshots from her b-day party with us peasants.
And obviously this wasn't just any normal birthday party, this was a pandemic birthday party.
So, how did she celebrate? Well, here's how:
Weeks of screenings...

A lil' island getaway.

And a brief moment of COVID-free normality.

Then Kim gave us a deep thought about family and friends.
She spelled out their activities: "We danced, rode bikes, swam near whales, kayaked, watched a movie on the beach and so much more."
"I realize that for most people, this is something that is so far out of reach right now, so in moments like these, I am humbly reminded of how privileged my life is."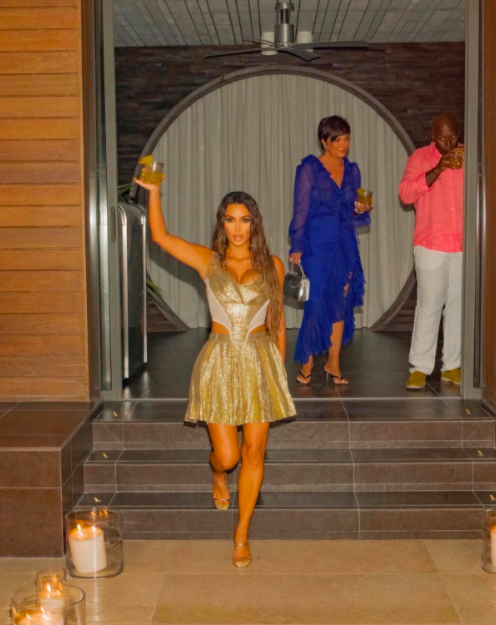 Now excuse me while I count down the days to Daylight Saving Time and the Dark Winter trapped in my tiny one-bedroom apartment wearing the same sweatpants every. damn. day.
Cowabunga dudettes! Ciao!