Kim Kardashian West's house of doom is something of an obsession of mine.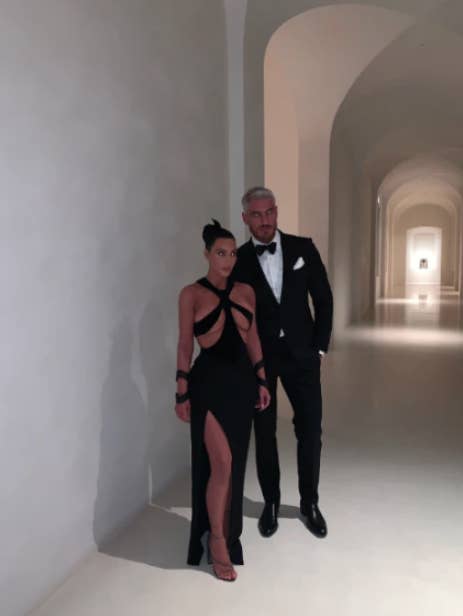 Every now and then we get a sneak peak into her scary huge house, like recently when she showed us her Christmas decorations, which were basically just oversize Q-tips and tampons.
But there's one room in the house we rarely see, and that is the kitchen.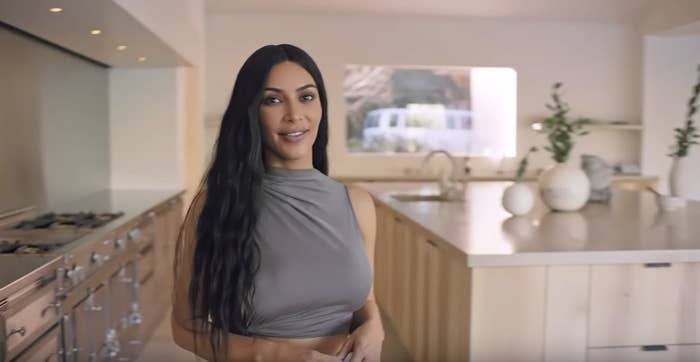 Kim gave us an exclusive look inside her refrigerator(s) in this completely candid picture of her grabbing a bowl of nothing?
Her fridge contains five types of milk.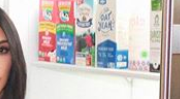 Two bottles with silly straws. A jar of urine*.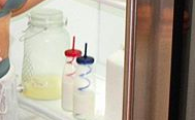 A bowl of air.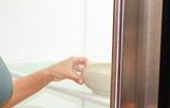 And what appears to be maybe, possibly lettuce.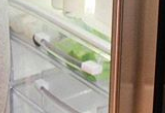 The "liquid fridge," as I'm calling it, contains multiple types of sparkling water and ginger ale.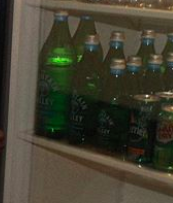 She also has the highest-class water, Essentia.
Kim posted another picture where we got to see what her dishes look like and how she stores them.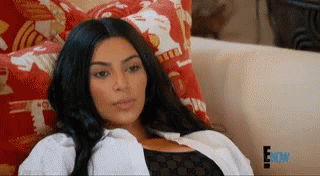 They're the color of literally everything in the house: earthy beige.
She stores them on the counter, and it reminds me of a Muji store.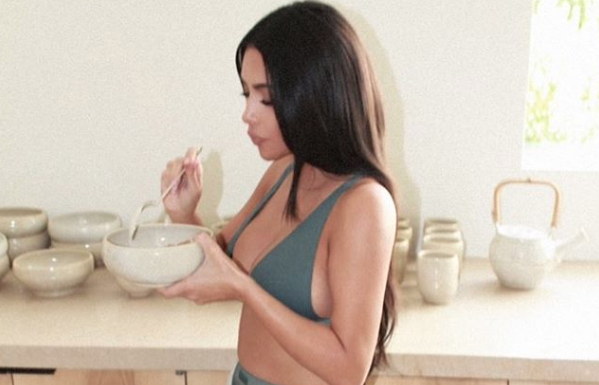 So, that's it. I am obsessed with this house and I wish I had $55 million to buy it. The more I see, the more I want it!