The Pussycat Dolls are back*.
They've reunited and I have FULLY and HEAVILY embraced everything about this.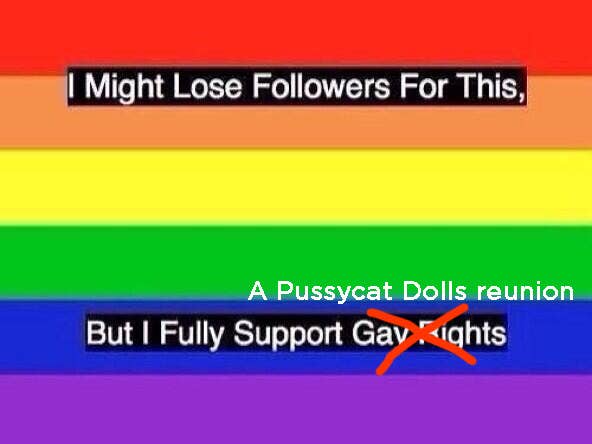 The Dolls announced their reunion in November 2019.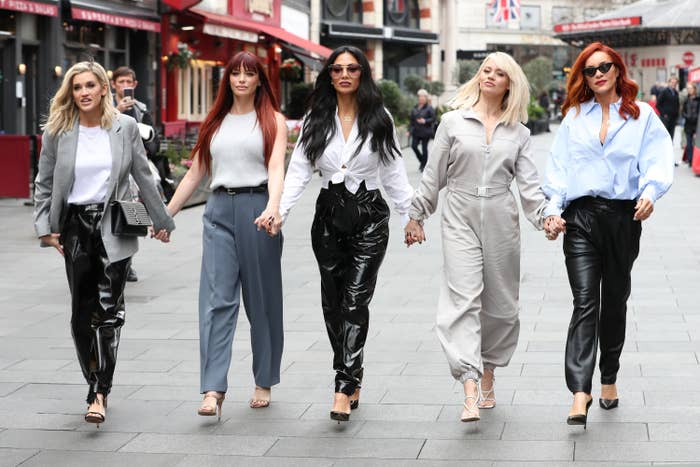 "Iconic" is an understatement.
This is not gay hyperbole. It was amazing.
The other girls just don't do it like this anymore.
So, after the Dolls performed on X-Factor they released UK tour dates.
They'll also be touring Australia and New Zealand.
Buuuut that's not the most exciting part, during their X-Factor performance they teased a brand new song called "React."
And finally, after months, the "React" music video was released and whew...
...it looks as good as this gif probably feels:
Hair flips and water humps...
...and, just like, this split:
Every second of this video elevates and compliments my homosexuality.
Welcome back, Dolls.