I Am Fucking Obsessed With Britney Spears' Latest Painting
People who like culture. This is for you.
I used to think I had the answers to everything, but now I know that life doesn't always go my way because Britney Spears just posted a video of herself painting squiggles and flowers and I'm fucking floored.
For those who don't know because you're a POS LOSER and don't follow the best person on Instagram, Leonardo di Britney is a prolific painter. Her previous work titled "Leaves" sold for $1.2 million* at Barney's.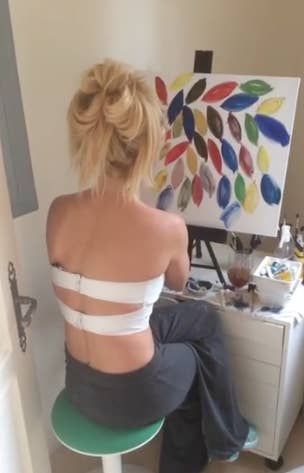 Now, there's an Instagram video showing the creation of a whole new masterpiece I'm calling "Flowers and Squiggles."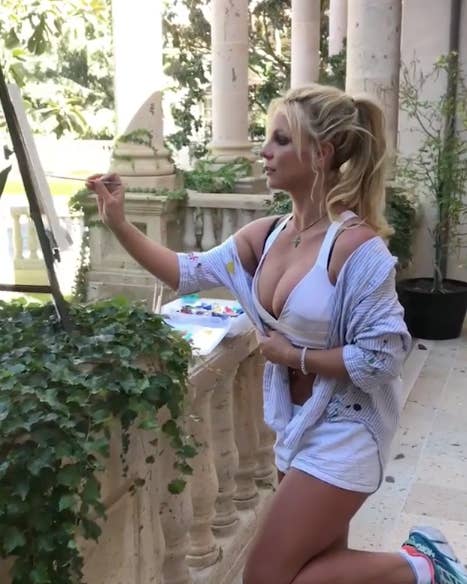 The video starts with Britney wearing her artsy fartsy smock, and then it peers around to her masterpiece.
This, THIS, my friends. This is art. Vincent van Gogh and his nasty-ass ear are rotting (well actually probably not because he's been dead for like 700 years,) my fourth grade art teacher, Mrs. Komp, is shivering, and the MOMA has gone into foreclosure because it's suddenly irrelevant and Chateau Spears has outsold it.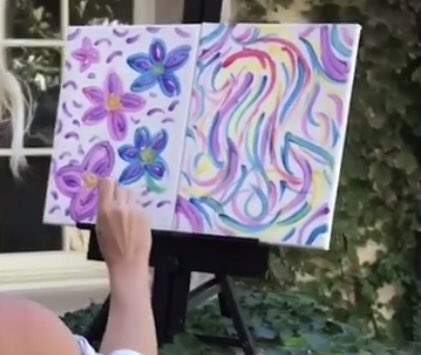 ...boom! A wardrobe change. No more smock, now she's wearing a flowy frock!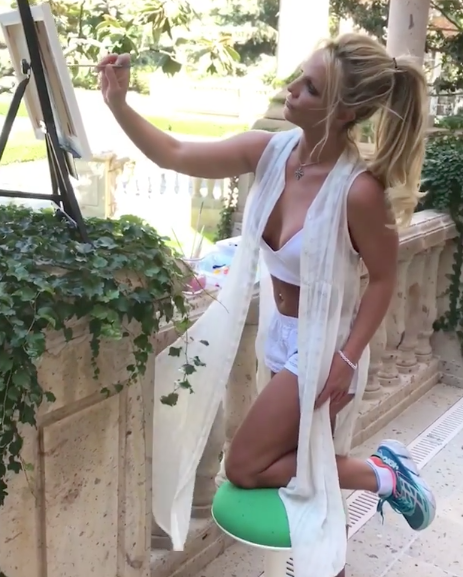 But seriously, we are not worthy of Britney Jean Spears. Now, get some culture and watch the video. You won't be disappointed. The music is worth the *pressing play* alone.