In case you didn't know, paparazzi pictures of celebrities cost a real shitload of money. I'm talking an arm and a leg!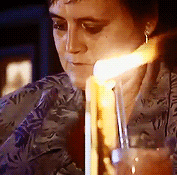 Sooo, when I came into work and saw a bunch of paparazzi pictures of Britney Spears on the beach in Hawaii, I was like, "Holy hell! I NEED TO POST THESE PICTURES!"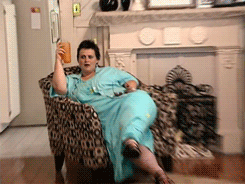 My photo editor said that I could only PICK ONE. A hard choice considering the fact that Britney Spears bikini pics in Hawaii, are, let's be real: priceless and worth every penny.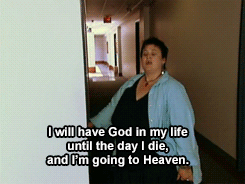 Wow! Now because that picture costs so much money, let's take a moment to really feel luxurious. Take a good look at this expensive piece of photography. Feel rich!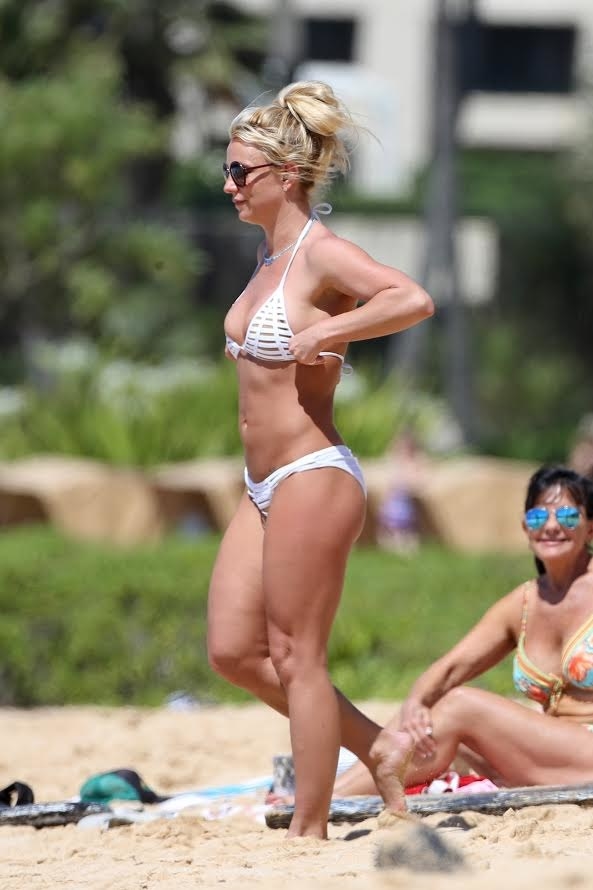 Check it out flipped upside-down: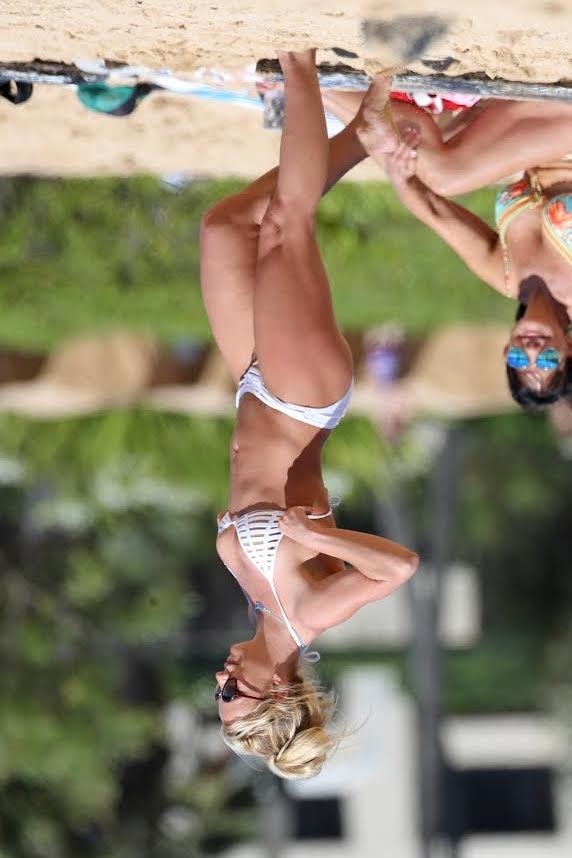 Now it's sideways: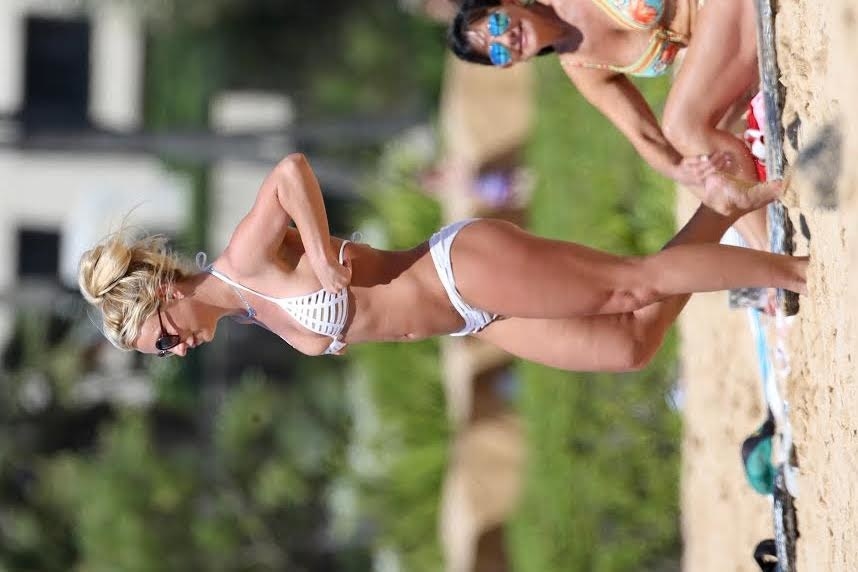 Here Britney is photoshopped with her diamond albums*:
Here she is photoshopped with diamond albums by Christina Aguilera, Beyoncé, Lady Gaga, Rihanna, Arianna Grande, Demi Lovato, Taylor Swift, Kelly Clarkson, Miley Cyrus, Selena Gomez, and Shakira COMBINED:
In this picture, her mother has been replaced with Jonah Hill: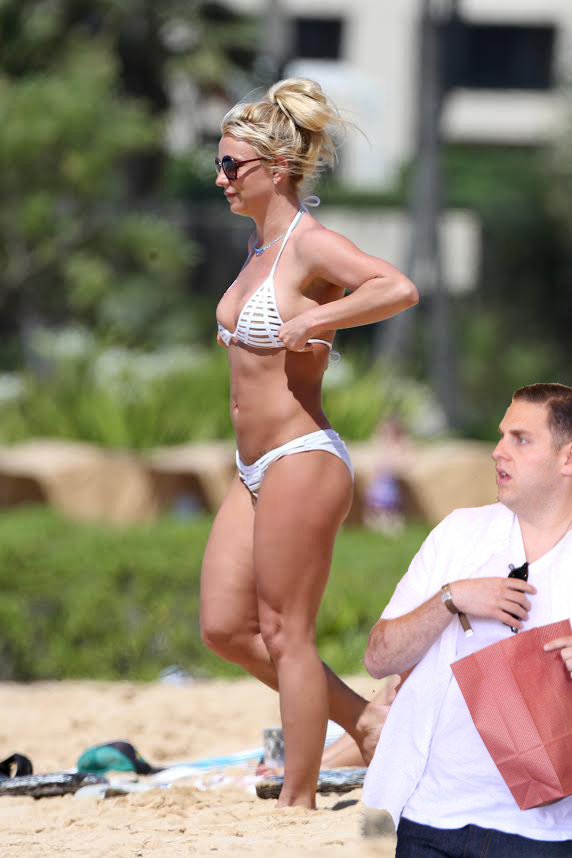 Here she is being interrupted by a lost Al Roker on a bike: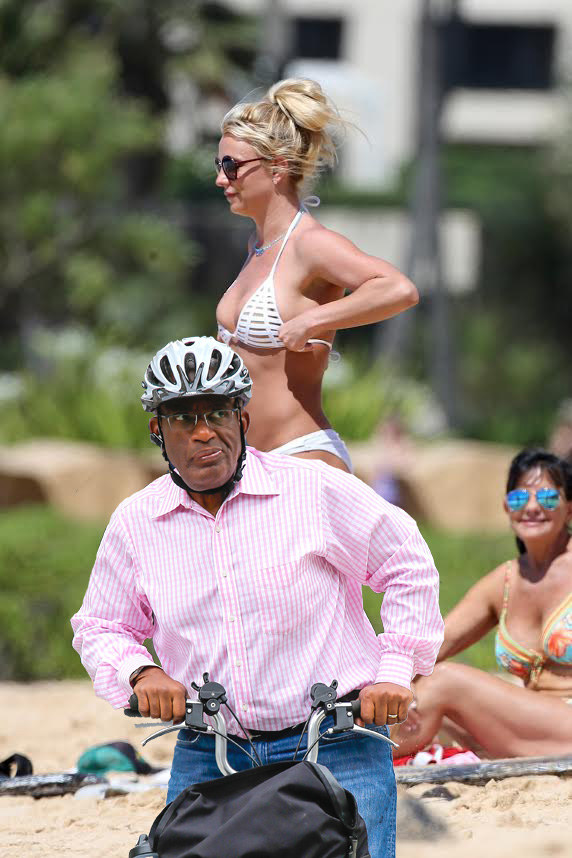 In this one, she is on a bus of screaming old people: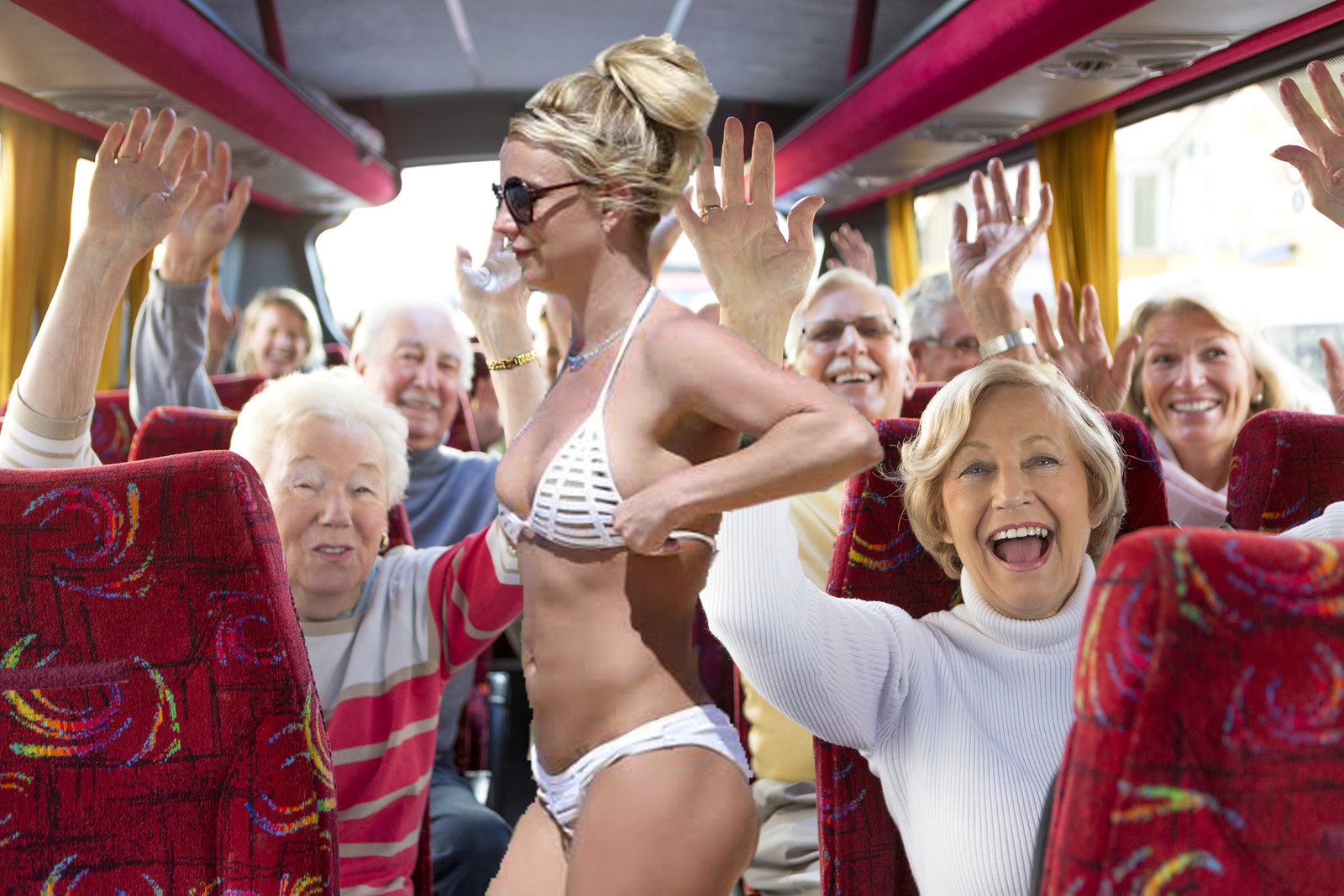 And in this one, she's telling a kid to scream in the ear of an old lady: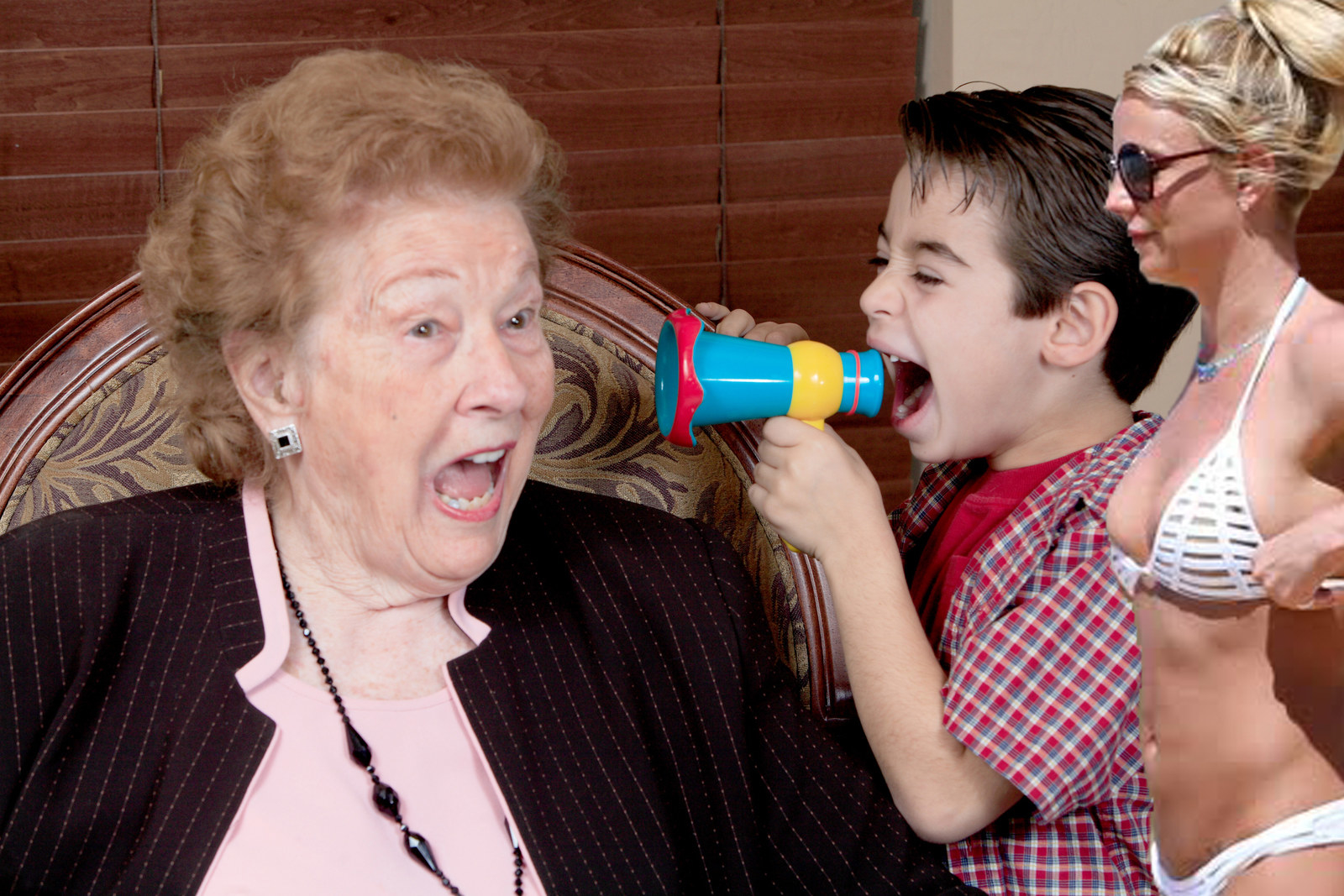 Just for fun, this is what it would have looked like if Hawaii Britney was in Salem, Massachusetts, during the witch trials: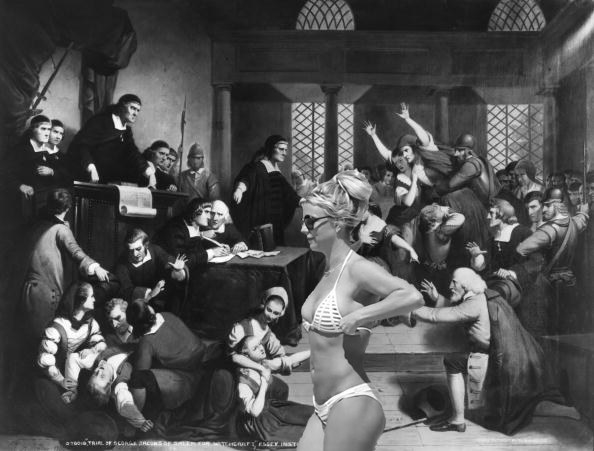 Lastly, to wrap this up and really get my money's worth, some of you may be wondering, "Why did you choose that particular photo of Hawaii Britney in the first place?" Well, while Britney Spears looks every bit like a literal rock painted the shade of tan, I chose this picture because of her mother in the corner.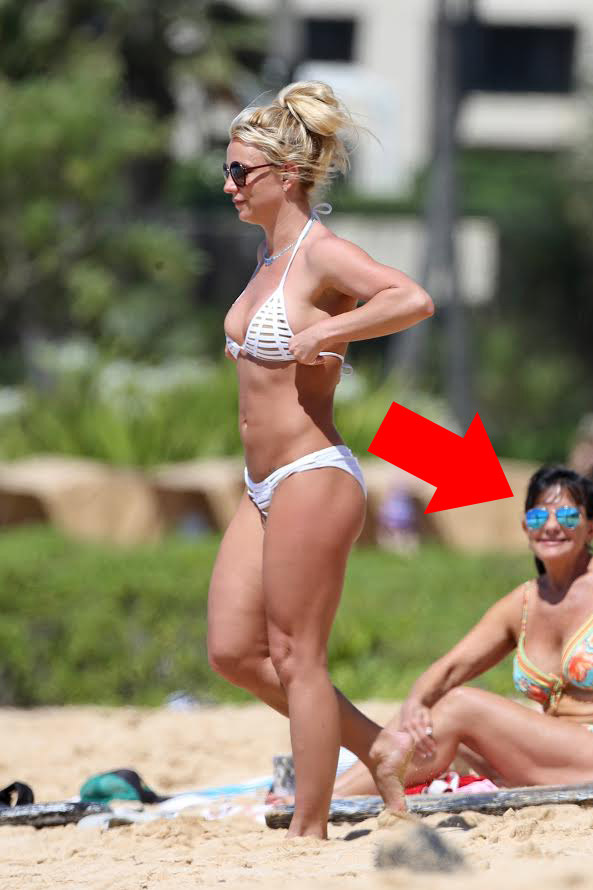 It screams: "That came out of me. I did that!"