Bill Nye Is Going Viral On TikTok For Doing An Experiment About How Effectively Face Masks Work
Because, as Bill says, "science rules."
It's common scientific knowledge that face masks are effective in slowing the spread of the coronavirus.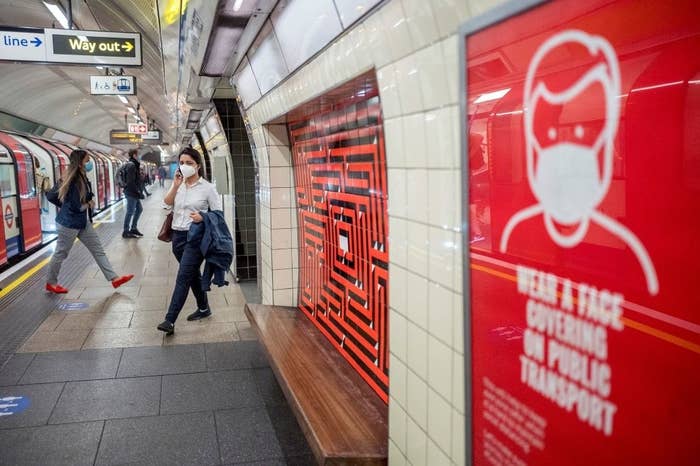 But not everyone is *listening* to the advice of scientists.
Bill Nye, a science guy, decided to do an experiment to show how effective masks are.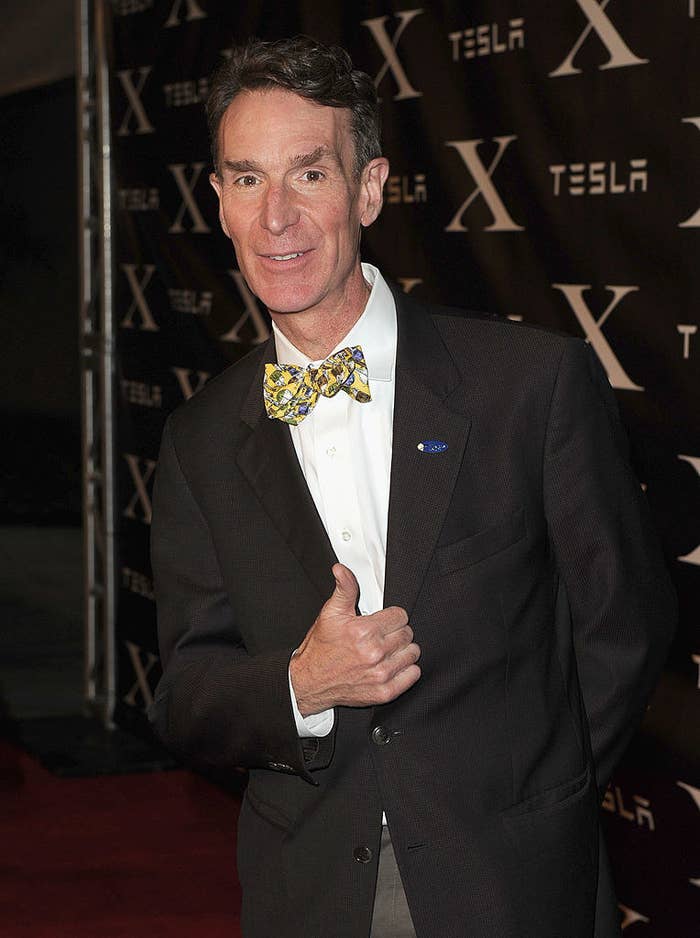 "Face masks, like this one, prevent particles from my respiratory system from getting into the air and then into your respiratory system."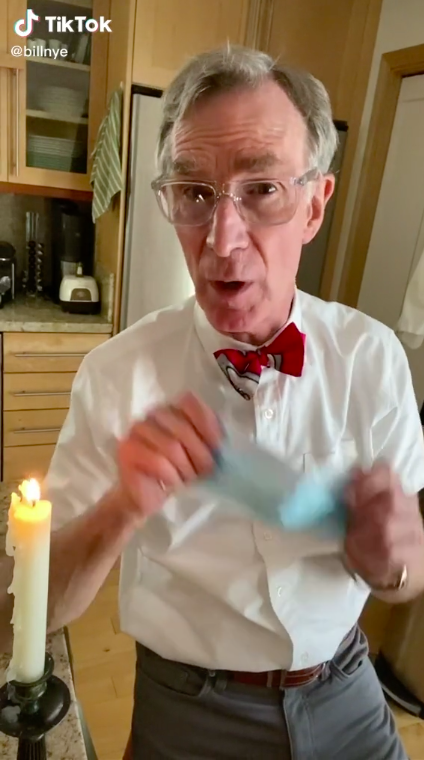 Bill picks up a scarf and shows how it blocks the movement of air. "It can block the movement of air, but only to a certain extent," Bill says.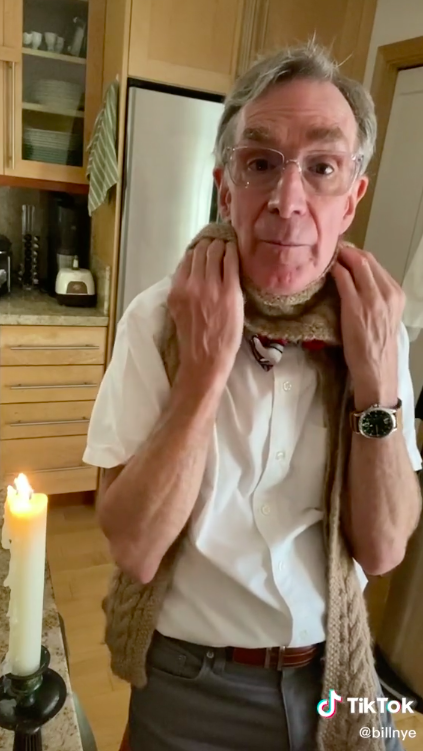 In the video, he blows at the candle with the scarf over his mouth and the candle goes out. Not very effective!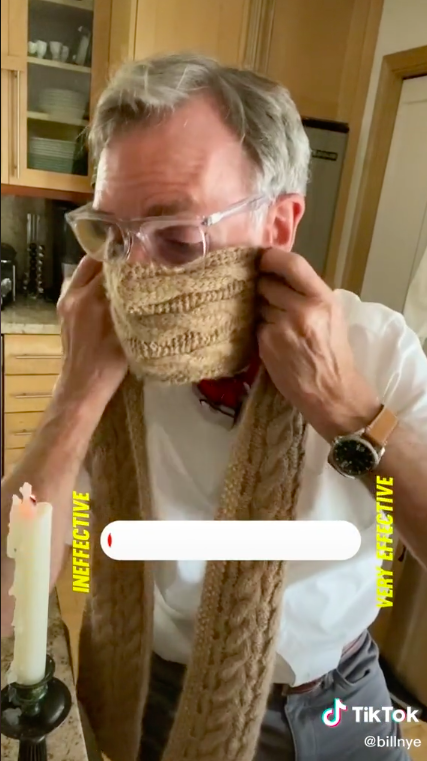 For his second experiment, Bill picks up a homemade face mask made out of just two layers of cloth and a pipe cleaner.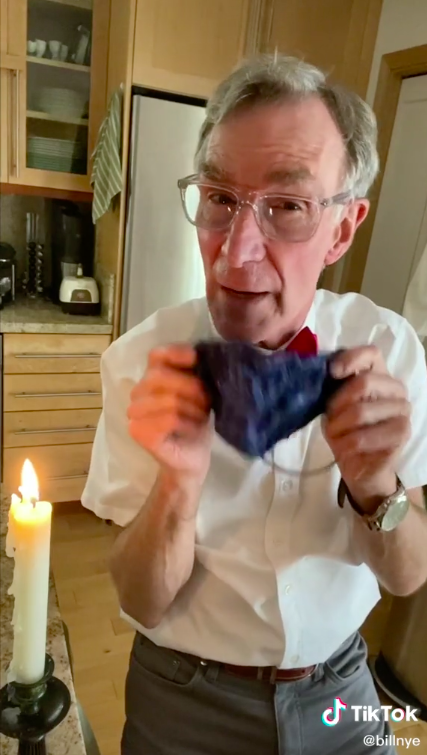 "If you're wearing one of these, you are protecting yourself and those around you," Bill says.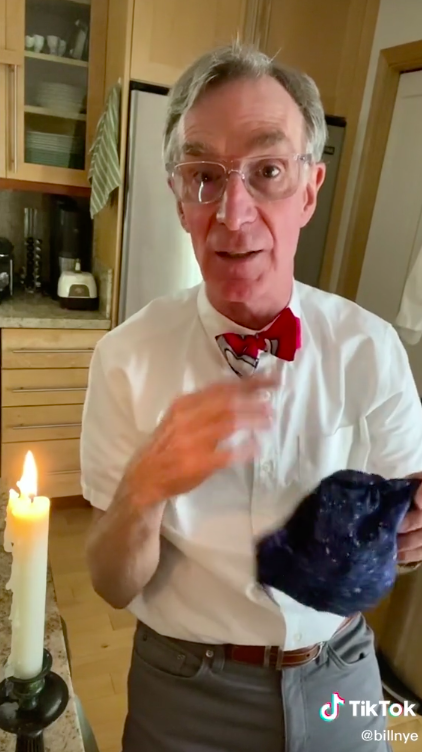 "But the main reason we want you to wear a mask IS TO PROTECT ME, FROM YOU, AND THE PARTICLES FROM YOUR RESPIRATORY SYSTEM FROM GETTING INTO MY RESPIRATORY SYSTEM."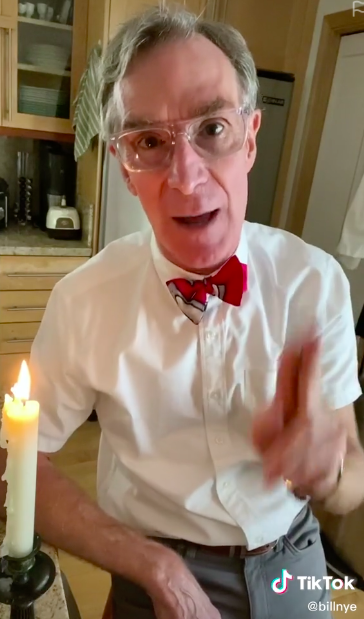 Bill continues: "Everybody, this is a matter, LITERALLY, of life and death. And when I use the word 'LITERALLY,' I mean LITERALLY: A MATTER OF LIFE AND DEATH."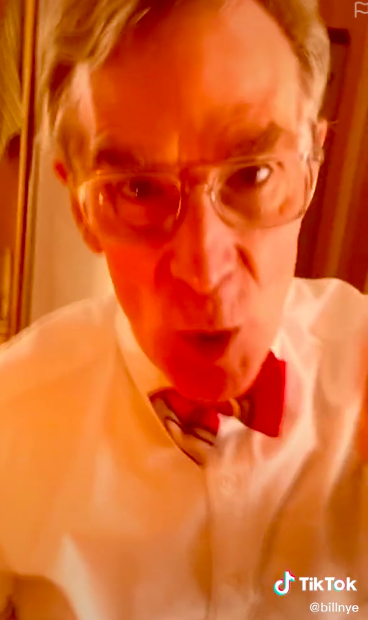 In conclusion, science rules.