If you were alive during the '90s, then you know the grip Beanie Babies had on the culture, so after watching the new HBO doc Beanie Mania, I thought I'd dig up some pictures to cherish the memories...
1.
First and foremost, this incredible picture of a couple divvying up their Beanie Baby collection for their divorce settlement.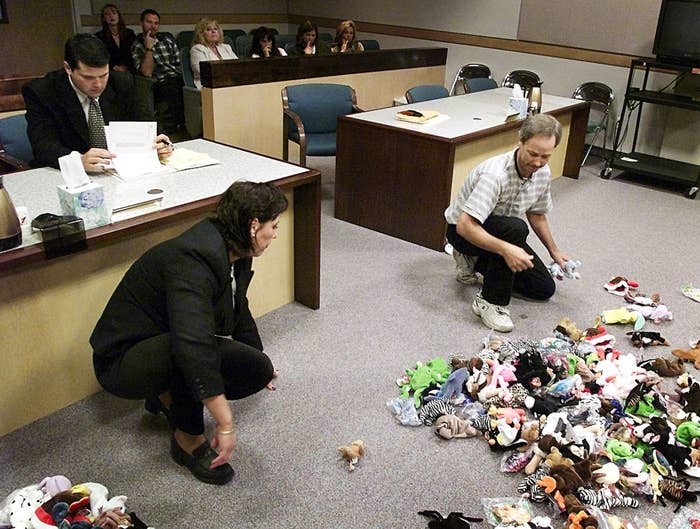 2.
Beanie collectors, aka middle-aged women, go berserk in a gift shop for a new release of Beanies.
"GIMME THAT PEANUT!!"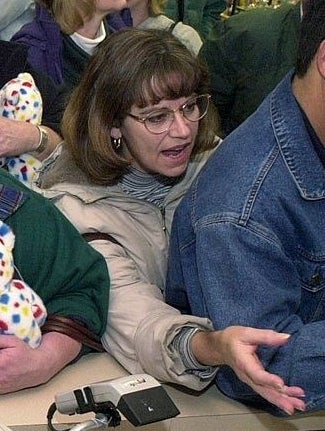 3.
A grown woman stands with her stuffed Beanie Babies trying to make a trade.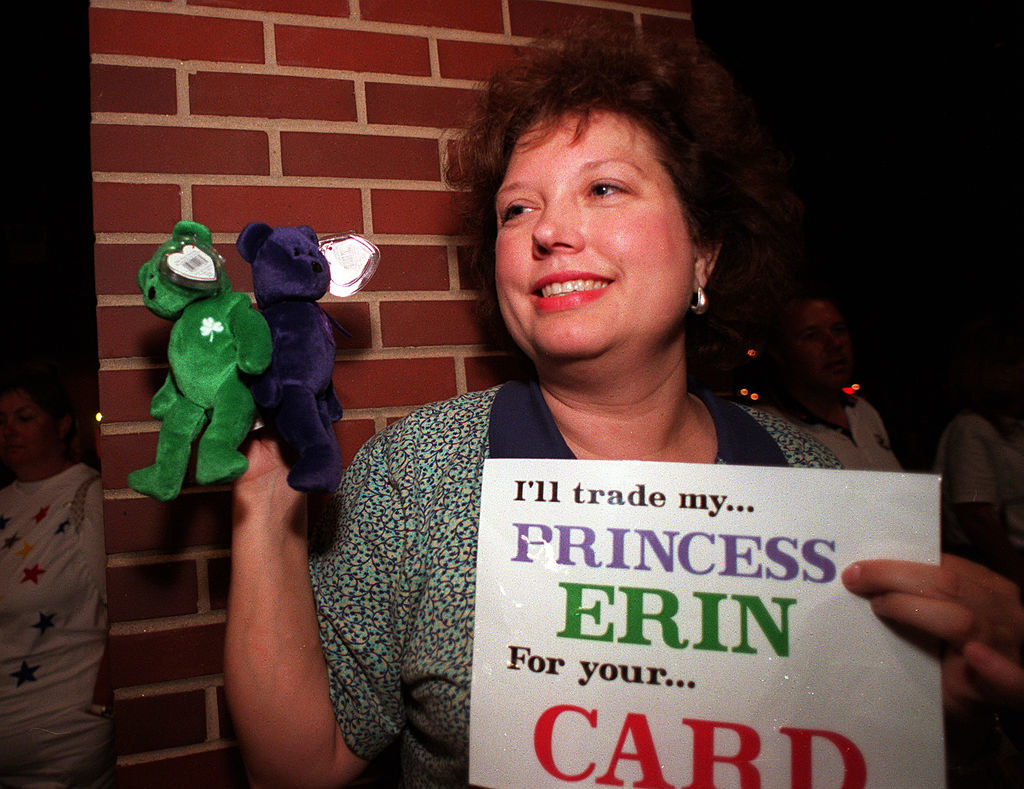 4.
A man runs a Beanie auction — yes, a legit auction — in a mall.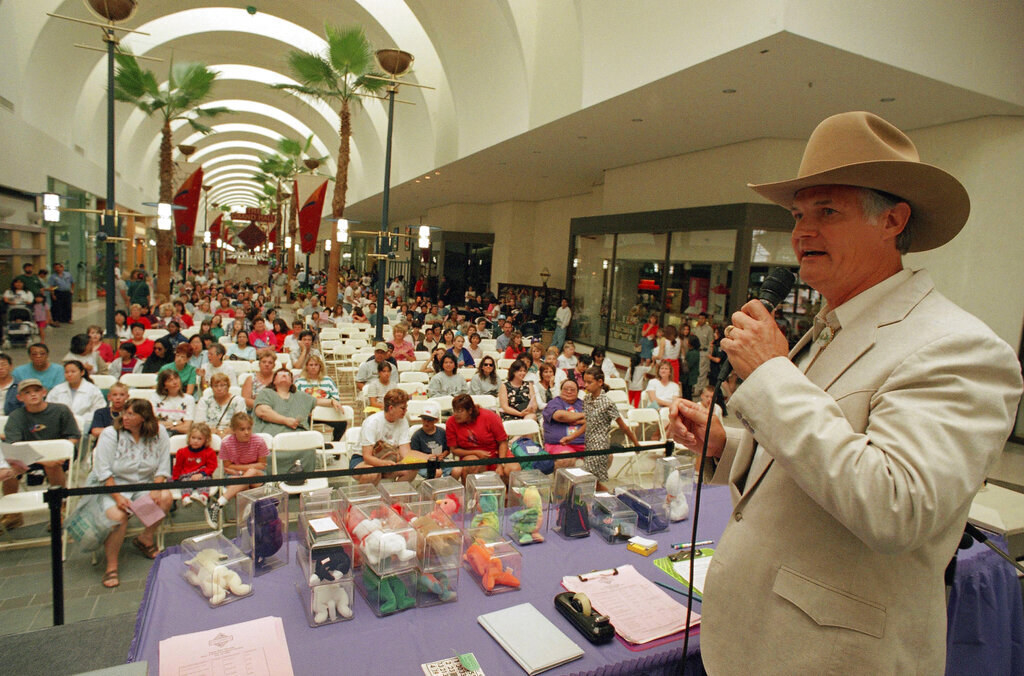 5.
Someone at that Beanie auction paid $200 for the elusive Princess Di bear.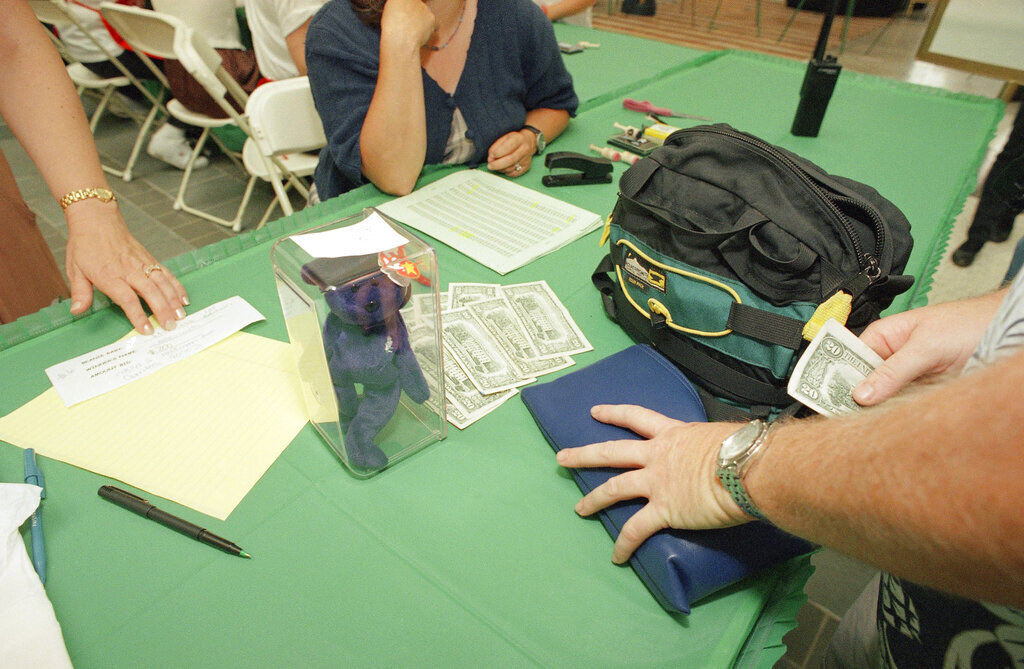 6.
This was the gold standard. The main event.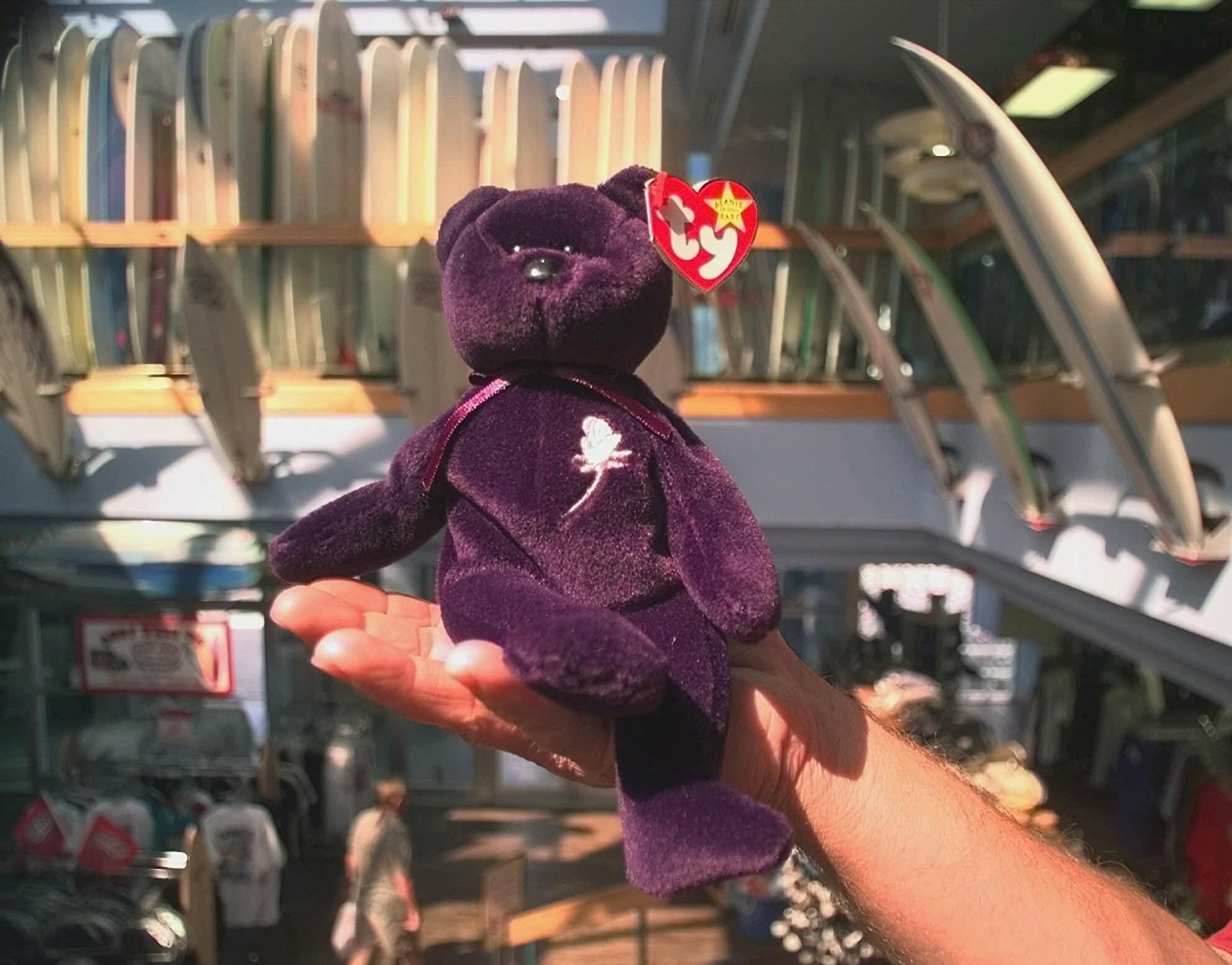 8.
I'd say 90% of Teenie Beanies ended up like this.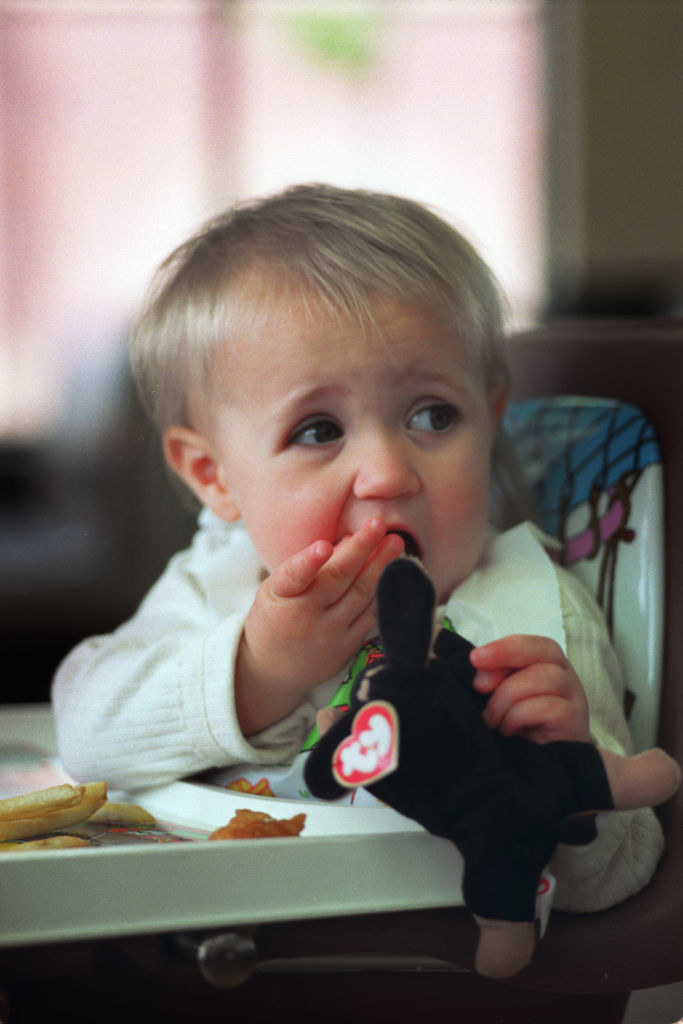 9.
A young woman sits with her Beanies on her head, because why not?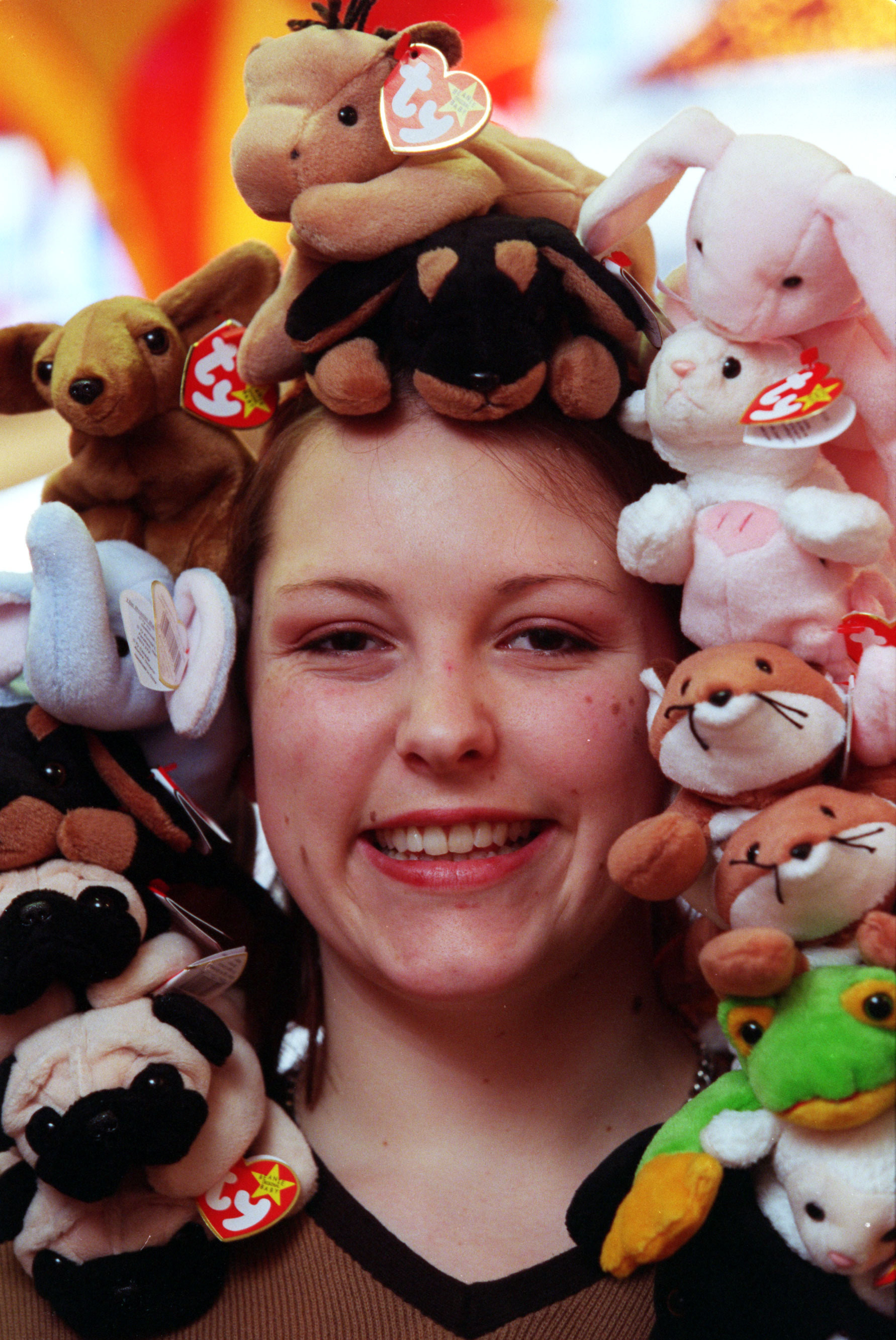 10.
Another middle-aged woman poses with a pile of Beanies.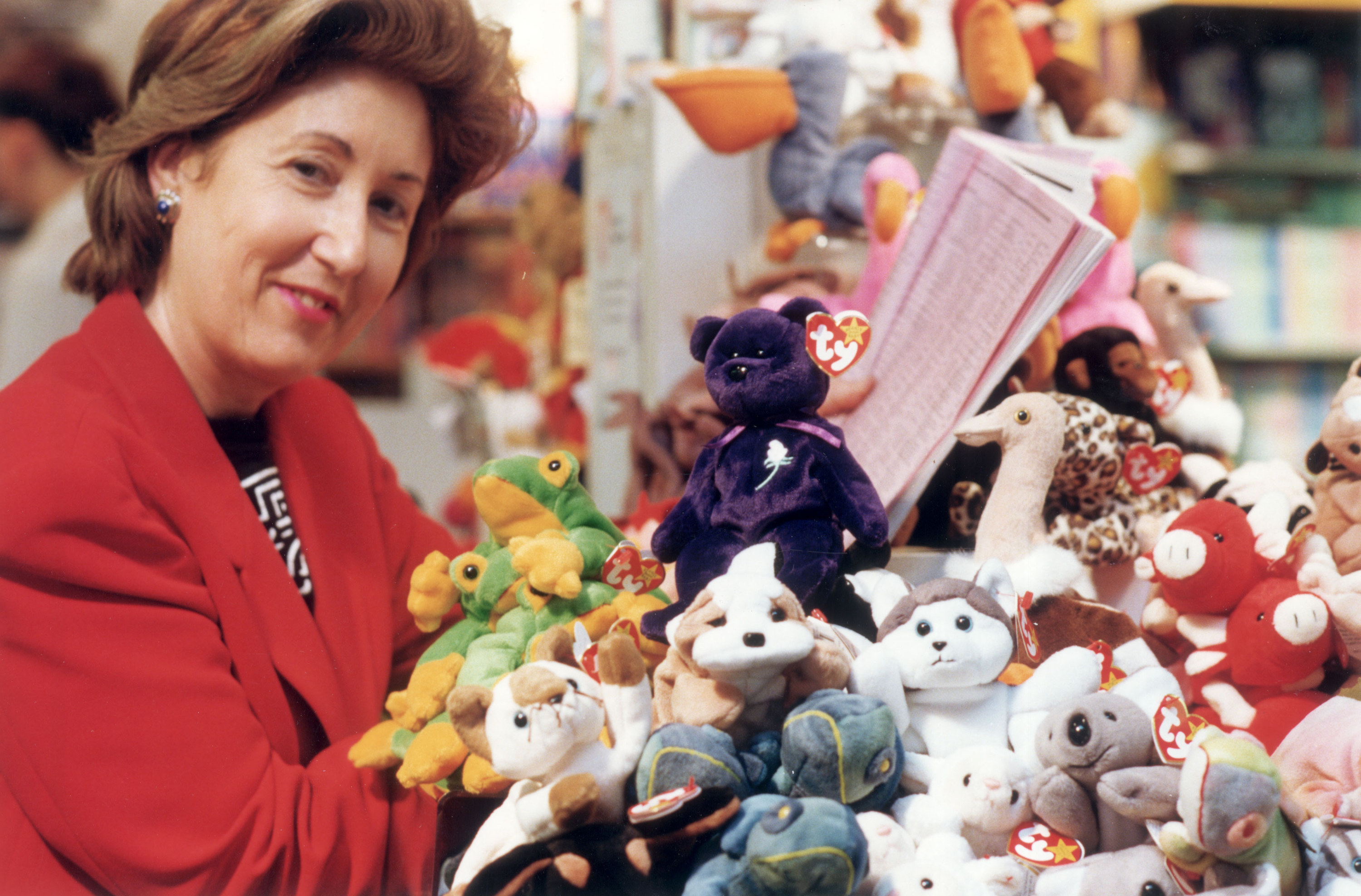 11.
Shaq is given a Beanie.
12.
The Queen even had a mini collection — some kids gifted her with a dragon Beanie Baby.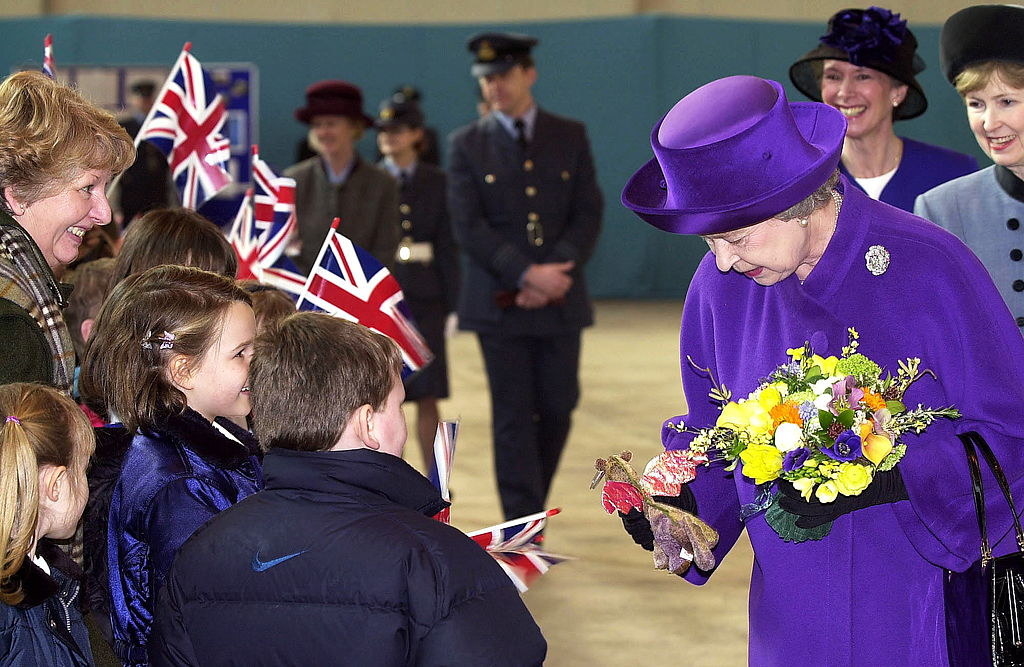 13.
The iconic "limited edition" Millennium bear.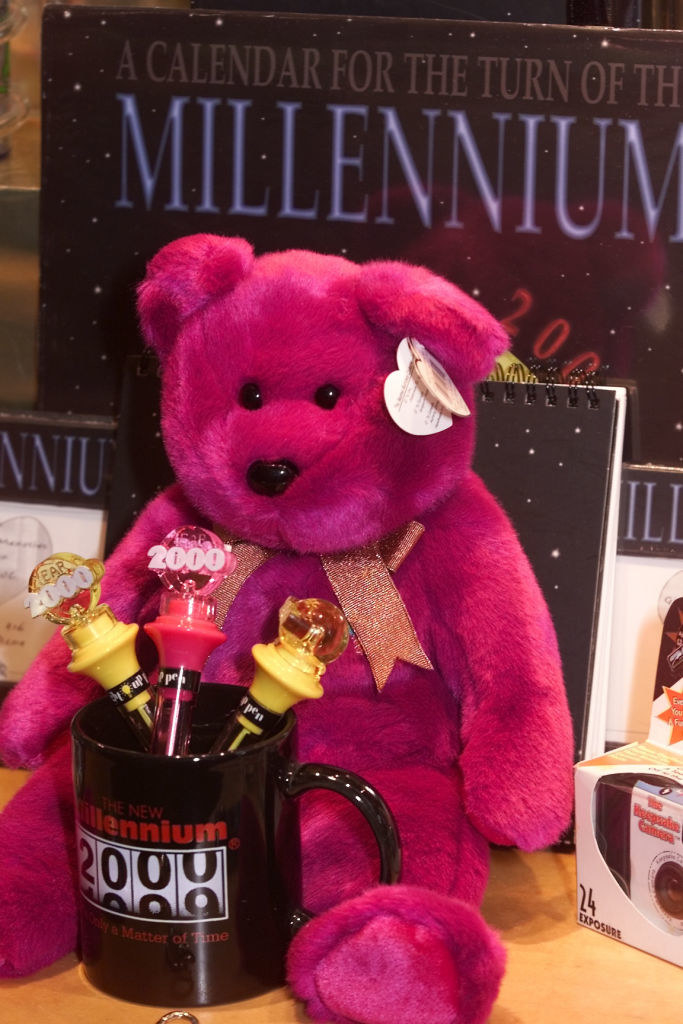 14.
Two women inspect some Beanies at a Beanie Baby silent auction.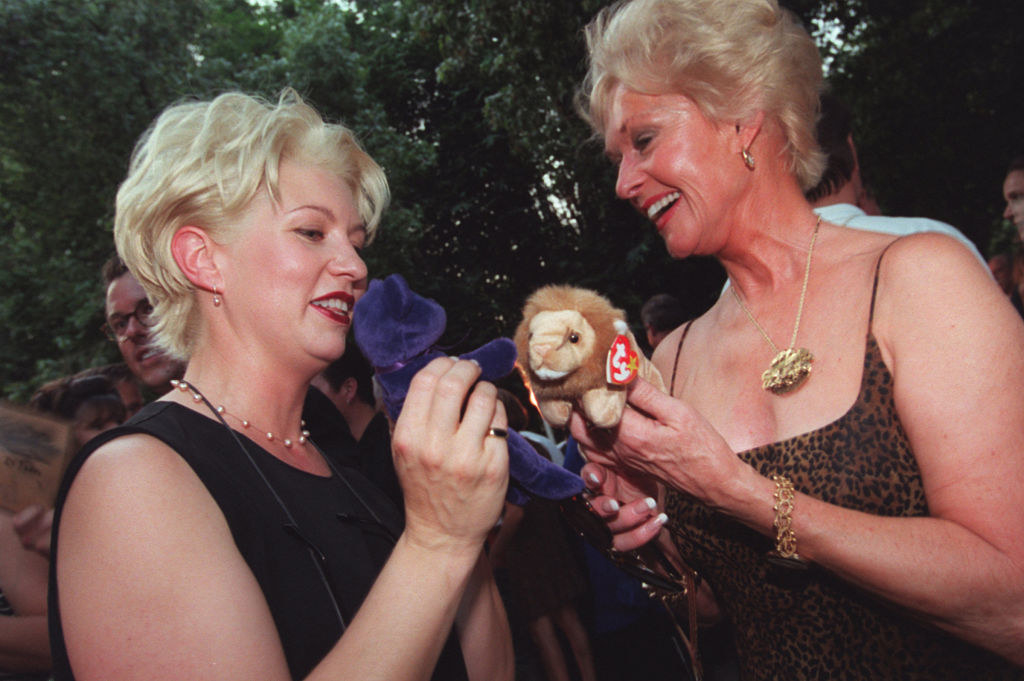 15.
A 5-year-old boy grabs his 12-Beanie maximum the store allowed shoppers to buy.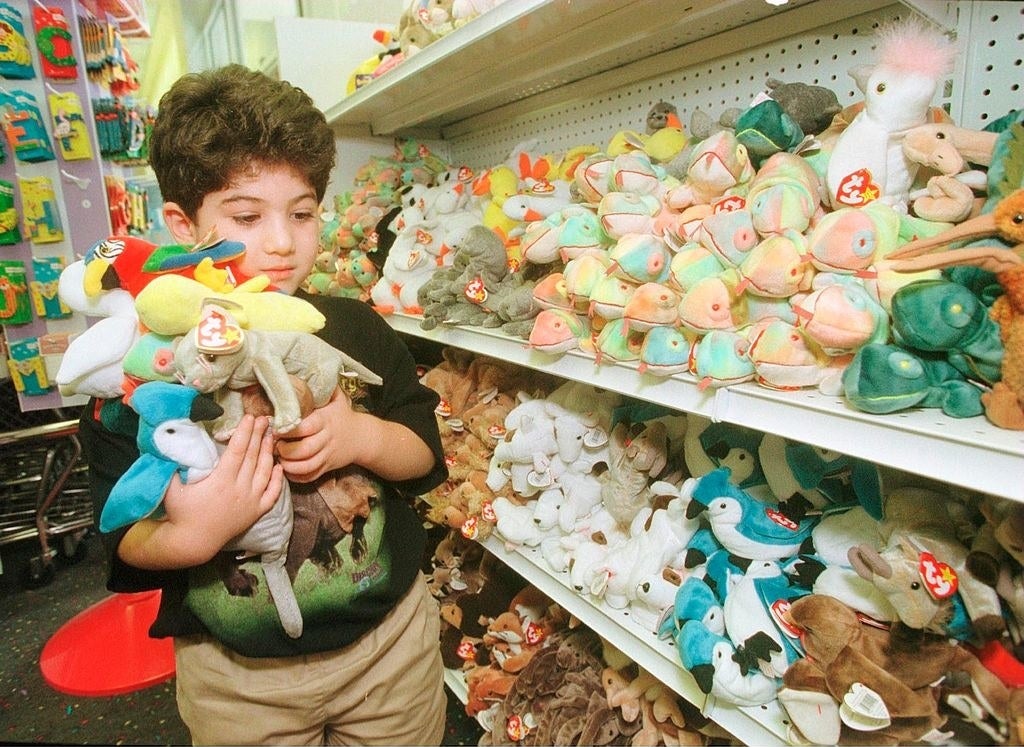 16.
Bill Clinton is presented with a special edition Sammy Sosa Beanie Baby by the baseball player himself.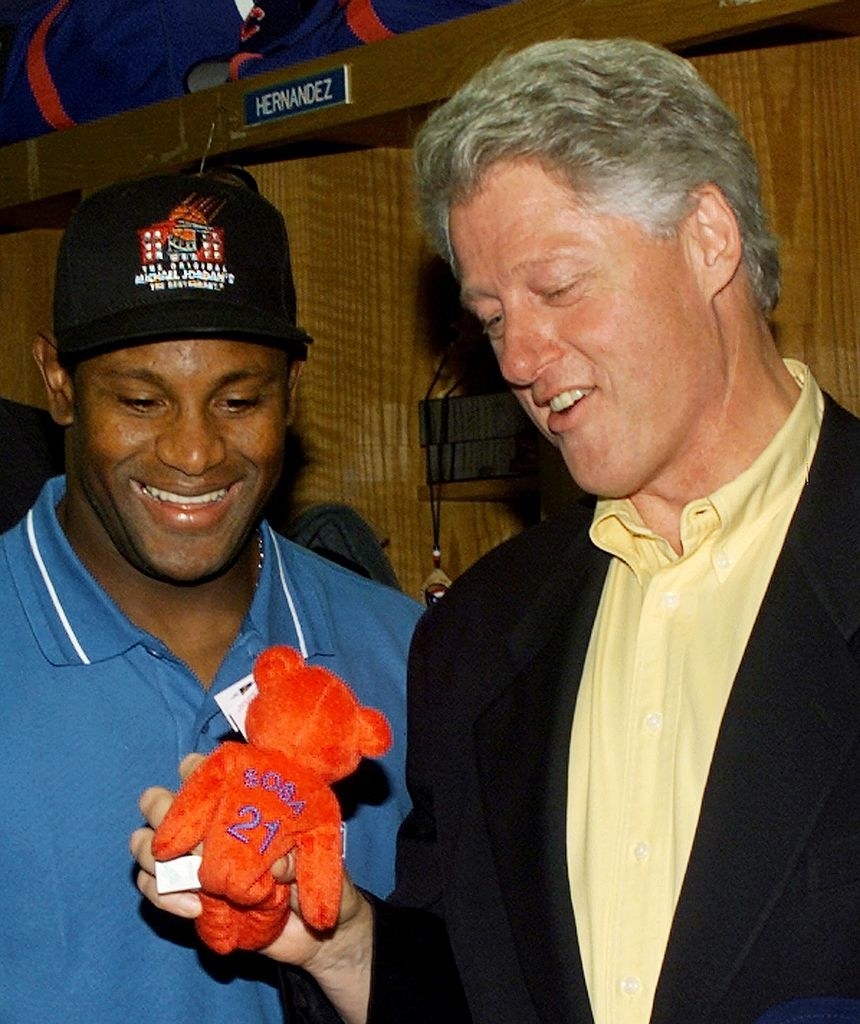 17.
A girl shows off her Beanie collection.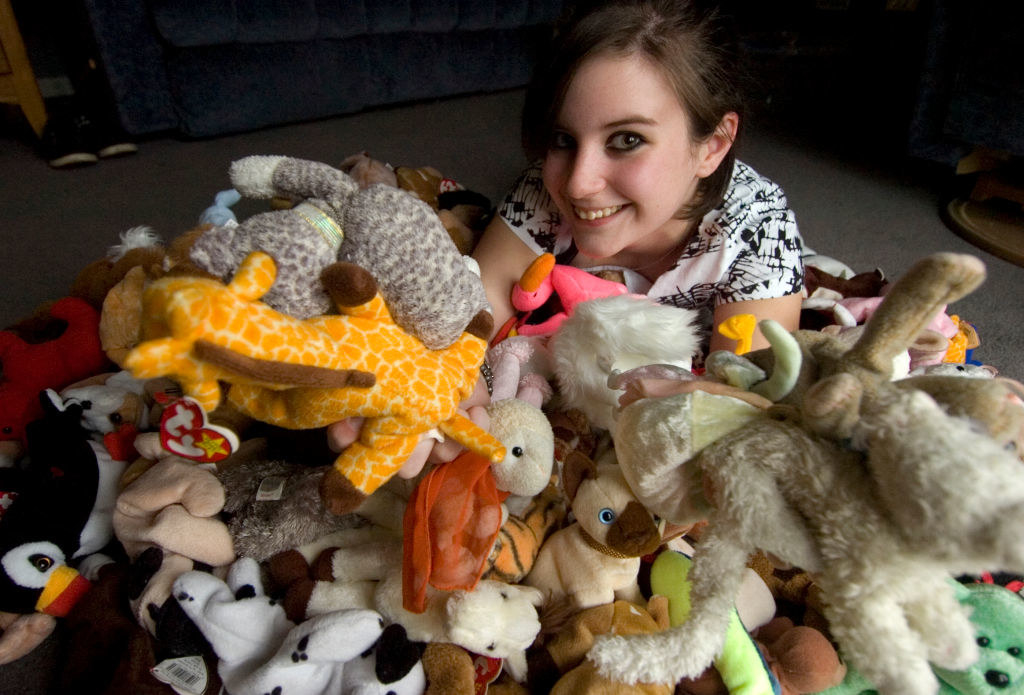 18.
A woman carefully displays her Beanies.
19.
The inventor of Beanie Babies, Ty Warner, celebrates the 10th anniversary of Beanies in 2003.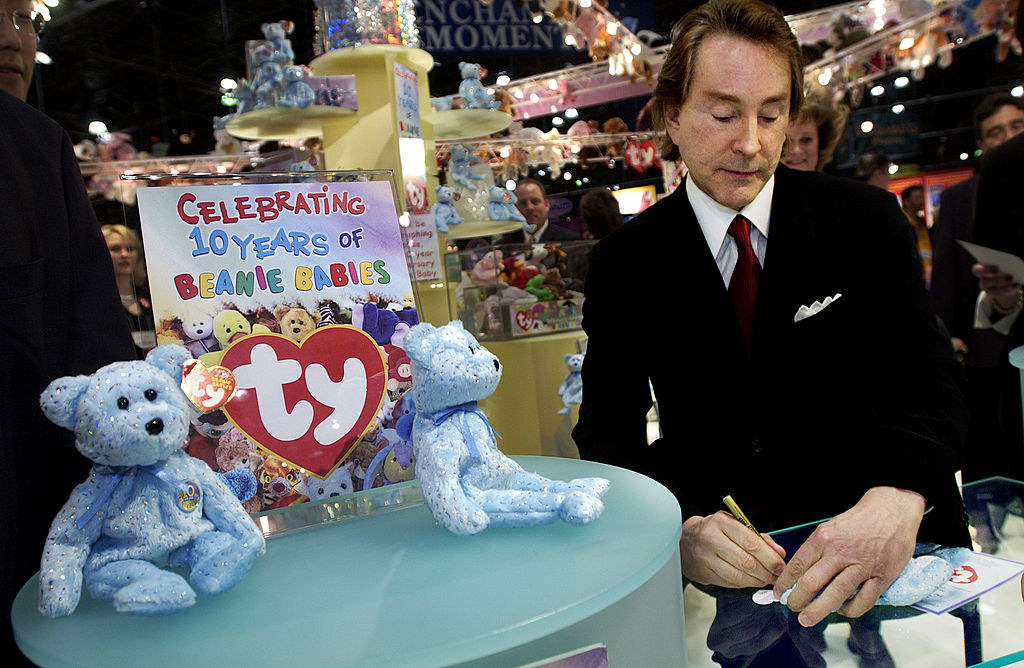 20.
Ty presents a Beanie to a very excited middle-aged woman.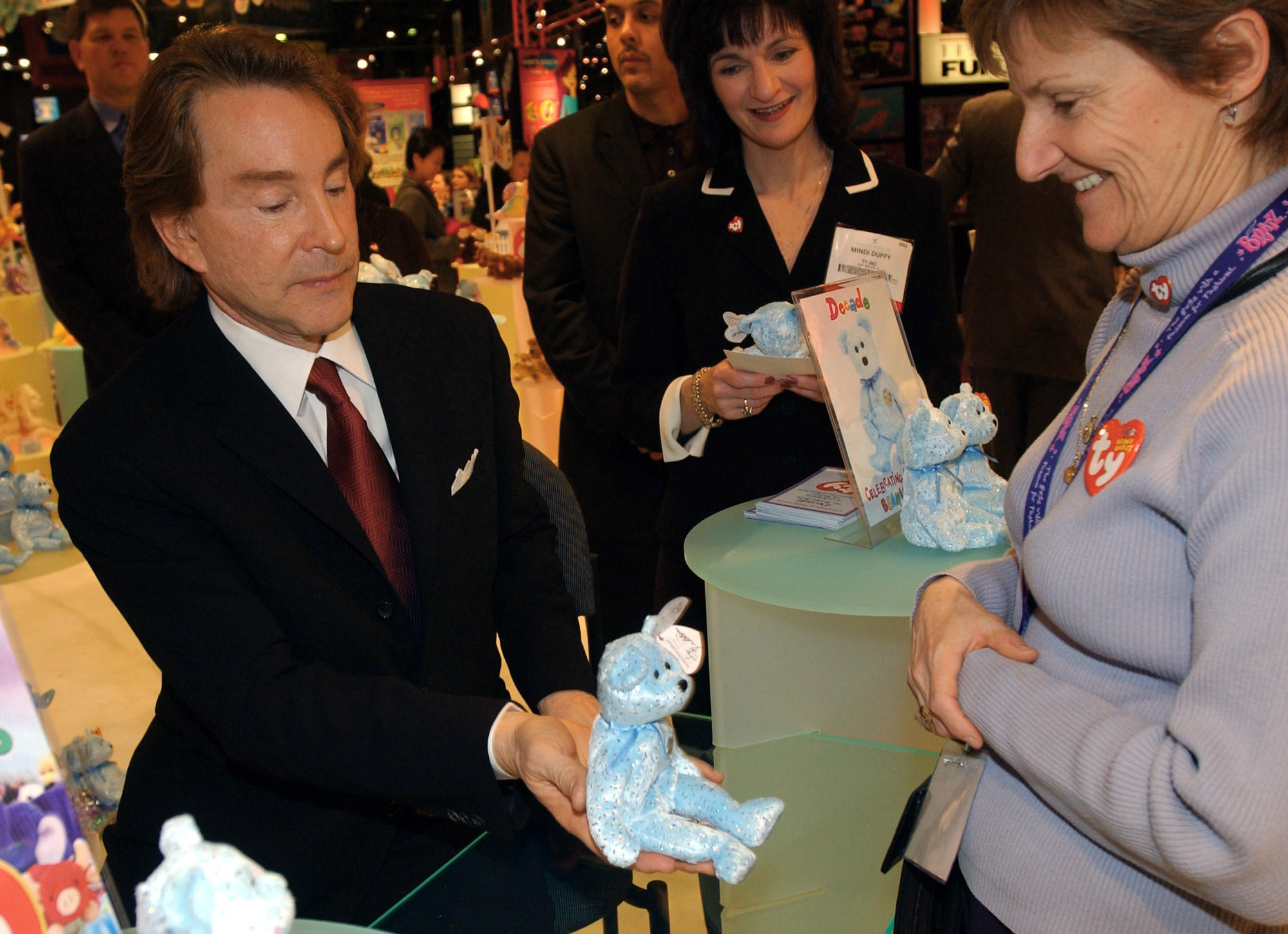 21.
An employee at a Hallmark store in West Virginia shows off the St. Patrick's Day Beanie exclusive: Erin the Bear.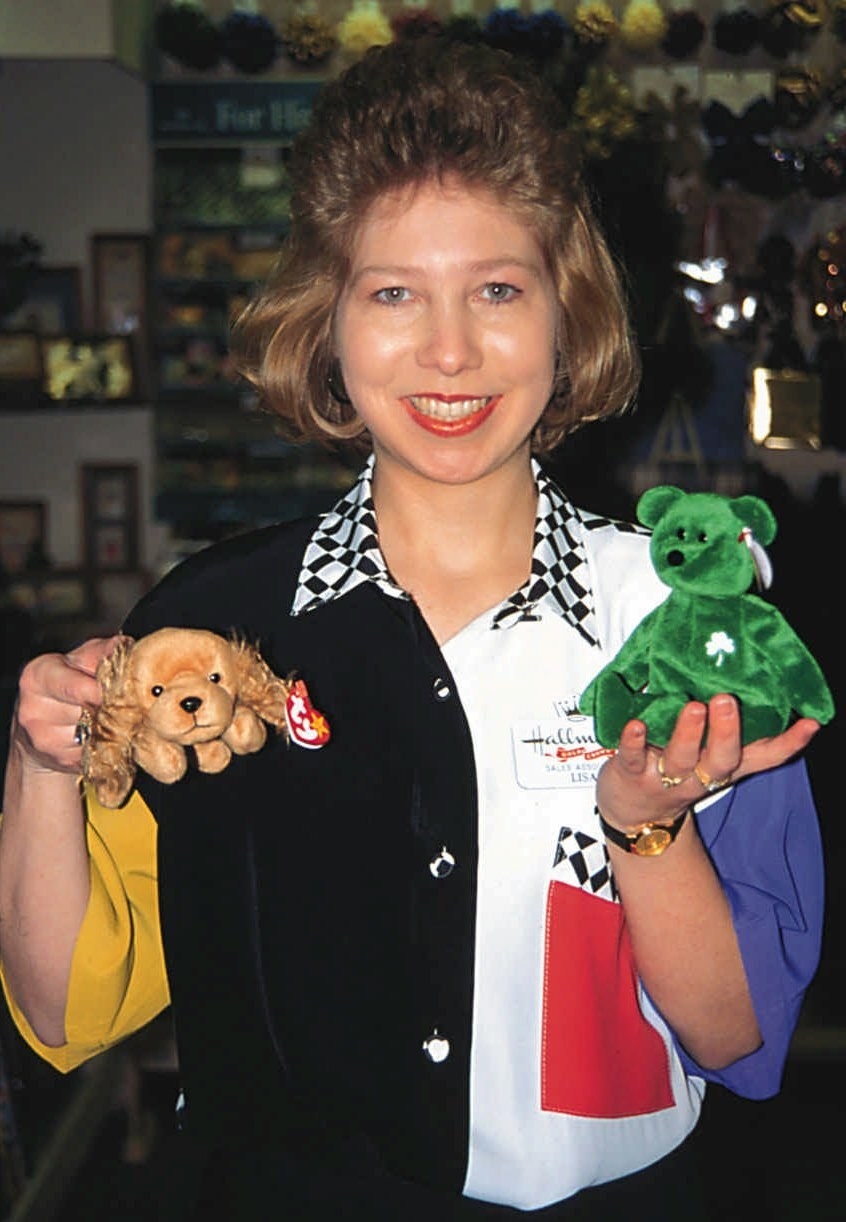 22.
A woman puts a Beanie in a protective plastic bag.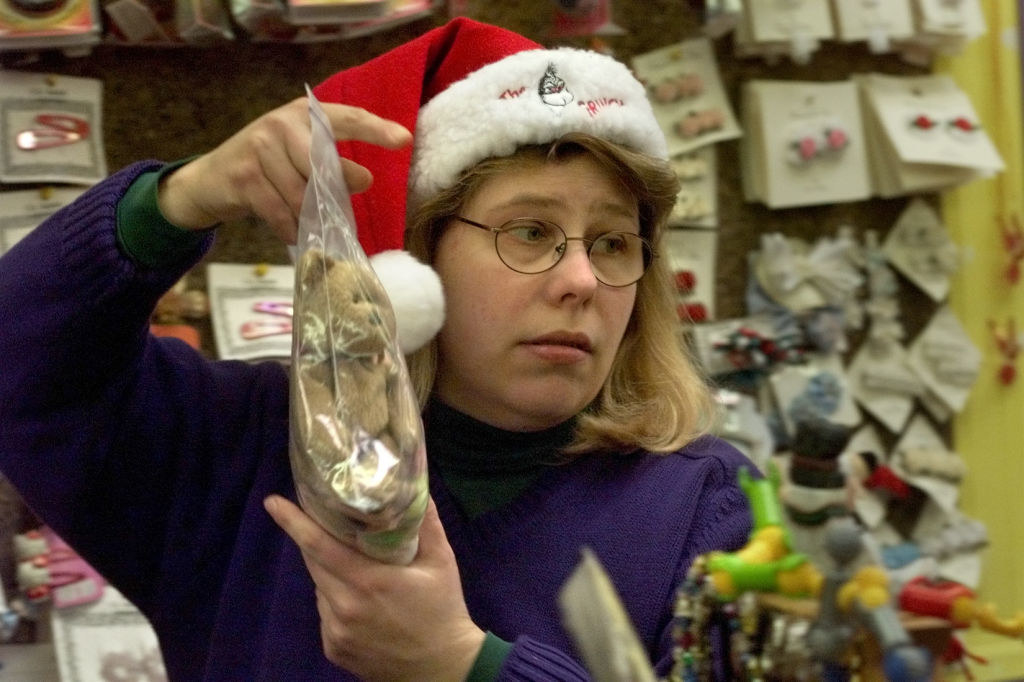 23.
A boy sells Beanie Babies with his mother as if they were both *in charge* of the collection, but let's be real — this was totally his mom.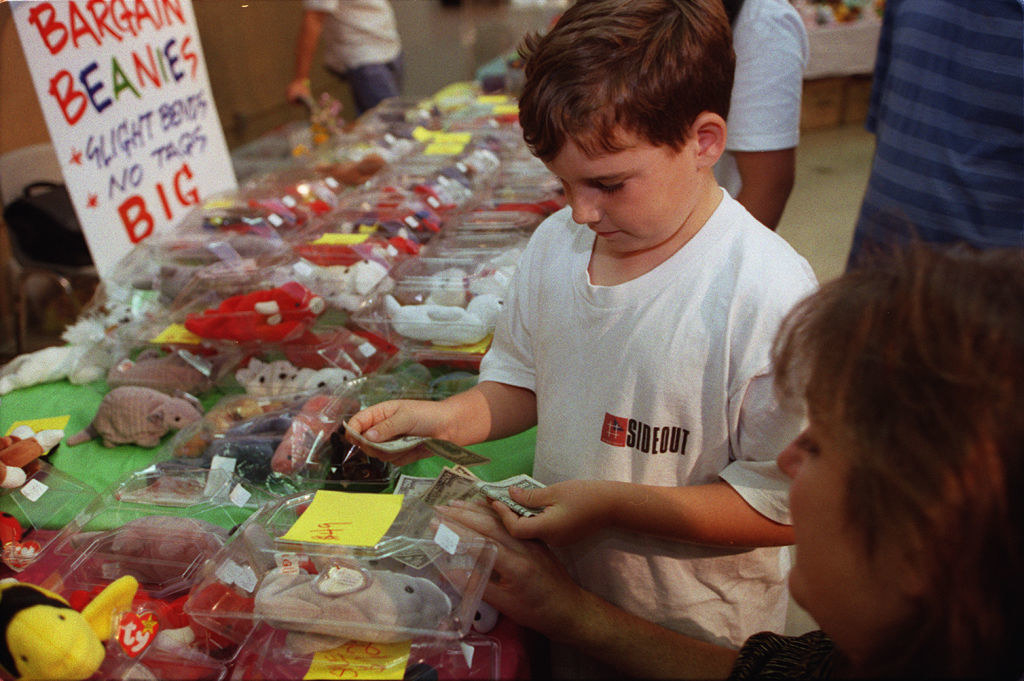 24.
A $5,000 Beanie on display.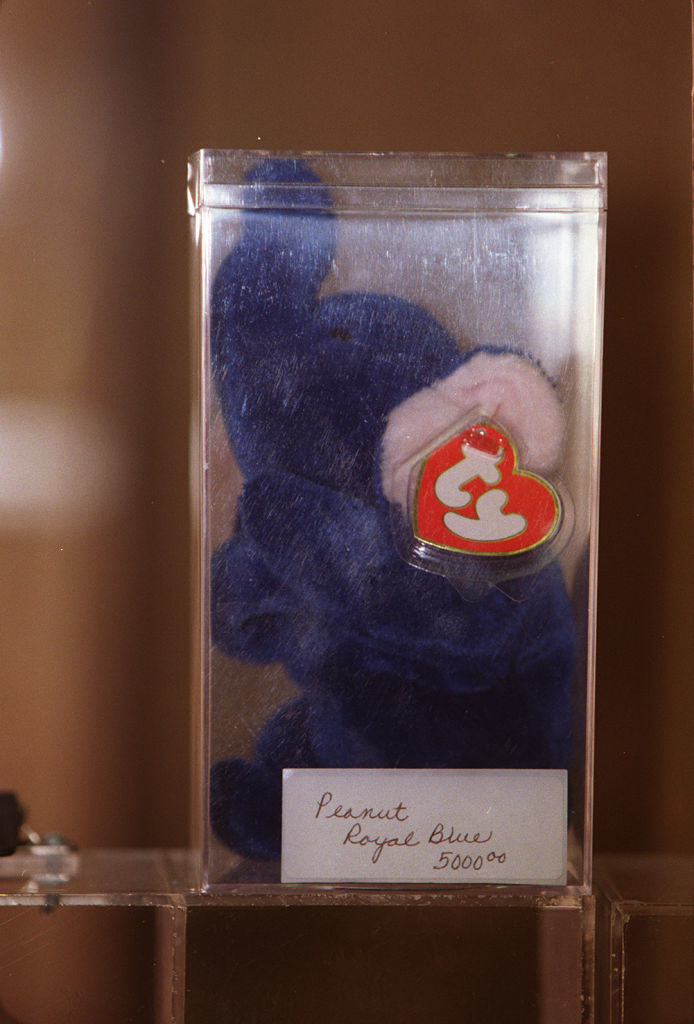 25.
A group of women hold some Beanies they plan to donate to children in war zones.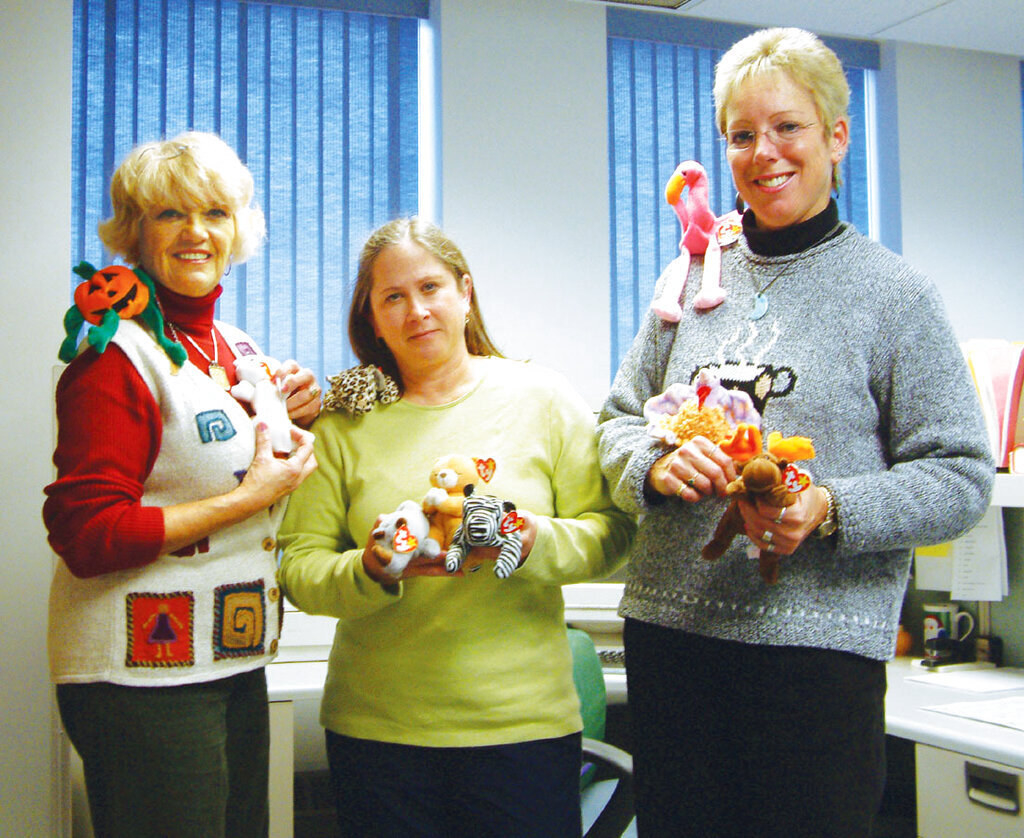 26.
A woman inspects some Beanies at a Beanie swap.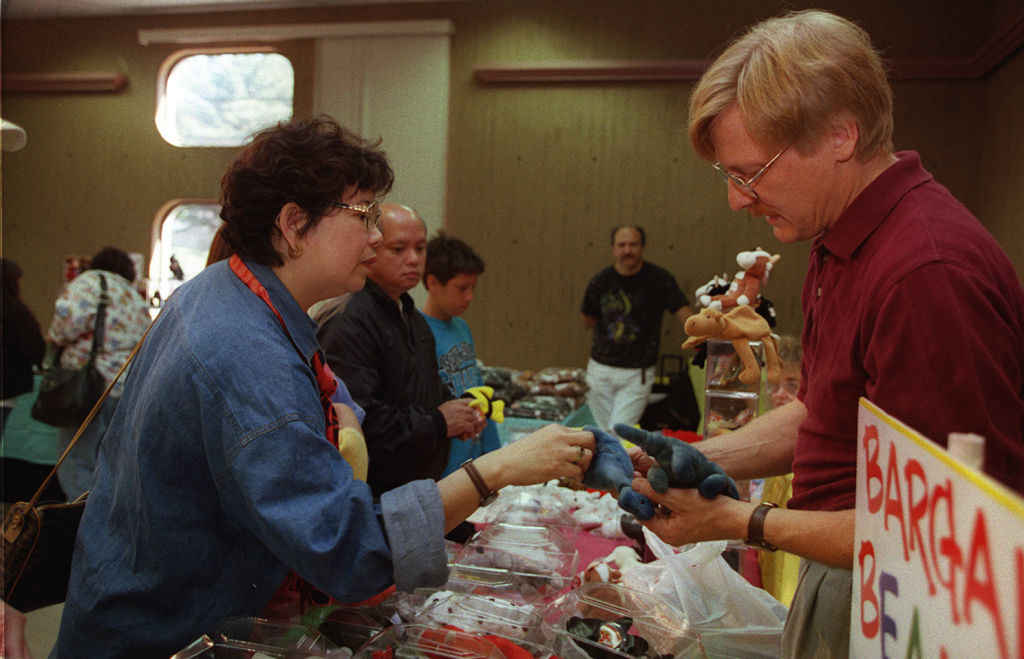 27.
"Give Me Just One Night (Una Noche)" singers 98 Degrees pose with their beloved Beanies.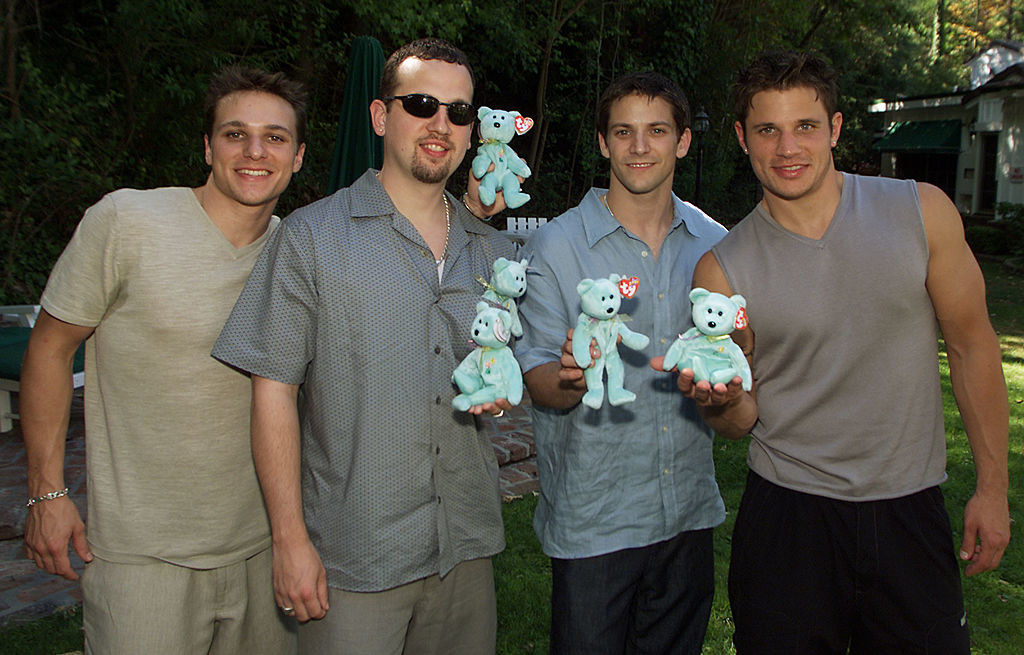 28.
A line of literally thousands of people wait to get into a baseball game because they were giving away free Beanies.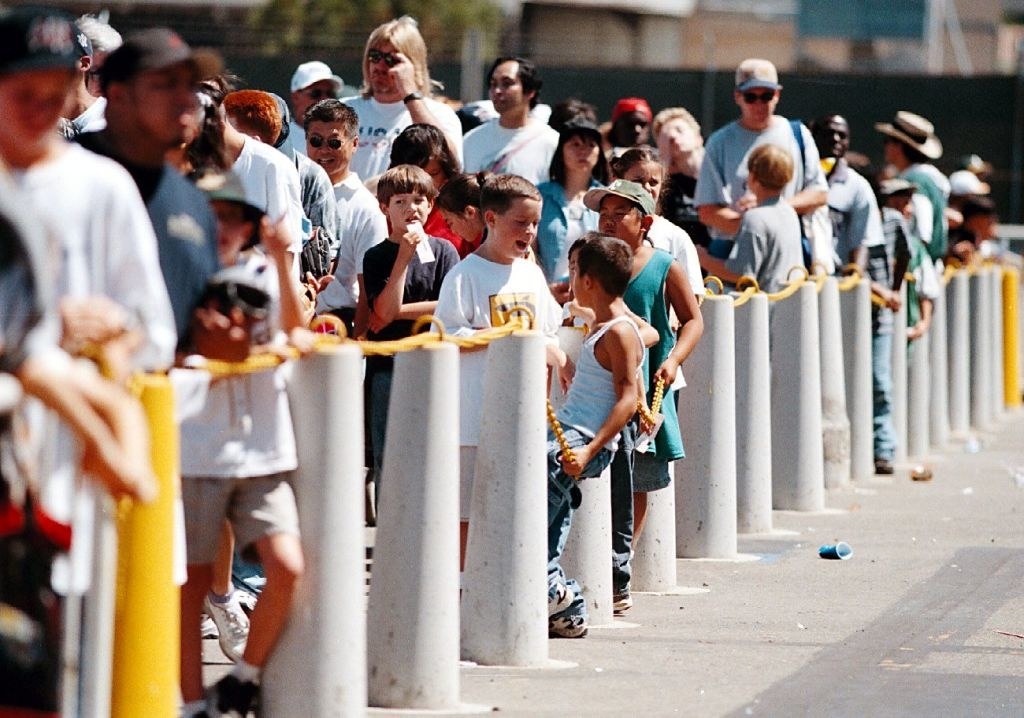 29.
Those were the goods.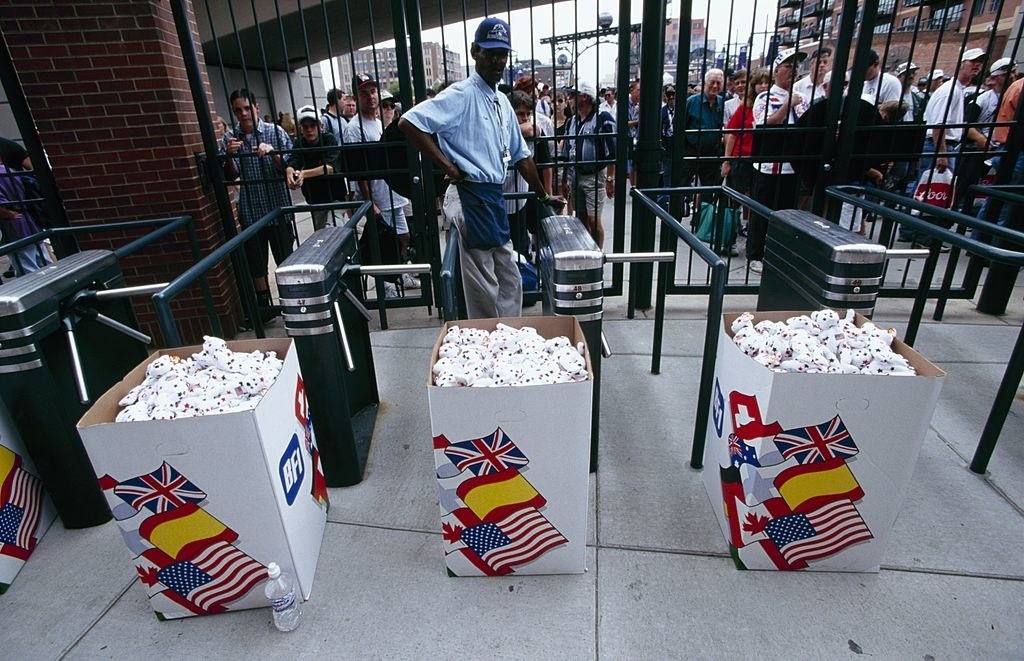 30.
And here's that treasure.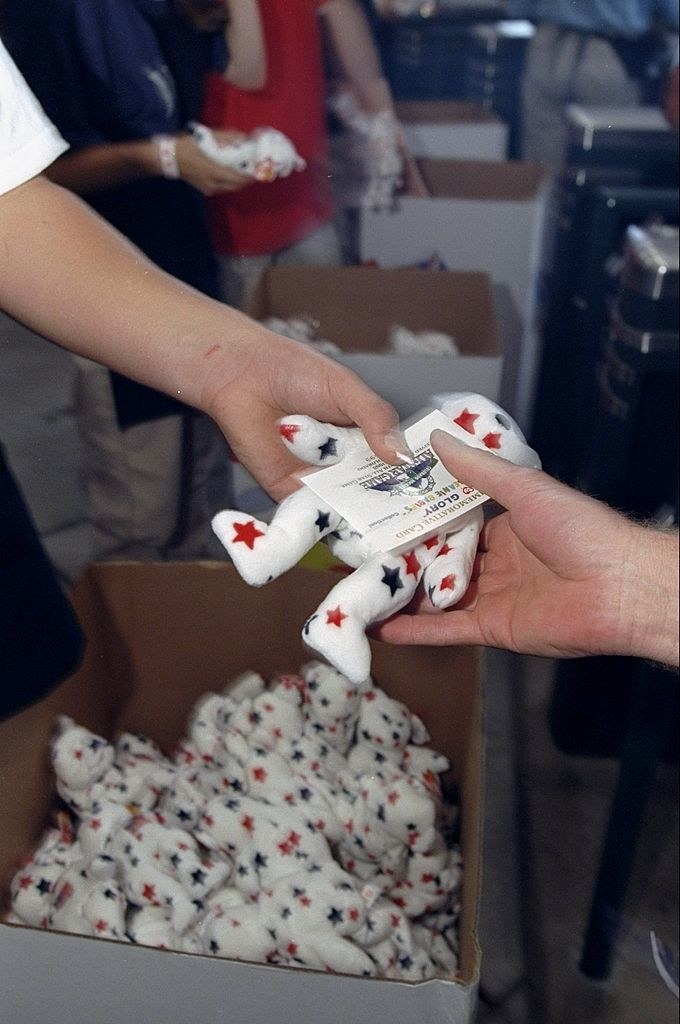 31.
A hotel convention hall is PACKED with Beanie collectors trying to find that elusive rare deal.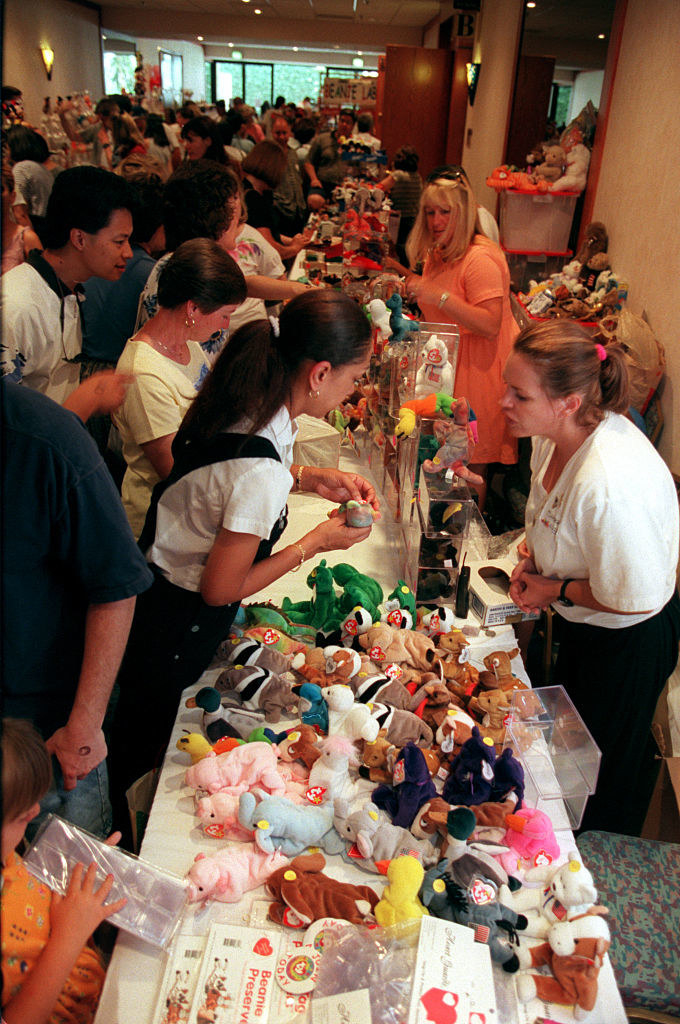 32.
A group of people wait for the doors of a pharmacy to open; apparently they had been waiting since 4 a.m.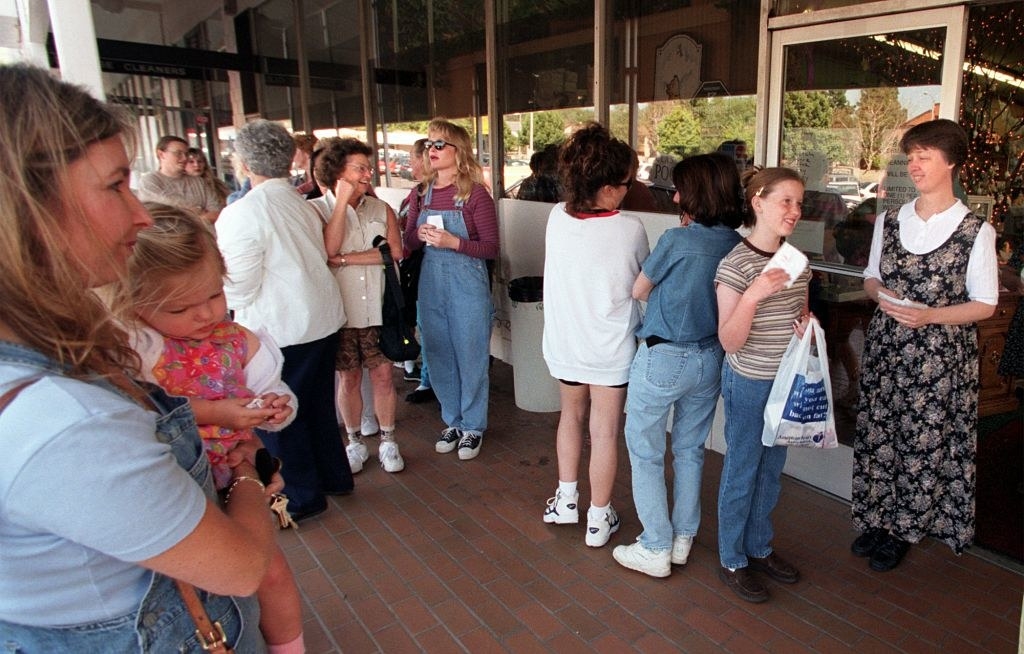 33.
And last but not least, a girl poses with her collection of 123 Beanie Babies.