Welcome to another BuzzFeed post about what people think about Americans.
Since basically forever or since Twitter was a thing, Americans have wondered what their accent sounds like to non-Americans.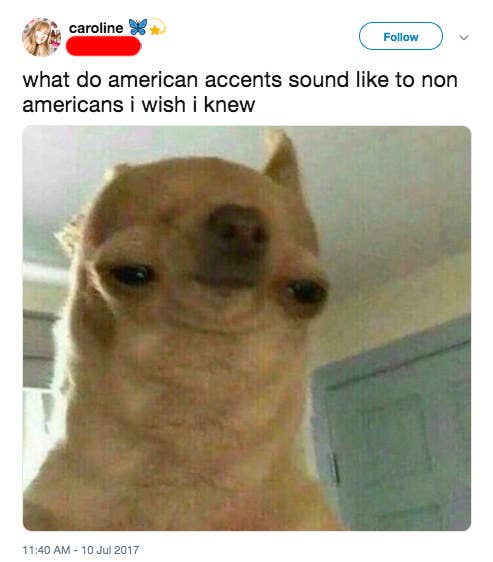 Does it sound bland?

Does it sound "hot" like how all Americans think British accents sound hot?

There was one OVERWHELMING opinion that I had never even thought of before.
It all stems over this belief:

Over and over, people were saying the same thing.

We sound "class" in films and like idiots in real life.

It's a thing.

It sounds fake to people.

"The cheesiest accent ever."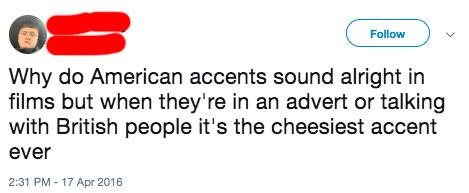 "Intense."

"Rank."

So, blame Netflix.

Blame movies and blame all media in general.

Maybe Americans are just a simulation.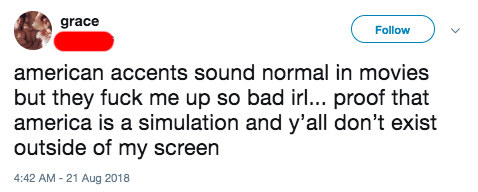 Or maybe we just suck.

But I think this sums up the "American accent" best: