After beating the Boston Celtics in a double-overtime thriller, Washington Wizards point guard John Wall wanted to dedicate his 26 point, 17 assist, and seven rebound performance to his young friend Damiyah Telemaque-Nelson who passed away from Burkitt's lymphoma at 6 years old.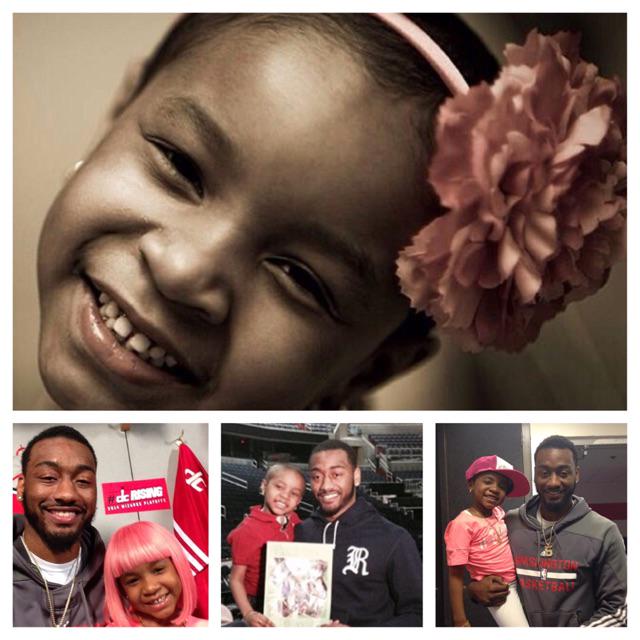 The unlikely friendship formed when a friend of Wall's showed him a Facebook post about Miyah's wish to meet Nicki Minaj. The Wizards guard shares mutual friends with the hip-hop star and decided to help make her wish come true.
With the help of Wall and the Wizards public relations staff Miyah's wish became reality. Not only did she get to meet Minaj, but she also got her very own pink wig.
Wall sent his uniform from last night's win to Miyah's family.