The Iowa State Cyclones advanced to their first Sweet 16 since 2000 this Sunday after a thrilling last-second 85-83 victory over traditional powerhouse UNC Tar Heels.
During his post-game speech, coach Fred Hoiberg had an important message for his team... He wanted his players, his family, and the millions of people watching at home to know that he's not a very good dancer...
And he doesn't care who knows it.
After he busted some serious moves in the locker room, Hoiberg texted his daughter to apologize for possibly embarrassing her with his post-game celebration.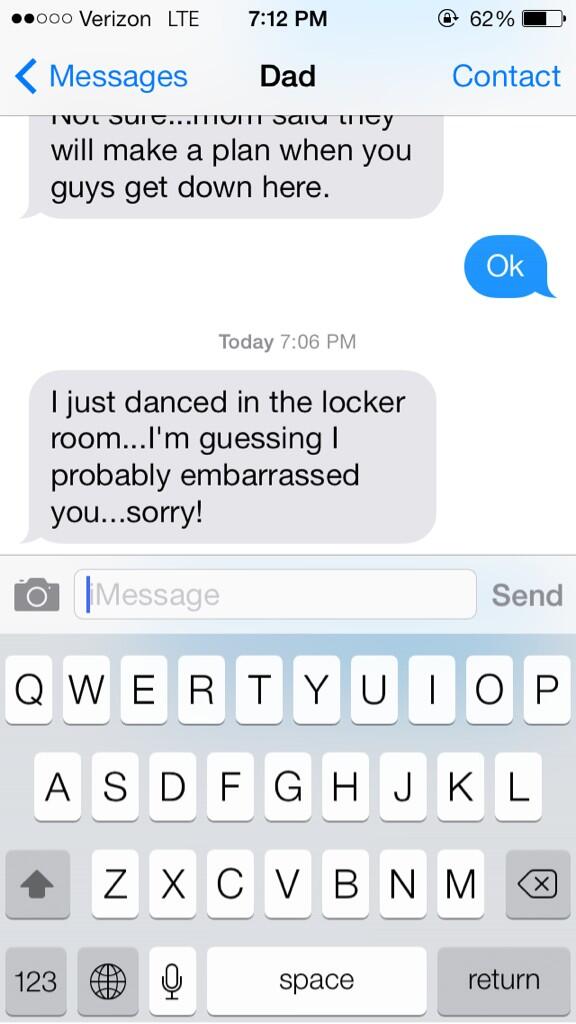 She didn't care, but his son was a little more critical of his dad's moves.
Iowa State faces UConn this Friday night at Madison Square Garden for a chance to move on to the Elite Eight, and keep dancing...literally.