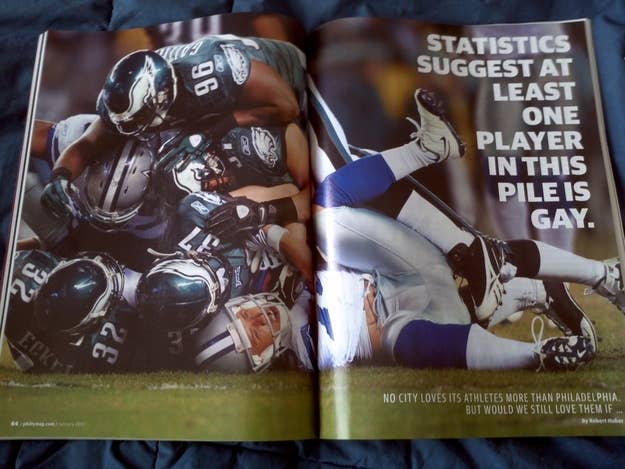 This provocative two-page spread leading into an article in the January 2012 issue of Philadelphia Magazine about the challenges of being openly gay in professional sports. The article by Robert Huber is well worth the read, but the image speaks volumes.
There are currently no openly gay athletes hailing from the NFL, NBA, MLB, or NHL, though a handful have come out after retiring.
The statistic referenced in the image is, according to Huber, the "generally accepted rule of thumb [that] suggests that 10 percent of the population is homosexual. There are more than 100 players currently on our four local pro teams. So it's clear that whatever teams we get behind, some of the players we're now applauding or booing are gay."
The graphic pictured above does not appear alongside the online version of Huber's piece.