16 Messages That Are Basically Sexts For Parents
"Timmy understands his Common Core homework and doesn't need your help."
1.
When you're desperate for sleep and there's no relief in sight: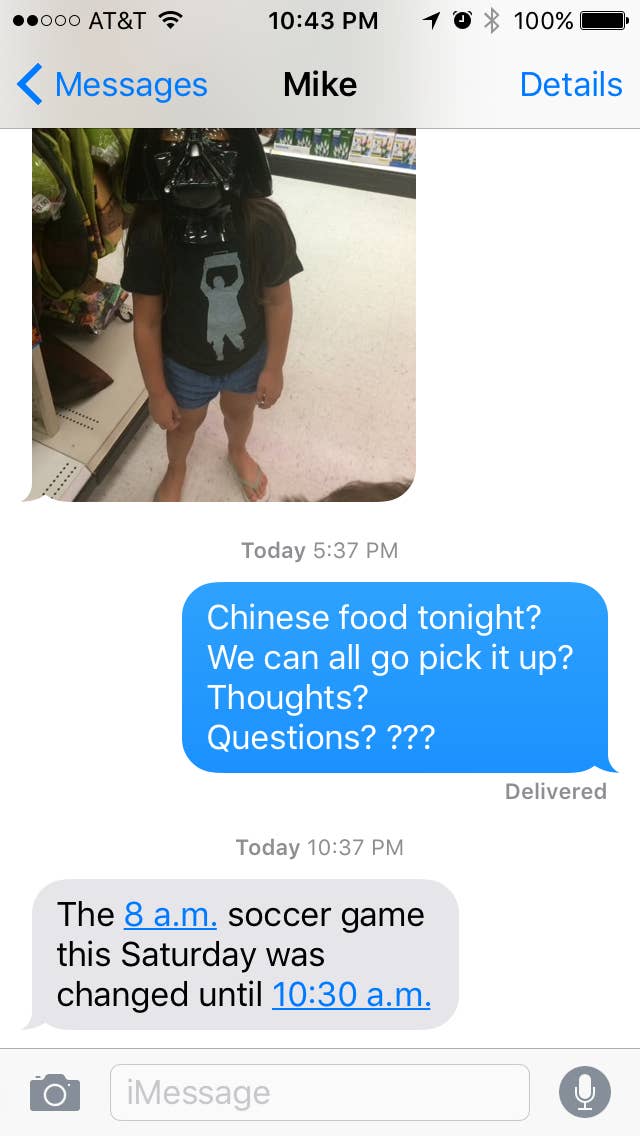 2.
When you're stressing over how to decline an invitation from a friend without kids: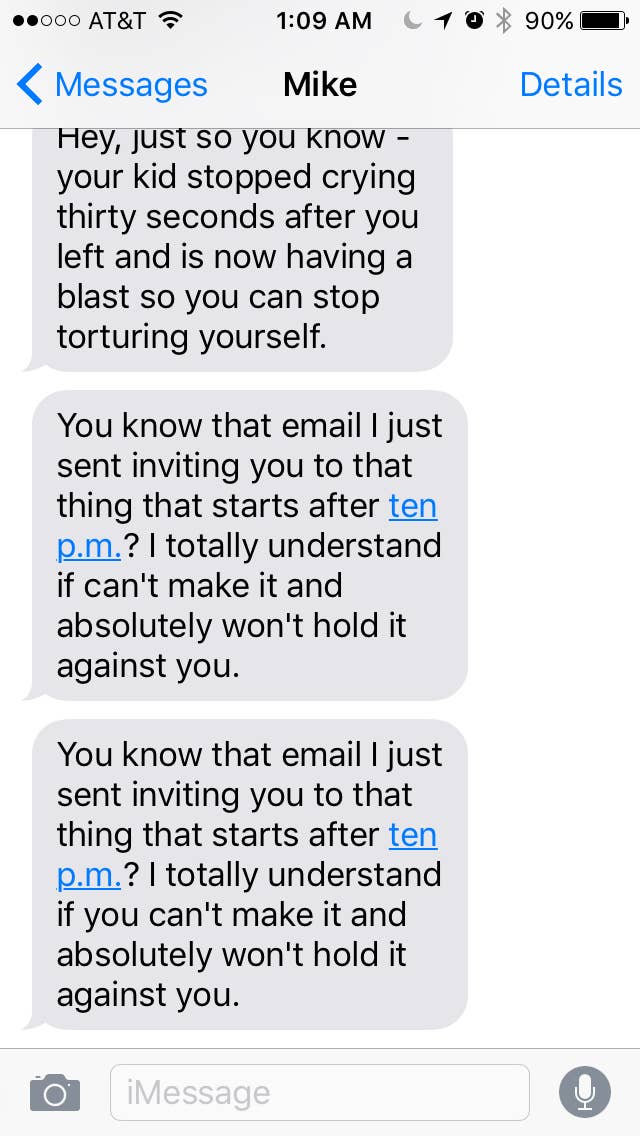 3.
When you really don't have time to bake three dozen cookies: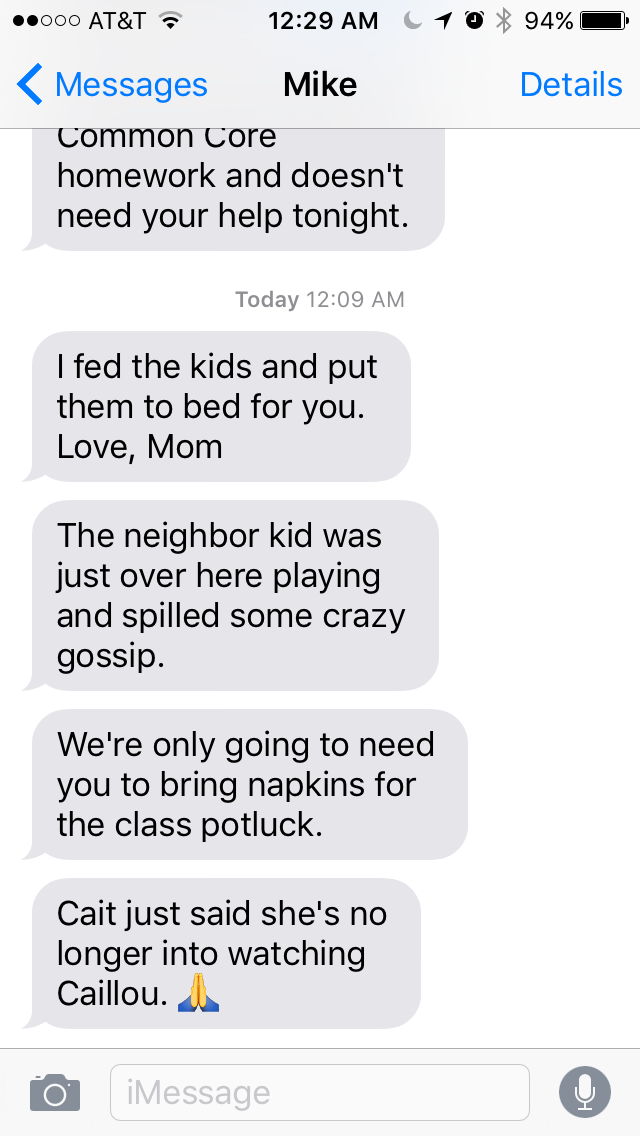 4.
When you have to get up in the middle of the night and navigate your way through your darkened home: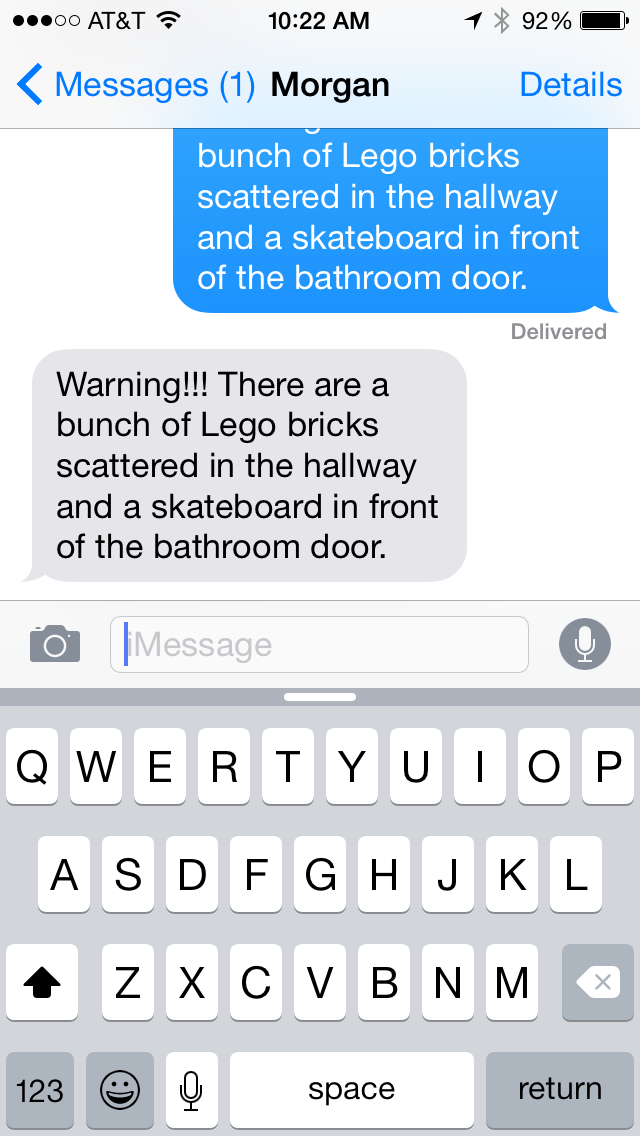 5.
When you're feeling overwhelmed and not anything like the person you were before kids: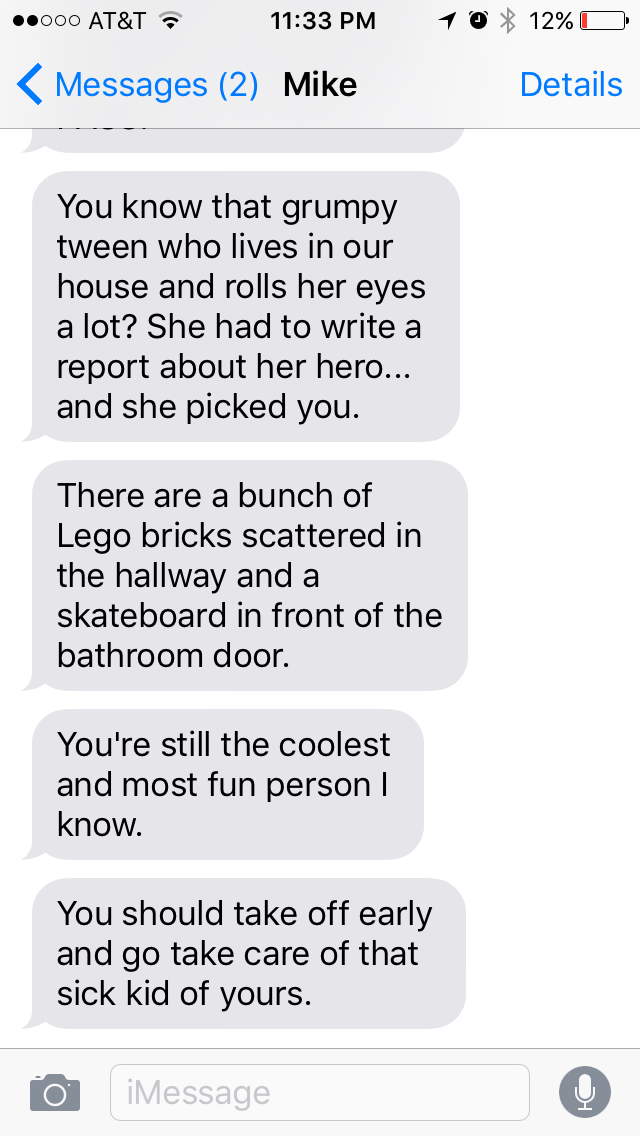 6.
When you've had a LONG day and your brain is mush: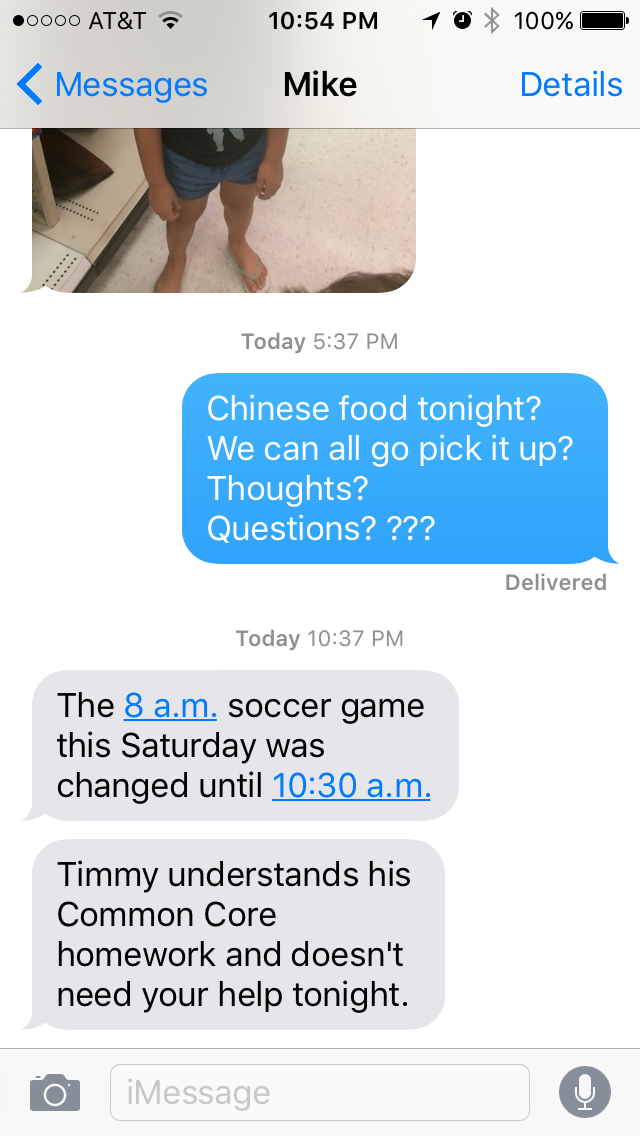 7.
When your inner busybody is blessed with this manna from heaven: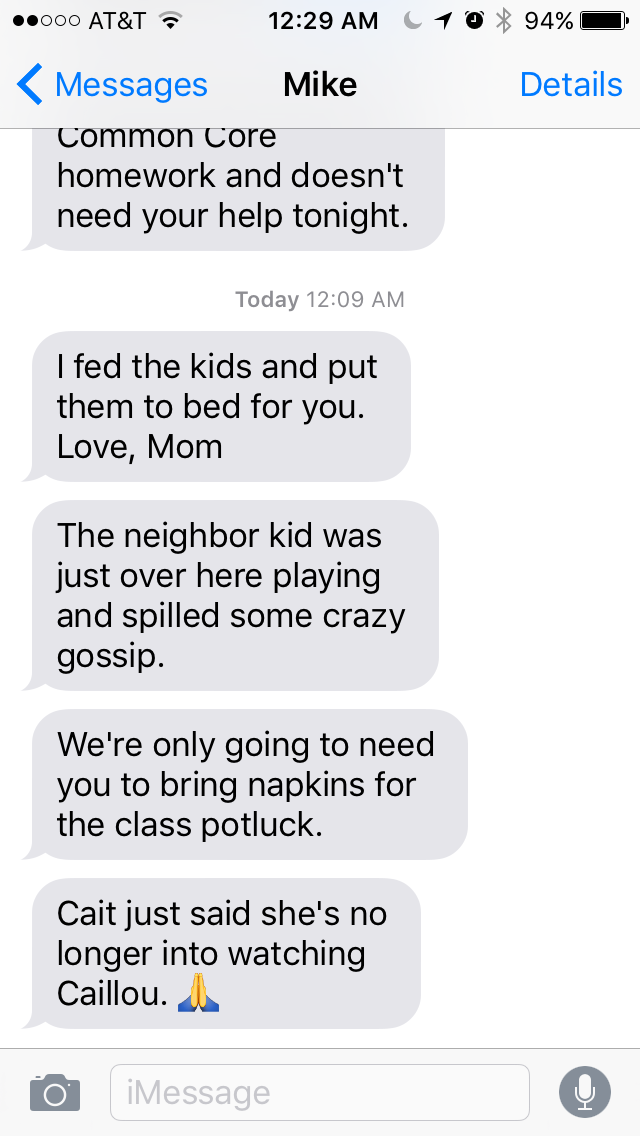 8.
When your kid is under the weather and that's all you can think about: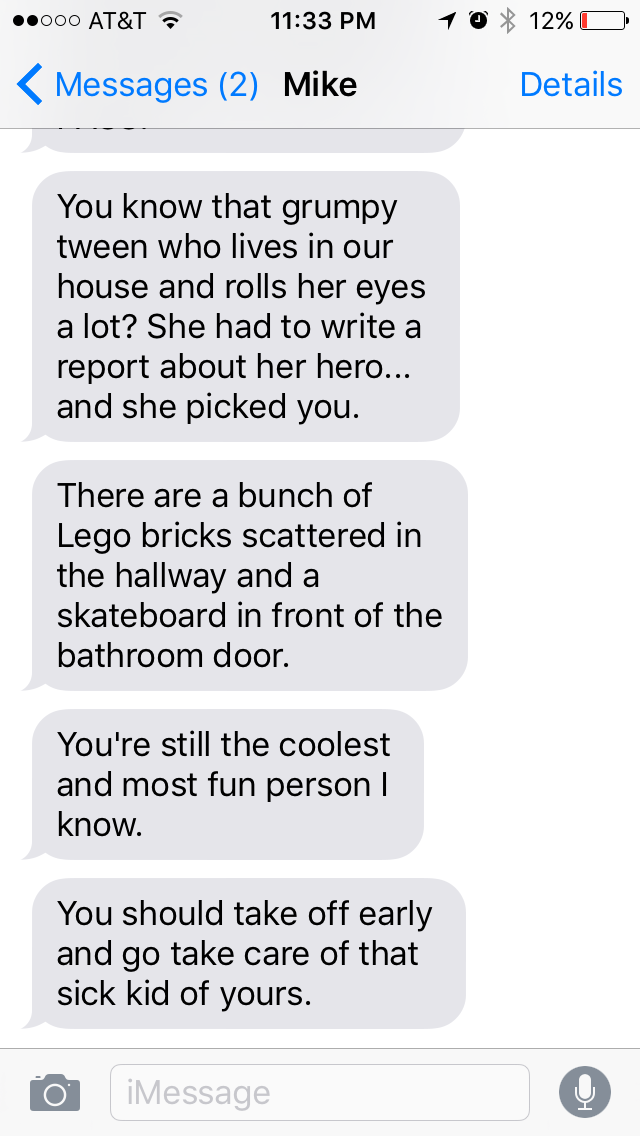 9.
When you think you might lose your mind if you have to watch another episode of a certain children's show: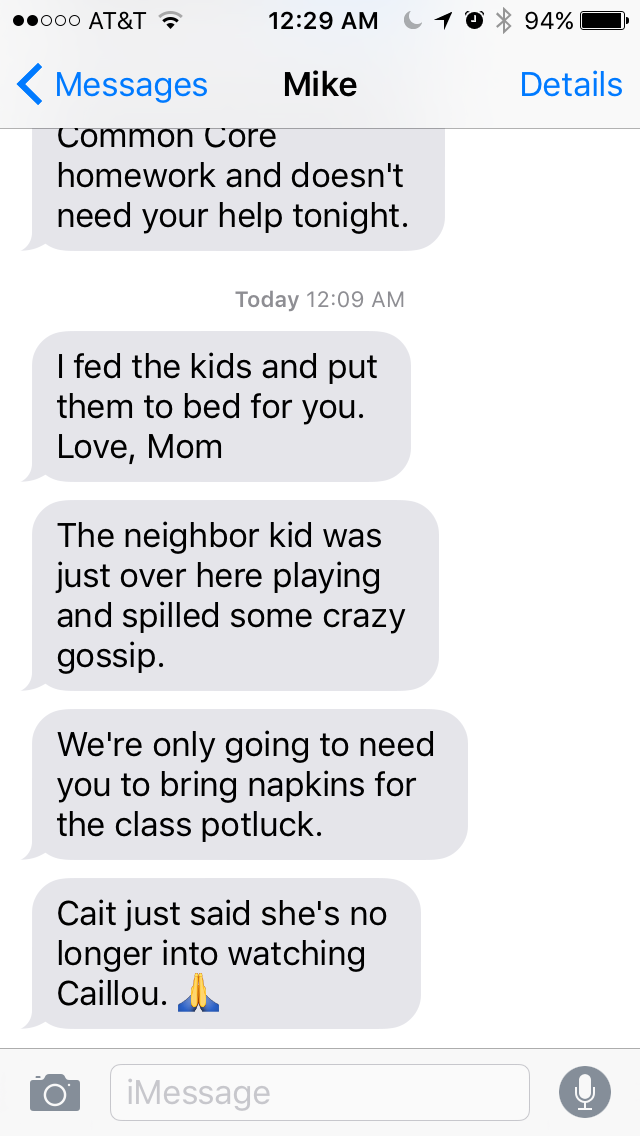 10.
When you're flying and incredibly worried that your baby might disturb your seatmate: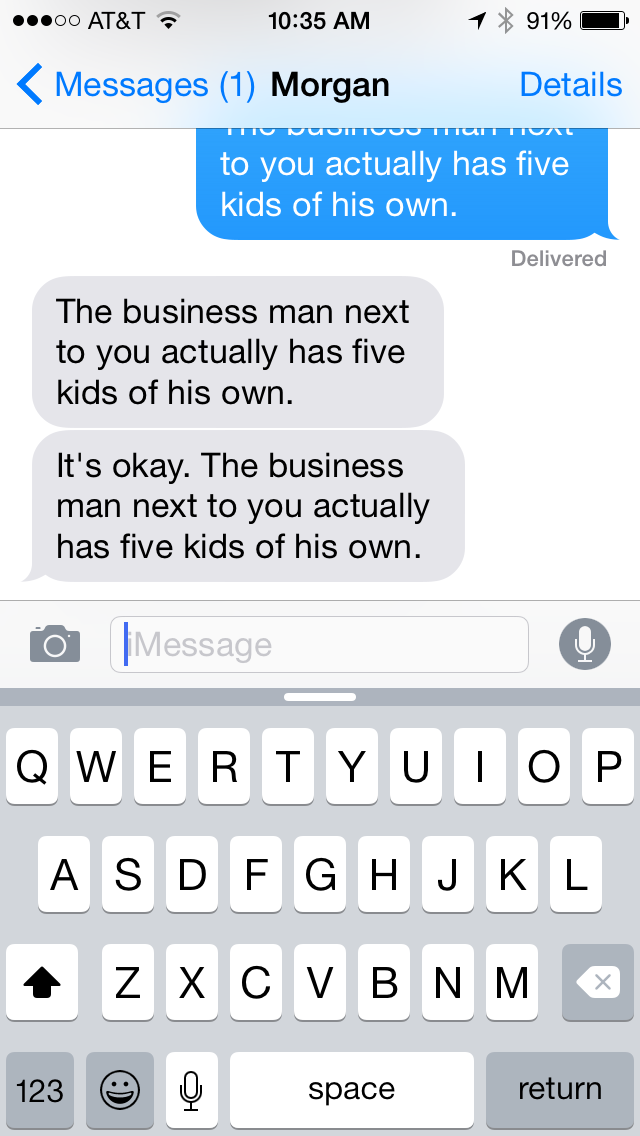 11.
When your kid's birthday is in two days and you're pretty sure you're SOL: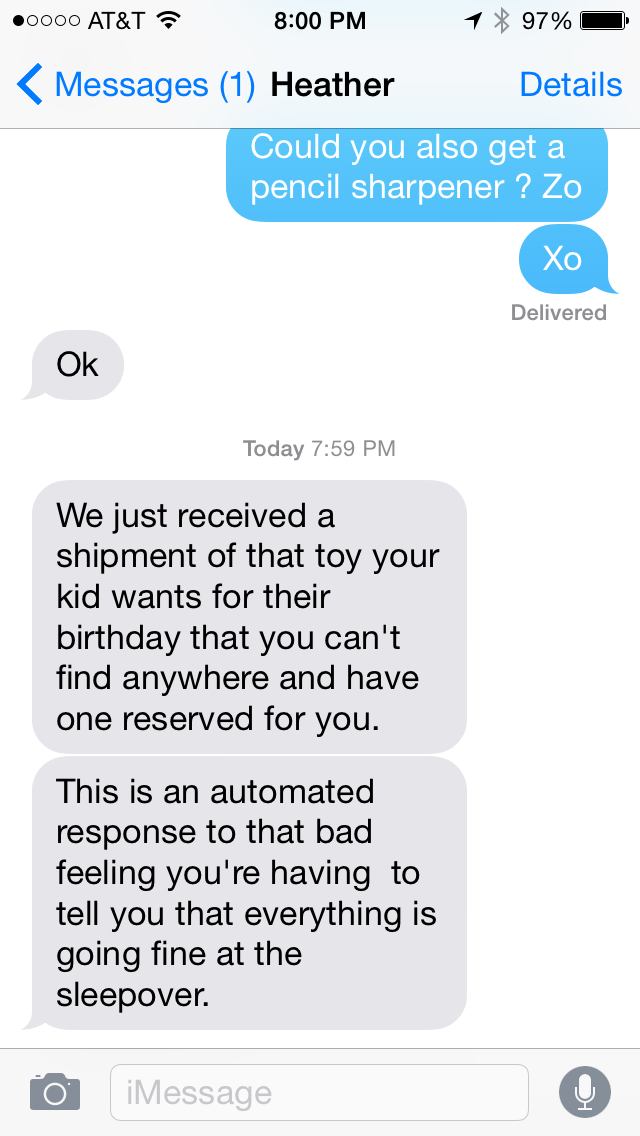 12.
When you and your partner really, really need some kid-free time: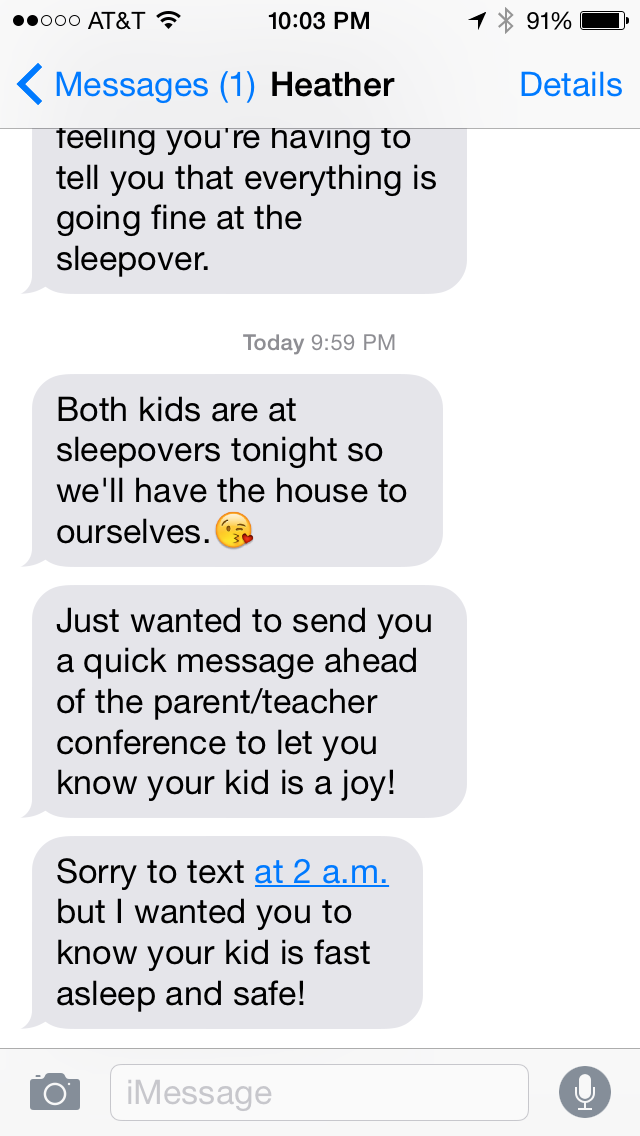 13.
And later when you're up in the middle of the night worrying about that sleepover: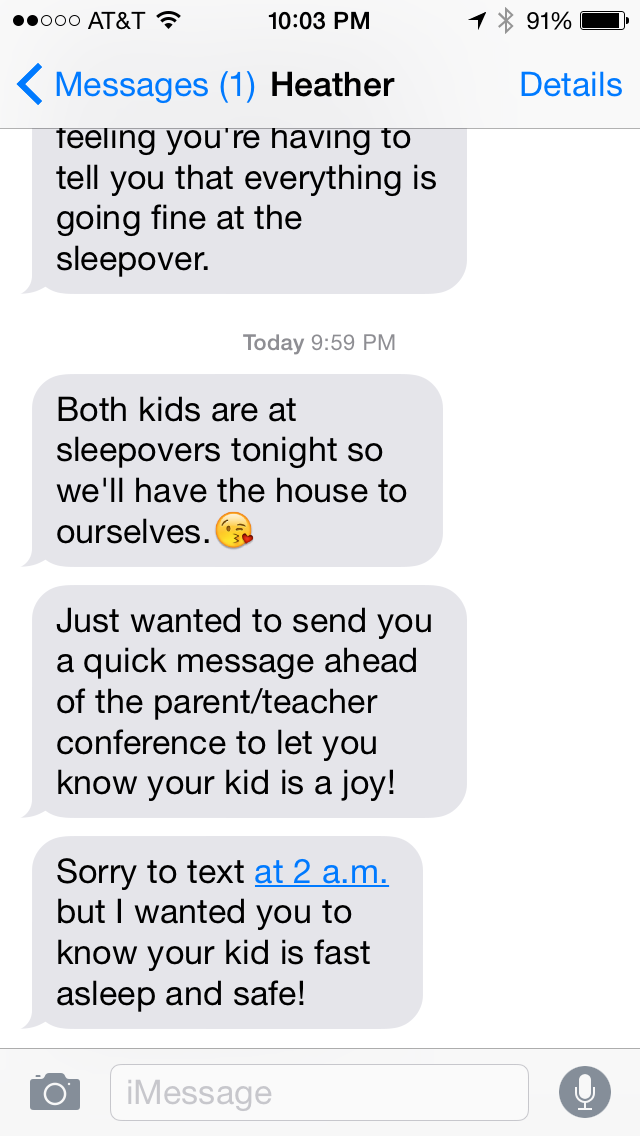 14.
When you're experiencing major anxiety over having to meet with your kid's teacher: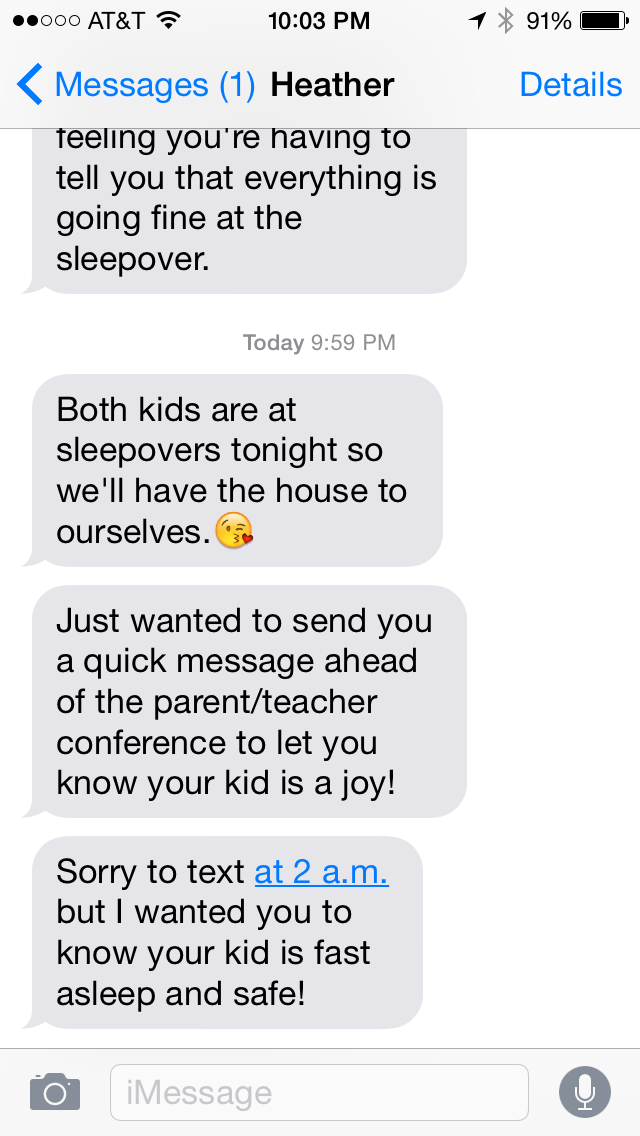 15.
When you've just left your emotional kid at daycare/camp/school and you're feeling super guilty: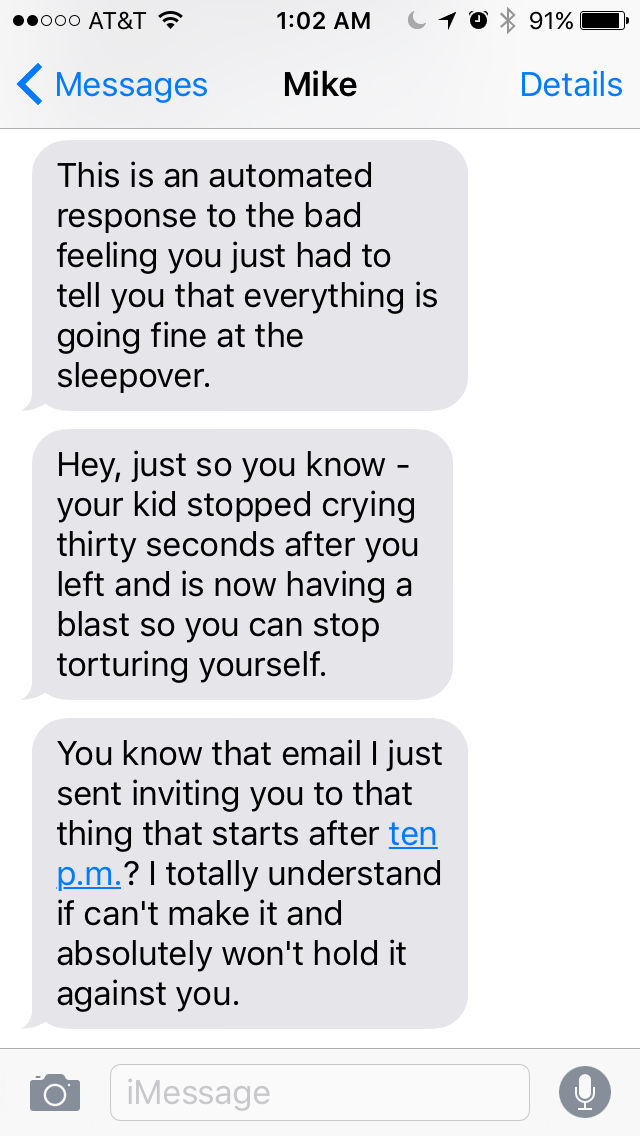 16.
And when you need a reminder that everything you do hasn't gone unnoticed: