Today Build-A-Bear Is Actually Having A "Pay Your Age" Day, And Carnage Has Ensued
Seriously — if your one-year-old has $1, they can get a bear.
UPDATE
Build-A-Bear has tweeted that "Per local authorities, we cannot accept additional Guests at our locations due to crowd safety concerns. We have closed lines in our stores."
UPDATE
Reports from Build-A-Bear locations — in the UK and the USA — suggest that the event has been met with overwhelming demand.
There was reportedly a five-hour wait at this Bristol, England mall.
And the Coral Ridge Mall in Iowa has cancelled its event due to crowd size. So keep this in mind before heading out to your local Build-A-Bear!
People have taken to social media to show lines, make jokes, and document their experiences.
Some stores even gave out vouchers, and they ran out of those as well.
Hopefully the situation will become more BEARable.
Build-A-Bear — you know that place at the mall you avoid because your kid always begs for ANOTHER bear whenever you walk past it — is having a "Pay Your Age Day" this Thursday, July 12th.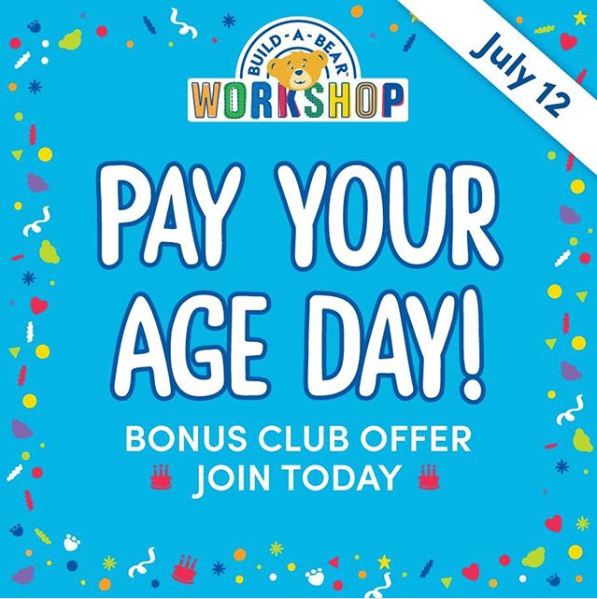 This means that if your kid is four, you only pay $4! Heck, if you have a one-year-old, you only pay $1!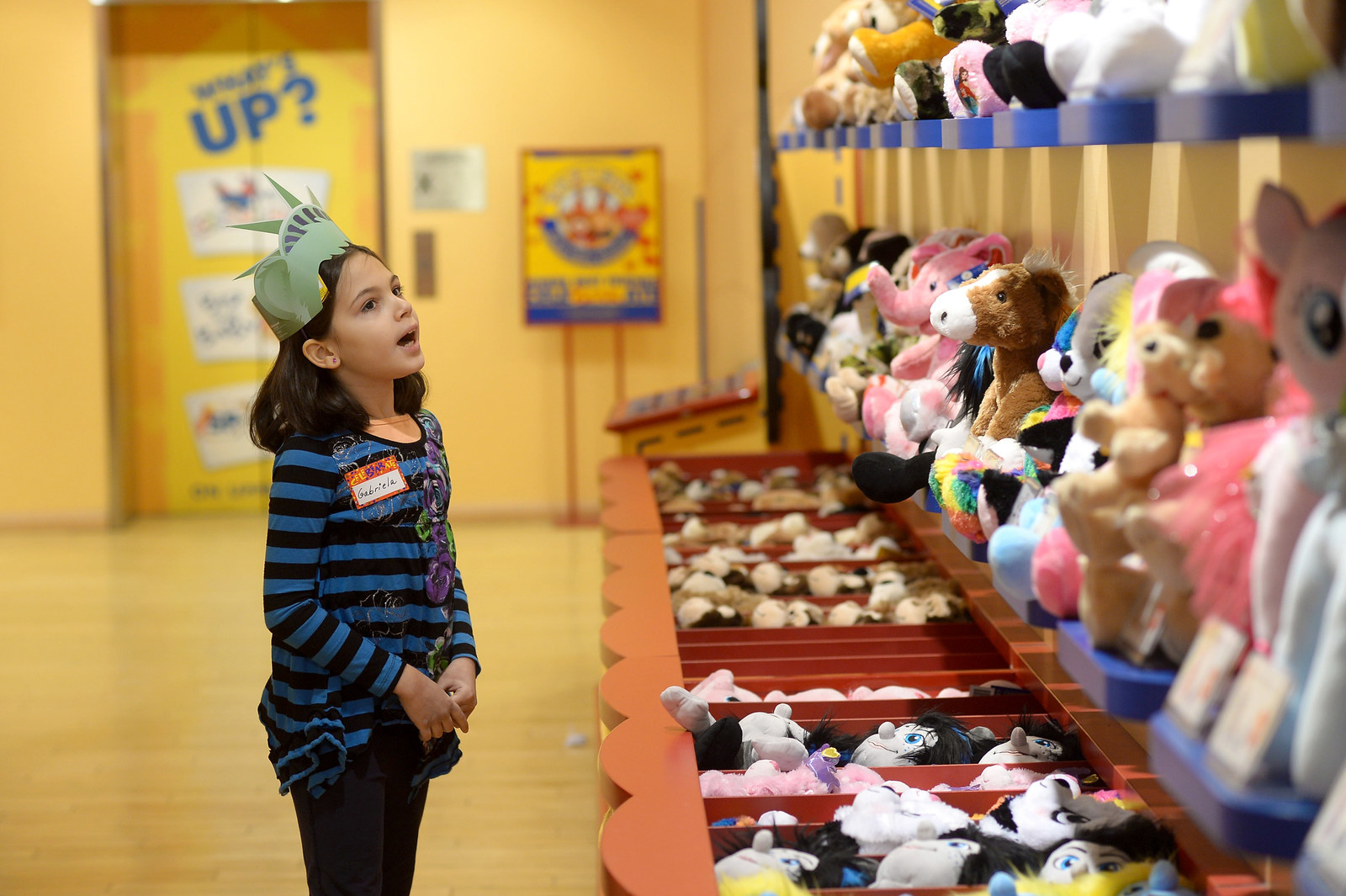 This deal extends to any of the furry friends in the workshop, including faves from Star Wars,Trolls and Marvel (so long as they are in stock).
I don't blame you. But there isn't really a "catch," other than that to qualify you'll need to enroll in the Build-A-Bear Bonus Club rewards program, which is free but might put a few extra emails in your inbox.
All things considered this is undeniably awesome, and in the wake of Toys 'R' Us saying goodbye, it's the kind of good news kids (and kids at heart) deserve!