19 Bachelor Parties That Prove There's A Little Something Wrong With Men
These are not your grandpa's bachelor parties.
When you think of bachelor parties, you probably think of strippers.
But the truth is that a whole lot of other things happen at bachelor parties, things that are weird, funny, and sometimes even kind of wholesome. For example:
5.
While the guys at this bachelor party blindfolded the groom-to-be and made him think he'd be bungee jumping off a bridge...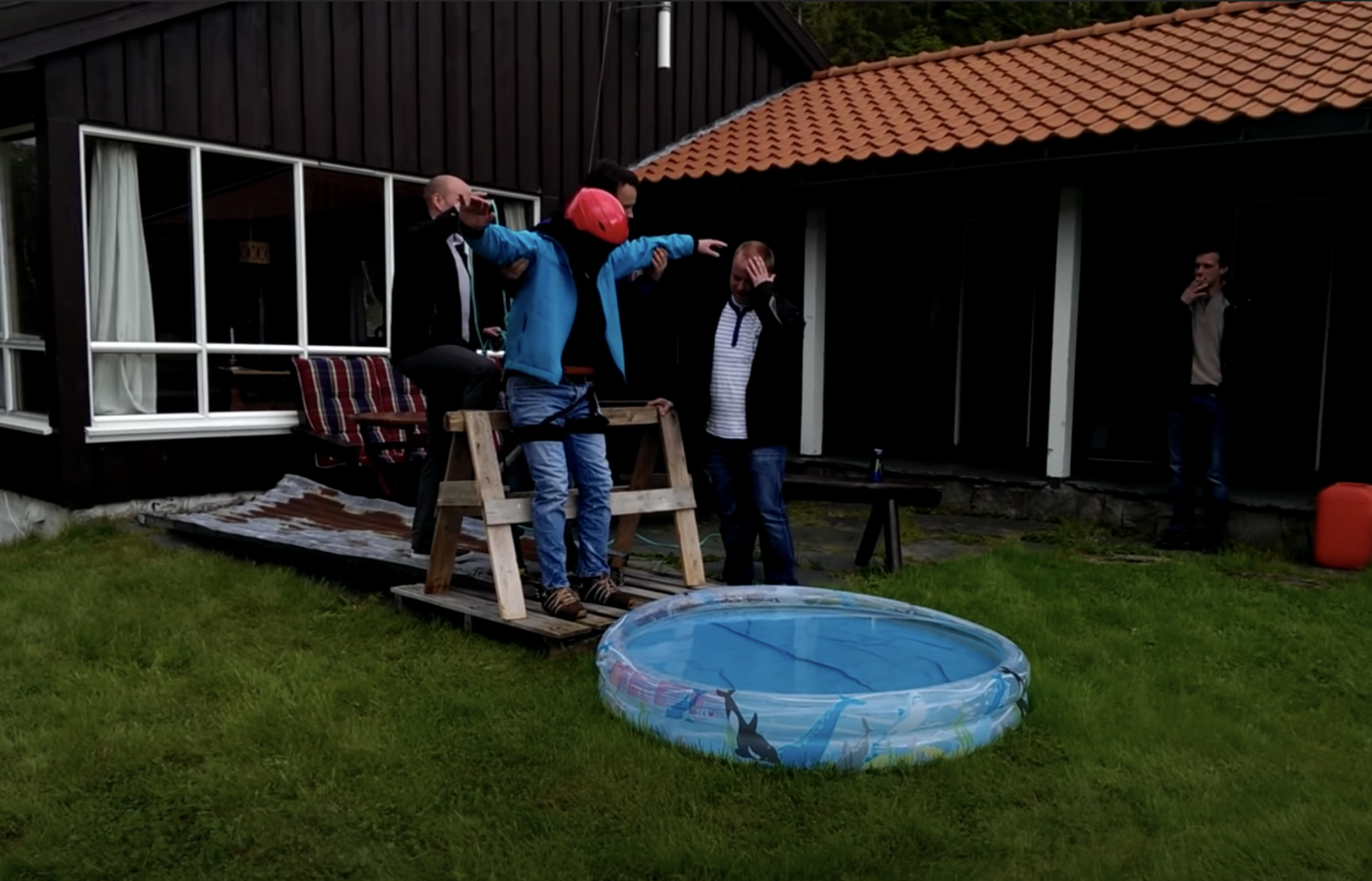 16.
This bachelor party made the groom-to-be wear a Jar Jar Binks mask all night: