I get that you're excited to be expecting, people. I'm a parent myself and know how exciting it is, but this REALLY needs to be said — it's time to take the gender reveals down a notch, m'kay?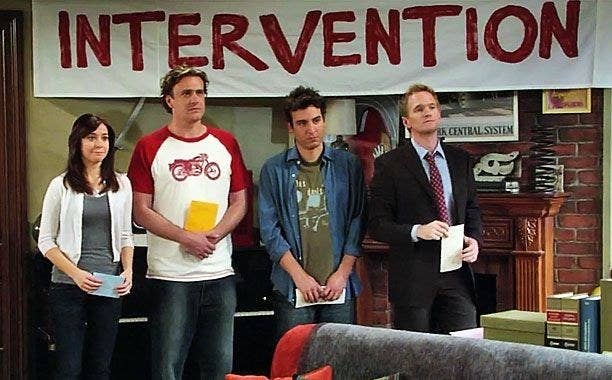 Let's be real — gender reveals have always been pretty extra, but they used to be a LOT simpler, like cutting into a cake to see if the inside was blue or pink...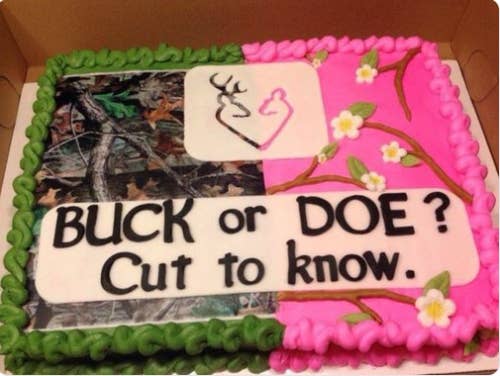 ...Or opening a box to see if blue or pink balloons came out.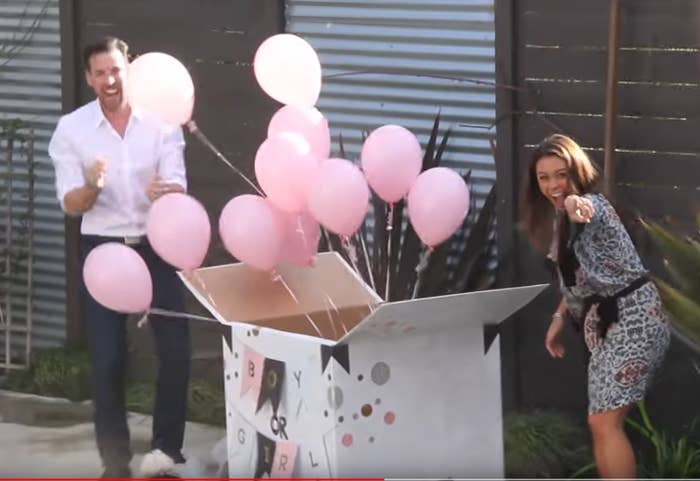 But somewhere along the line we lost the plot. This woman is literally shooting her husband with a paintball gun.
And this couple actually used a monster truck for their reveal.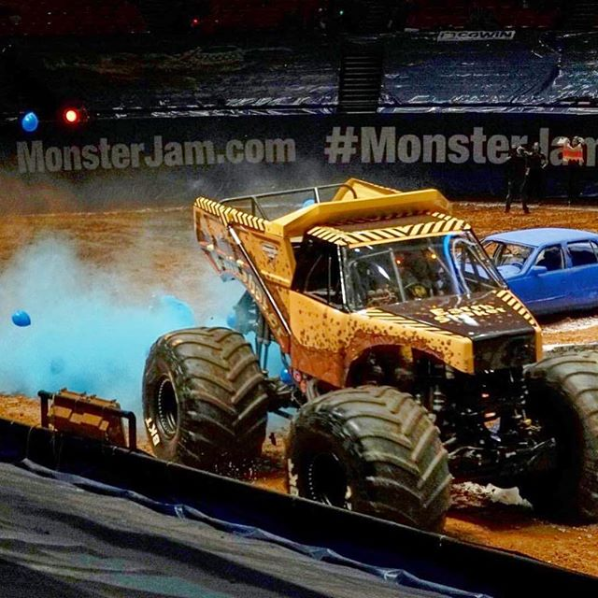 What's that? You don't think those are SO over the top? Well, we are just getting warmed up! Peep this guy who jumped out of a plane...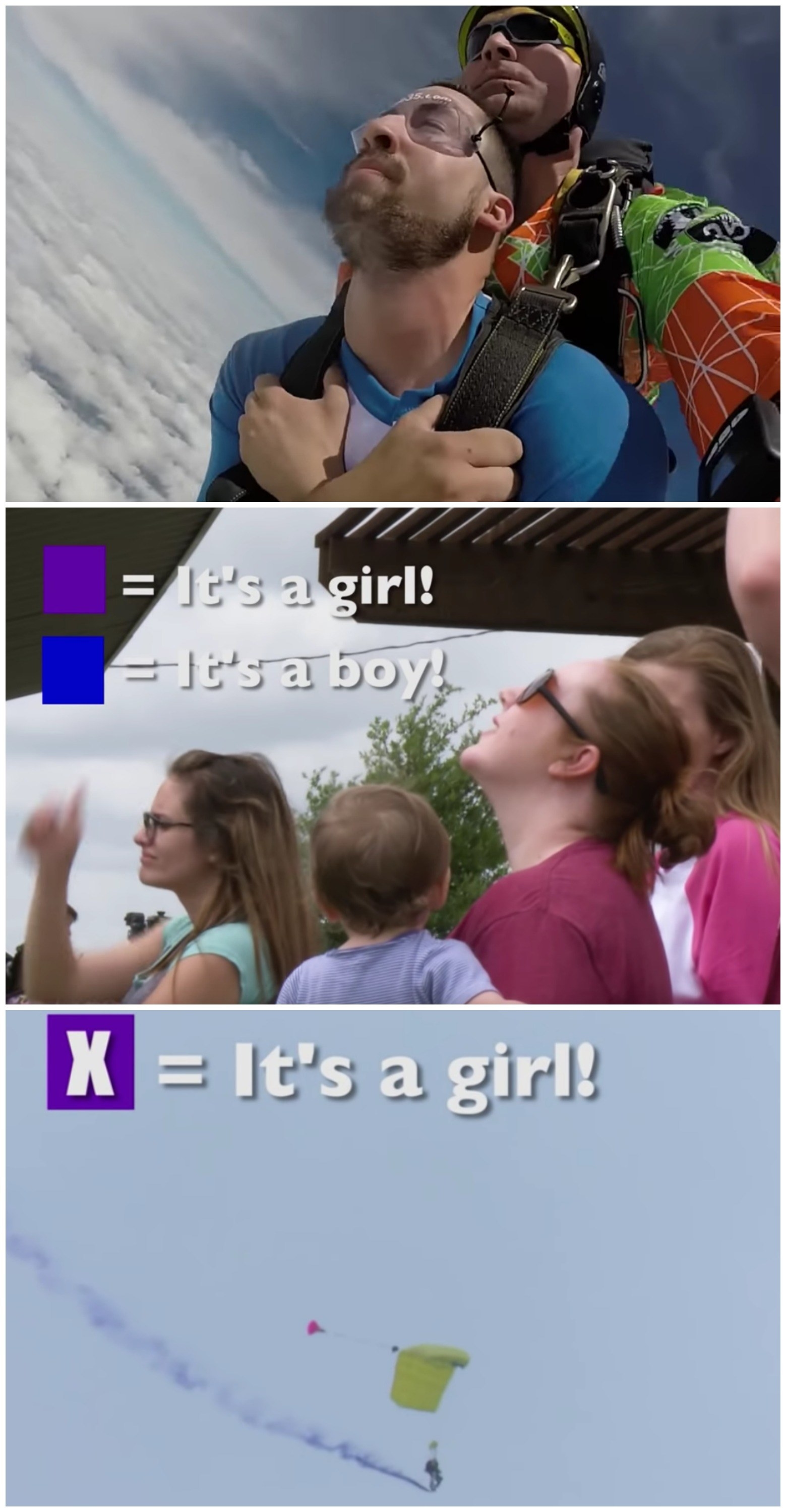 Now some of the most cringe-inducing gender reveals involve sports. Everyone who does these pretty much imagines it going down like this:
But it does NOT always go down like that.
Still, at least basketball dad didn't hit his damn grandfather in the face!
And then, oh my, there's this boxing reveal which thankfully didn't end with them knocking each other out.
Do you see what I'm saying, people? Gender reveals have gone too damn far. This woman made a giant piñata of herself, then had her husband burst out of its belly dressed as a baby spraying pink confetti. Get all that?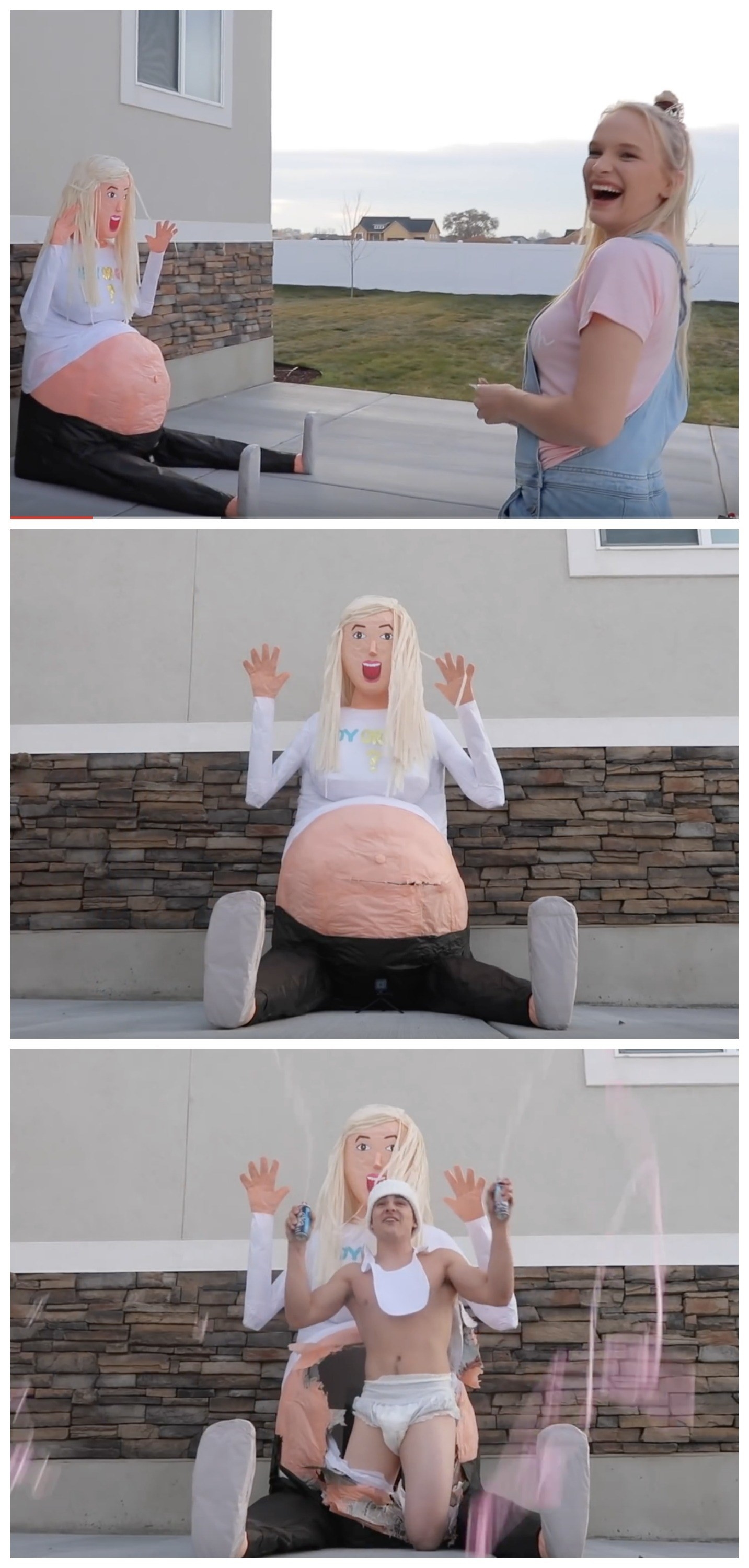 Am I getting through to you yet? Things are OUT. OF. HAND. These people used a DAMN ALLIGATOR!
So, folks, instead of shipping a wombat in from Australia to break open a Fabergé egg full of pink confetti or hiring Elon Musk to setoff blue explosives on the moon...maybe try this instead: