Anyone who saw Mad Max: Fury Road knows that the vehicles in the movie are awesome/totally insane-looking.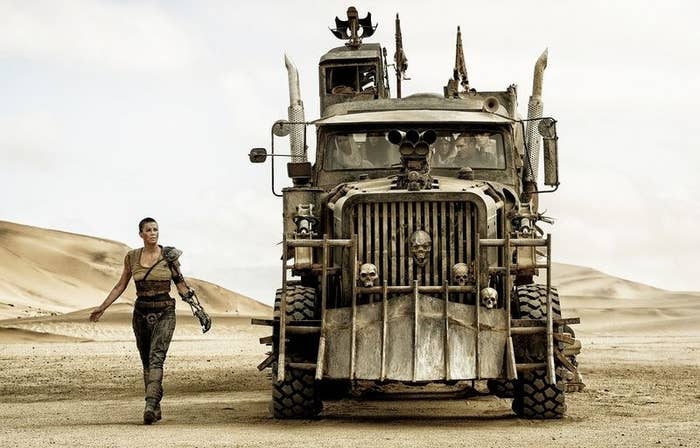 Well, Mad Max superfan Ian Pfaff, of Glendale, California, was inspired to make Mad Max mobiles for his kids, Junior, 2, and Benji, five months.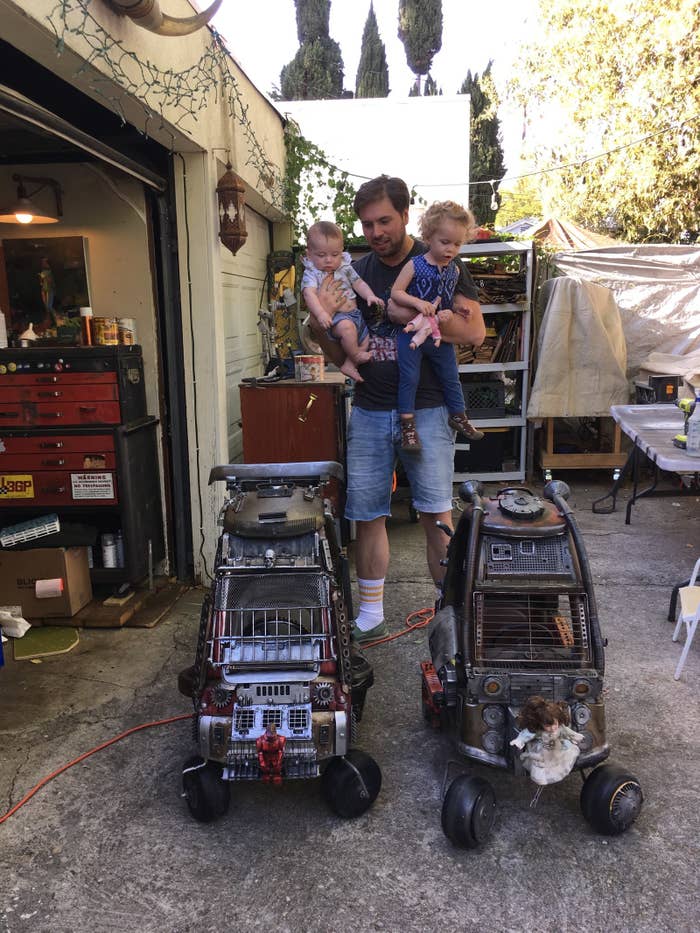 Ian — who is a director by day and makes props in his spare time — started with classic Little Tykes Cozy Coupes...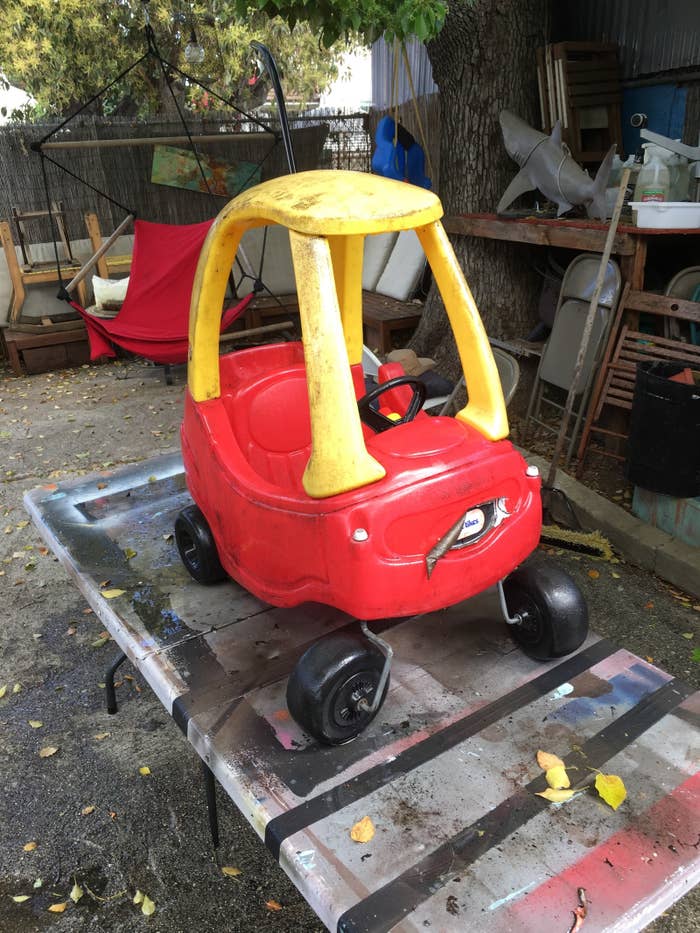 Then added everything from old computer parts to pieces from an expresso machine.
The results are pretty damn impressive.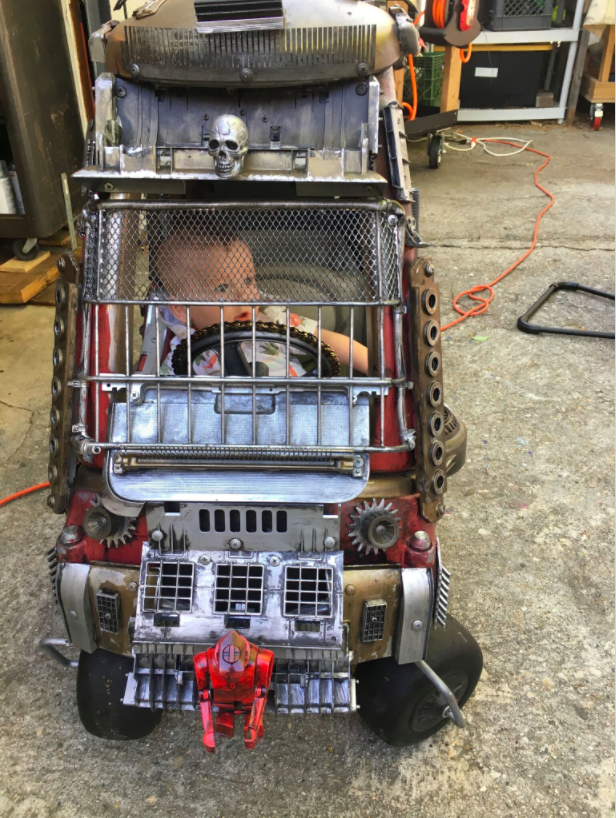 These Mad Max-ified mobiles feature lots of cool details...
Even the steering wheel looks straight outta Mad Max: Fury Road!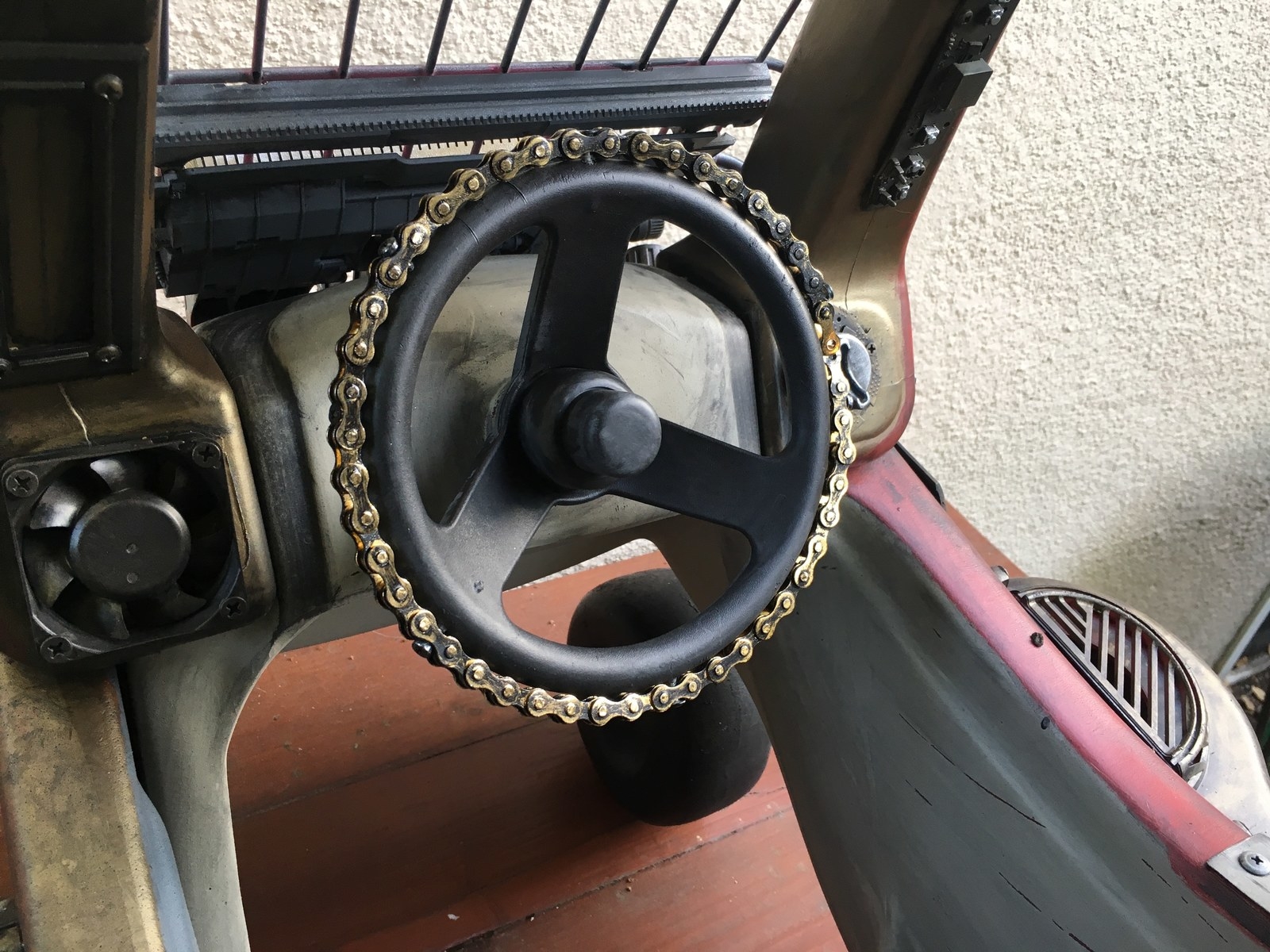 Some of the coolest touches came courtesy of Ian's wife, Emily, who donated an old breast pump that was transformed into exhaust pipes.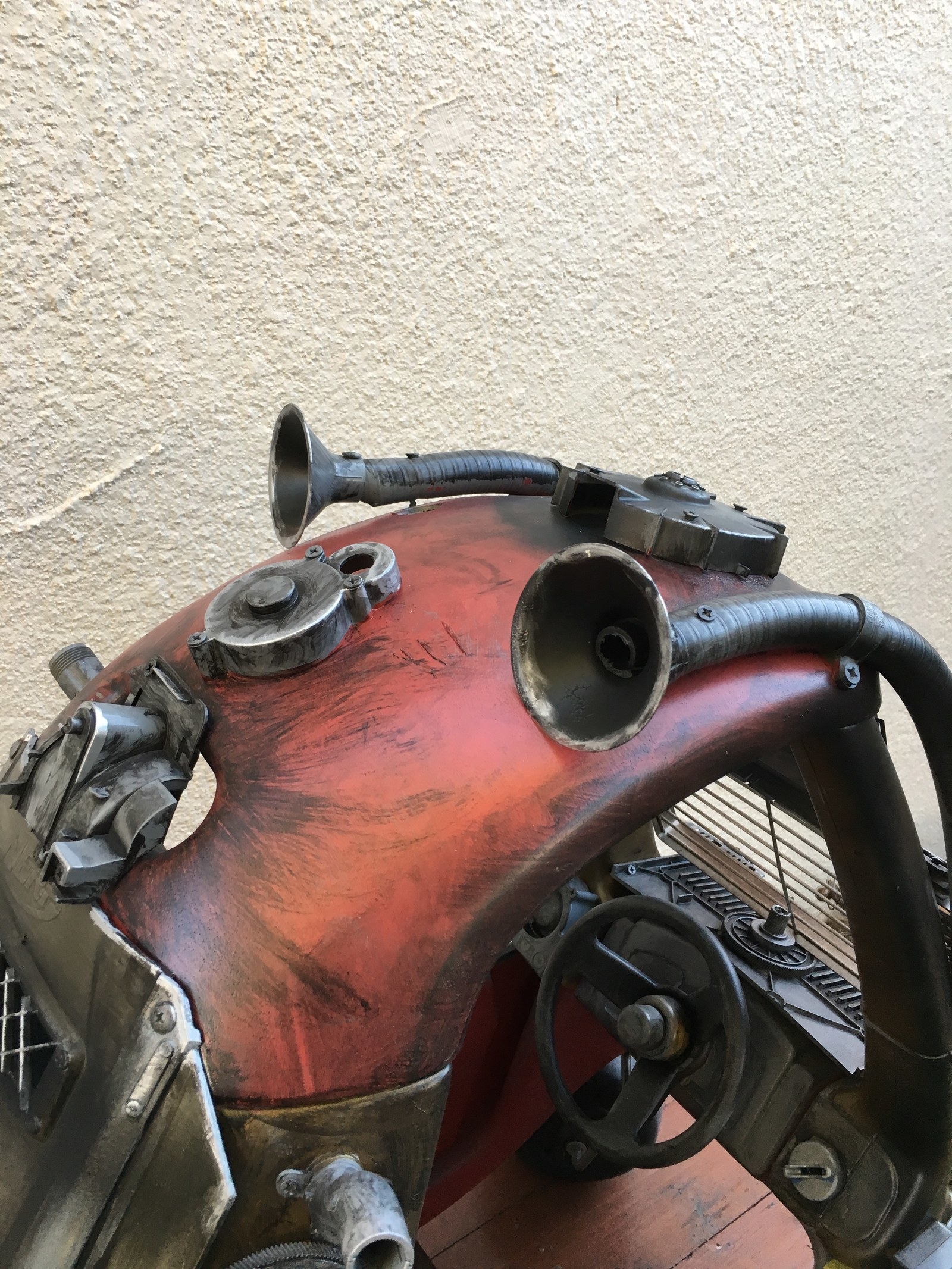 Emily, a painter, also made this post-apocalyptic sippy cup:
And Junior's outfit, which Imperator Furiosa would likely find pretty badass.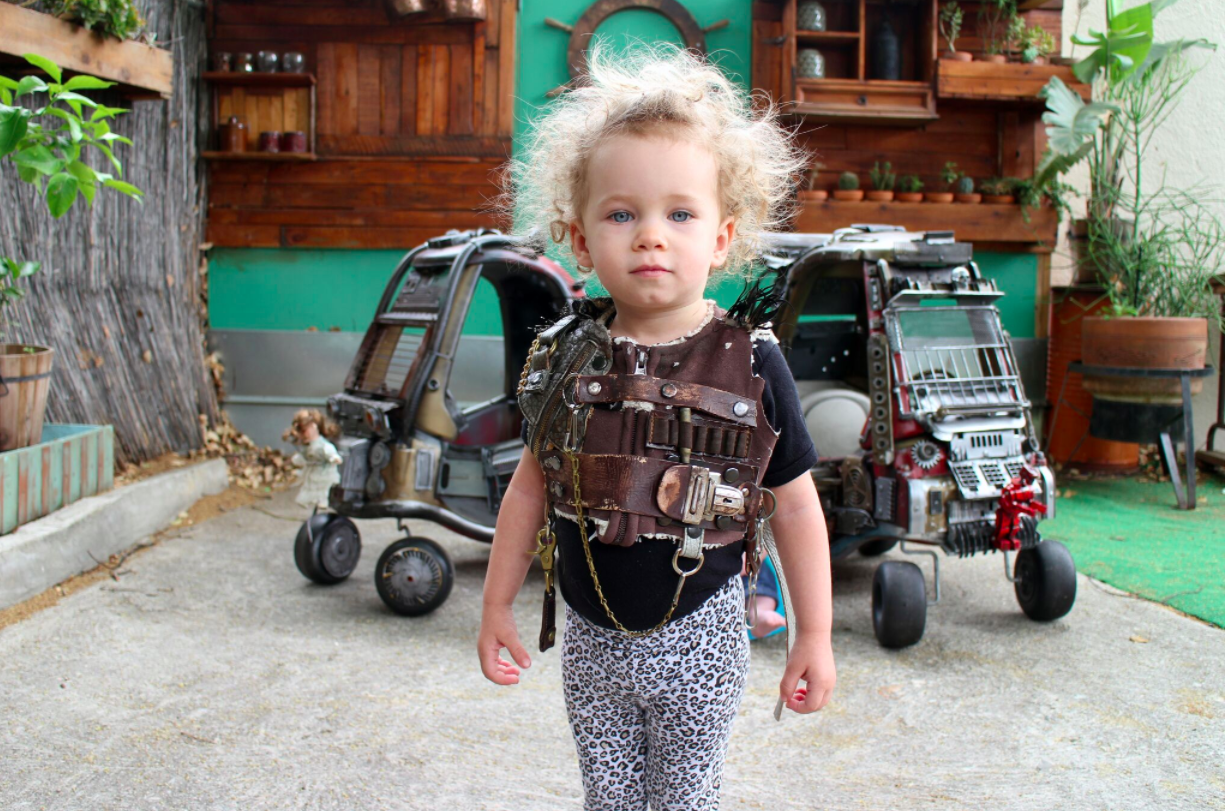 "The reaction to the mobiles has been great," Ian told BuzzFeed. "Our friends and family love it, and I enjoy seeing people get a kick out of them."
Junior can definitely be counted among those getting a kick out of the mobiles. She may not have seen the movie (duh), but "loves to get in hers and chase our pug around," Ian said.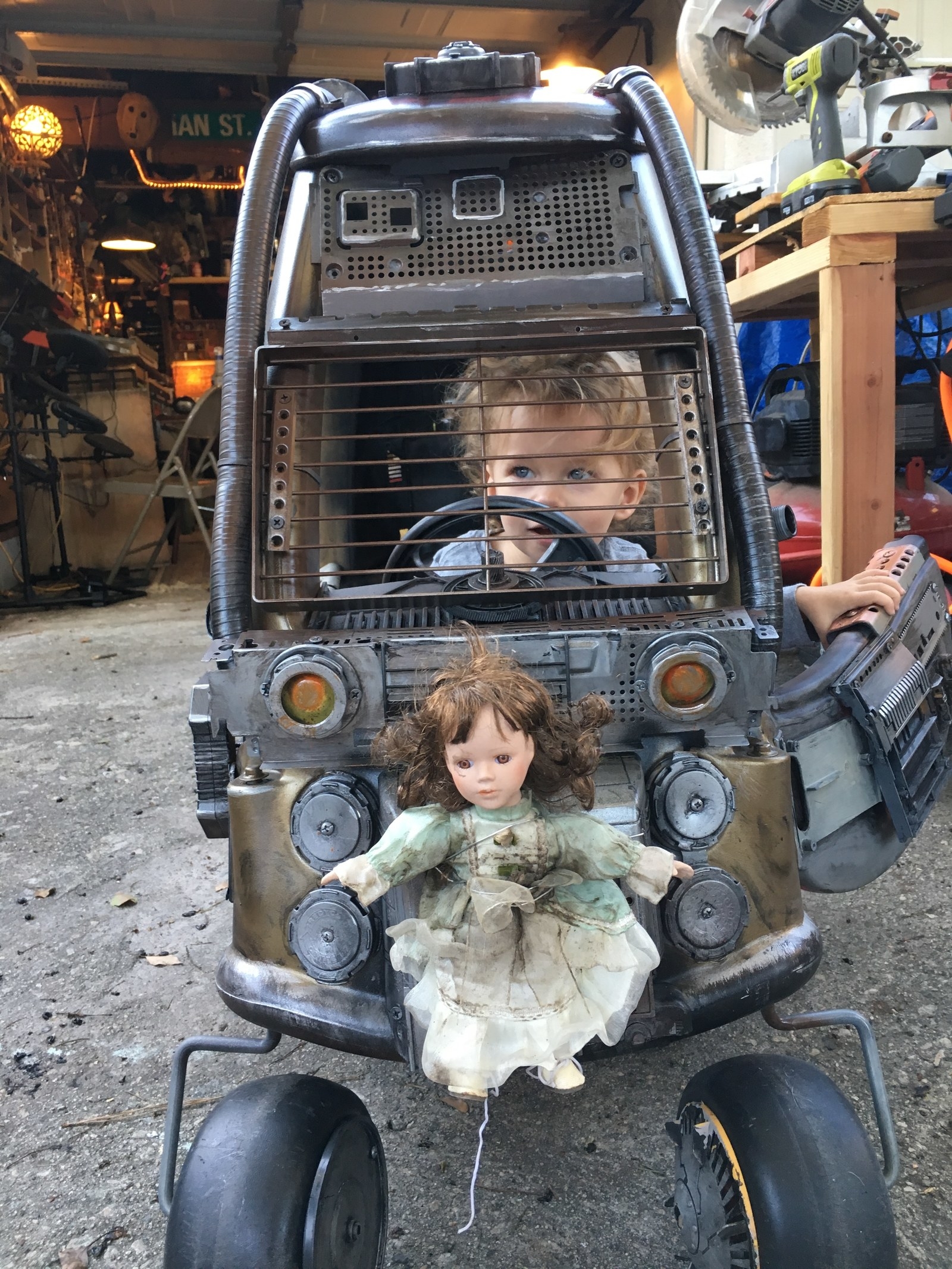 "Benji's too young to know what's going on," Ian says, but we think he looks pretty cool behind the wheel nonetheless.
As for what's next, Ian isn't done. "I have more boxes full of junk and I'm ready to build a fleet!"
And hey, George Miller, if you decide to make another Mad Max movie, might I suggest these two toughs for the lead roles?