These US Troops Had A Gender Reveal For A Fallen Soldier's Baby
Specialist Chris Harris died one week after learning he was to become a father.
This is Britt and Chris Harris, a young couple from North Carolina who were married last October.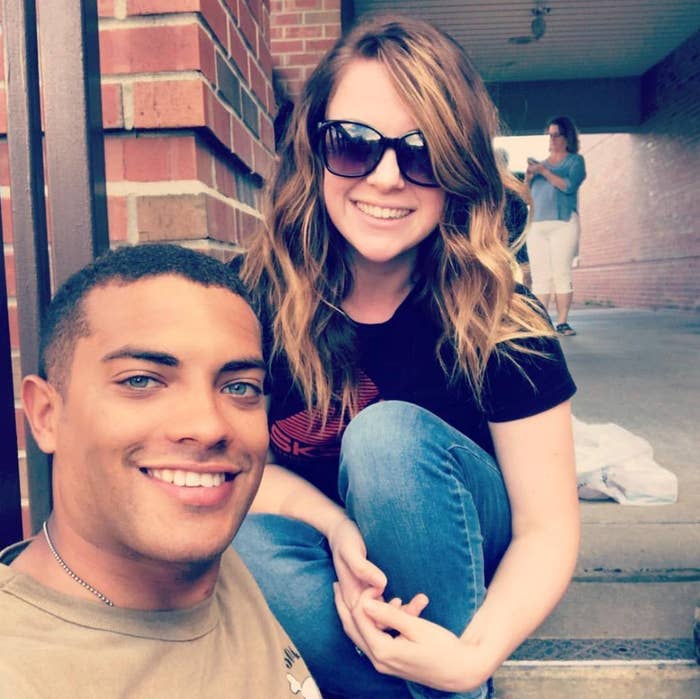 Tragically, on August 2, Chris — a specialist in the United States Army serving in Afghanistan — was killed alongside Sergeant Jonathon Hunter when their convoy was struck by an improvised explosive device.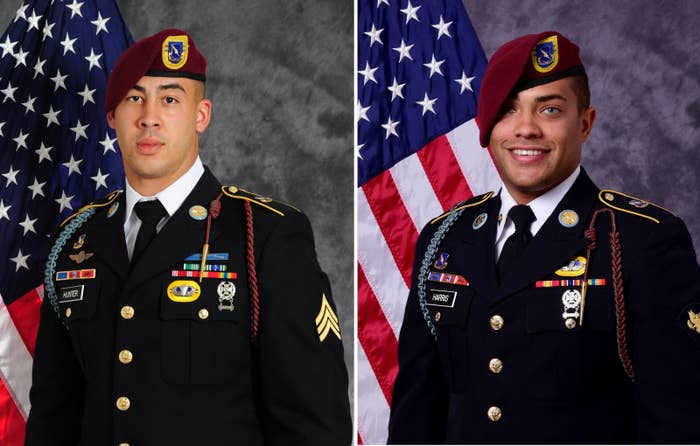 Just a week earlier, Britt had given Chris some incredible news via FaceTime — she was pregnant with their child. "When I told him, it was the happiest I'd ever seen him," Britt told ABC News. "He was so excited."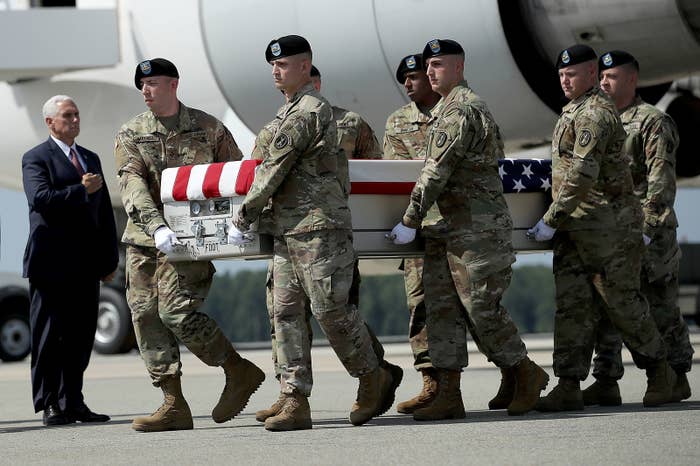 Britt, though consumed with her own grief, was concerned about the soldiers her husband served alongside in Afghanistan — men Chris referred to as his "brothers." As she told ABC News: "I'm dealing with a lot and grieving but I got to take off work and go to counseling, but they didn't get to," she said. "I didn't want them to be forgotten over there."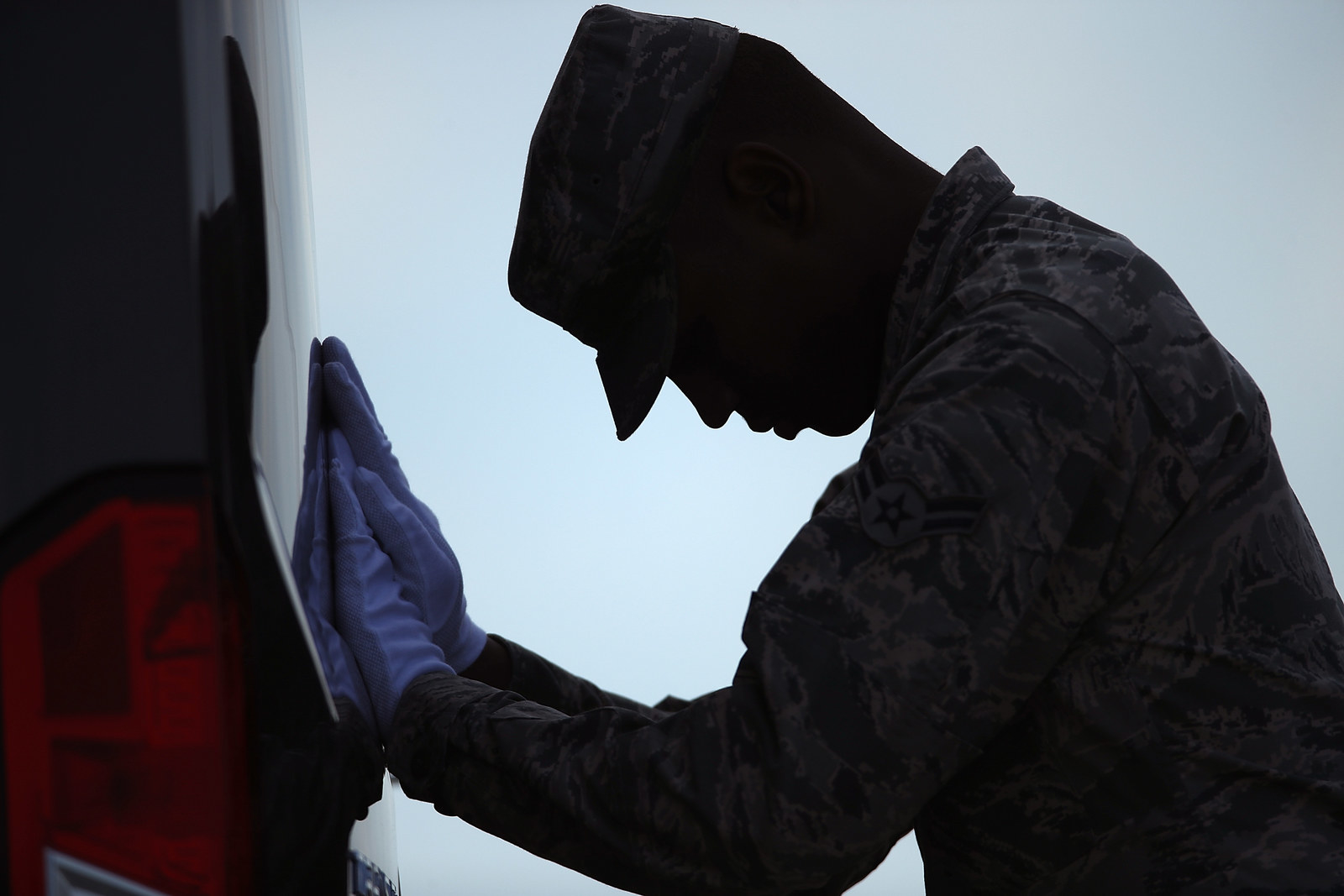 So, when Britt learned the gender of the baby, she asked the soldiers if they'd like to be the first to know. The men were excited by the idea, so Britt sent them confetti poppers that would reveal the news.
"So, my boy Harris, you know we're going to do it for him. We're going to see what kind of baby he's going to have. I don't know if it's a boy or a girl, a zebra or a unicorn, but we're going to find out."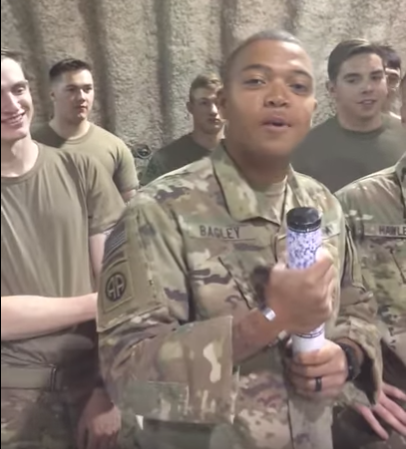 The video made Britt cry tears of joy. "I was crying but smiling because their reaction was so wonderful," she told ABC News.
The Harrises' baby is due in March 2018. Britt plans to name the baby Christian Michelle, in honor of her father, Christopher Michael.