As dads throughout the ages have long known, one thing is not safe when you have kids: your balls.
Little kids have an uncanny ability to kick, punch, elbow, and headbutt the, uh, region on a near daily basis.
So, in order to combat this problem, Fridababy — the company behind NoseFrida the Snotsucker — has made the world's first kid-free underwear, called FridaBalls.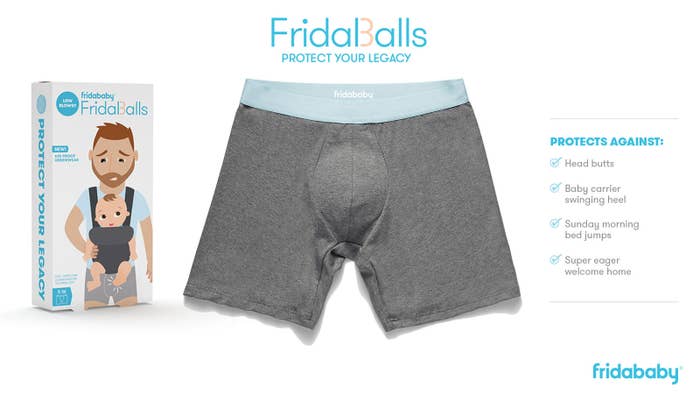 Chelsea Hirschhorn, co-founder and CEO of Fridababy, told BuzzFeed the idea was sparked by the punishment her husband received at the hands (and feet) of their sons.
According to Hirschhorn, the underwear is comfortable. "We took inspiration from sports padding and then modified the structure to increase style and comfort."