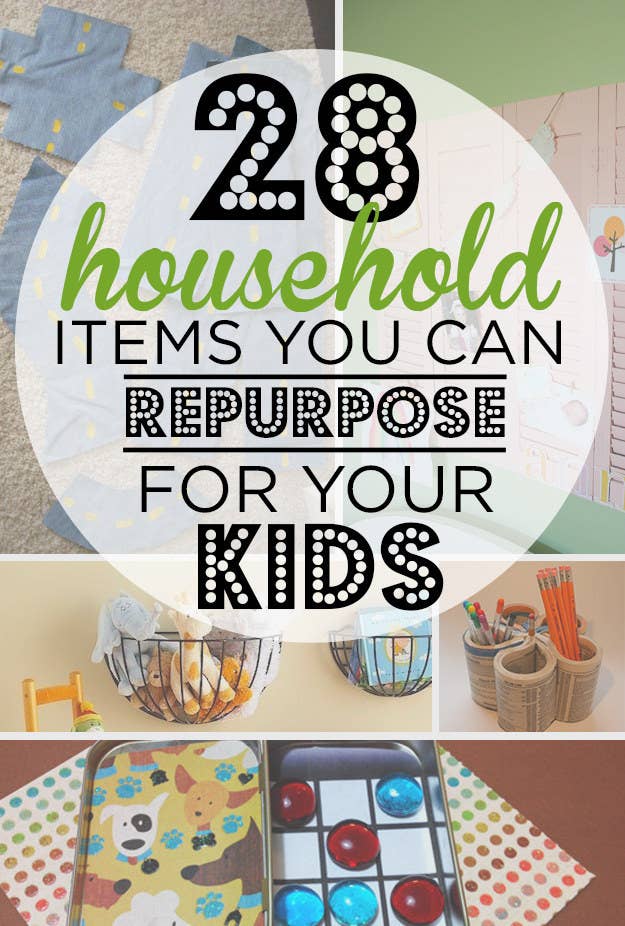 1.
A suitcase turns into a quaint dollhouse.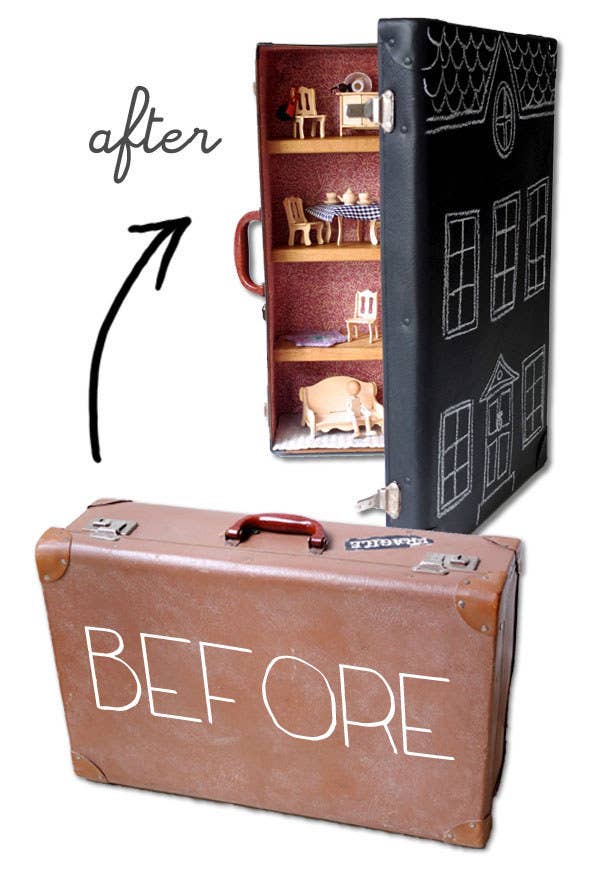 2.
A spice rack makes a great shelf for kids' books.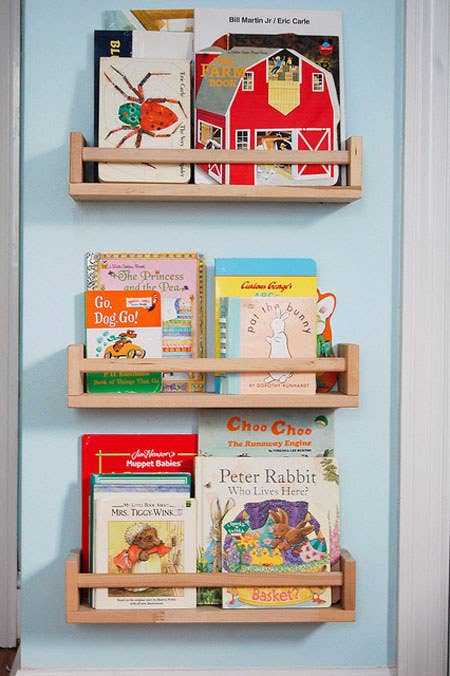 3.
A dress shirt DIYs into an adorable baby dress.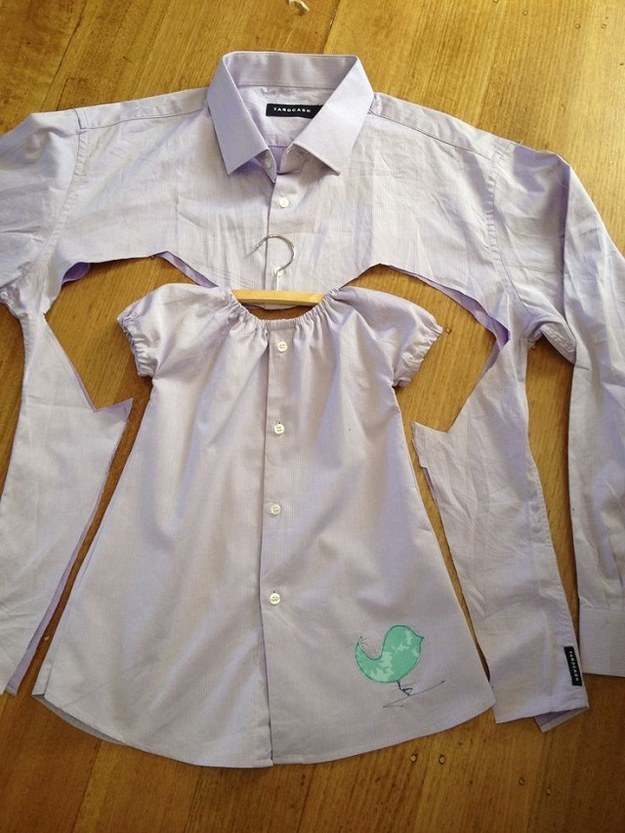 4.
A coffee cup makes a terrific no-spill paint holder.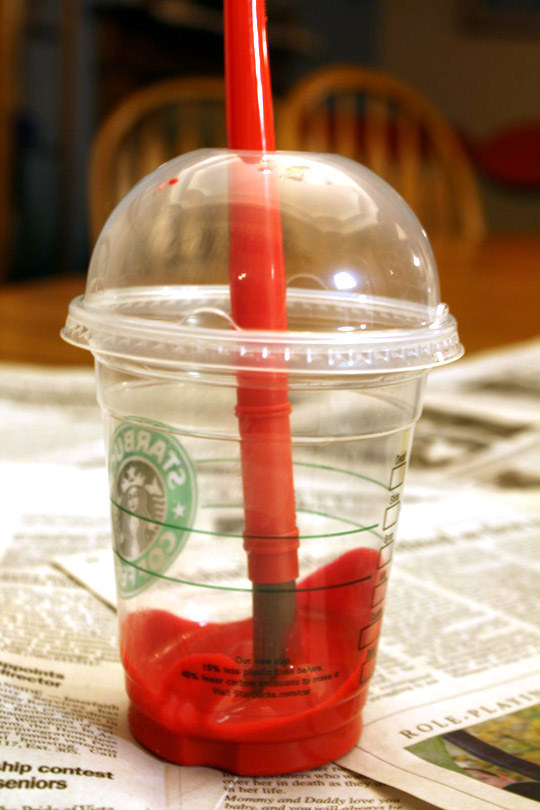 5.
A sweater transforms into kid-sized hats and mittens.
6.
A sweater can also become a cute sweater dress.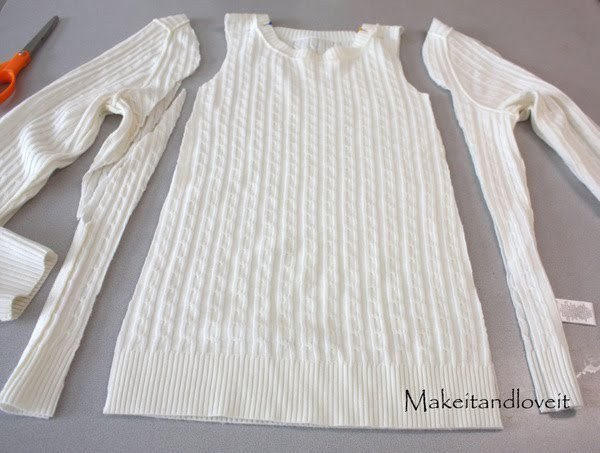 7.
A phone book changes into a cool pen and pencil holder.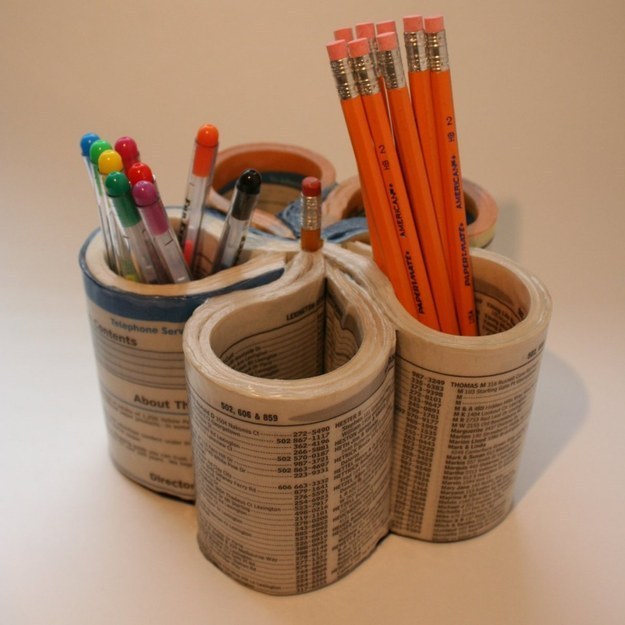 8.
An old shutter makes a stylish wall display.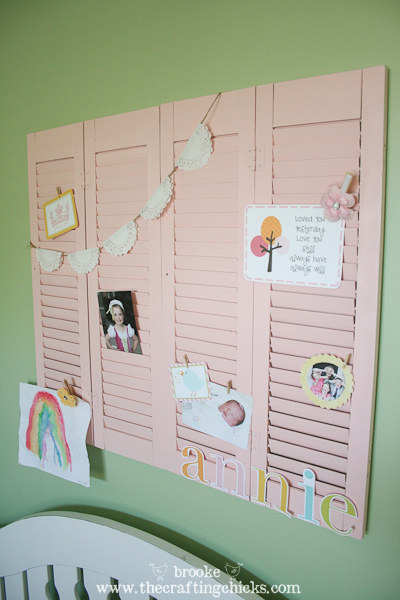 9.
A soap dispenser transforms into a water balloon pump.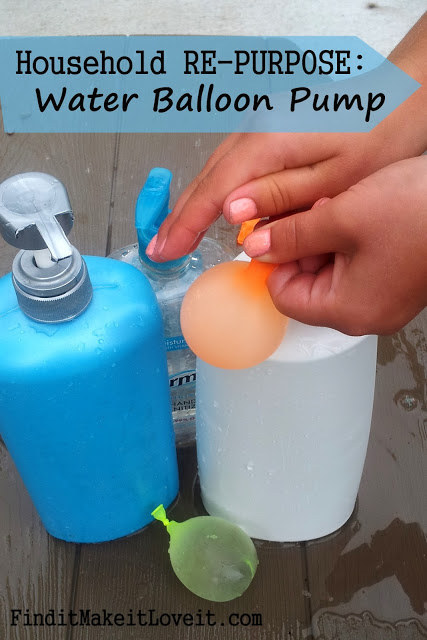 10.
A bedside table modifies into a Lego desk.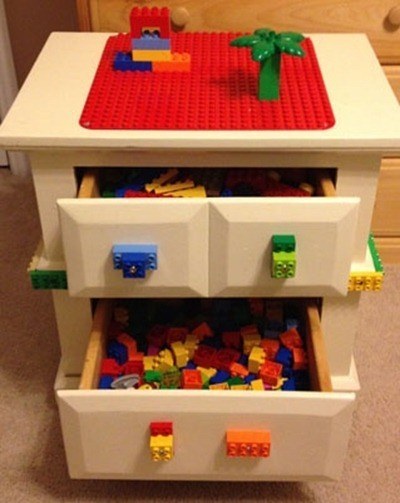 11.
An Altoids tin DIYs into a tic-tac-toe travel game.
12.
An entertainment center DIYs into an epic play kitchen.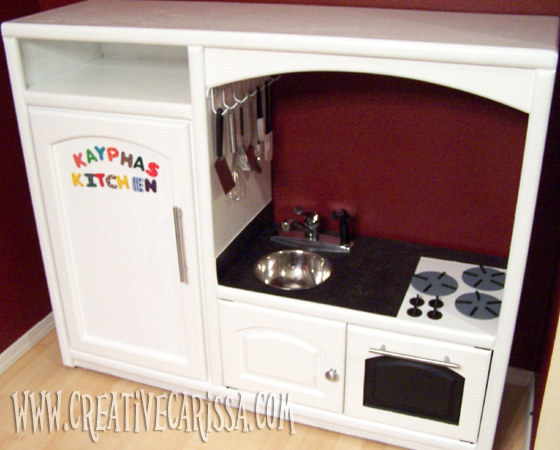 13.
A nightstand can also be made into a play kitchen.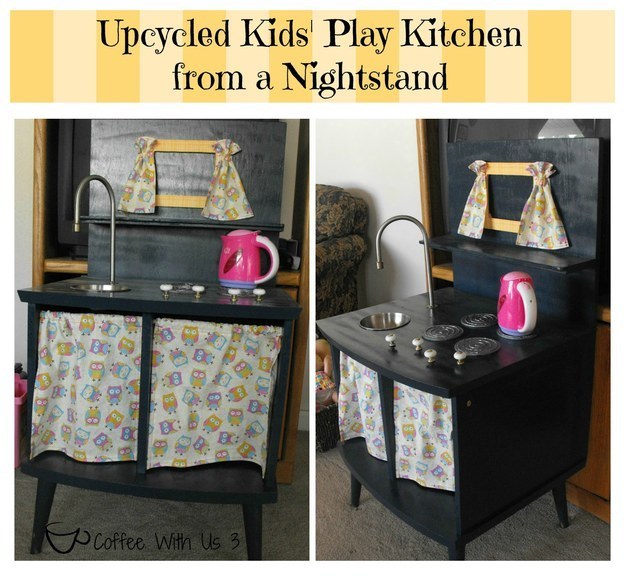 14.
A bookshelf remodels into a kid-friendly padded bench.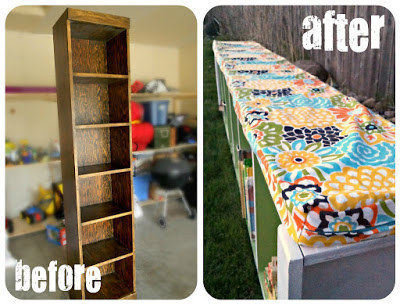 15.
A collared shirt adapts into a stylish baby bib.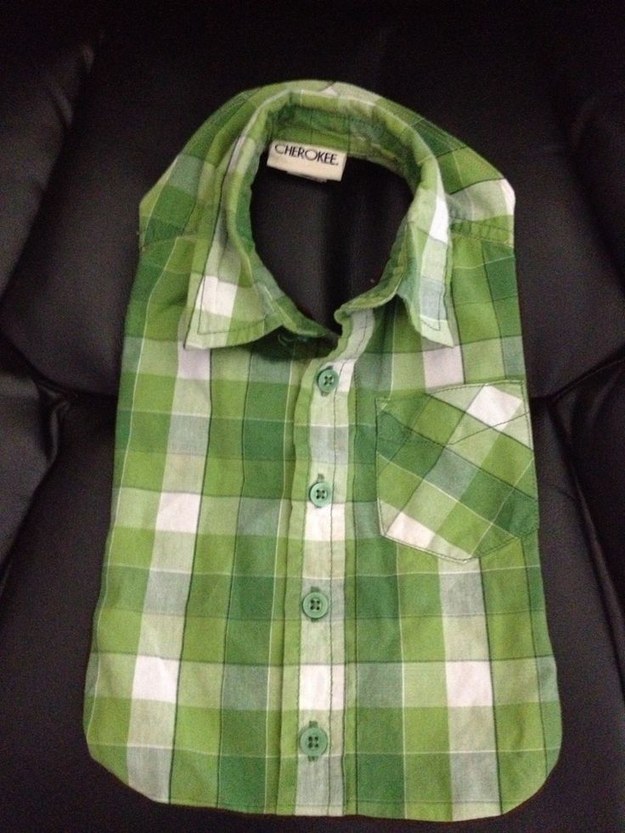 16.
Old drawers repurpose into funky shelving.

17.
Old drawers also make handy under the bed toy storage.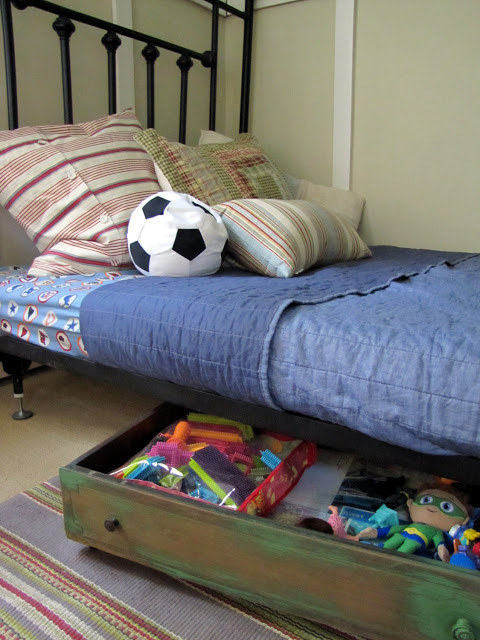 18.
An adult T-shirt alters into a baby onesie.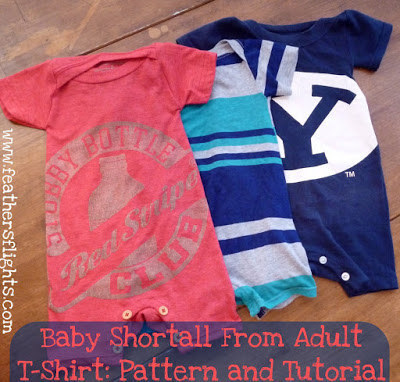 19.
An adult T-shirt can be made into a dress with a braided collar, too.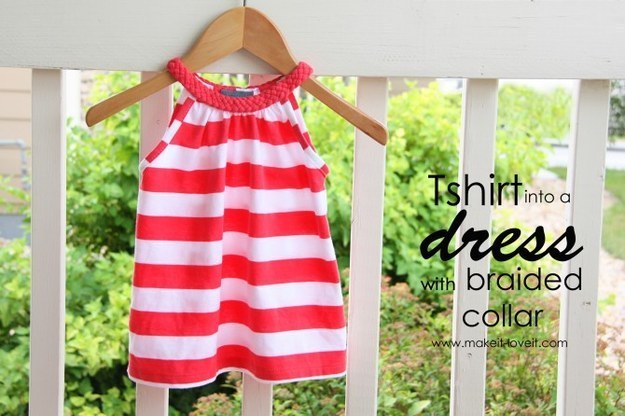 20.
An XL T-shirt refashions into kid-sized pants.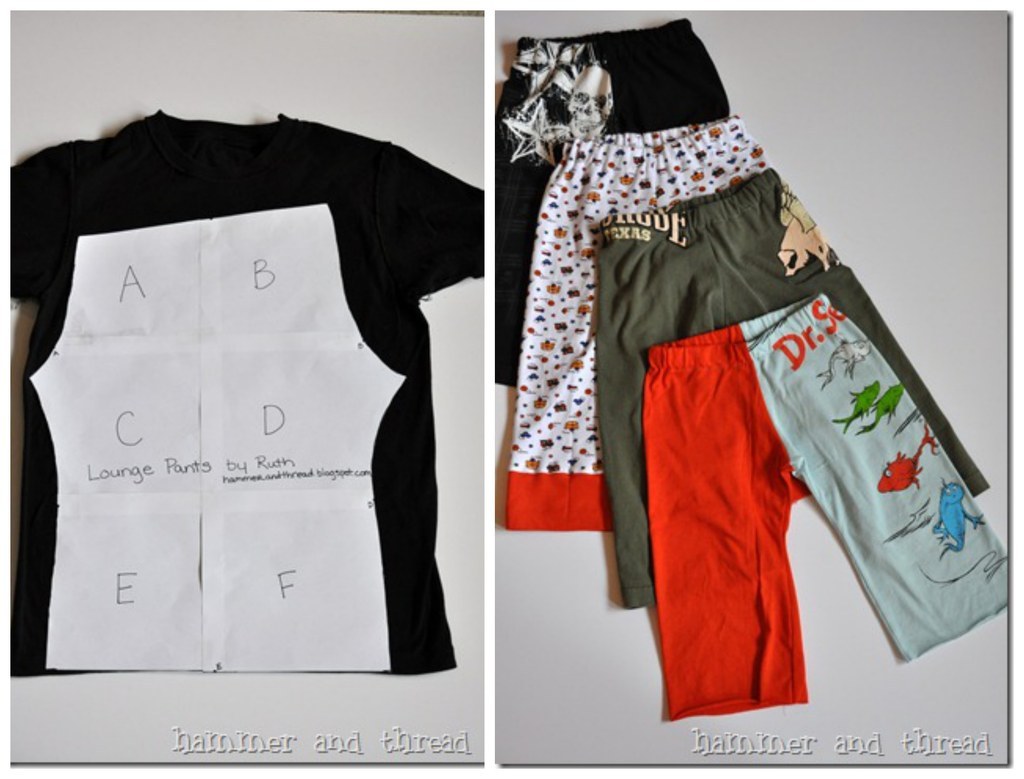 21.
A papasan chair reworks into a reading nook canopy.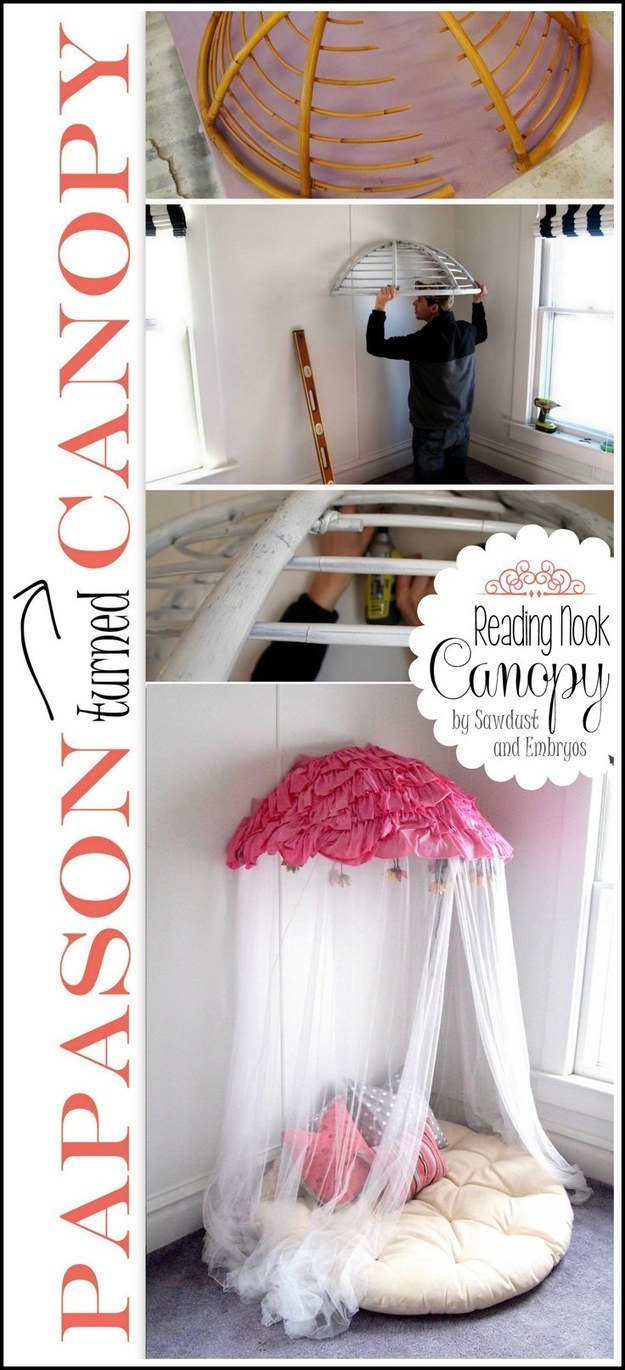 22.
An entertainment center modifies into a dress up closet.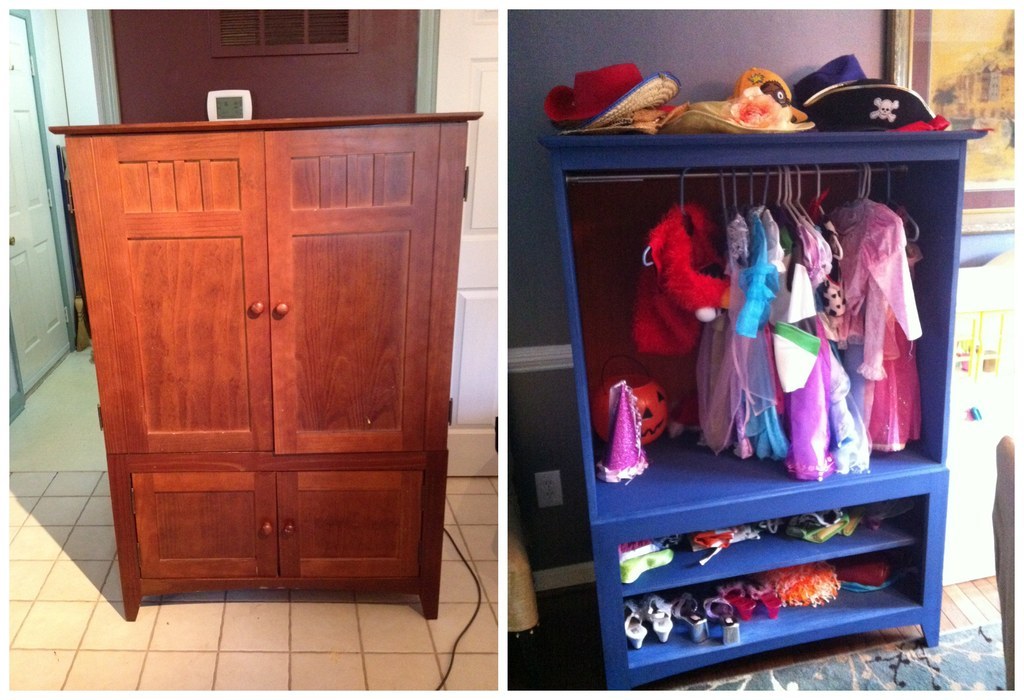 23.
A shoe holder makes a perfect car organizer.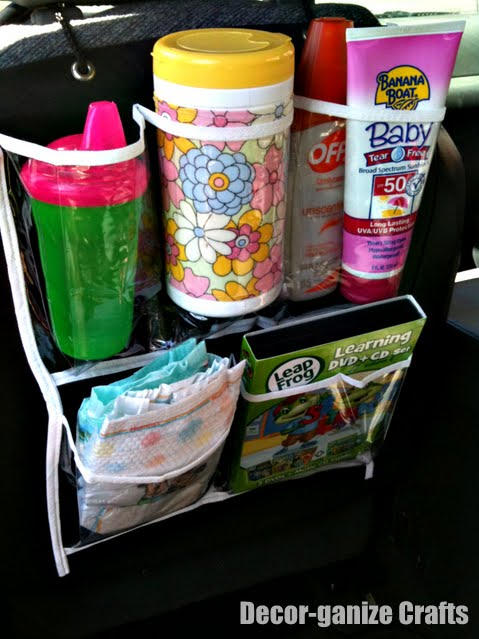 24.
A vintage pillow case refashions into a beautiful dress.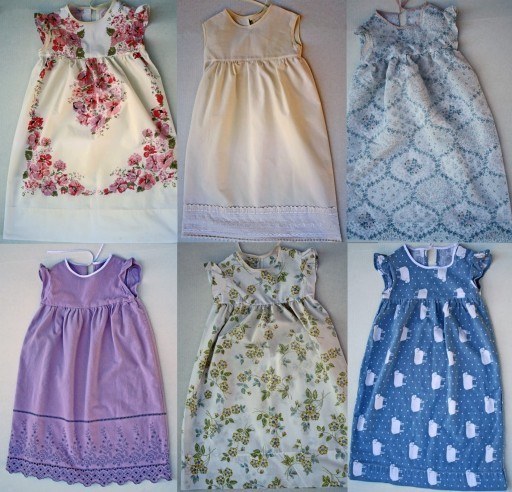 25.
A garden basket doubles as toy storage.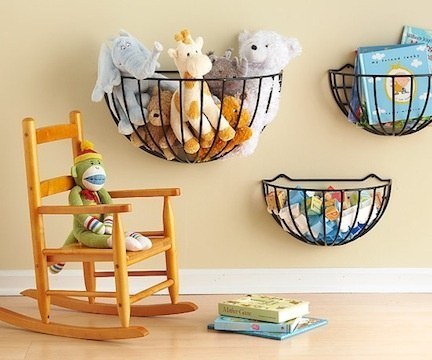 26.
Jeans turn into play roads.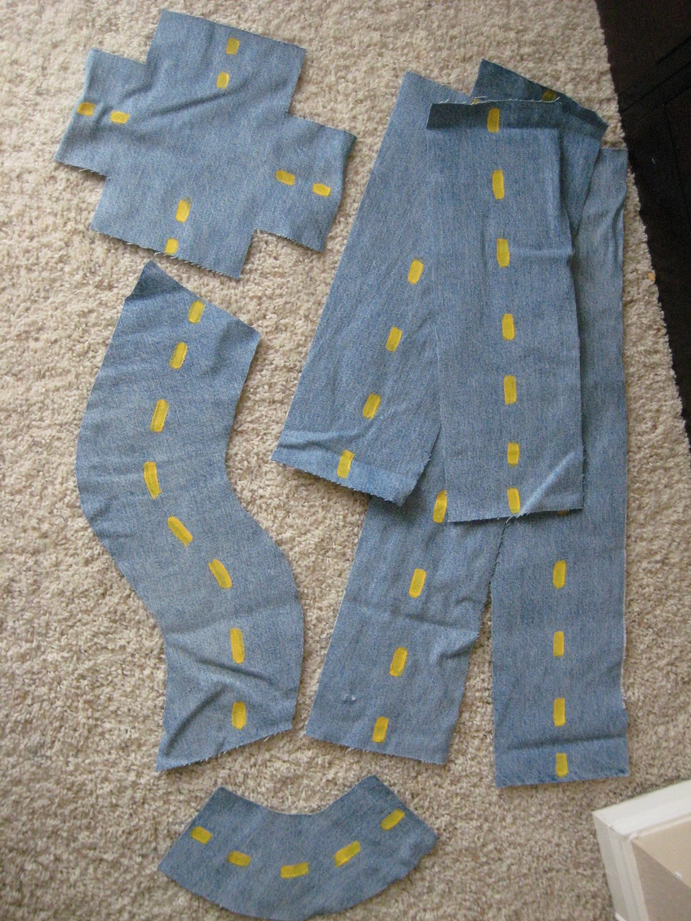 27.
Jeans can also be reworked into a Christmas stocking.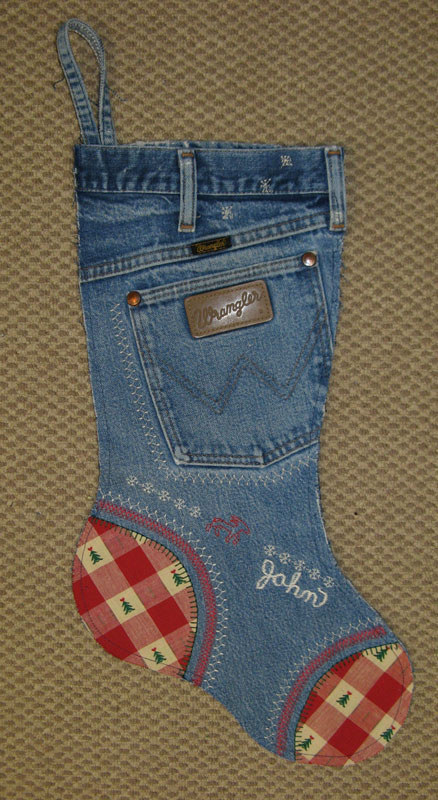 28.
But the coolest denim transformation of all has to be this swing.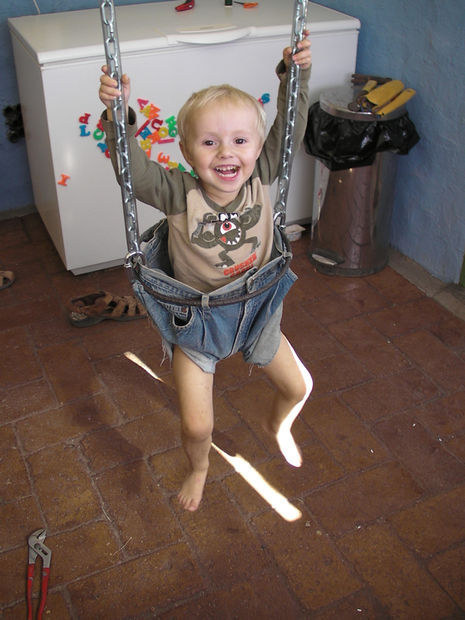 Want more great parenting tips? Sign up for the BuzzFeed Parents newsletter!