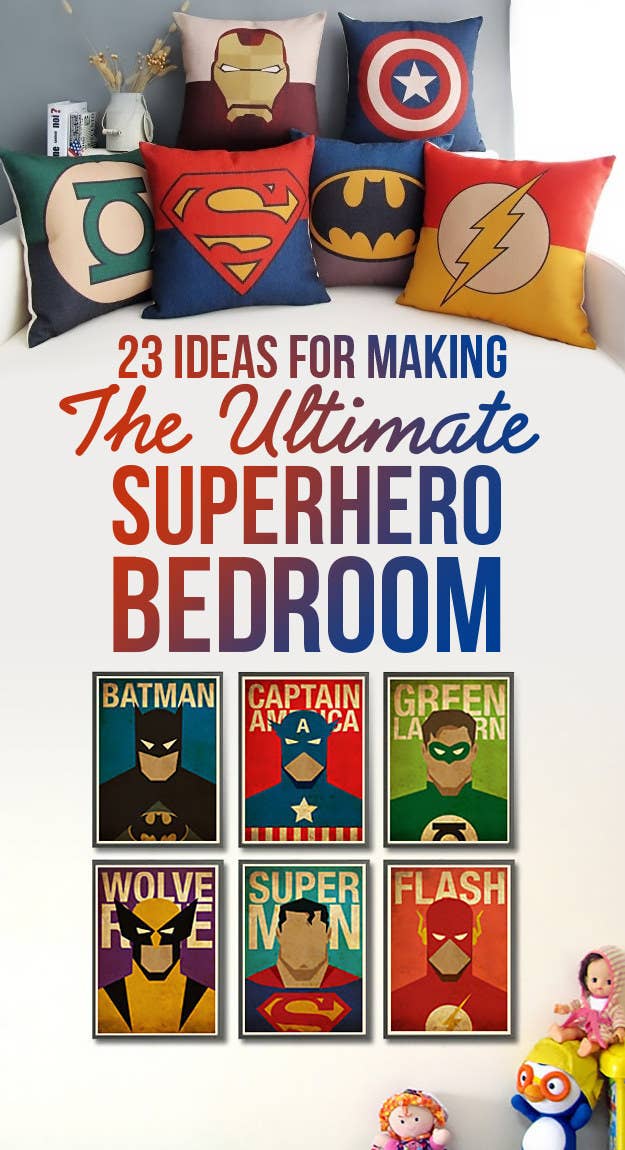 1.
Paint your kid's room the shade of their favorite superhero.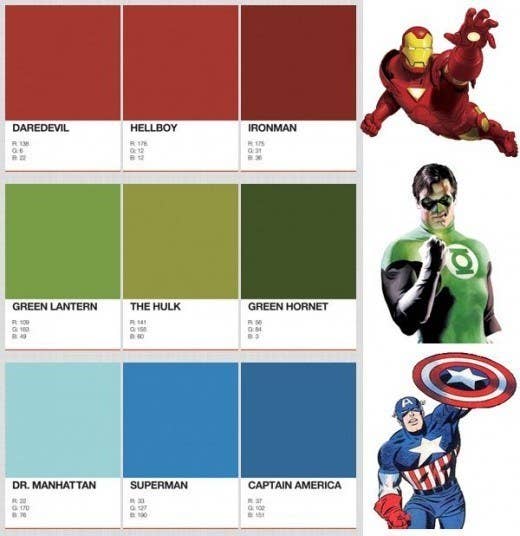 2.
Frame Lego Super Heroes in a shadow box.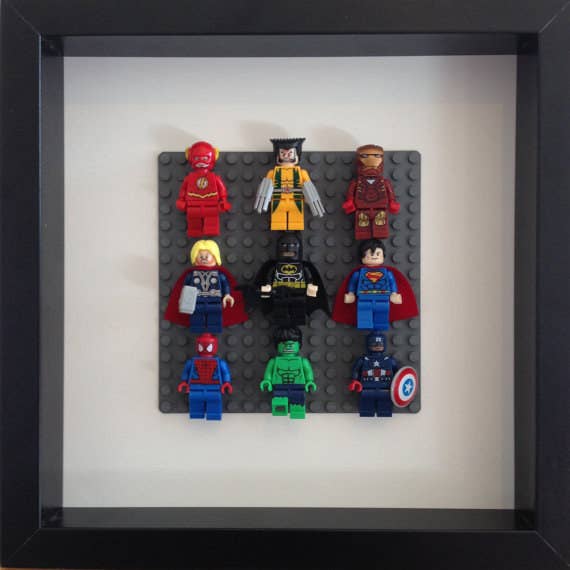 4.
You can also swap out a dresser's knobs with superhero ones.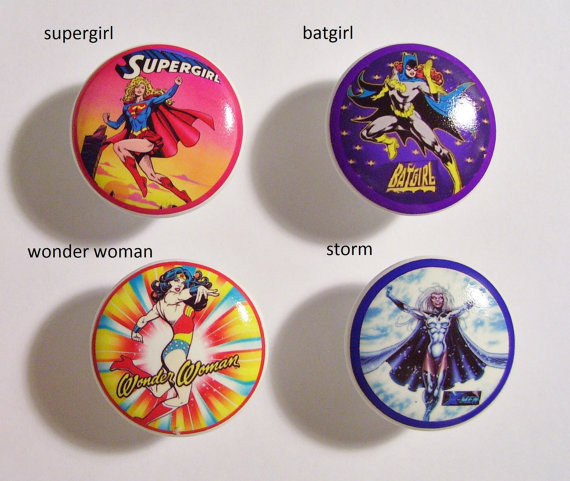 5.
Turn your kid's closet into Superman's telephone booth.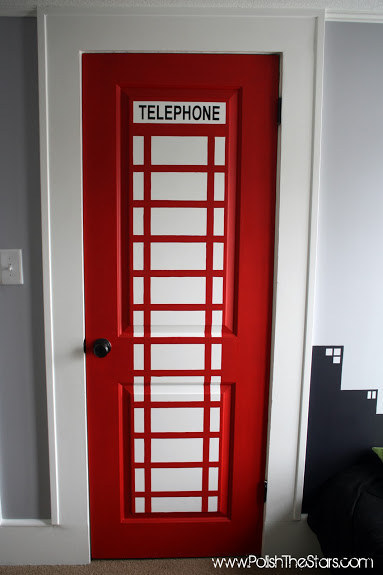 6.
Decorate your kid's walls with these vintage, minimalist superhero posters.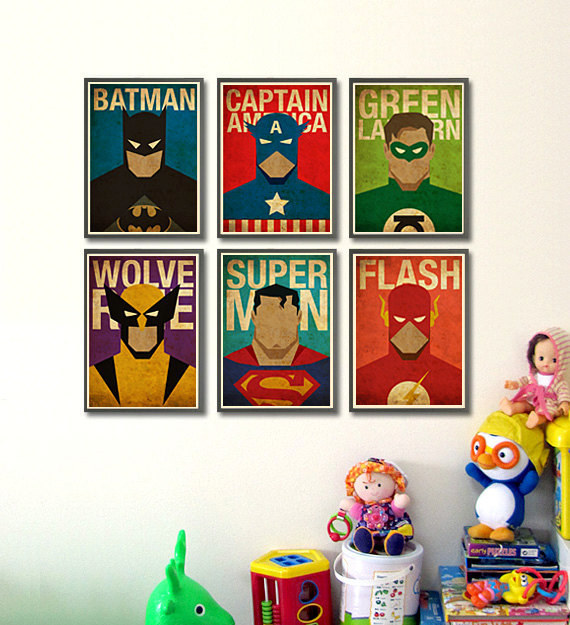 7.
These prints — which come with great lessons for your kid — are also spectacular for the walls.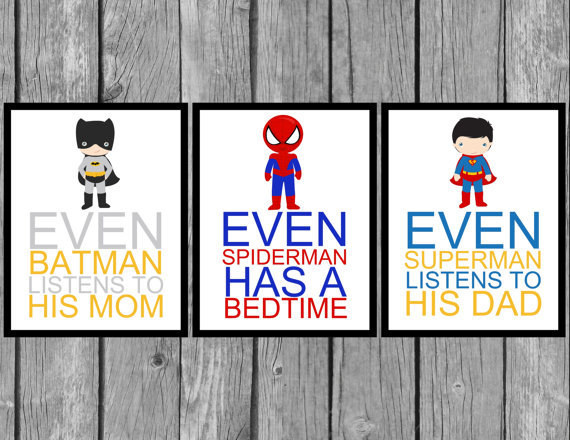 8.
Use old comic books to cover light switches and outlets.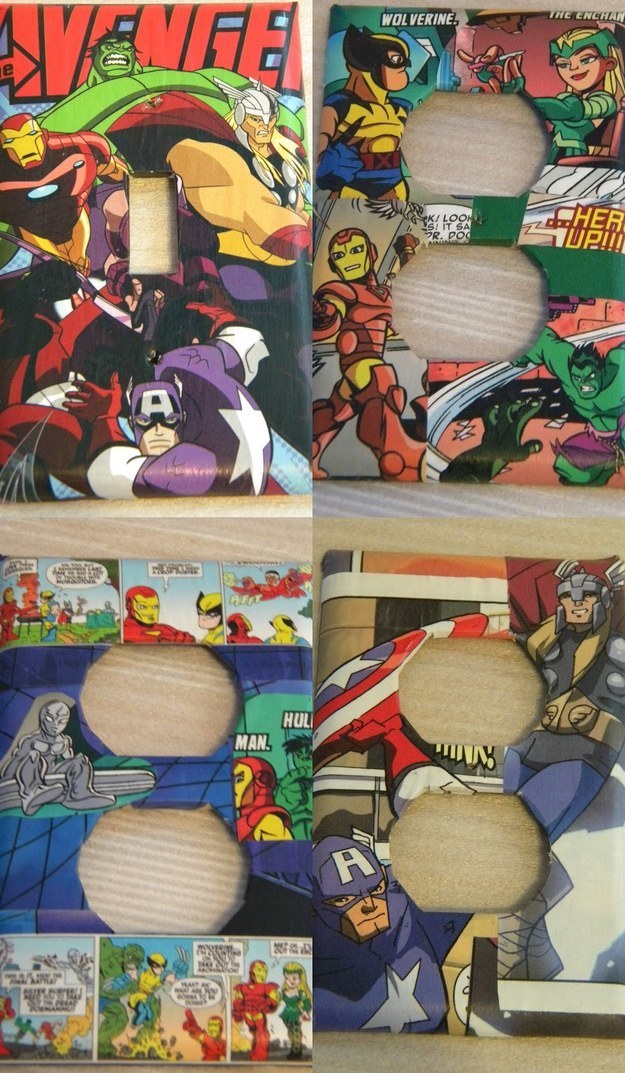 9.
Throw down a superhero themed rug.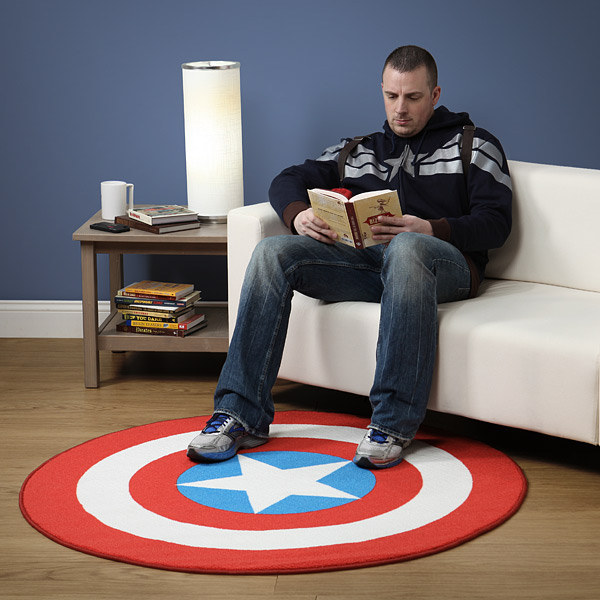 10.
Frame a newspaper touting your kid's latest heroics.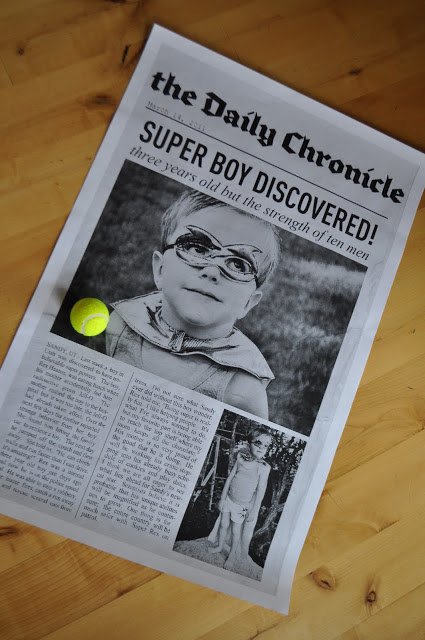 11.
Outfit your kid's bed with a superhero themed comforter and sheets.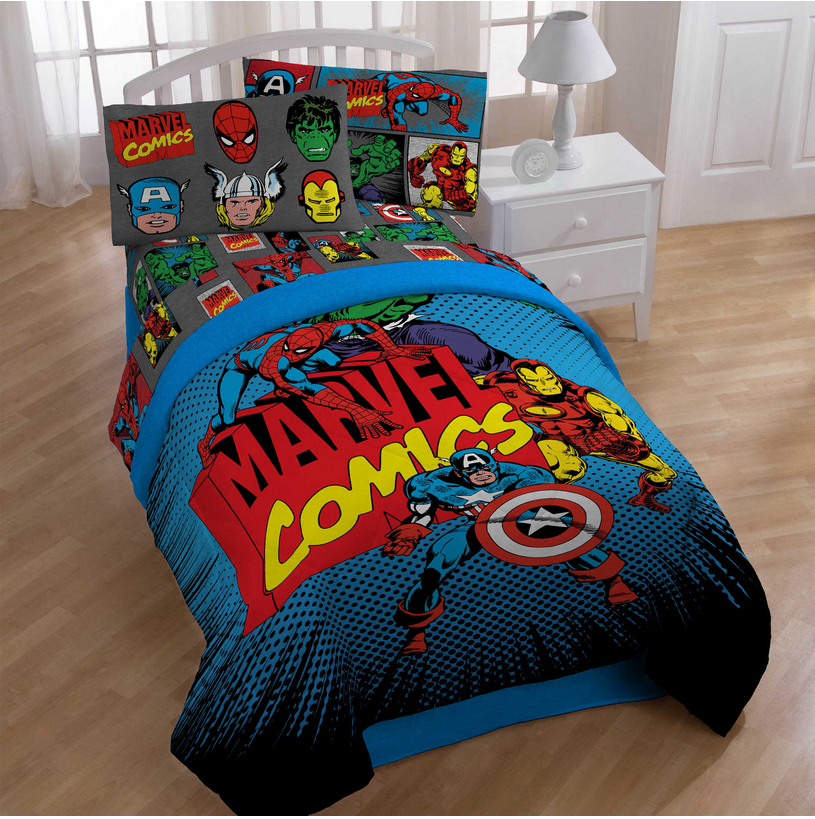 12.
These pillows are the perfect final touch for a superhero-themed bed.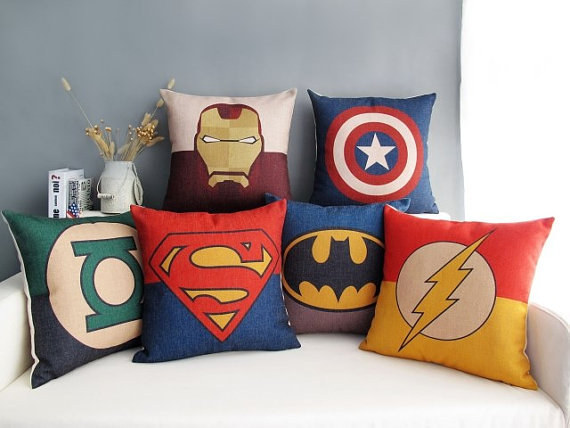 13.
Use a shoe organizer to store superhero figures.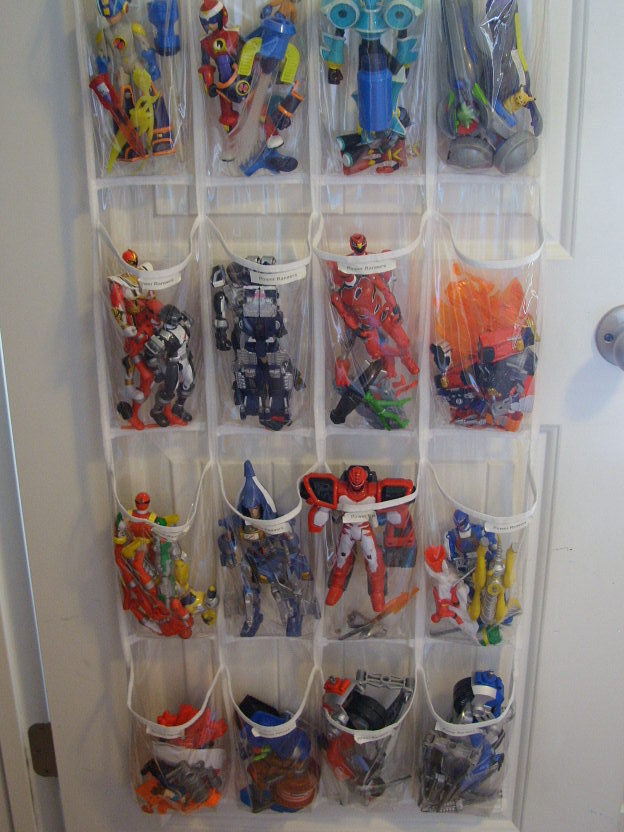 14.
Tie back curtains with a superhero mask.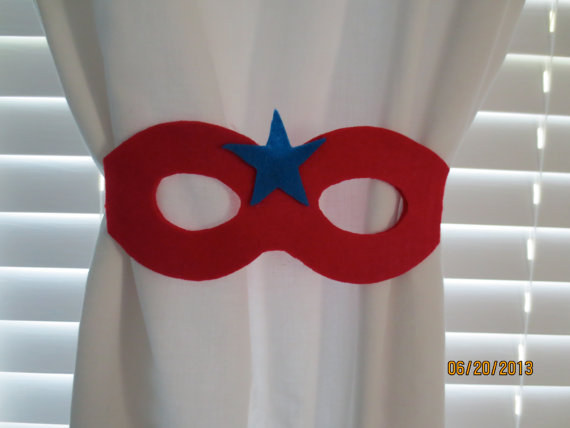 15.
Add a superhero mural to the wall.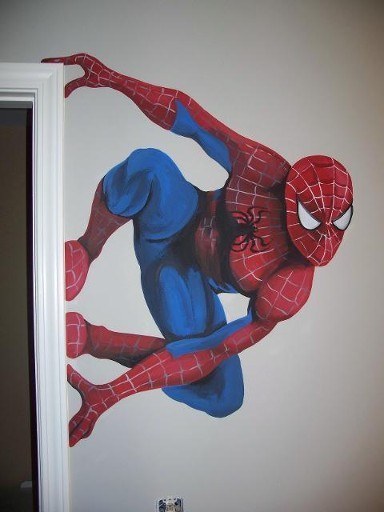 16.
Use Halloween masks to make great, low-cost wall hangings.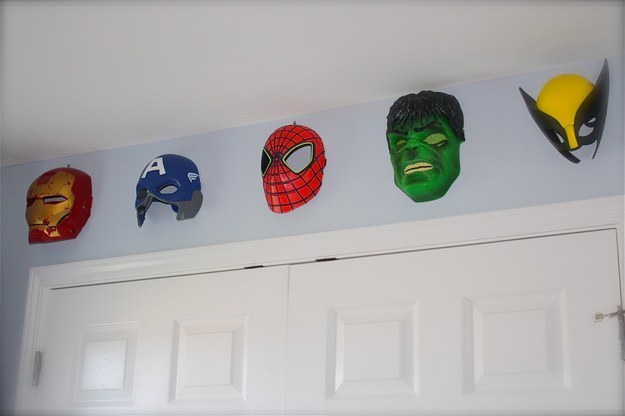 17.
Go all in and get your kid this Batman bed set.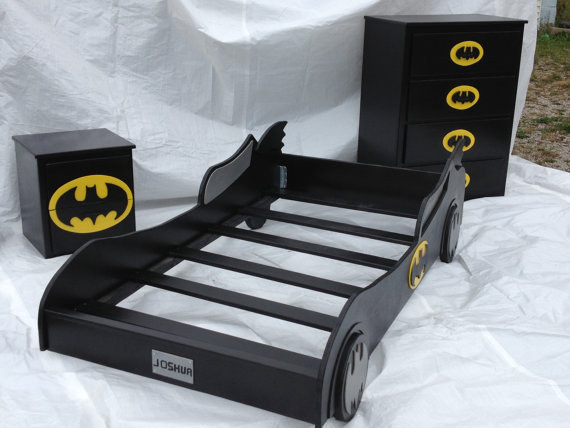 18.
DIY your kid's name in superhero letters.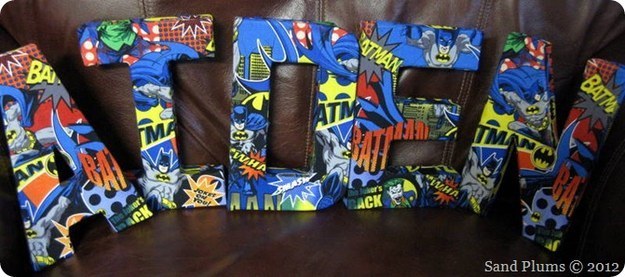 19.
Stitch this superhero-themed alphabet.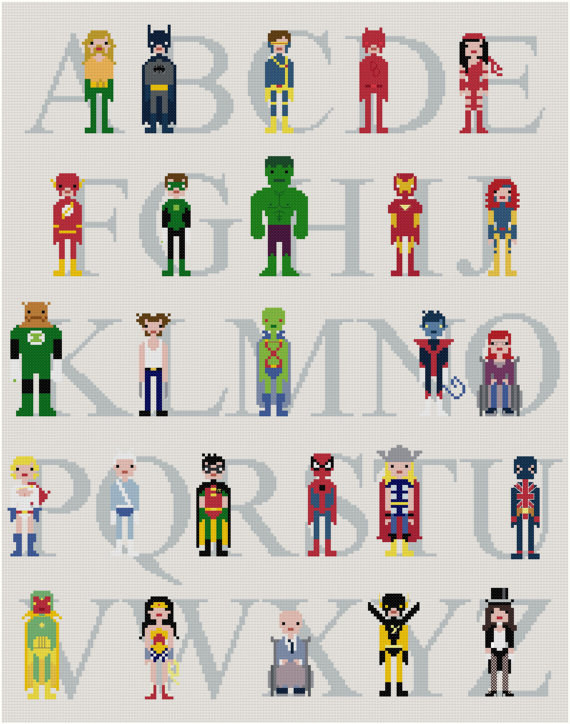 20.
Make Thor's hammer.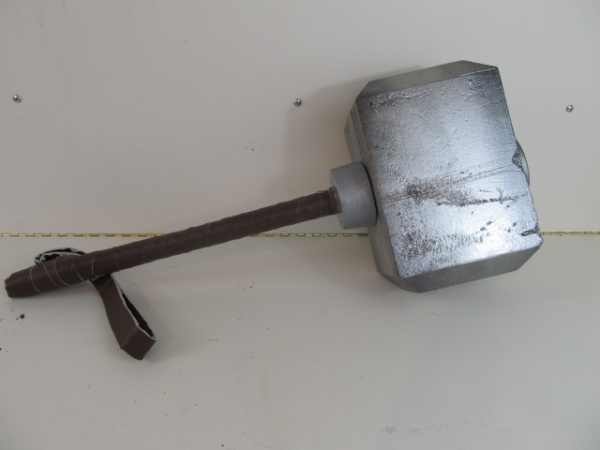 21.
DIY a superhero side table.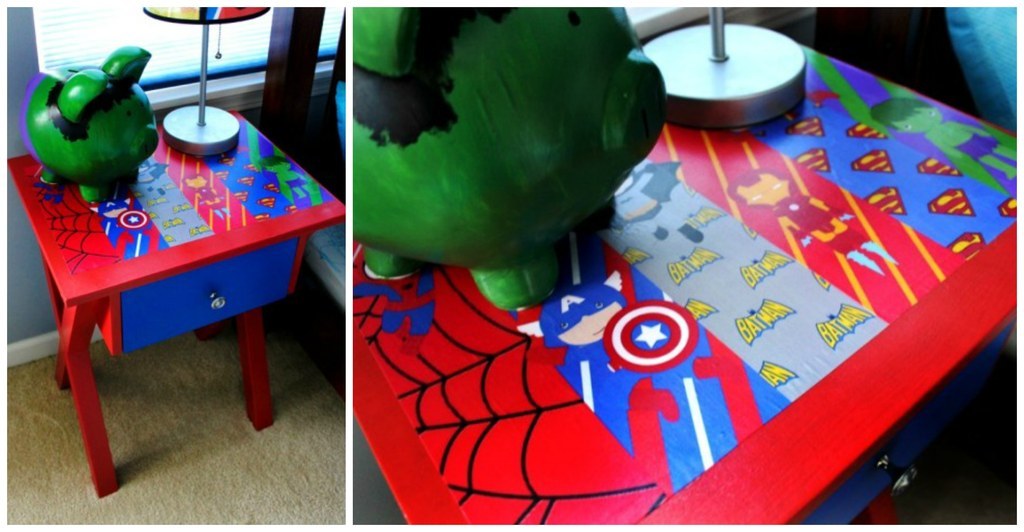 22.
Swap out ceiling fan blades with these superhero-themed ones.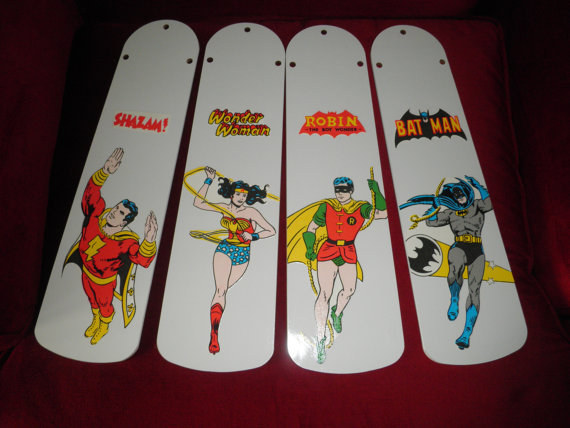 23.
Get this incredible Captain America shield nightlight.