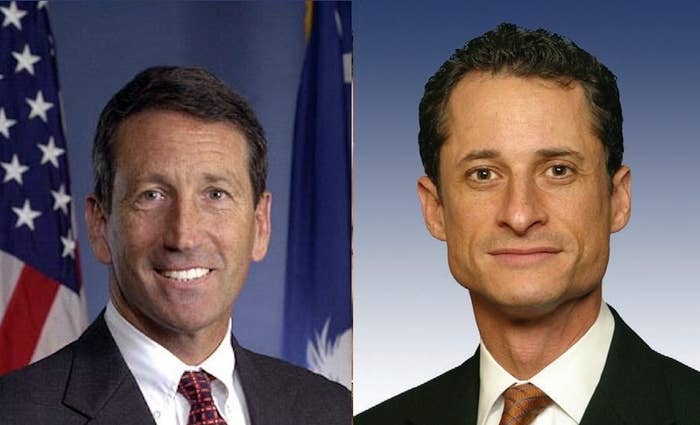 Last Tuesday, Republicans in South Carolina's 1st District held a primary to select their candidate to face off against Elizabeth Colbert Busch for the congressional seat. The voters handed a healthy victory to a man whose candidacy would have been unthinkable three years ago: former governor Mark "I disappeared from my elected post to have a passionate affair in Argentina" Sanford. The ballot results cement a major comeback for someone who as recently as last year was seen as a political leper.
They also indicate that marital and sexual transgressions are no longer the political deal-breakers they once were. The American public clearly has a deep well of compassion when it comes to personal failings by elected officials. But for every Mark Sanford, there is a John Edwards. How is forgiveness doled out to politicians? Who has earned it and who hasn't?
Fmr. Gov. Mark Sanford (R-SC)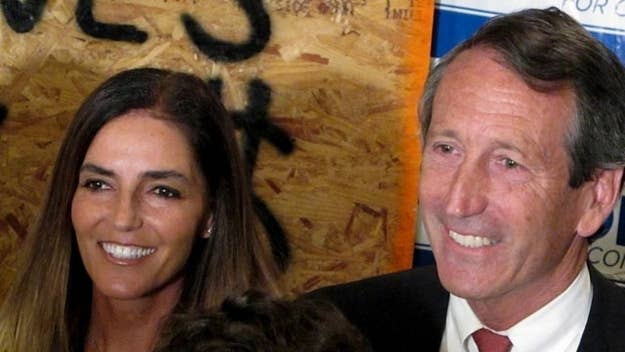 As last week's primary made clear, Sanford has clearly persuaded his way into forgiveness territory. He hasn't gotten a free pass from the voters, but most seem willing to look beyond it. It probably doesn't hurt that his transgression was committed out of true love: he's now engaged to his mistress, Maria Belen Chapur (pictured above).
Update: On May 7, Sanford was elected to South Carolina's 1st district House seat after defeating Democrat Elizabeth Colbert Busch with 54% of the vote.
Fmr. Rep. Anthony Weiner (D-NY)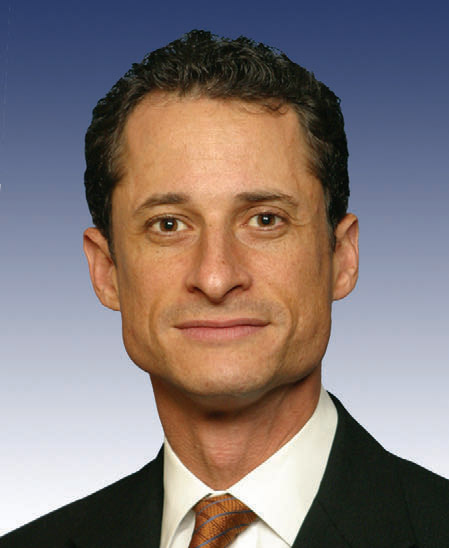 In 2011, the liberal congressman tried to private message his crotch-shot to a woman (not his wife) on Twitter but instead mass tweeted it to just about everyone. Within 3 weeks, he had resigned from office.
But the public outrage never seemed to be all there for this one - perhaps because it wasn't technically cheating (depending on who you ask)? At any rate, Weiner seems to have played his cards right by waiting enough time for the scandal to blow over. He just told New York Times Magazine that he may run for NYC mayor and already has $4.3 million in his campaign coffers.
Update: In July 2013, Weiner admitted to ongoing sexting relationships with women even after he resigned from Congress. Screenshots were leaked of nude photos and chats sent using the handle "Carlos Danger." Though he has pledged to stay in the mayor's race, Weiner has dropped in polling from 1st to 4th place.
Sen. David Vitter (R-LA)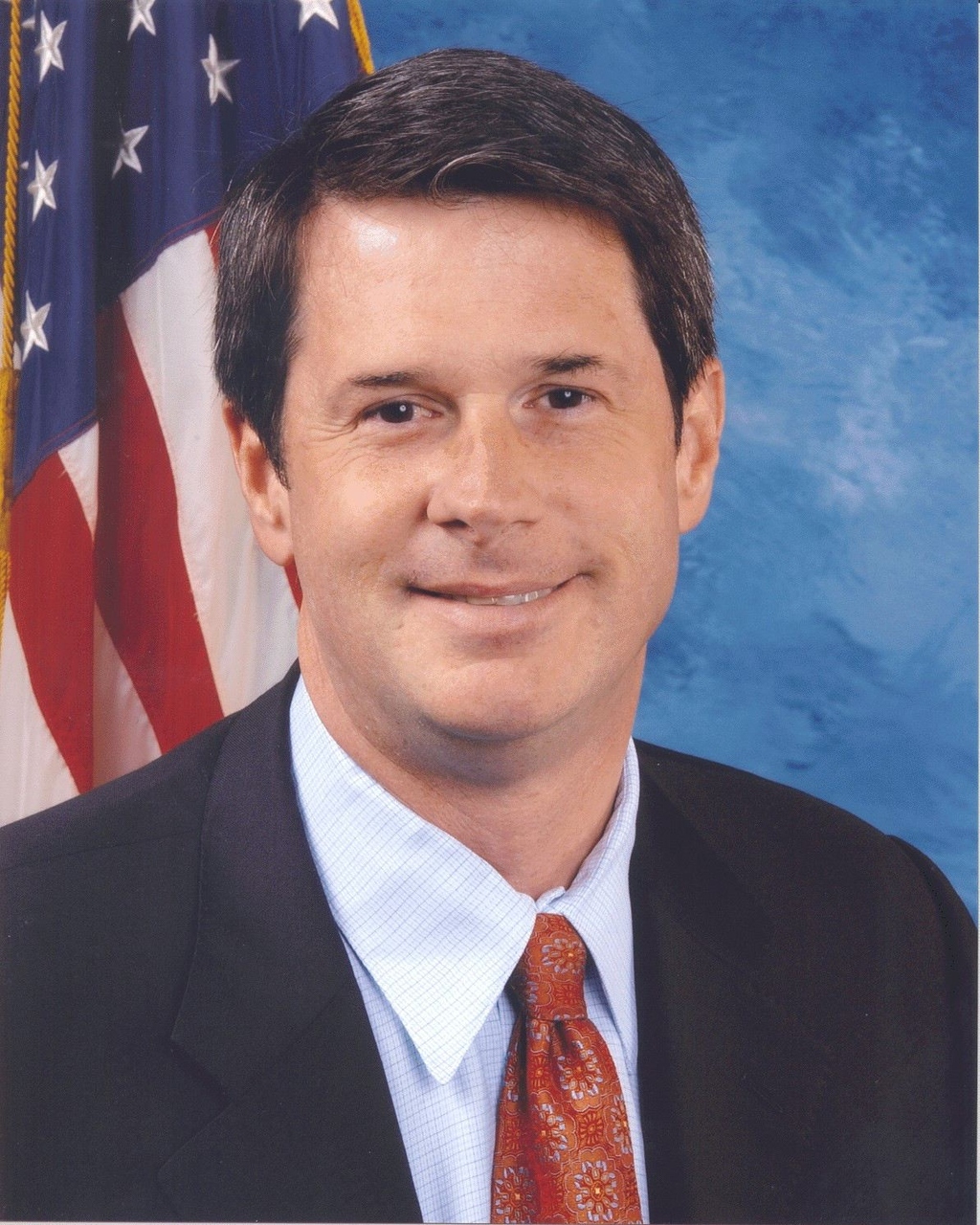 Vitter's 2007 salad spinner of sin – involving details about prostitutes and diaper fetishes – would be enough to make a porn star blush. So one would expect religious, socially conservative Louisiana voters to give him the swift boot. However Vitter easily won reelection in 2010, beating the 2nd place finisher by nearly 20 points. Never underestimate the redemptive power of an apology press conference with your wife standing at your side giving you the death glare.
Fmr. Gov. Eliot Spitzer (D-NY)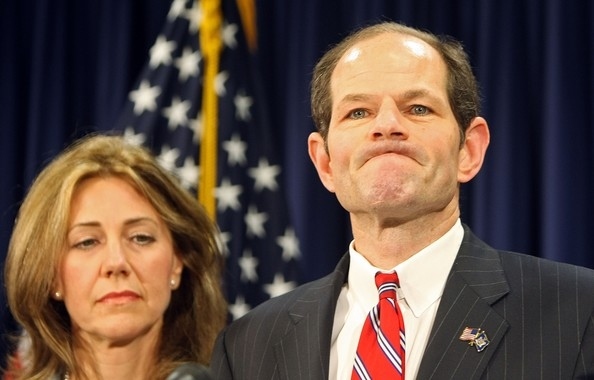 Adding to the collection of public apologies with miserable looking "supportive" wives, New York Governor Eliot Spitzer suffered an unusually quick demise in March 2008 after being named as a high-end escort client - and arguably worse, making Ashley Alexandra Dupré a celebrity for like two weeks.
But Senator Vitter's prostitute extracurriculars were far more sordid - why was Spitzer's ouster so abrupt? Aside from making enemies with Wall Street during his tenure as state Attorney General, Spitzer brought high-profile prosecutions against prostitution rings. What do Americans hate way more than a cheater? A hypocrite.
Update: In July 2013, Spitzer entered the race for New York City comptroller. Polling released July 25th showed Spitzer leading opponent Scott String by 17 points.
Fmr. Sen. Larry Craig (R-ID)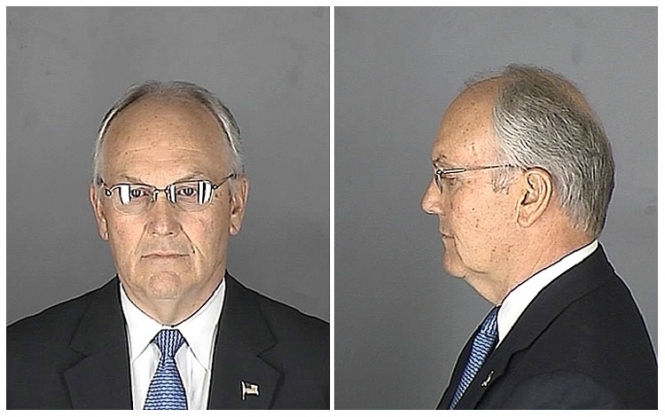 The anti-gay Idaho Republican was arrested in August 2007 at the Minneapolis-St. Paul Airport after allegedly soliciting gay sex from an undercover officer. After pleading guilty to disorderly conduct, Craig then recanted his plea once the national media got wind of his restroom dalliance.
Though he received a strongly worded letter from the Senate Ethics Committee, Craig refused to resign his seat and served out the rest of his term. Though he wasn't forced from office, Craig is a national punchline and unlikely to have a future in elected office. But don't feel too bad for Larry: he was able to ride the Beltway revolving door to a cushy consultant gig.
Fmr. Sen. John Edwards (D-NC)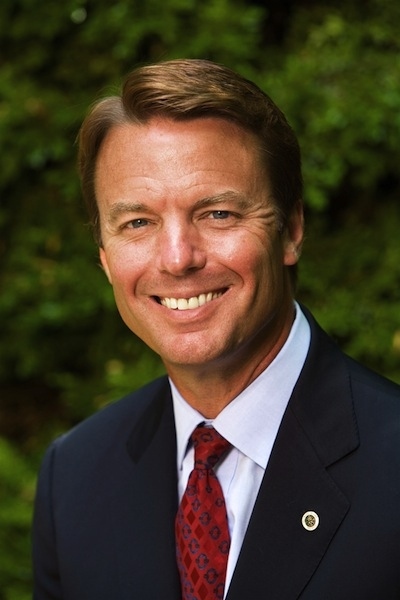 How to ensure you can never show your face in public again:
1. Have affair with your campaign videographer
2. Fly her around the country on your campaign jet while running for President of the United States
3. Have a secret lovechild with her
4. Get your married staffer to tell everyone he's the father
5. Use campaign funds to cover up said affair and lovechild
6. Have a nationally beloved wife with terminal cancer
Enough said.
Bill Clinton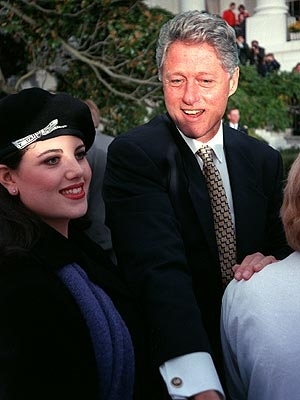 The Hope Diamond of political cheaters. The man had an affair with an intern IN THE Oval Office and lied about it under oath. Yet he not only managed to remain President, but leave office with approval ratings over 60 percent - all while making the Republicans look petty, vindictive and creepily obsessed with oral sex.