This post has not been vetted or endorsed by BuzzFeed's editorial staff. BuzzFeed Community is a place where anyone can create a post or quiz.
Try making your own!
The LA Kings Sent Dwight Schrute Free Tickets In Jello
Rainn Wilson is an avid Twitter user and a new hockey fan. His hometown LA Kings, themselves deft social media wizards, found a way to have some fun with him.
Initial Contact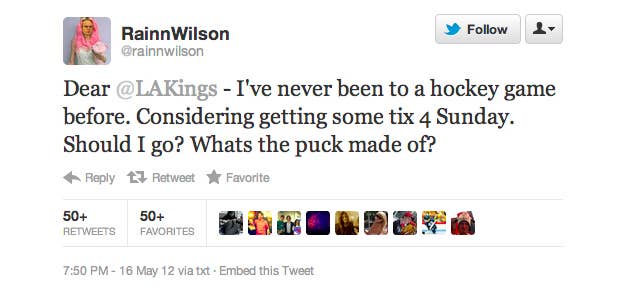 The Response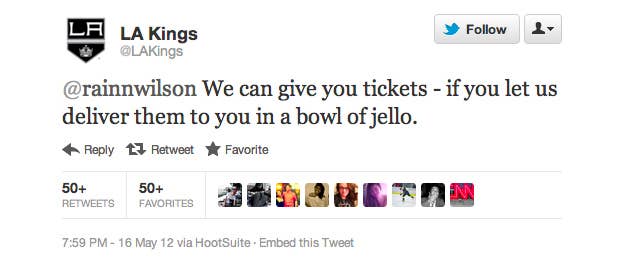 The Result