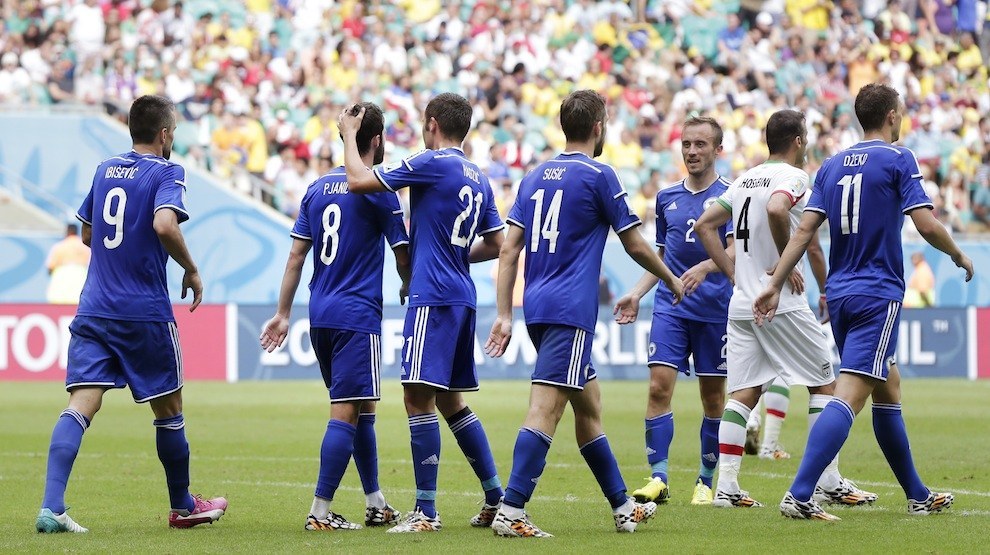 Updates
Iran takes on Bosnia-Herzegovina in the last group stage match for both team at 12 p.m. ET, Wednesday June 25.
Bosnia wins! It holds on to defeat Iran, 3-1. It's the first ever World Cup win for Bosnia. After today, both teams are going home. Iran needed a win today to have a chance to advance.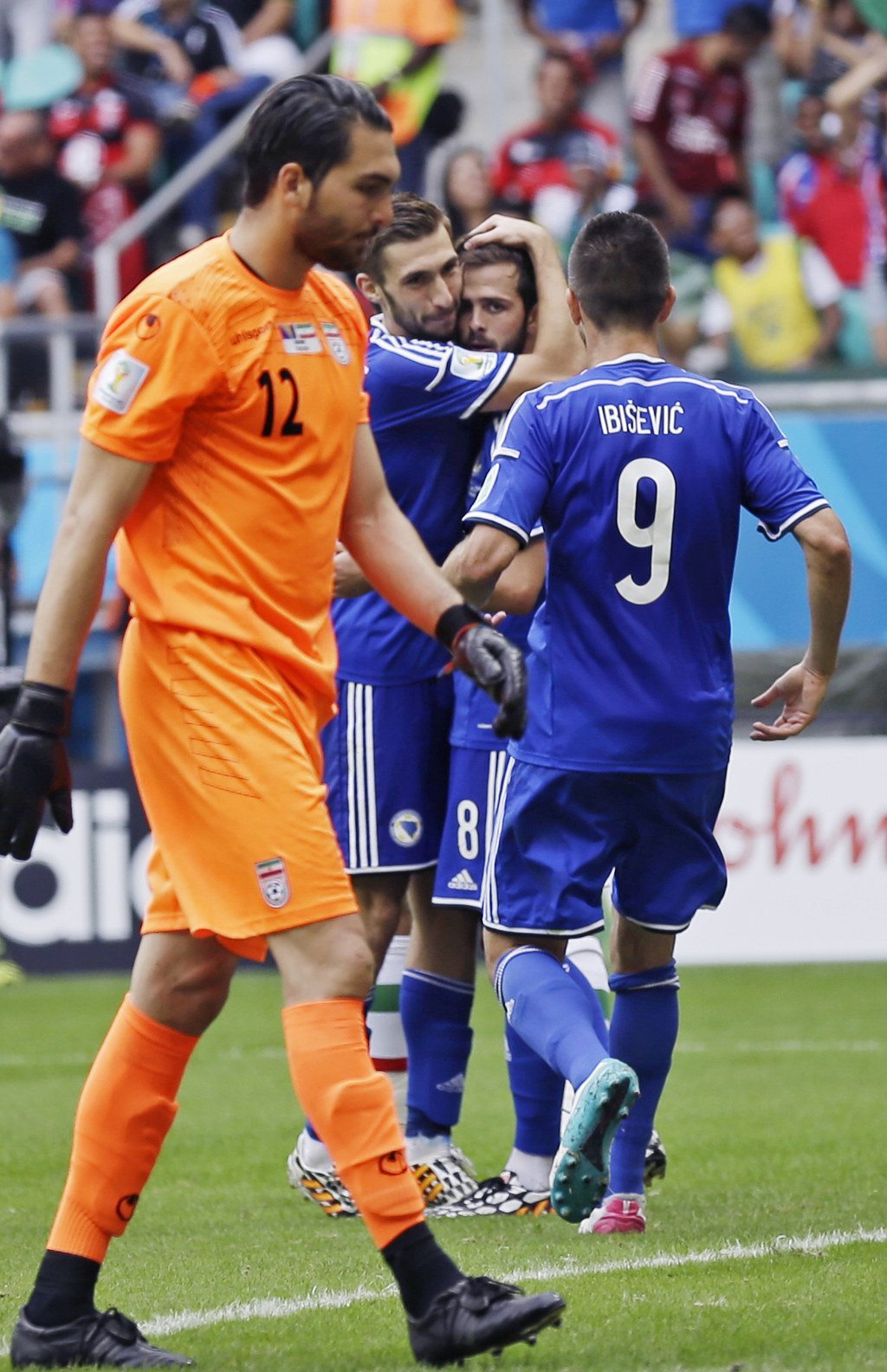 Iran scores to cut Bosnia's lead to 2-1 in the 82nd minute, the first goal for Iran in the World Cup. It's still unlikely it'll get the win. But Iran will not leave Brazil without a goal.
Bosnia now very much on the verge of its first ever World Cup win. Still leading Iran 2-0 late in the second half.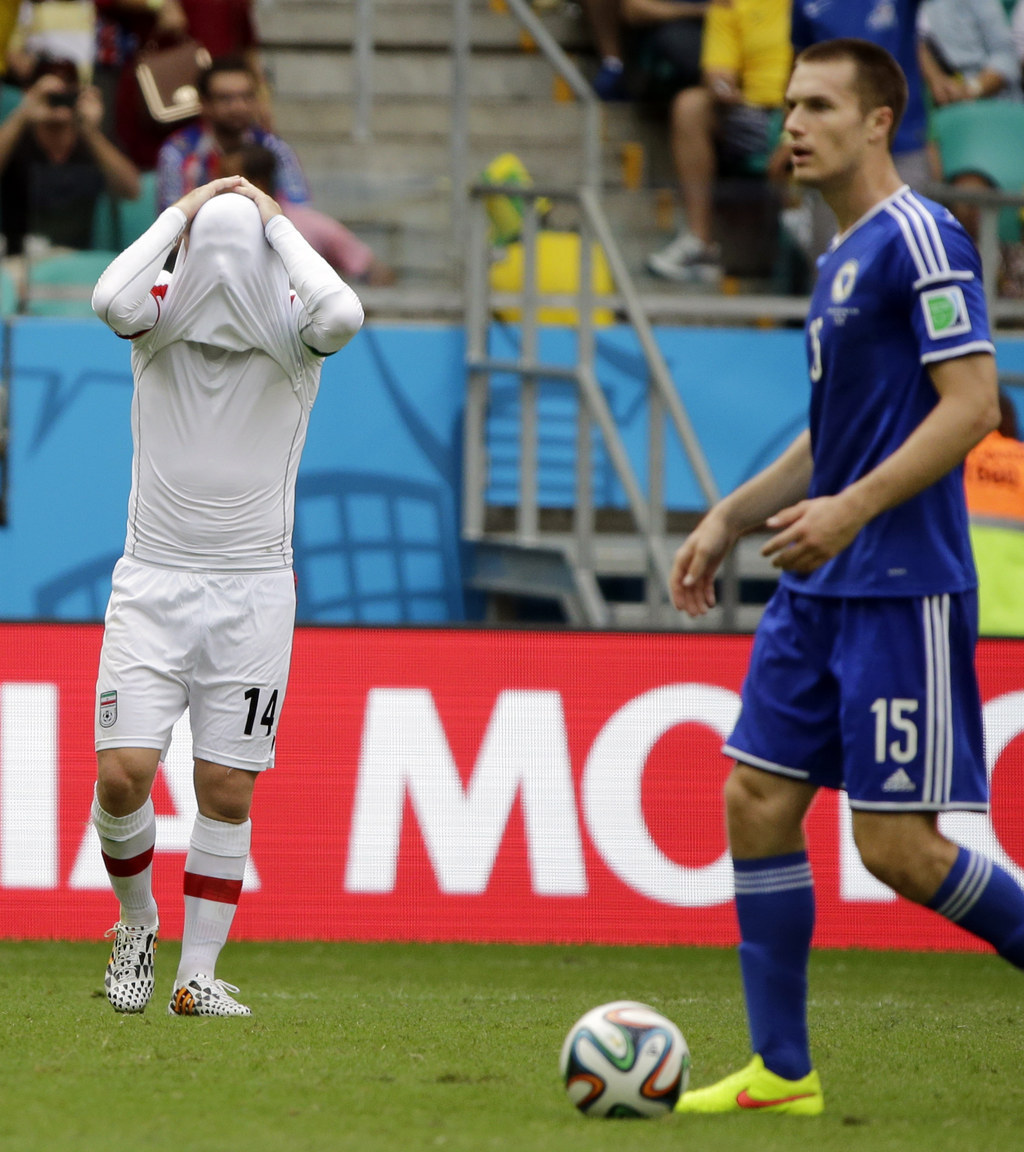 Iran's troubles finding the back of the net continue. They're going to have to score twice in the second half and get the win or their World Cup is over.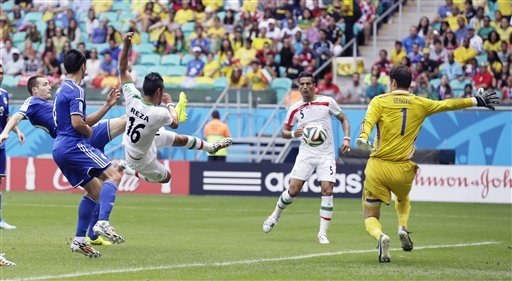 Bosnia's Vedad Ibisevic wanted a foul in the penalty area, but he doesn't get the call. Iran and Bosnia still locked at 0-0, 20 minutes in.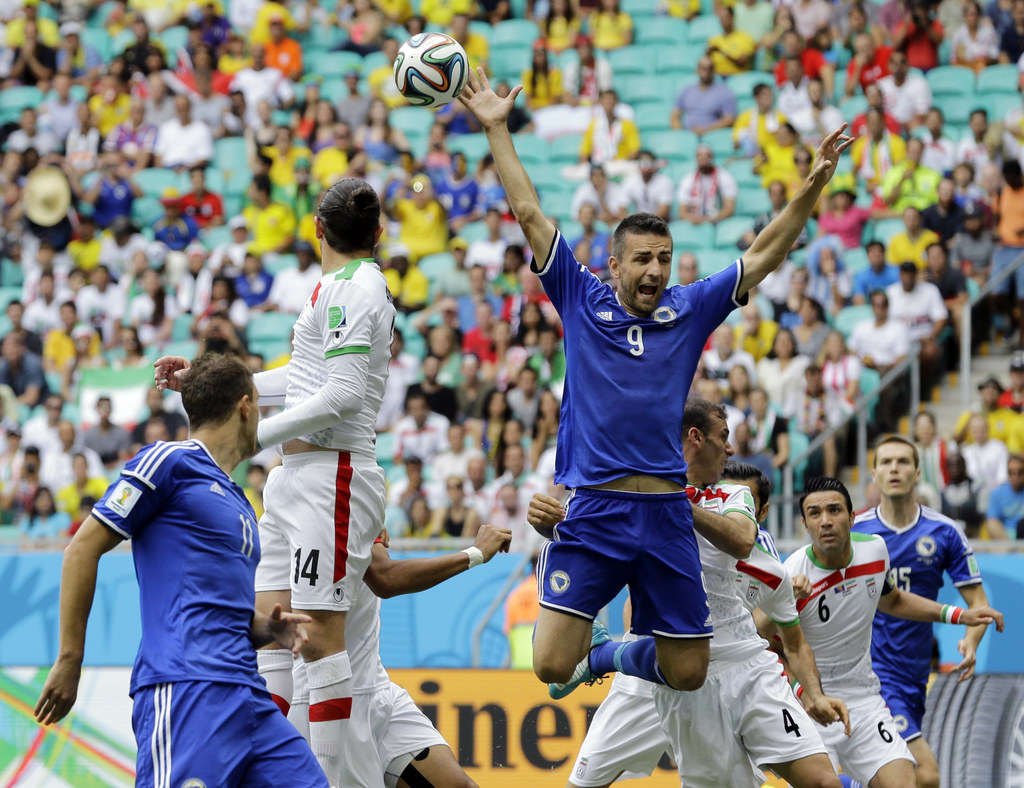 Iran and Bosnia locked at 0-0 in the 15th minute of the first half. Nothing but defense in this game so far.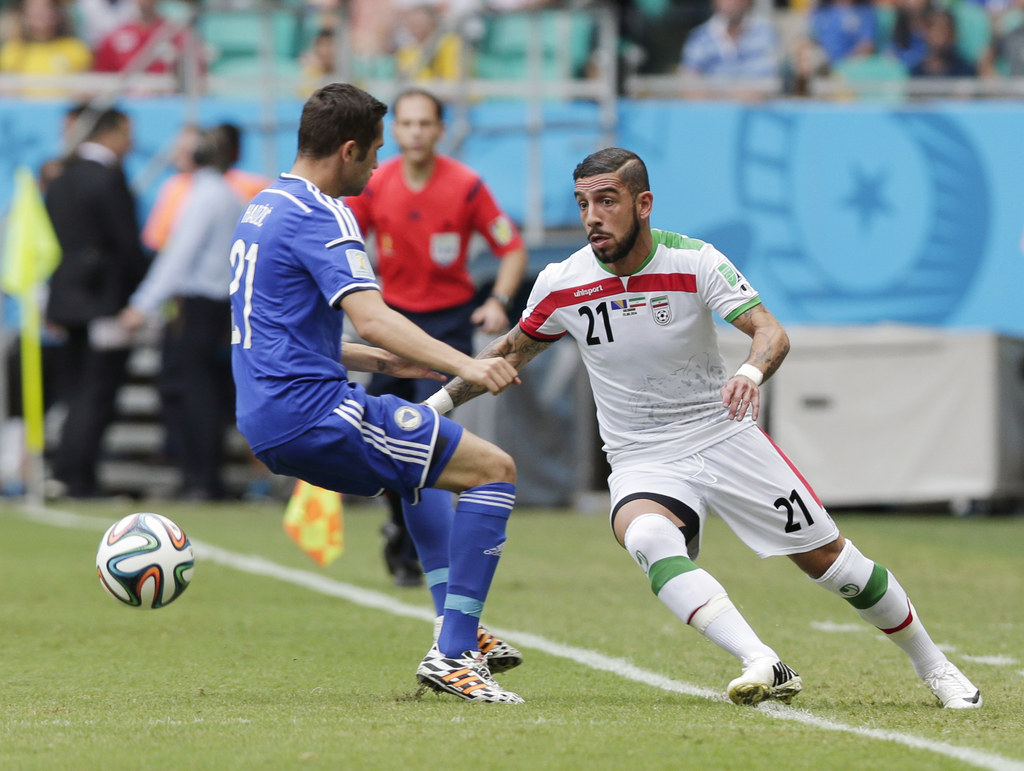 Here are the starting lineups.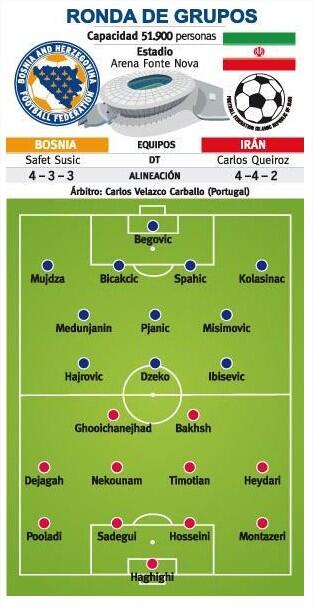 What's at stake: Iran heads into Wednesday's match vs. Bosnia-Herzegovina with a chance to advance to the second round of the World Cup for the first time in team history.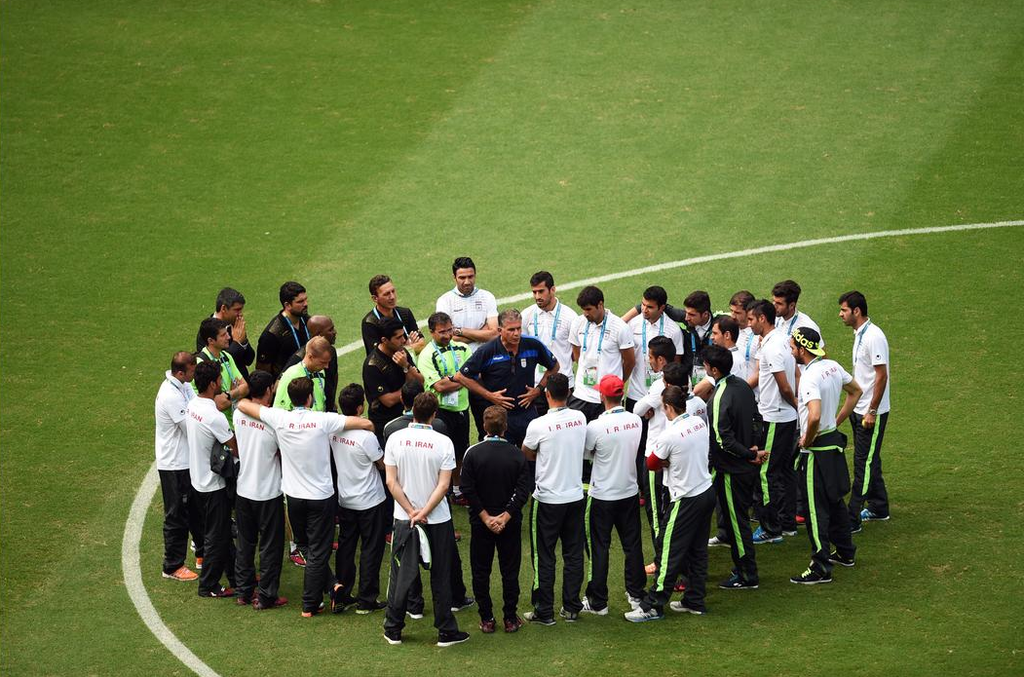 Here are the standings in Group F going into today's final group stage game for Iran and Bosnia-Herzegovina.