Fighter Planes Draw A Heart In The Sky Over Tahrir Square
Egyptian military planes flying overhead leave a heart-shaped trail of smoke over the demonstrators in Tahrir Square on Friday.
As pro-Morsi support rallies raged in Cairo on Friday, anti-Morsi protesters maintained their position in Tahrir Square, continuing to demonstrate against the ousted president.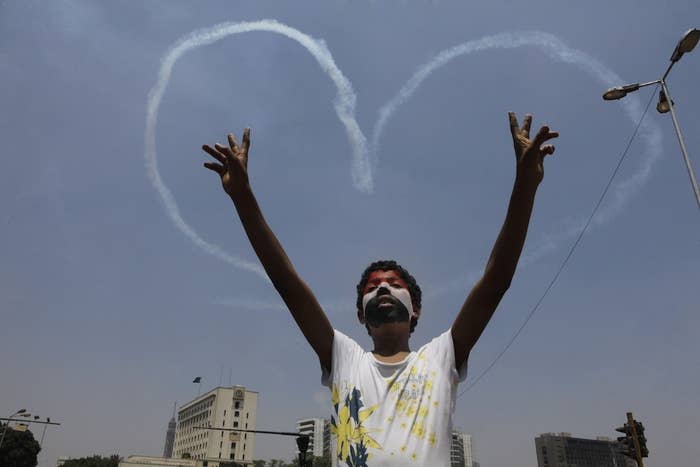 The eight military fighter planes leave smoke the color of Egypt's flag in sky over Tahrir Square.