A California judge ruled Monday Shelly Sterling had the authority to negotiate the $2 billion sale of the Los Angeles Clippers to ex-Microsoft CEO Steve Ballmer after her husband Donald Sterling was banned for life by the NBA.
Shelly Sterling had her husband declared mentally incapacitated in May before she agreed to sell the Clippers to Ballmer. Los Angeles Superior Court Judge Michael Levanas rejected Donald Sterling's claims that he was being defrauded by his wife and attorney. At one Donald Sterling point called Shelly Sterling a "pig" in the courtroom.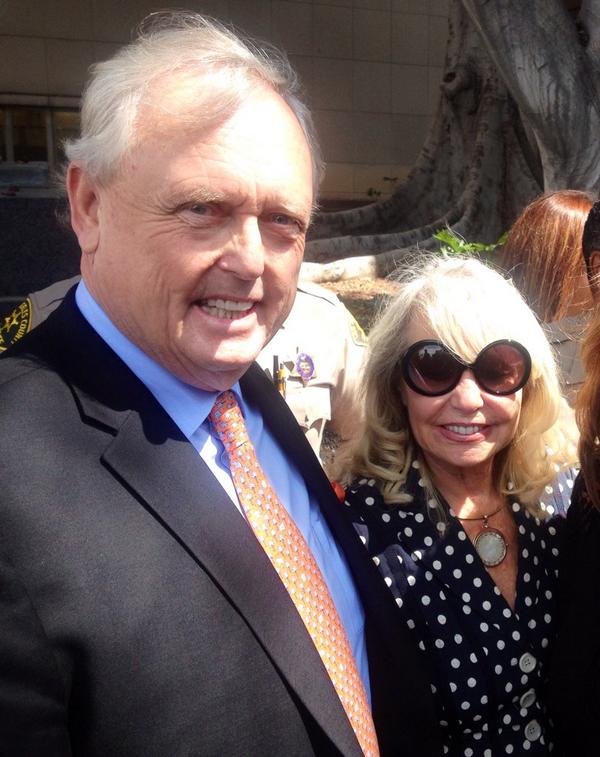 Donald Sterling is expected to appeal the ruling but the judge's order also provides for the sale of the Clippers to proceed despite potential appeals.
On Monday, lawyers for Shelly Sterling and Steve Ballmer told ESPN they expect the sale of the Clippers to go through by Aug. 15.
"We are pleased that the court has affirmed Shelly Sterling's right to sell the Los Angeles Clippers to Steve Ballmer," NBA Executive Vice President Mike Bass said in a statement following the ruling. "We look forward to the transaction closing as soon as possible."
Read the complete ruling in the Sterling trial.
Download PDF