Over the weekend, people went crazy on Twitter for this brutally honest car ad.
The Facebook ad detailed just how busted-up the 2002 Oldsmobile Alero was.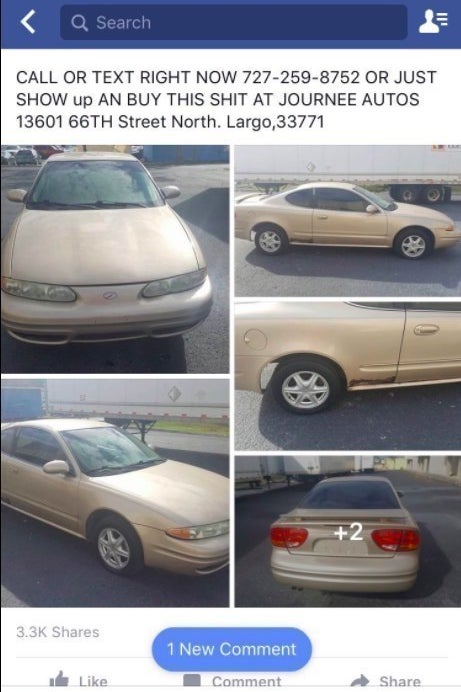 The ad reads: "Nothing special or pretty about this car. 200k miles.
"Rust on the side. I even zoomed in on the rust so you can see it. This car runs and drives. The air blows cold and it has a cd player. Thats it. Nothing more nothing less. Dont bring your ass down here saying it looks different in the pics or you didn't know it had that much rust. Im telling you right now. This bitch rusty. This shit is $900 dollars. You're getting 900 dollars worth of car. No I do not have any wiggle room. You can wiggle yo ass down to another dealership.

"Dont ask me about the check engine light or this light or that light. Its 900 dollars. Its gone be some lights on in this mothafucka. As is. Dont bring this shit back for nothing. It has 200k plus miles. You damn right u gone find something wrong with it but as for now it cranks. Steers an drives. Blows cold ass air. An won't leave your pockets bare. This will get you from A to B. Just dont try to make it to C. An dont bring that bitch back to me. This car will last you at least ALL SPRING '17."
Shelmar Pierre Roseman, who posted the original ad to Facebook, hosted a Facebook Live video explaining that he works at Journee Autos, where they use Craigslist and Facebook to advertise cars.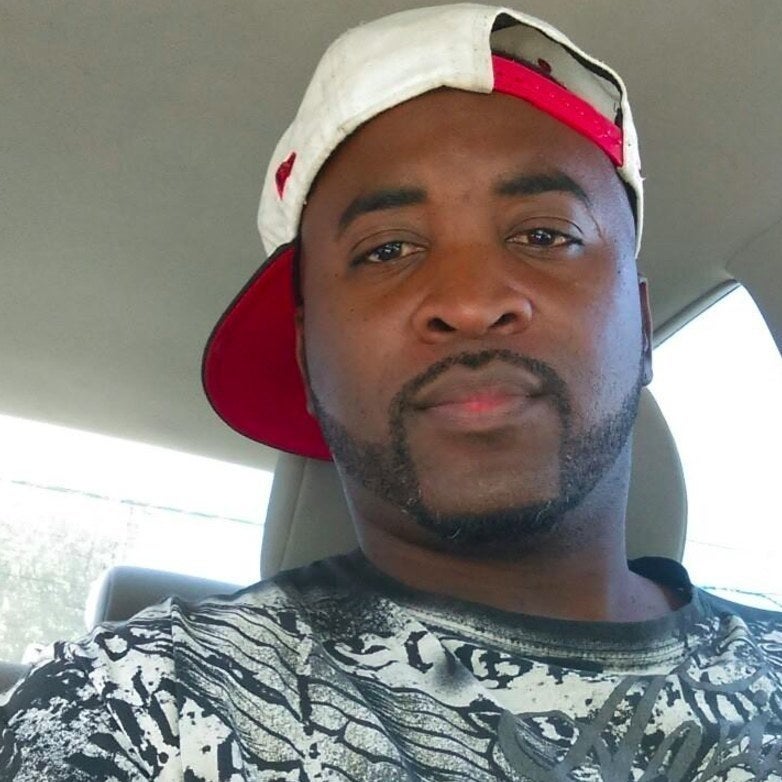 Shelmar's original Facebook post also gained a lot of attention, with over 30,000 likes and shares and more than 20,000 comments.
Simply put, people are just really living for Shelmar's description of the 15-year-old car.
And others are in awe of Shelmar's talent and skill.
But above all, everyone can be pretty certain on who Shelmar really is.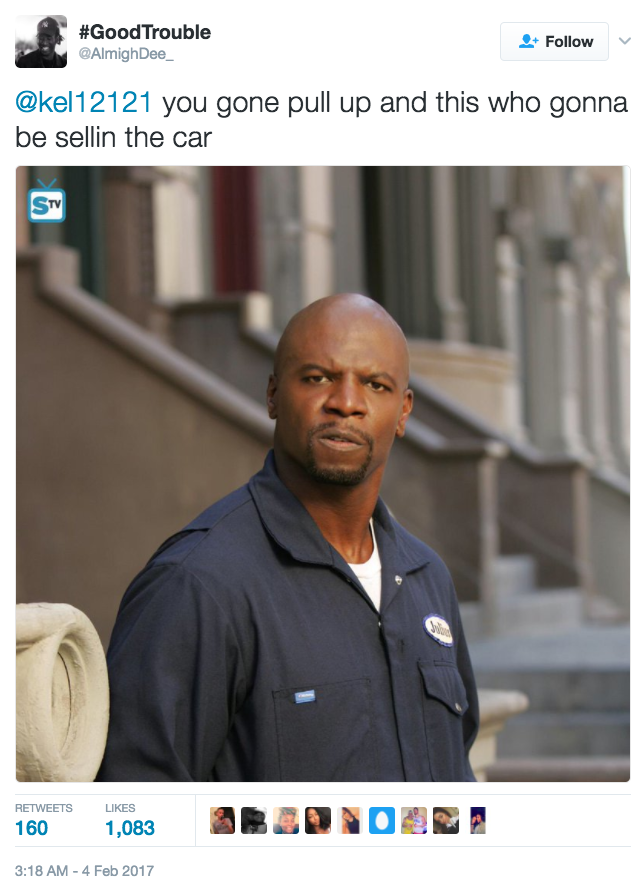 BuzzFeed has reached out to Shelmar to find out whether he's successfully sold the car.